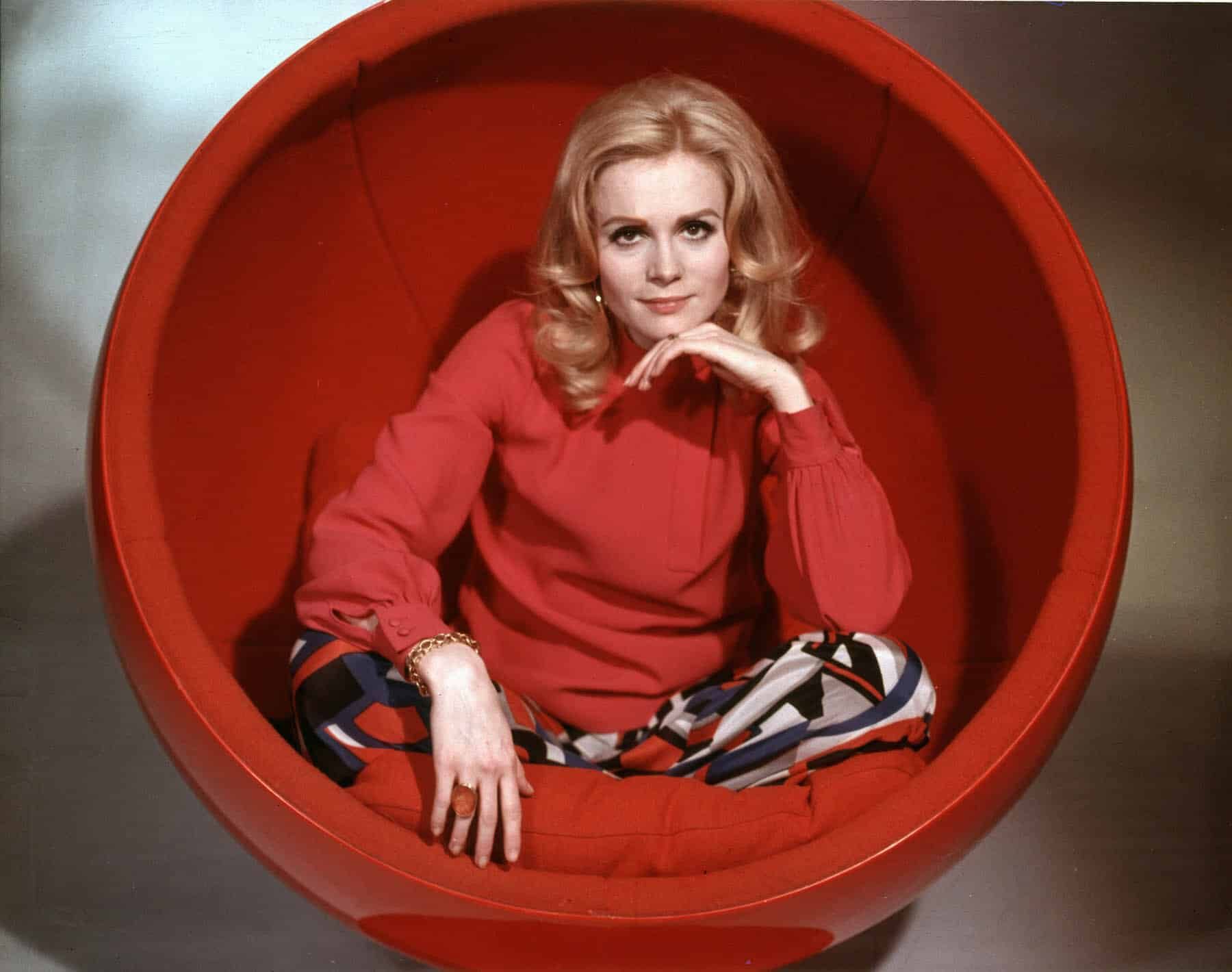 The Germans call it literally the "time spirit," the zeitgeist, and it is a curious creature, manifesting in a moment commonalities of thought and image from the least likely sources. Take Eero Aarnio's Ball chair. Design scholars consider it one of the most iconic objects of the 1960s, an expression of the new Pop aesthetic in design and an emblem of the Space Age.
Yet the Helsinki-based Aarnio wasn't thinking about either when he designed his groundbreaking seat. Instead, as he explained to numerous interviewers over the years, he, like many ambitious young designers of that era, was fascinated by the potential of fiberglass as a material in furniture design. Its strength, malleability, glossy smooth finish and ability to hold vivid hues made it incredibly compelling.
Until then, however, experimenting with the material, invented in the 1930s, had been cost prohibitive because of international patents, which had finally expired when Aarnio got ahold of it.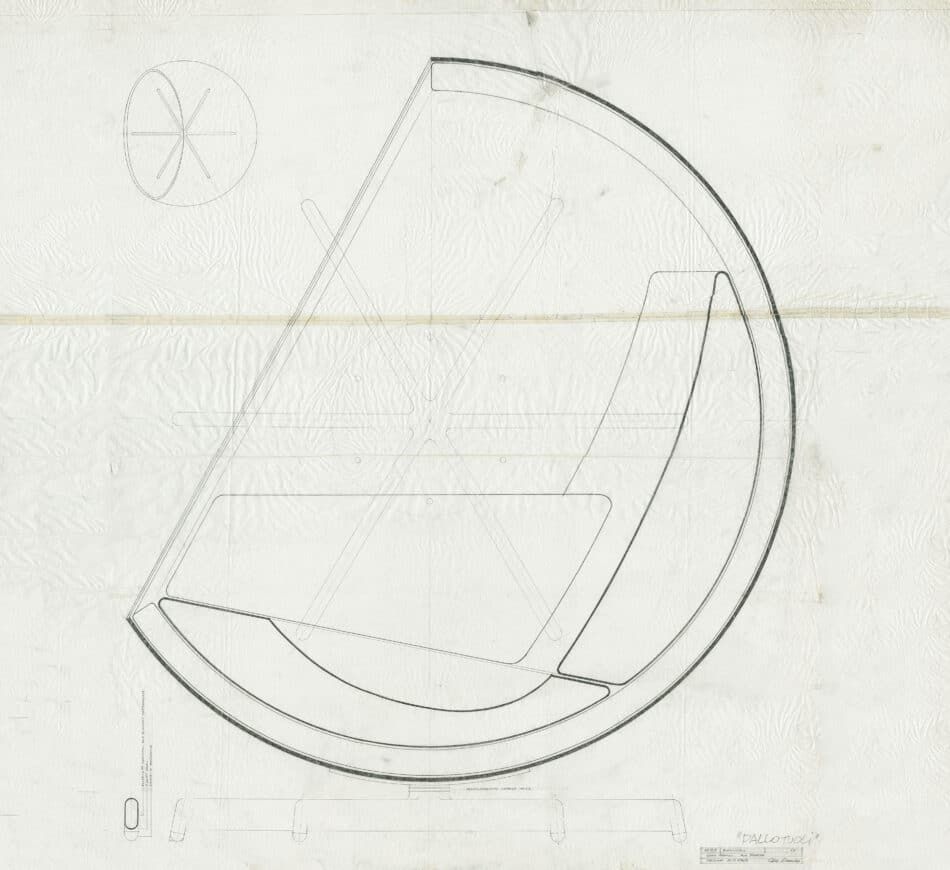 What shape best suited this material? A curving form is what Aarnio and others, like Verner Panton, whose cantilevered Panton chair is itself an icon, concluded. But only Aarnio dared to create a full sphere, a chair as a room. It was an idea he had been mulling since he was a design student. And he was determined that it would be a showstopper.
Considering how seamless a form the Ball chair is, you might think it was first fabricated in some high-tech factory. But its production was strictly DIY. Aarnio — having only recently gone out on his own as a designer after working for two of Finland's most acclaimed furniture designers, Ilmari Tapiovaara and Antti Nurmesniemi — didn't have a workshop in which to make such a chair.
There was a craft room, however, in the elementary school where his father-in-law was a teacher. It was about an hour-and-a-half drive from his home and studio, but in late 1962, Aarnio traveled there and back each weeknight and stayed with his in-laws on weekends, so he and his brother-in-law could work on the chair together.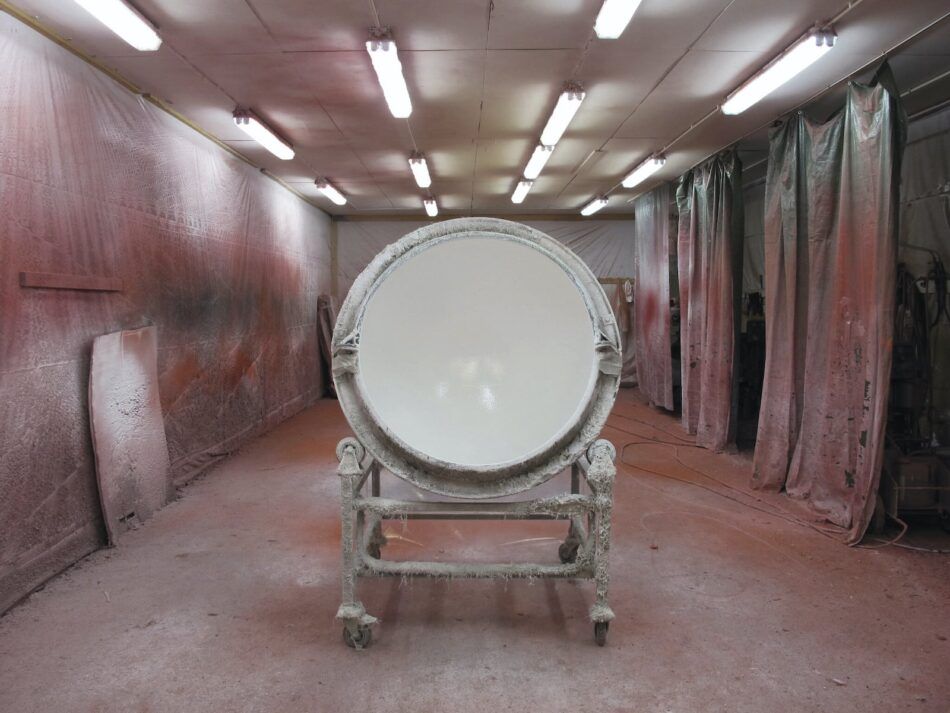 It might as well have been a craft project, as they had to apply layers of wet paper by hand to a plywood mold to create the shell before laminating the exterior surface with fiberglass. According to Aarnio, when the chair first emerged from the mold, "it looked like a deformed potato."
The demoralized designer considered applying more layers of fiberglass to reinforce the form, but he knew that would make the chair extremely heavy and too expensive to ship. After briefly despairing — his wife had to urge him on — he realized he could stabilize the structure by adding a metal ring to the ball's aperature.
Once he had a perfect shell, he took it to an upholsterer, who outfitted the interior with inviting cushioning. (Later models even featured built-in stereo speakers and telephones.) By the middle of January 1963, Aarnio had a striking white prototype with black upholstery .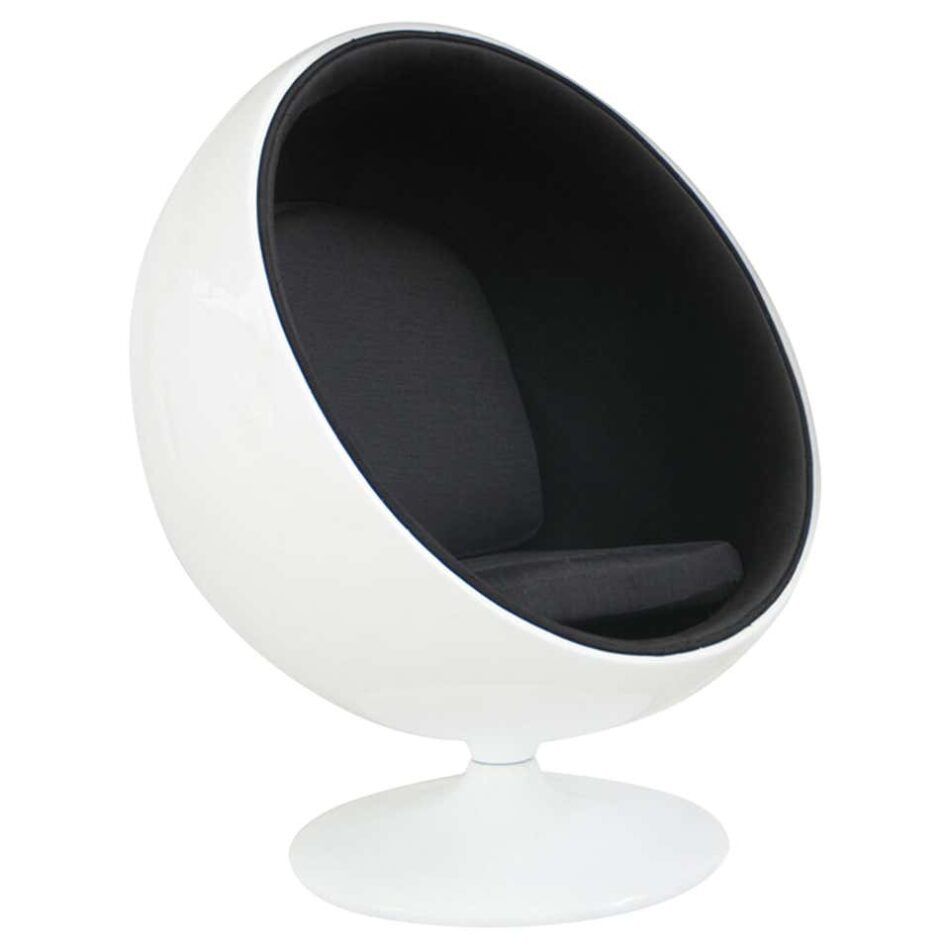 Few thought the piece a showstopper, however. While he was working on the chair, Aarnio had shown drawings of it to a representative of a Finnish furniture company, and when the executives saw the prototype, they passed on the idea of merchandising it.
A frustrated Aarnio then had the idea of proposing it as a new marketing vehicle for Coca-Cola and the company's "Things go better with Coke campaign." He painted the shell red, glued the Coca-Cola logo on its back and had his attractive wife pose in the chair dressed all in black drinking a Coke from a bottle with a straw.
He took photos and sent them to a representative of the company, who was enthusiastic enough about the idea to pass the images on to company headquarters. When Aarnio finally received a letter from the Coca-Cola powers that be, it was to demand that he cease and desist in using their logo!
Happily for design lovers, this Finnish designer was a determined young man. In 1965, with little left to lose, he pitched the chair to Asko, one of Scandinavia's biggest manufacturers, with a thriving business producing tasteful but generic modern furnishings.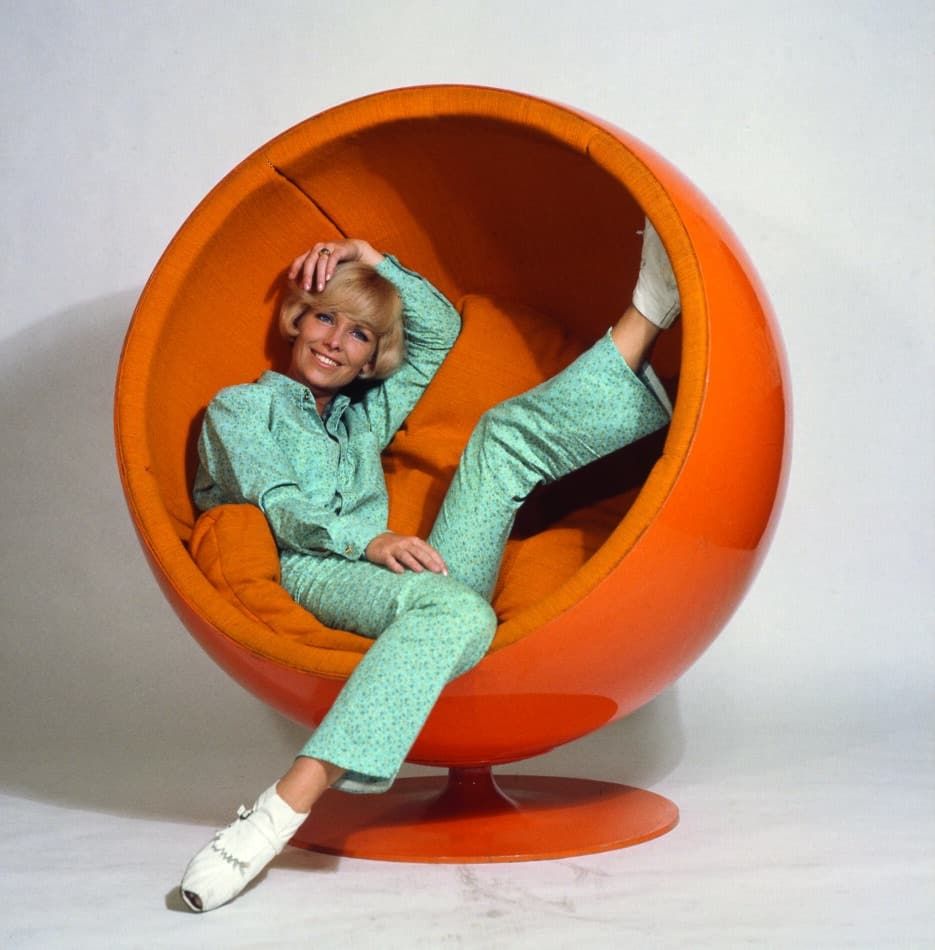 As it happened, Asko was keen to move into more cutting-edge design. The Ball chair was just what the furniture division was looking for. In less than a year, Asko had produced six of the chairs in brilliant Pop colors and placed them on display in its booth at the Cologne Furniture Fair under the banner "Great things are coming from Asko."
The first visitors to see the display were a pair of Italians, who immediately placed an order for six. (An Italian company soon became the chair's European manufacturer for Asko.) By the end of fair, a week later, Asko had orders from 30 different countries.
Today, the Ball chair embodies the mod culture of the 1960s, but it took the Scandinavian equivalent of Sears to make it a star. Such are the curious workings of the zeitgeist.