Antti Nurmesniemi Furniture
The average cost of an antique Antti Nurmesniemi Furniture is $3,578. The price can vary from $2,250 and $4,907 based on the condition, age, materials and aesthetic value for a specific Antti Nurmesniemi Furniture.
Original in Berlin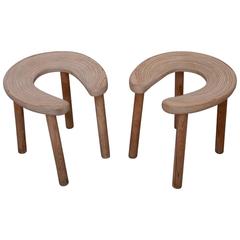 Pair of Antti Nurmesniemi Sauna Stools for G. Sode...
Antti Nurmesniemi
Vintage 1950s Finnish Mid-Century Modern Stools
Oak, Plywood
This design was created for the Palace Hotel, Helsinki. G. Soderstrom. Finland, 1952. Laminated birch and oak legs *This piece is curated for you by Original in Berlin*
Bloomberry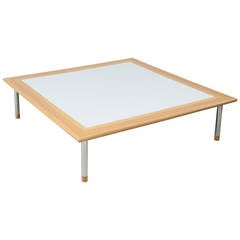 Large Antti Nurmesniemi Table
Antti Nurmesniemi
Vintage 1980s Finnish Scandinavian Modern Coffee and Cocktail Tables
Metal, Chrome, Pine
A rare, square Vuokko coffee table, designed in 1980 by Antti Nurmesniemi. * This piece is offered to you by Bloomberry, Amsterdam * The table is made of four white enameled metal plat...