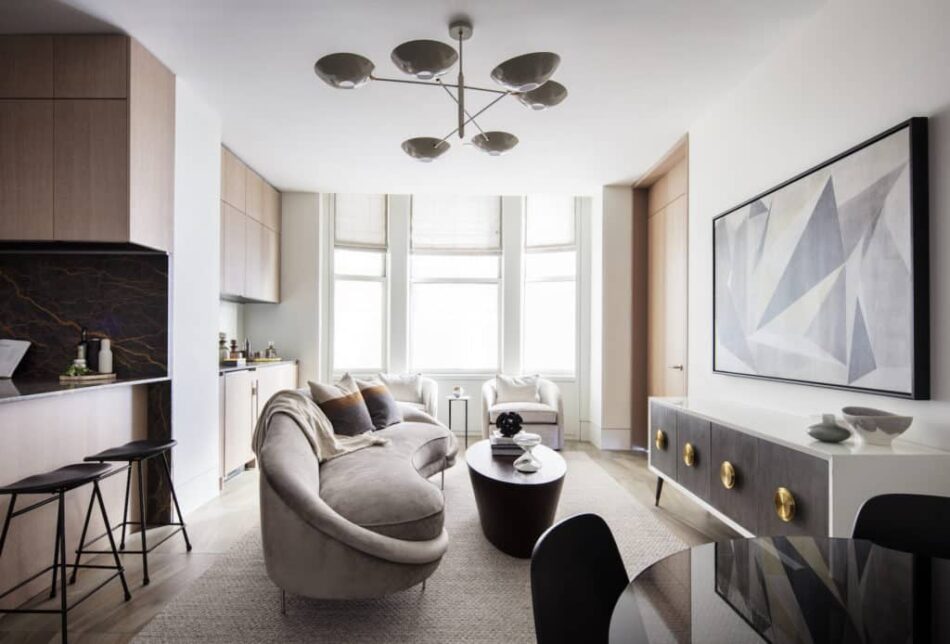 Technically, enamel is colored glass fused to metal. But that simple description greatly understates the case. Applied using an array of techniques to a wide range of objects, it is one of the most dynamic, and alluring, mediums in the world.
No one knows for sure when or where enameling originated. But, according to the Encyclopedia Britannica, it is widely believed that the decoration on a gold scepter found in a royal Mycenaean tomb at Kourion Kaloriziki, in Cyprus, and dating to the 11th century BC, is a true, early example of the technique
Between the 6th and 12th centuries AD, cloisonné — in which tiny compartments (cloisons) made by soldering copper filaments to a metal surface are filled with vibrantly hued enamel — had a huge vogue in the Byzantine Empire.
By the 7th century, Lombard craftsmen in northern Italy were using enamel to emulate Byzantine objects. In the 12th and 13th centuries, artisans in China imported the technique and made it so much their own that enameled objects have long been associated with Eastern aesthetics and motifs rather than Western ones.
Over the years, enameling has become an art form. This is partly because of its durability: Although the colors may change during firing, once cooled, they're set and never fade. They can also be made either opaque or translucent — just one example of the flexibility that is another reason artists are attracted to the medium. "Enamel is so versatile and opens up so many options for our clients," says Kelly Aaron, cofounder of Blueprint Lighting. "The colors and color-matching capabilities are endless."
Here, eight contemporary makers discuss how they are reconceiving enamel for the 21st century.
---
MYOP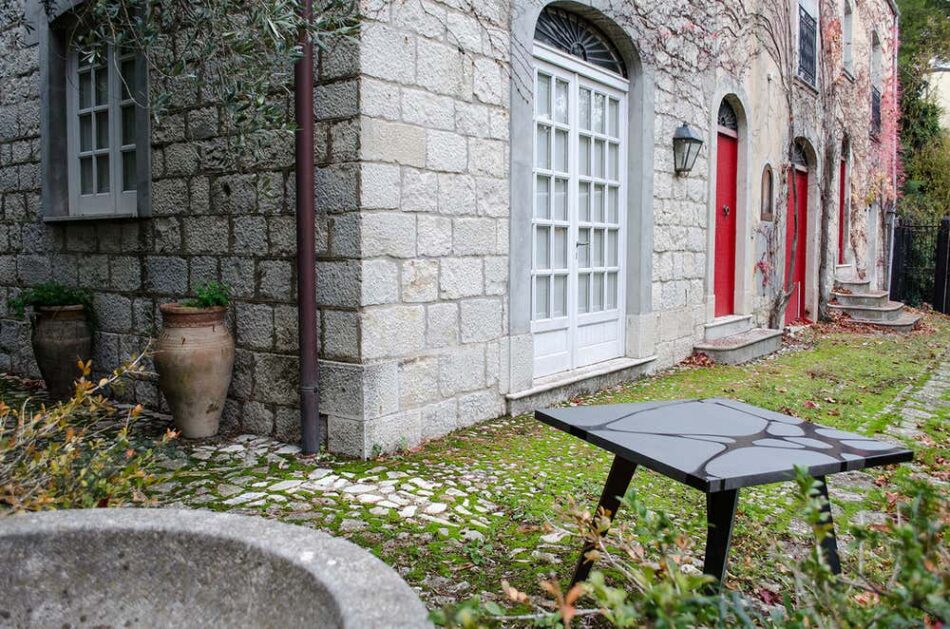 "What I immediately liked about enamel was the versatility and durability of enamel-coated products," says designer Riccardo Scibetta, of the firm MYOP. His lava stone table, whose top resembles the rugged terrain surrounding a volcano, resonates with his Sicilian heritage. "The table was born thinking of Mt. Etna, the lively and important presence of our island," he says. "I wanted to use the substance generated by the eruption that until a few years ago was not considered much."
His artist friend Sonia Giambrone conceived a piece that evokes flowing lava and billowing smoke. "Once the drawing was made, another craftsman dug it into the stone," says Scibetta. "A ceramist then filled the groove with the enamel. The idea was that the stone would regain its nature and through this process tell its own story."
---
Michael Young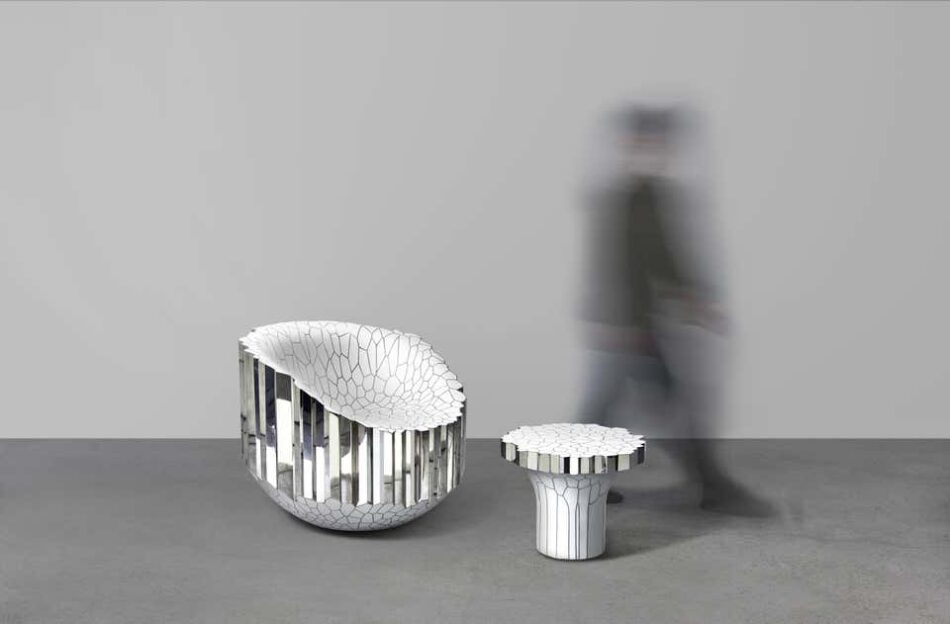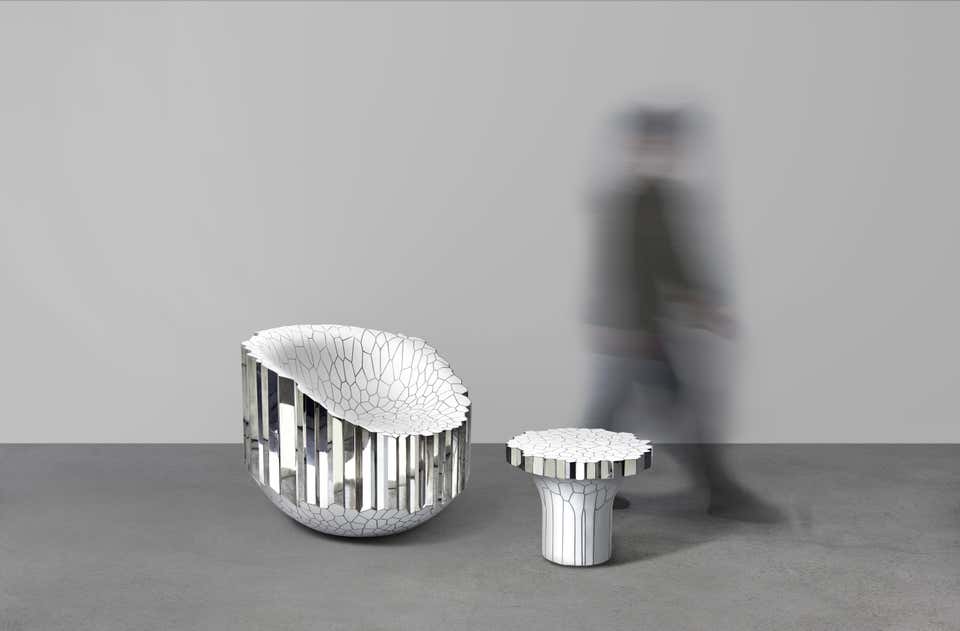 You don't have to love bright, shiny objects to appreciate Michael Young's MY Collection, available through Gallery All. Young, who is British and lives in Hong Kong, describes the labor-intensive process of making the pieces as rewarding, if taxing.
"An internal structure is made, and then an exoskeleton is laser cut and bent by hand to create the shape," he explains. Once the vertical sides are attached to the top and bottom, the steel frame is mirror-polished and the stark-white enamel is applied, bound to the metal by a chemical solution.
---
Notempo
Italian manufacturer Notempo, represented by the Craftcode, takes enameling to a new level in its quirky contemporary interpretations of traditional furniture. Its Cantastorie table was hand-enameled by Sicilian artist Michelangelo Lacagnina, whose celebrations of his home island have earned him countless high-profile commissions, including a collaboration with Dolce & Gabbana to decorate Smeg refrigerators.
The table's top is divided into four panels, each containing one of the artist's lively scenes of country homes and aquatic creatures executed in baked enamel with steel inlays.
---
Blueprint Lighting
"When we started Blueprint Lighting, we were hand-painting our sconces," says Kelly Aaron, who cofounded the New York firm with her husband, Josh Aaron. "Even with multiple coats of protective clear lacquer, we had pieces that would show up damaged. We had to find a more durable material or our business wouldn't survive."
The solution was enamel, which offered not only hardiness but versatility. Making the transition involved a significant investment of money and a steep, often painful, learning curve — "We use an electrostatic application system, and my husband was constantly shocking himself the first few months," jokes Aaron. But nailing the fabrication was worth it.
Today, a metal fixture heads to the polishing/finishing department for patina while the shade interior is sprayed with a white powdered enamel and baked in a kiln, where it cures into a smooth, hard surface. After this, colored enamel is applied to the exterior using the same process.
---
Robert Kuo
Having grown up with a father who owned an enameling studio in Taipei, Robert Kuo was no stranger to the process, which he learned as a young apprentice. Today, he creates elegant cloisonné vases, bowls, lamps and furniture, choosing to work on a large scale to produce a more painterly effect.
"Traditionally, the artist would fill the wire cells with only one enamel color, and the wire forms would also dominate the feel of the design," he explains. "My pieces have a painterly feel because of the mixed enamel colors, nontraditional form, matte finish and manipulating the wires to not interfere with the overall feel and look."
---
James Bearden
"I wanted to get to an intense color, to get a different feel than from using paint," says Iowa artist James Bearden, explaining why he favors enameling. "Paint fades through the years, and enamel doesn't change." As one might expect, producing his finely detailed Segment étagères is far from a simple process.
"I build the skeletal form to create the areas to be filled with my Segment patterns that I've developed over time, including Hive, Urchin and Array," he says.
"I then decide the various color groups to include. I also incorporate fused bronze and copper into the composition, [to produce] beautiful views from all sides."
Glass powder melting on steel is hard to control, and keeping the steel red hot while covering large areas is a challenge. But Bearden wouldn't have it any other way. "It's something natural that happens in a moment in time, and I accept its placement," he says. "It's beautiful!"
---
Workstead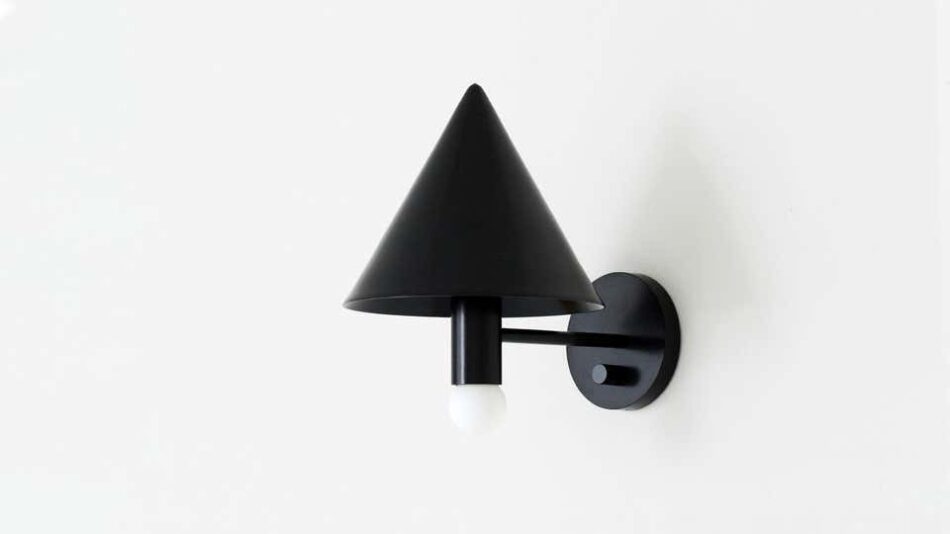 It was for a 2018 residential interior design project near Brooklyn's Grand Army Plaza that Robert Highsmith, cofounder of the multifaceted design studio Workstead, began poring over prewar typologies. "Our research," he says, "led us to multiple early examples of porcelain lighting that had a baked-enamel finish, common designs often seen during the Art Deco period but also the Bauhaus."
The firm has revisited that streamlined look as well as the enamel finish in its recently launched Canopy sconce. "It's meant to evoke the historic use of that material through a modern process," Highsmith explains. This involves spinning the shade while the base and body are assembled. The hardest part, Highsmith says, is "achieving the tapered nose atop the cone" at an angle that appears "pleasing but not too blunt."
---
Massimo Giacon
The multitalented Italian artist Massimo Giacon, who worked closely with Memphis Milano legend Ettore Sottsass in the 1980s, first encountered enamel as a child constructing miniature toy soldiers and planes. "To tell the truth, it was a love-hate relationship, because the enamel never behaved as I would have liked," Giacon says. "It dried too quickly, it got dirty everywhere, it formed lumps."
Still, he couldn't resist the bright colors and near-flawless surfaces. His love and mastery of enamel is evident in "The Pop Will Eat Himself," his series of cartoonish ceramic sculptures for Superego Editions. "I usually start with a pencil sketch, then I go to the 3-D phase," the artist says, describing his process. From there, it's off to the laboratory to work with the model maker, who applies the finishing touches, including eyes that pop out and tongues that wag.