In our hyperconnected world, trends are circling the globe faster than ever. Over the past few years, we've cozied up to Danish hygge as a means of creating sacred spaces within our homes and adopted Swedish lagom, or being happy with what we have, as a more mindful approach to interiors. The latest lifestyle concept to permeate the design realm is the Japanese ikigai (ee-key-guy). Combining the Japanese words iki, meaning "life," and gai meaning "value," ikigai, like hygge and lagom, has no direct equivalent in English but can be translated as "reason for being." Our ikigai is what fulfills us, what gives us purpose, the reason we wake up in the morning.

Tim Tamashiro, author of the new guide How to Ikigai: Lessons for Finding Happiness and Living Your Life's Purpose, explains the concept as "a map that can help lead you to a more meaningful life" and gives these directions to finding your ikigai:

Do what you love.
Do what you're good at.
Do what the world needs.
Do what you can be rewarded for.
Think in terms of a Venn diagram. Whatever endeavor, idea, project, place or purpose ends up at the center becomes your ikigai. "Ikigai leads you to more you and is something you rejoice in," Tamashiro says. It's following your bliss, but in a way that yields actionable results.
So, how does this soul-searching relate to interior design? Tamashiro explains it like this: "You can design a wardrobe, design the elements of a garden, the centerpiece of a dinner table or the way your boots are stored at the front door. To design is to plan, imagine, implement or create. It relates to thoughtful care and attention for beauty and functionality."
For many interior designers, the role of ikigai is two-fold. Not only are they promoting their clients' happiness by creating spaces they'll love, but they're also following their own ikigai by engaging their passions and pursuing design as a professional calling.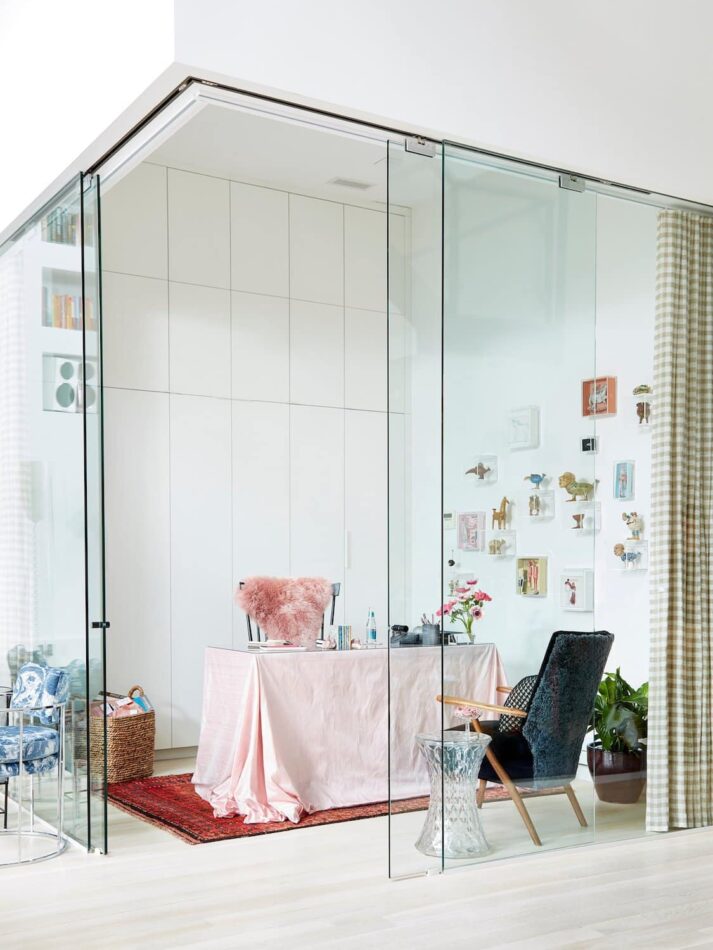 In the case of Jenny Dina Kirschner, founder of JDK Interiors, in New York, ikigai imbues both her process and its results. "My design process starts with thinking about and developing the mood and experience I'd like a space to evoke," she says. "For me, that translates into having a workspace that is not cluttered but that still has the warmth and personal touches that are present in all of my designs."
Kirschner is a major proponent of natural light. Since her personal office doesn't have windows, she found her ikigai by using glass walls and sliding glass doors that meet at the corner. This created the flexibility she needed "while still allowing the room to be flooded with light." Another way she infused the space with ikigai was by incorporating the "art and nostalgia I've collected over the years," she says, "connecting me both conceptually and aesthetically with my love and passion for art and design."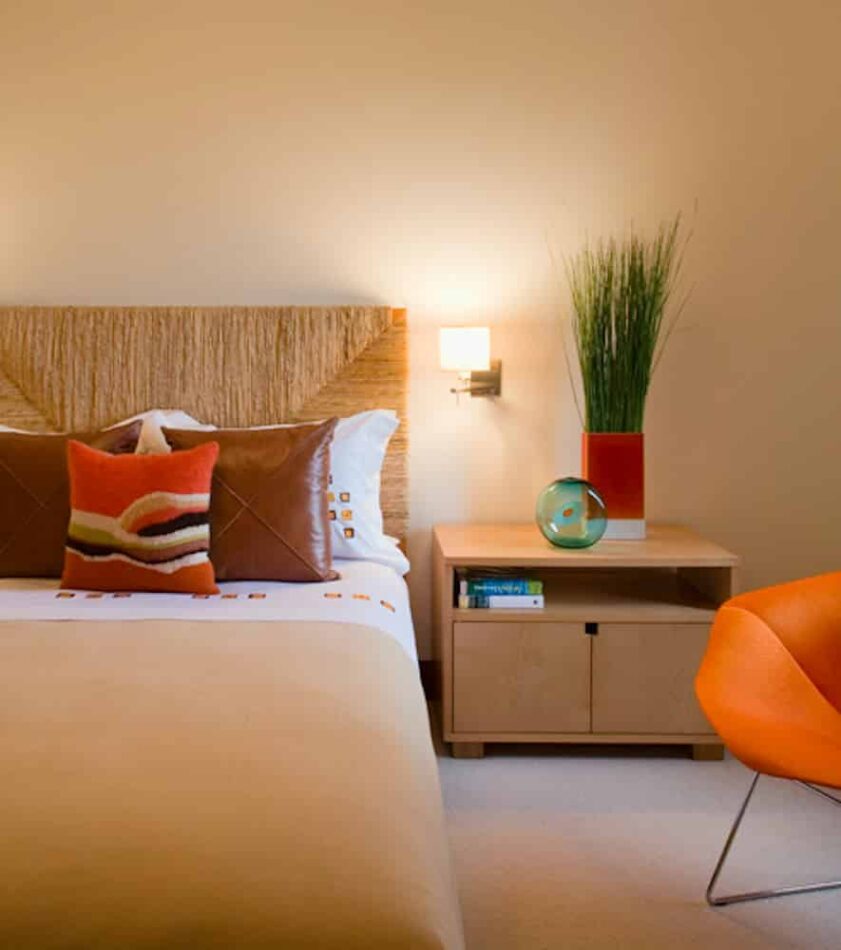 "I often use orange, as it's a warm, strong, stimulating, happy color," says New York designer David Scott, referring to this Southampton bedroom. "When balanced by enough neutrals, orange creates harmony. That's what I look to do — create a stimulating harmony in rooms, a place where you are both nurtured and awakened, a place where you can relax and be creative."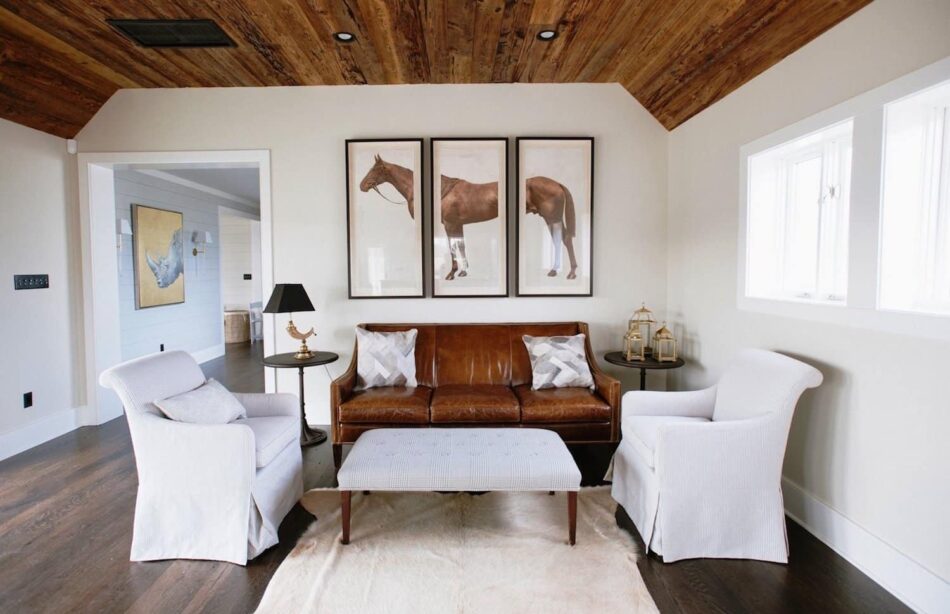 "When I'm designing a space, I feel it's important to consider two things: natural sunlight and how the people living in the space intend to use it," says Charlottesville, Virginia–based designer Melanie Zink. She believes it's her job to "make the space sing while also making the hearts of its inhabitants feel happy while using it." Zink enhances her clients' ikigai by giving them a serene, bright space in which to flourish. The sitting area of this Charlottesville cottage "has incredible sunlight with beautiful rolling hills as its vista," says Zink. "The furniture is just icing on the top."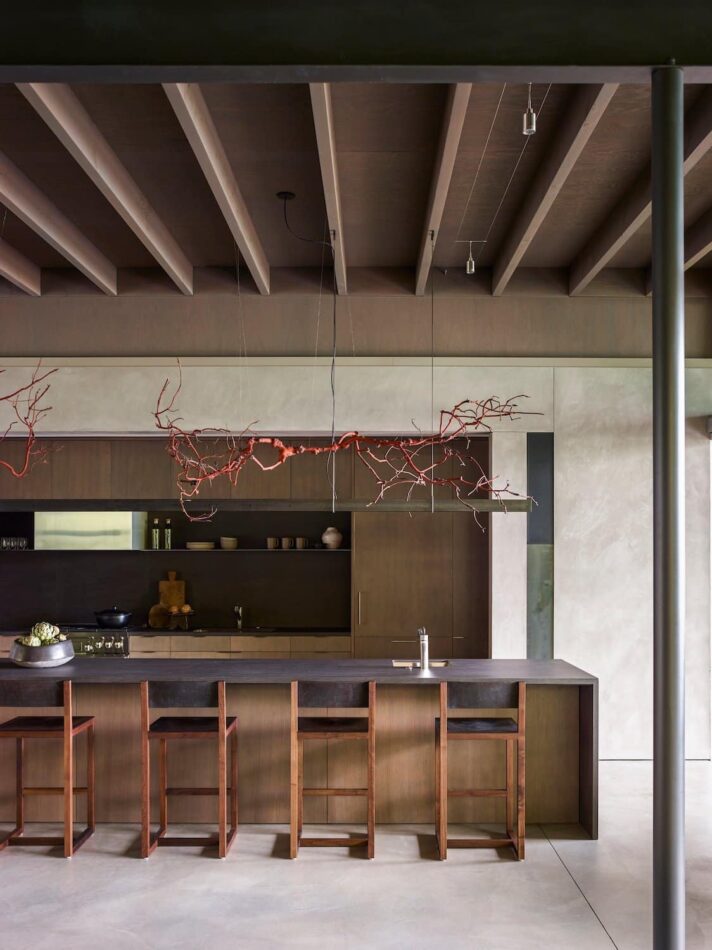 "The goal here was to create an interior that was serene but warm, taking cues from the landscape to visually integrate the indoors with the outdoors," Kylee Shintaffer says of this nature-inspired, streamlined Seattle kitchen. "The minimalistic design required a precise curation of materials, furniture and decor. Every element plays a specific role, but each must ultimately contribute to the sense of balance and peace that the homeowners desired." This sense of balance — prioritizing happiness while still being productive — is at the heart of the ikigai philosophy.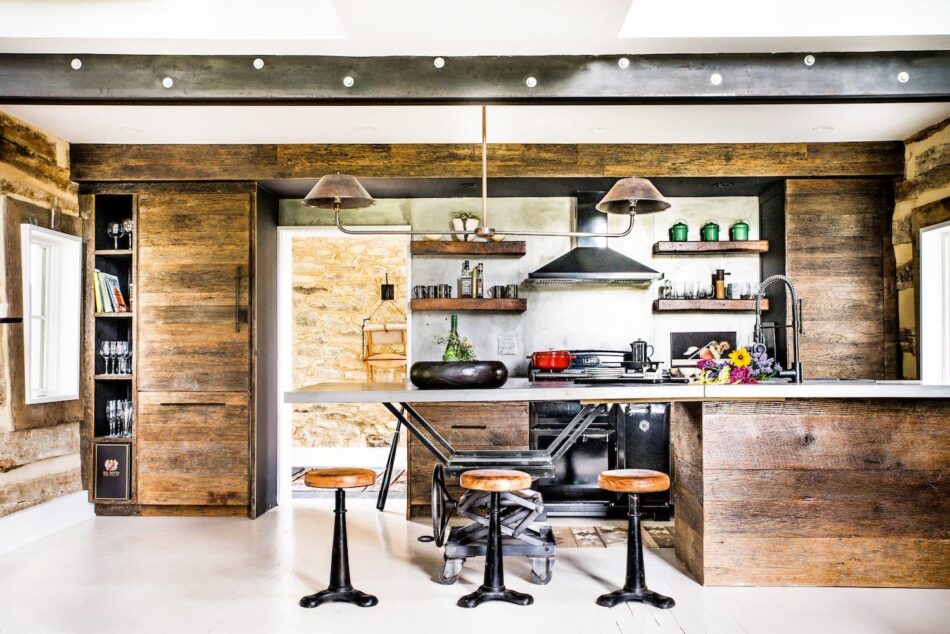 Indeed, a kitchen can be the perfect example of how to incorporate ikigai into an environment. "Our client is a true entertainer, and it wouldn't surprise us if she welcomed strangers off the street into her home!" says South Carolina–based designer Cortney Bishop, referring to this Round Hill, Virginia, house. "It was crucial for the space to feel inviting and cozy, with enough room for dining. The kitchen island base was our client's idea — a piece that could roll away from the wall and serve as a dining table if needed. The chalkboard-painted walls added a touch of playfulness. The goal was to build comfort, foster hospitality and create a familial vibe."
Once you start thinking in terms of ikigai, it can be hard to imagine your life, or your home, without it. "Make ikigai a priority every day," Tamashiro says, with this caveat: "To find it, you can't hope for success. Hope for wonder instead."