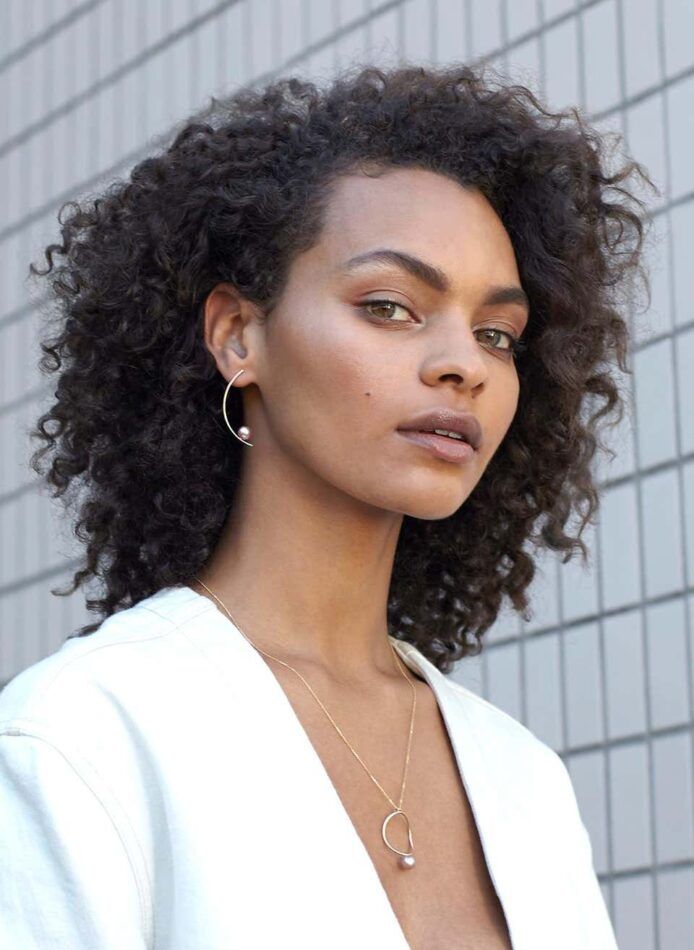 Whether delicate and understated or bold and geometric, minimalist fine jewelry has never been more in tune with the times. Minimalism has come to be associated with ease and effortlessness, a more casual, clutter-free lifestyle, all aspired to in this pandemic era. Versatility is key, as is the notion that the jewelry we wear should be an extension of who we are.
Minimalism became popular after World War II, with the emergence of clean-lined modernist fashion, art, furniture and architecture. That's not when it began, however.
"Nordic jewelers such as Vivianna Torun Bülow-Hübe, Georg Jensen and Sigurd Persson are particularly known for their great modernist designs and were making minimalist jewelry as early as the 1940s," says Mahnaz Ispahani Bartos, of Mahnaz Collection, whose New York–based gallery specializes in modern art jewelry and design objects. "Later on, in the 1960s and 1970s, designers Pierre Cardin and Jean Dinh Van also made names for themselves in the world of minimalism."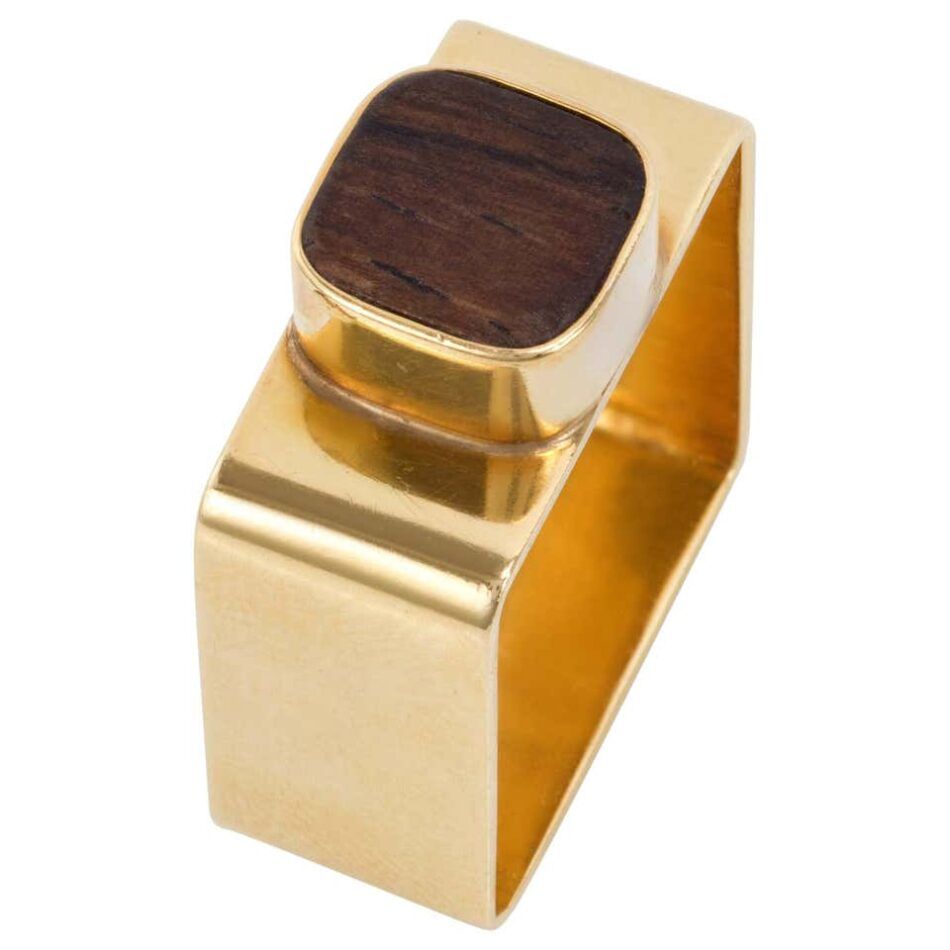 Hailing from different countries and eras, minimalist jewelry makers are united by an emphasis on restraint. "What their designs share is moderation, balance and a reverence for form above all else," says Ispahani Bartos. "Minimalism honors design over material value, allowing the shape and lines of a piece to come to the fore."
Like the originators of minimalist style, contemporary fine-jewelry designers are motivated by a desire for simplicity, for a quieter, less-is-more aesthetic in an increasingly complex (and often cacophonous) world.
Clean lines, a glint of shine, a shot of color — alone or in combination — can set your mood for the day, without distracting you from what that day requires. Here, five jewelry designers who get the look exactly right.
---
WHITE/SPACE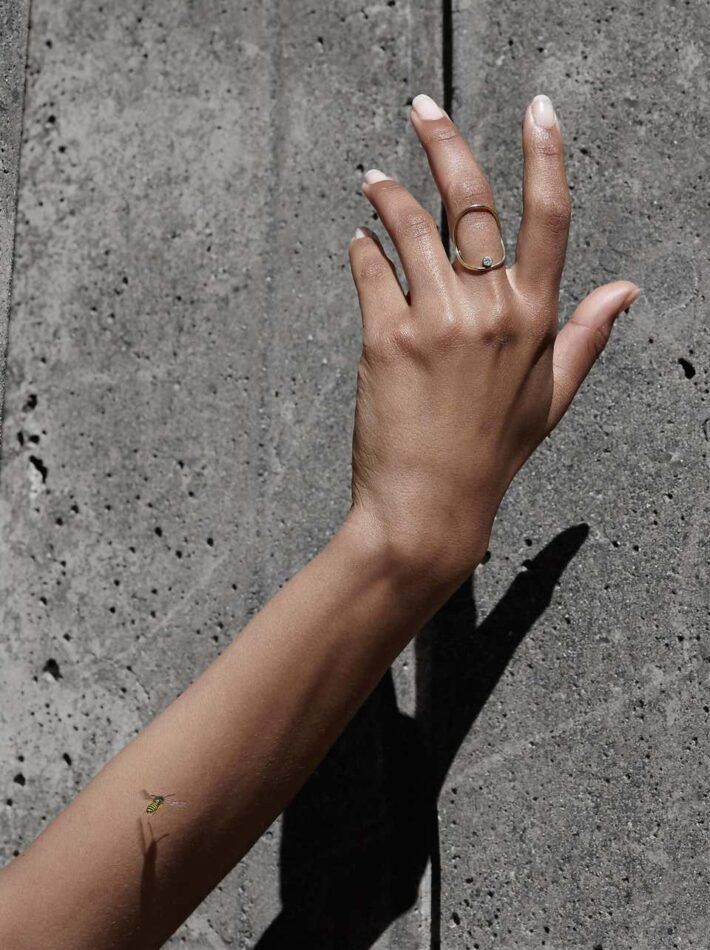 When Khadijah Fulton, the L.A.-based designer behind WHITE/SPACE, was working on her minimalist diamond statement ring, she researched Italian modernist design, particularly Carlo Scarpa's Brion Cemetery. "I was very interested in exploring the timeless simplicity of a circle," she says. "Reducing the ring to a single circle that transforms to an oval on the finger — a single line for the band and a single center stone set in a bezel — keeps the piece super minimal and also makes it easy to wear and live in every day."
The ability to convey ideas with the subtlest vocabulary and an affinity for baroque pearls have become Fulton's signatures.
"These pieces are meant to remind you of the positive power of elegance, simplicity and self-celebration every single day," she says. "The present moment is really everything we have — we've got to make the most of it."
---
M. Hisae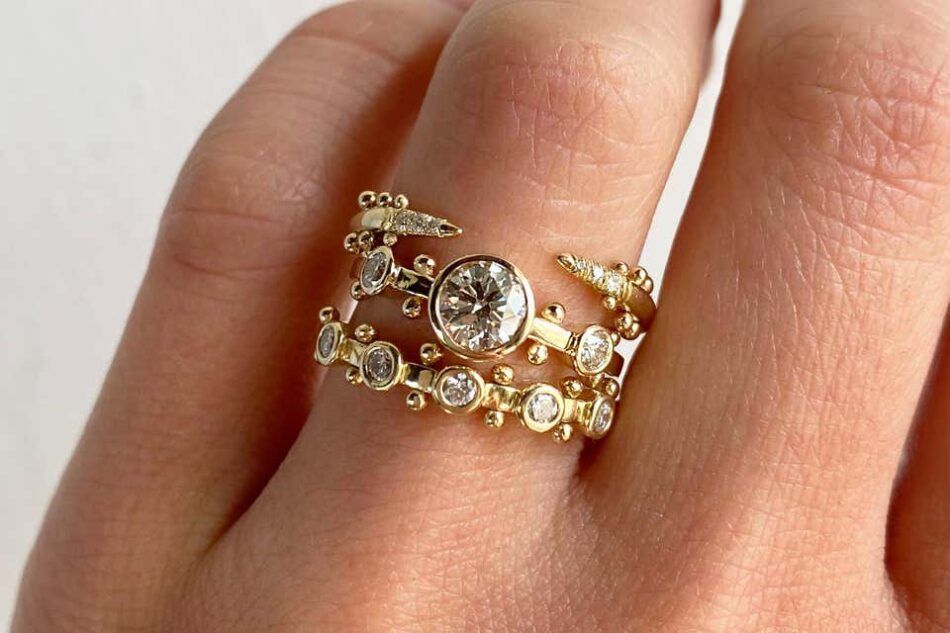 "Design doesn't need to feel overt or full of motifs," says Michelle Hisae Meronek, who creates M. Hisae's jewelry designs in her Litchfield County, Connecticut, studio. She cites her Ume collection — specifically the Kaori and Koemi rings — as the ultimate reflection of her style: a compelling combination of fluidity, softly gleaming surfaces and petite proportions.
"Ume, meaning 'plum' in Japanese, embodies sweet and sour in harmony," she says. "I'm half Japanese, and it's been a beautiful journey discovering which aspects of the culture I identify with."
Meronek, who studies prominent artists like Ruth Asawa, Agnes Martin, Georgia O'Keeffe and Donald Judd for inspiration, is influenced as well by the Bauhaus school's form-follows-function philosophy.
"I naturally gravitate toward clean design, but it can often feel cold," says the designer. "I don't relate to sleekness unless there's a grounding or playful element. I want my jewelry to feel poetic, and to evoke feelings that you can't put your finger on."
---
CADAR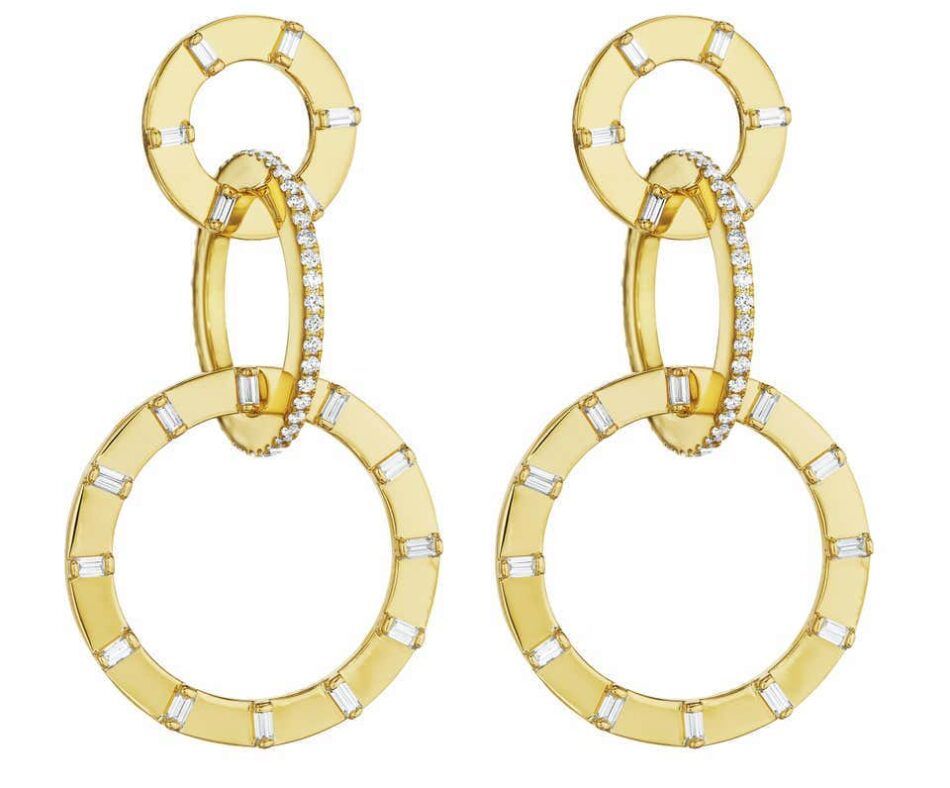 Stripping down familiar motifs — stars, snakeskin, feathers and blossoms — to their essential elements is the foundation of CADAR's design approach. The New York City–based fine-jewelry brand's pieces are minimalist in style, but have a strong presence on the ear, hand or neck.
"Our Unity earrings are a perfect example of this," says designer Michal Kadar. "They feature the sun, moon and a star in their purest forms. These elements are connected to create a very minimalistic yet bold and luxurious look."
In addition to nature, the graphic and architectural forms of Art Deco are a prime source of inspiration. CADAR's Duet earrings and cocktail ring, for instance, reimagine an undulating wave as a clean, elegant arc reminiscent of Erté's fan designs.
Sculptural, with a sense of movement, they make a statement, but like all the brand's pieces — including the popular hoop styles — they are "meant to be worn from day to evening, from casual to more formal affairs," Kadar says. "They are so versatile, and you can play with how you style them."
---
The Rock Hound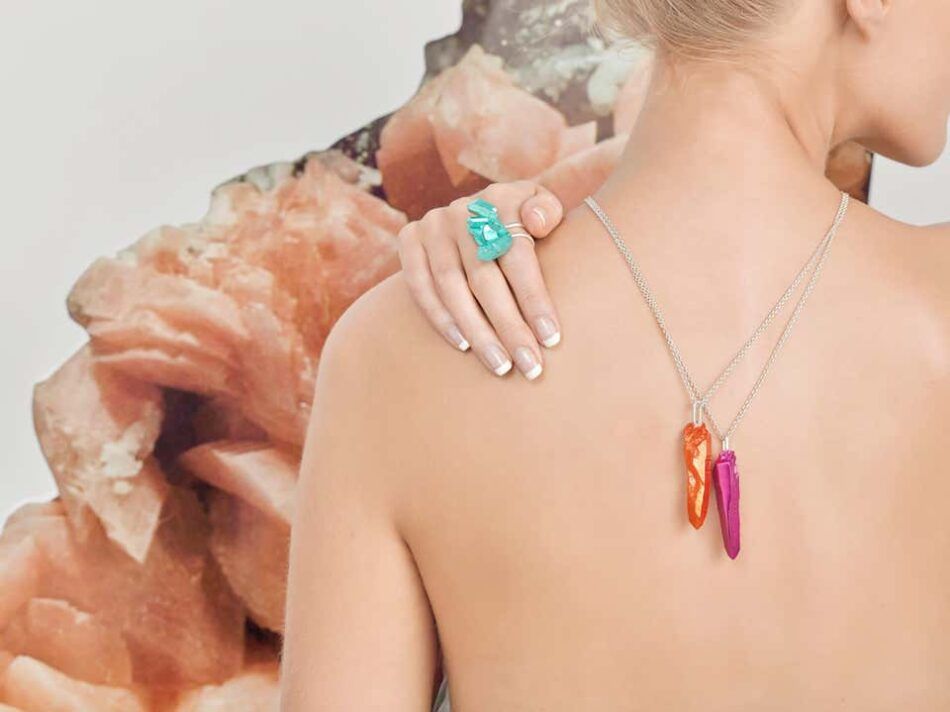 One interpretation of minimalism hews to the rustic and organic, trading a meticulously chiseled and geometric look for one that is perfectly imperfect, almost raw. This is the approach taken by Susi Smither, founder of the U.K.-based firm The Rock Hound.
Her love of ethically sourced colored gemstones, and even her all-metal pieces, reveal a reverence for unaltered nature. Her RockStars rings, offered in three shades of fair-trade gold, marry a celebration of natural crystals with restraint.
"We're paying homage to our favorite stone, the tourmaline," says Smither. "Each piece is effortless to wear — my husband and I have slice rings as our wedding bands — and the light reflects off the natural form in such a way as to evoke casual luxury."
The HotRocks wand pendants are made of silver sheathed in the Rock Hound's signature nano-ceramic coating in teal, hot pink and other vivid hues. In Smither's view, minimalism needn't be limited to somber neutrals, as long as the colors used are deeply saturated, monochromatic and applied with a light hand, for maximum less-is-more impact.
---
TATE
Like Susi Smither, New York–based designer Steven Messler, of TATE, is unafraid of bold hues, presenting stones like green tourmalines and mandarin garnets, plus sapphires and emeralds, in simple, modern settings of matte green gold.
"When I create a piece using a colored stone, I design for the color to be the star of that piece," he says. "I believe that, with gemstones, the metal should be in the background, allowing the color to be the focal point."
Messler possesses a unique talent for seeing the design potential of everyday objects. The Fence collection, a disquisition on parallel lines in space, was suggested by a trash receptacle he saw at his daughter's school. Barrels are a recurring motif, as are geometric shapes like pyramids, hexagons and octagons.
Dotted with diamonds, they testify to his minimalist vision, intentionally spare design vocabulary and impeccable craftsmanship. In his pieces, he says, the gold, whether on its own or paired with gems, "acts as a subtle vessel to be worn all day, every day into evening."
---