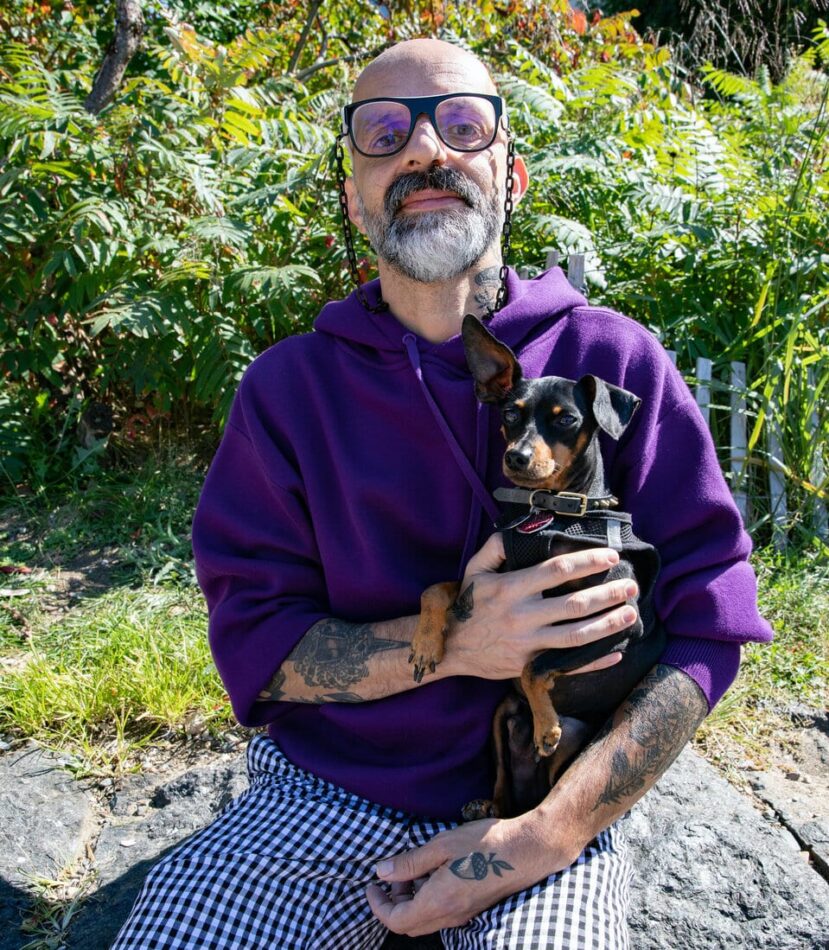 Nelson Santos has long recognized the power of art to promote change. The California-bred, Brooklyn-based Santos has spent the past 20 years immersed in efforts to advance social justice through art, most recently as president of the board of the nonprofit organization Queer|Art, which supports LGBTQ artists and curators through mentorships, grants, residencies, awards and public programming.
He has worn about as many art-world hats as one can, including artist, curator, mentor and advocate, in addition to executive.
For Santos, pride is not just a motivational force celebrated one month per year; it's a vital thread woven throughout the past and present of LGBTQ art and visual culture. "Pride can be a political statement — a matter of standing proud and being visible, and that visibility becomes a kind of activism," Santos says, noting the agitprop work of Gran Fury and the Silence=Death collective, whose Silence=Death poster is one of the most iconic images of the 1980s.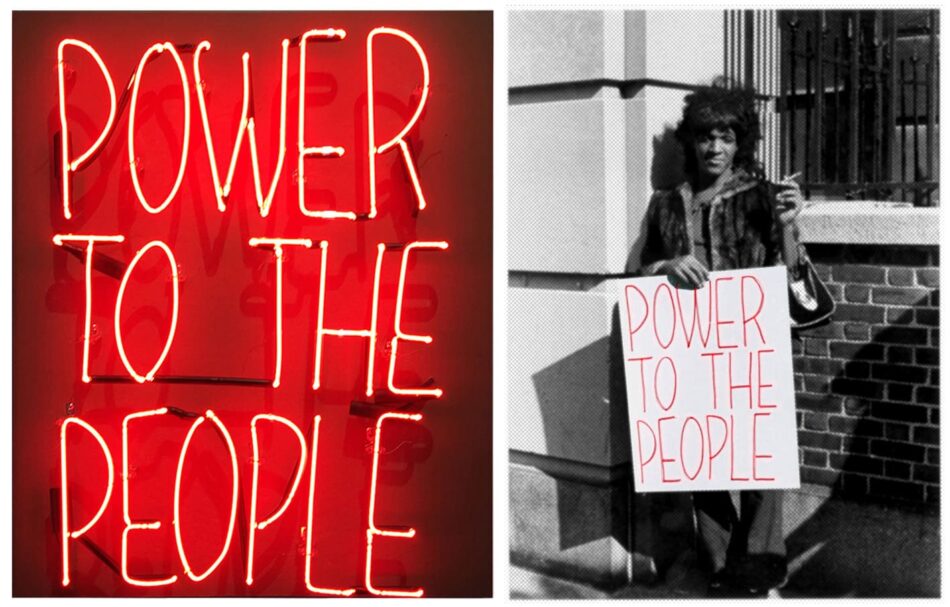 "But pride is also about self-esteem," he adds, "about taking pride in yourself for being willing to face the harshness out there and being proud of the queer community that you're a part of."
Santos, who served as executive director of the nonprofit organization Visual Aids for 17 years, first became involved with Queer|Art as a curatorial mentor. "The Queer|Art mentorship is the heart and backbone of the organization," he explains. "It takes elements of an art residency, a family, a workshop and a queer guidance counselor and mixes them all together."
The organization was founded in 2009 to provide support to artists and curators who had lost mentors to AIDS, and it continues to connect different generations of queer artists. Those relationships often yield substantial projects.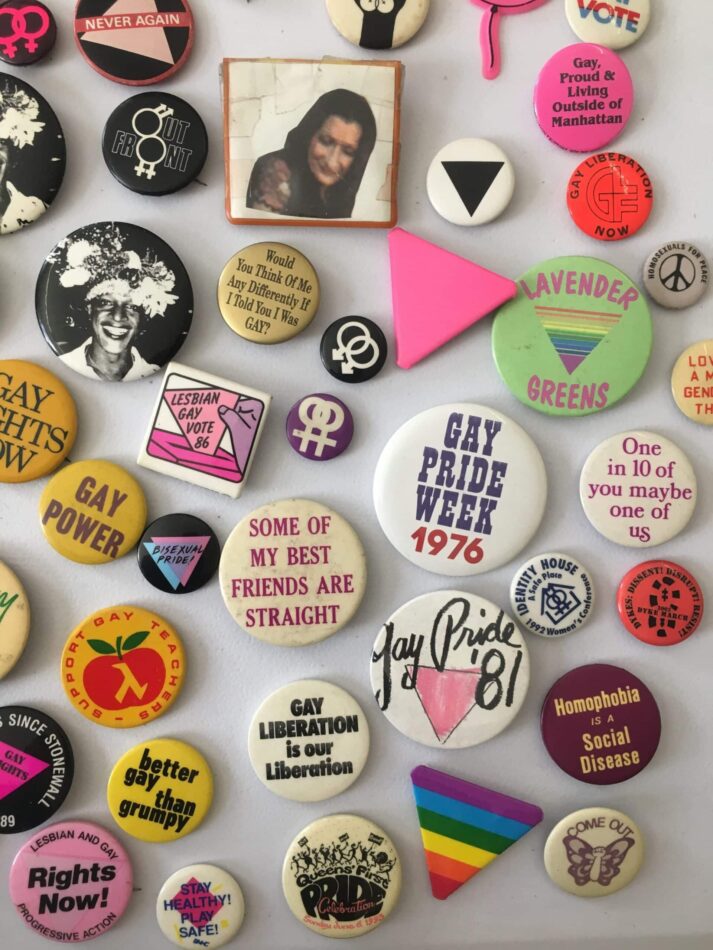 Santos, for example, collaborated with his then-mentee, the arts writer, curator and professor Jeanne Vaccaro, on curating the exhibition "Y'all Better Quiet Down" at Manhattan's Leslie-Lohman Museum in 2019 for the 50th anniversary of the Stonewall uprising. Inspired by a 1973 speech by legendary trans activist Sylvia Rivera, the show included archival banners, buttons and posters, along with work by such queer artists as L.J. Roberts and Tuesday Smillie, among others.
While Santos is quick to praise the progress made toward greater LGBTQ rights over the past half century, he knows that organizations like Queer|Art continue to be essential. "Being an open queer artist still keeps one on the margins, particularly for queer artists of color. There are more challenges in entering the white wall of mainstream museums, galleries and other art institutions," he says. "And there is no other organization doing what Queer|Art does — bringing diverse queer generations of artists and individuals together."
This June, 1stDibs will donate to Queer|Art 15 percent of proceeds from sales of the artworks in our Pride collection. Below, Santos selects nine standout pieces from that collection and tells us what makes each one special.
---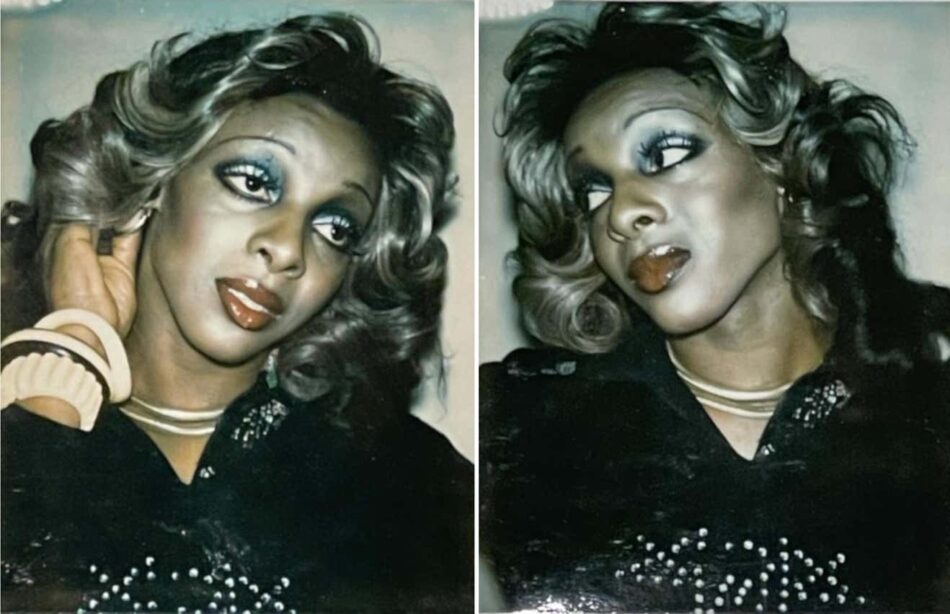 "I'm struck by the fierce beauty of the women in Andy Warhol's 'Ladies and Gentlemen' series. Many of the models, who were enlisted at the Gilded Grape nightclub frequented by Black and Hispanic transgender women and 'drag queens,' were not originally identified in the portraits, but in 2014, many of their names were revealed, including this photograph of Easha McCleary.
According to the Warhol Foundation, he took 54 Polaroids of McCleary, more than of any other subject in the series. The image, unintentionally or not, illuminates the long history of BIPOC trans community and visibility."
---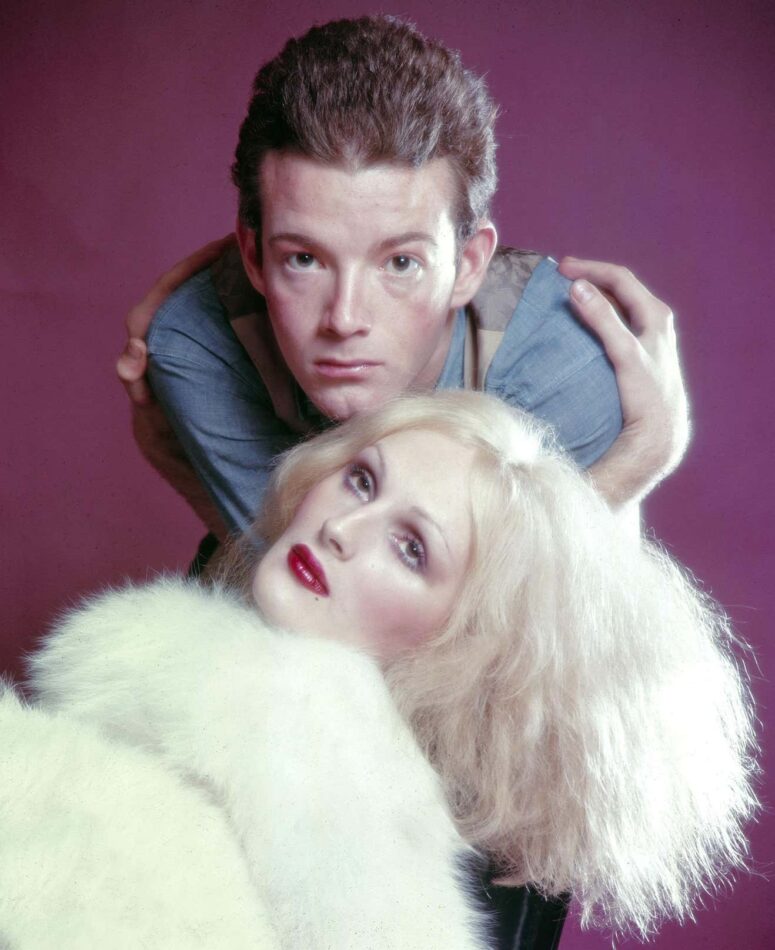 "Transgender icons and Warhol superstars Jackie Curtis and Candy Darling are gorgeously photographed here by Jack Mitchell. The image, taken for Curtis's off-off-Broadway play Vain Victory: the Vicissitudes of the Damned, pays homage to Old Hollywood stars such as Jean Harlow, Marlene Dietrich and James Dean, but with a contemporary gender twist — a walk on the wild side."
---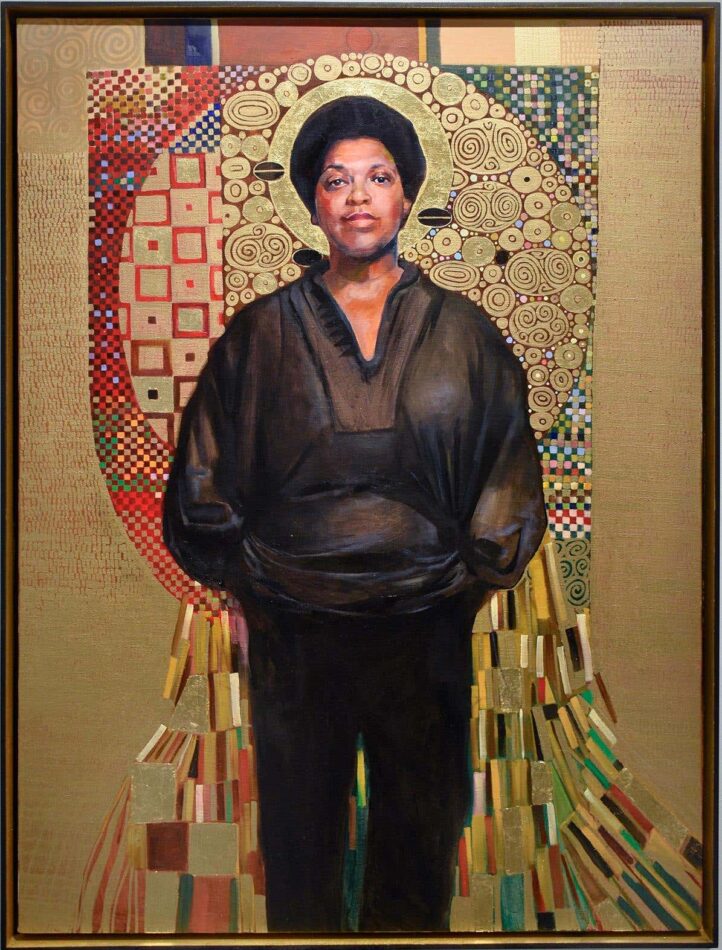 "This ethereal painting of Black feminist, mother, lesbian, teacher and poet Audre Lorde by Carl Grauer captures her larger-than-life stoic presence. The painting is based on Jack Mitchell's photograph of Lorde after her mastectomy. I love the gilded halo and Klimt-like details that make her seem to step off the canvas, like a warrior ready to shout, 'I am deliberate and afraid of nothing.' "
---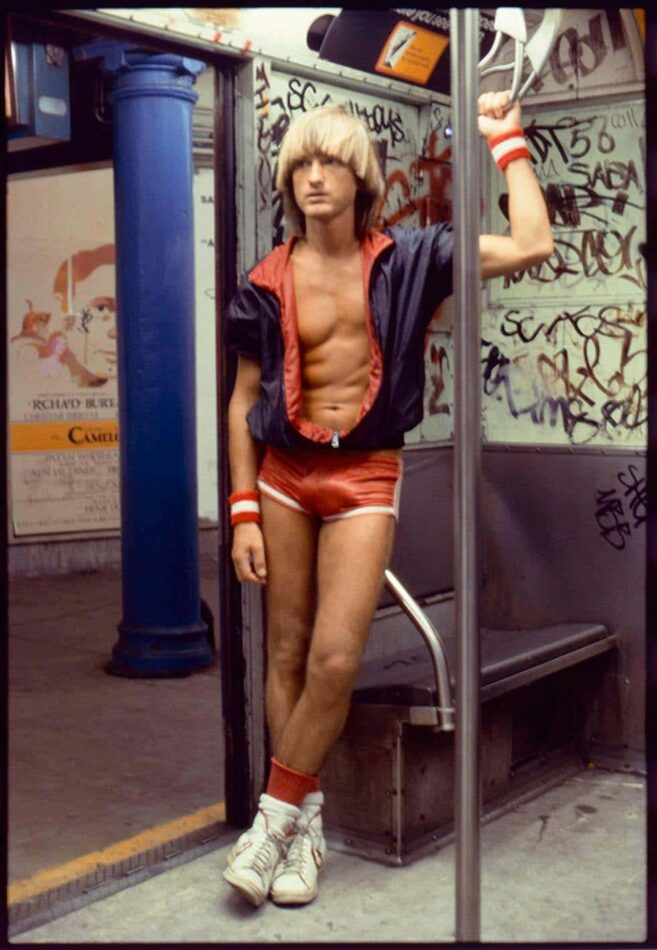 "You can practically smell the subway in Peter Berlin's self-portrait, yet it brings on a nostalgia for a New York before Starbucks and a Disneyfied Time Square, when art and sexual liberation blossomed through the cracks. Berlin's pose also recalls classic Greek statuary, substituting a toga for little short shorts."
---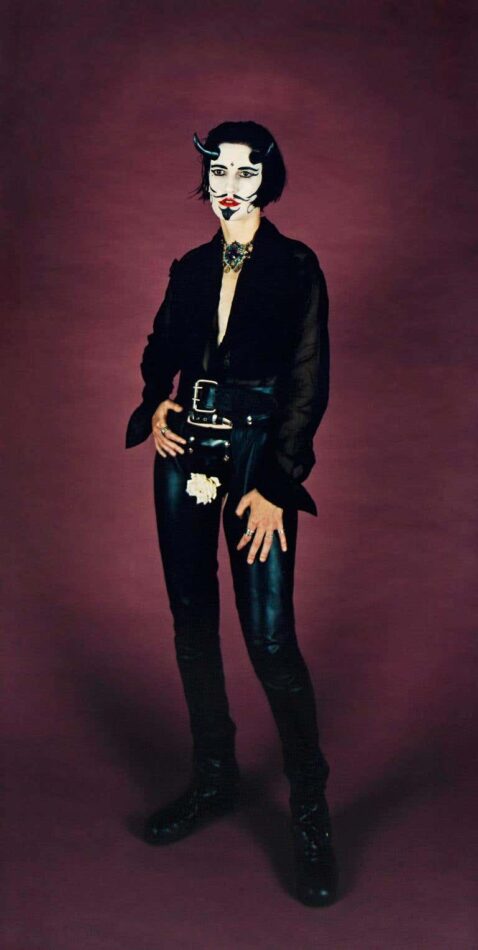 "In the mid-'90s, Catherine Opie began photographing her queer circle of friends, including this portrait of performance artist Trash. With the white makeup, painted-on facial hair and prosthetic horns, the gender(s) of the model is unclear and fluid. The silhouette and styling call to mind Otto Dix's paintings of Sylvia von Harden and the dancer Anita Berber, alongside contemporary drag artists like Gottmik and Sasha Valore."
---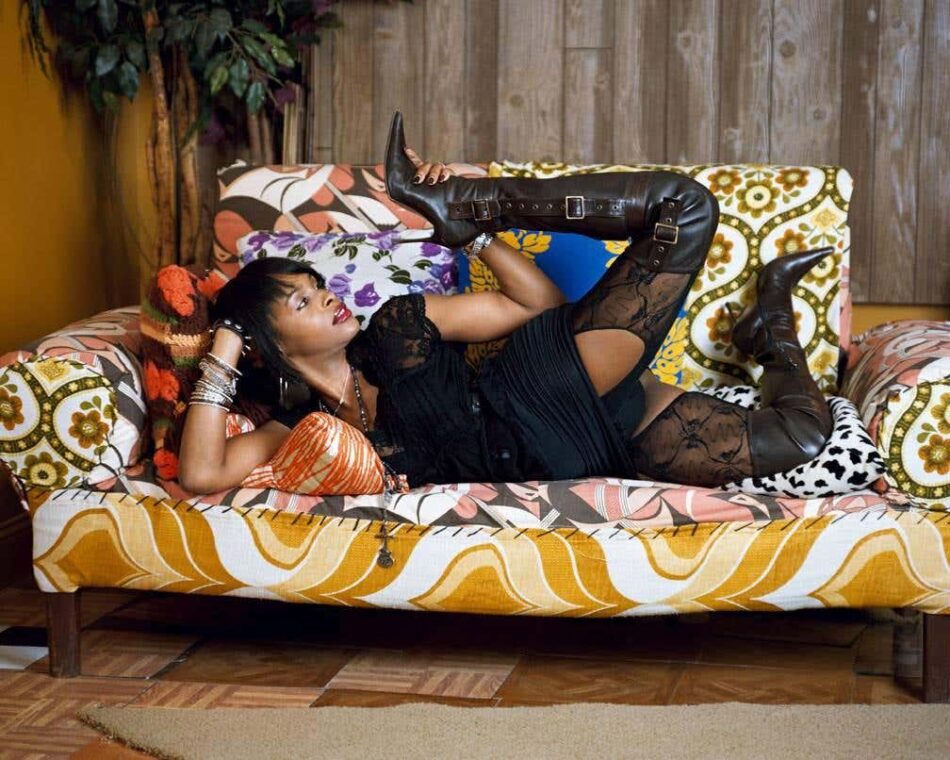 "Mickalene Thomas's Hot! Wild! Unrestricted! takes a page from art history's white male representation of the female reclining nude, such as Manet's Olympia or Titian's Venus of Urbino, and twists it into a celebration of Black female identity and sexuality."
---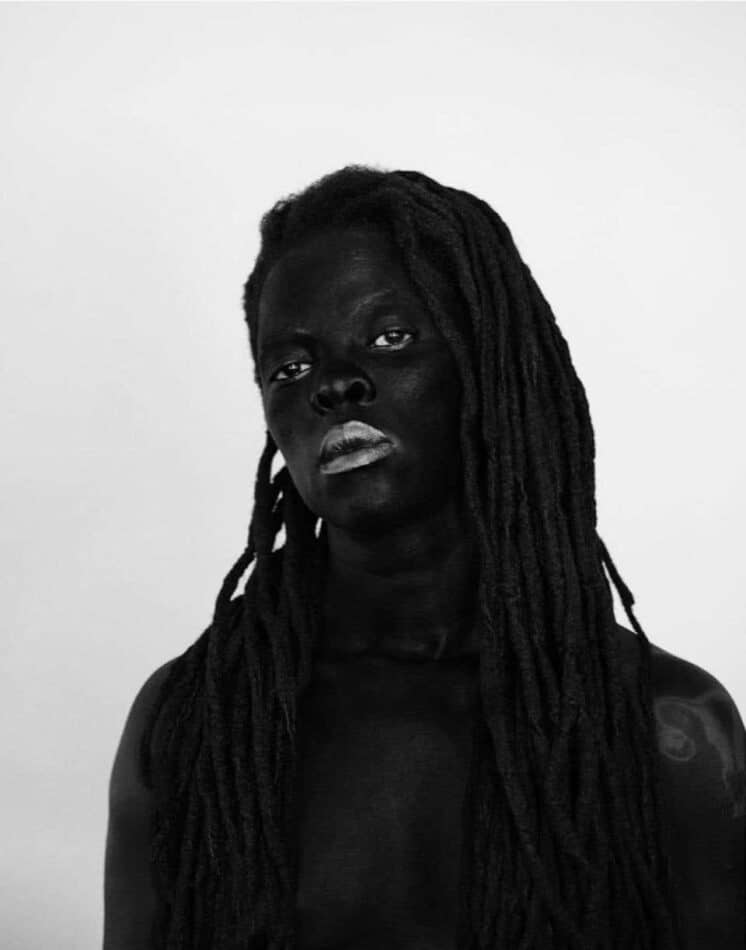 "Visual activist Zanele Muholi, who identifies as nonbinary, has created a striking series of self-portraits that are both vulnerable and confrontational. Muholi embodies Black, queer identity as a political statement, and in the rich image of Babaza II, they capture your gaze and hold it until you are forced look away."
---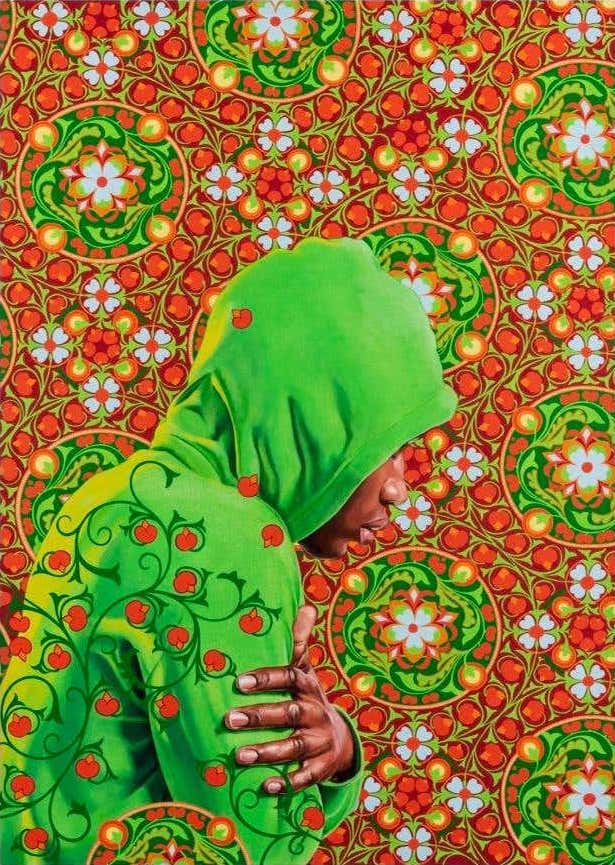 "This beautifully intricate print by Kehinde Wiley brings to mind images of Trayvon Martin. However, through the title, Head of a Young Girl Veiled, we question our assumptions of gender and presentation. As Wiley states about this work, 'It speaks to the layered complexities of sight and knowledge, provoking inquiry by sitting at the intersection between the masculine and feminine, the historic and the present.' "
---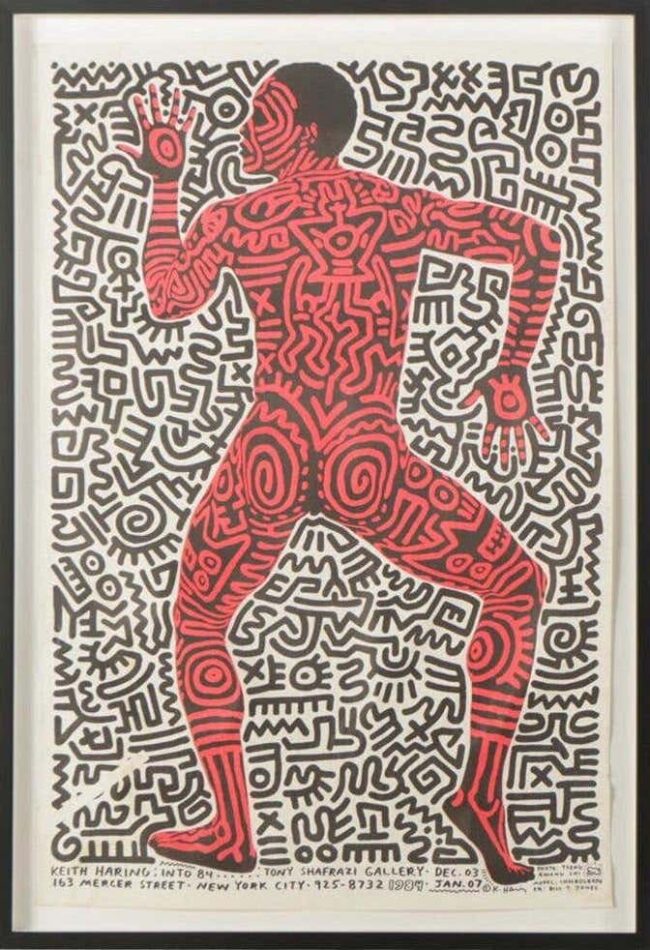 "In this iconic Keith Haring image, I'm drawn not only to the bold and playful graphics of Haring's work but also to the collaborative process among three diverse queer artists — painter Haring, dancer Bill T. Jones and photographer Tseng Kwong Chi. As friends and collaborators, they brought this proud image to life."