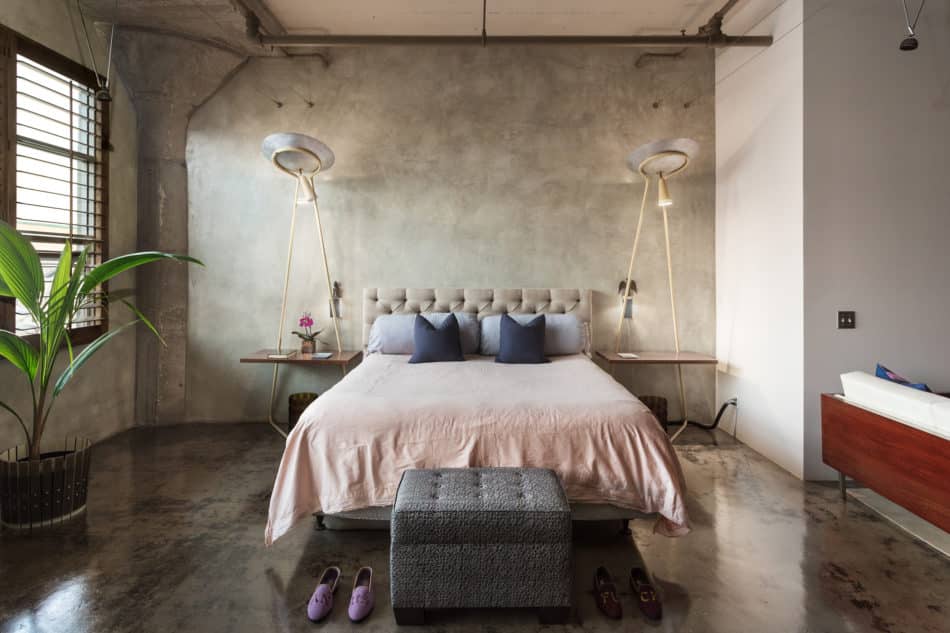 With its ever-changing roster of buzzy restaurants, hip galleries, and chic new hotels, all eyes have been on Downtown Los Angeles, which has been experiencing a revitalization over the past several years. This urban renewal has also sparked a rise in demand for the luxury condos and loft residences in the area.

"I was fortunate to find myself at the center of the loft movement in the Arts District in the late '90s," says Micah Heimlich, principal of the firm Unheim and one of few design veterans who has been privy to the full extent of the neighborhood's transformation over the years.
"There's a small strip of land to the east of downtown bordering the river that used to be heavy manufacturing. This is mainly where the artist-in-residence lofts are located," says Heimlich of the creative spaces that have since been reimagined into sleek lofts that epitomize modern city living.

A trained architect who has worked across various disciplines, spanning interiors to landscape, Heimlich has become somewhat of the go-to designer for high-profile city dwellers looking to transform an expansive open loft space into a contemporary yet welcoming home. "Everything gets a new life," says Heimlich. "That is what L.A. loft living is about."

Here, The Study chats with Heimlich, who shares some design insight on a few of his loft designs in Downtown Los Angeles.
---
Break All The Design Rules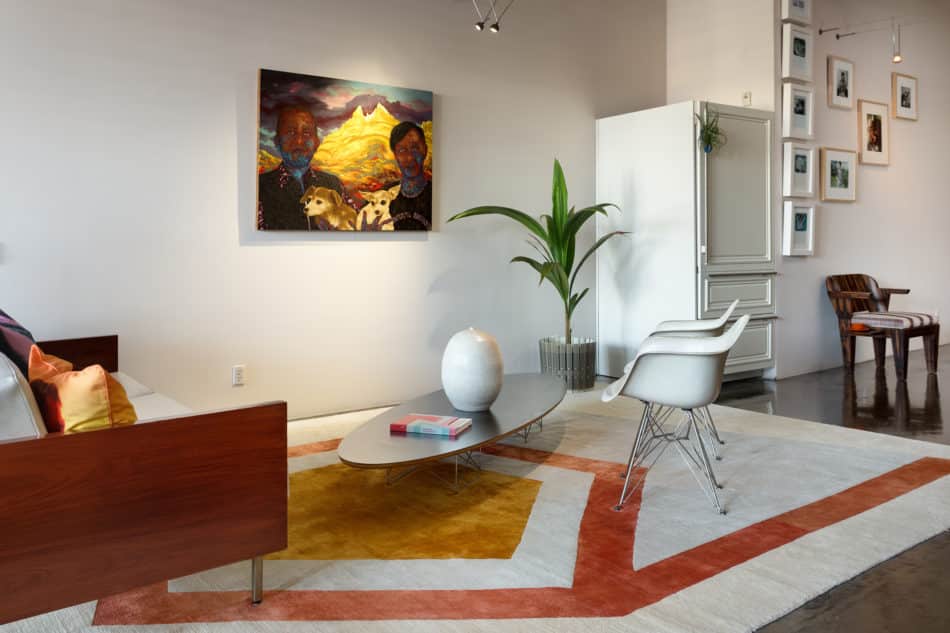 "I'm always amazed at how people want to move into an old warehouse district while still adhering to the walled-off bedroom, separate dining room and other by-the-book conventions. A classic artist's loft is liberating. It frees the mind," he says.
That notion is nowhere better showcased than in his own loft, where spaces blur into each other and furniture, such as a pair of Eames chairs and the dining table, are arranged to offset, rather than complement, the linearity of the overall space.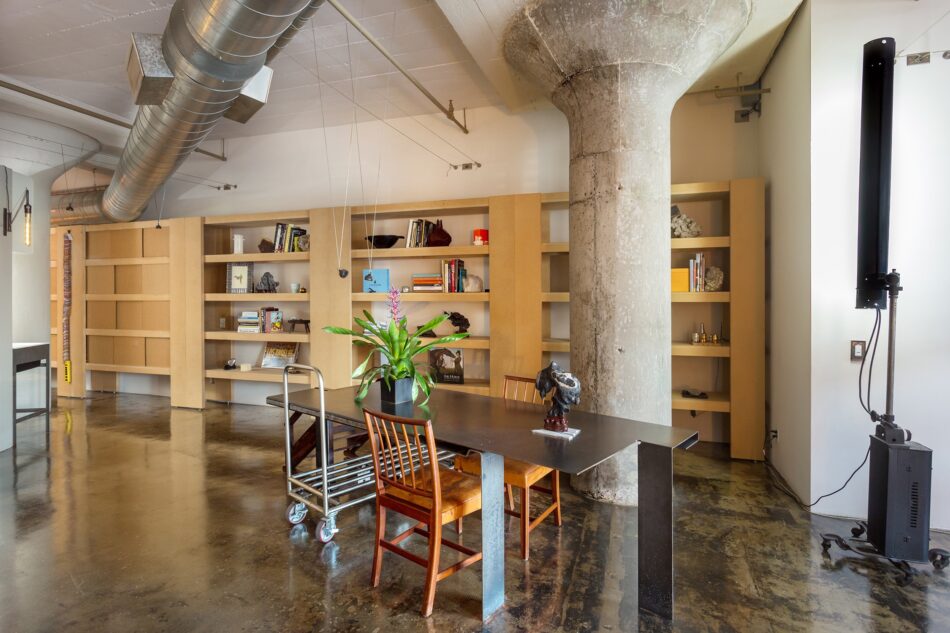 "As my aesthetic is basically an experimental one, it tends to buck convention," says Heimlich who takes a bar-none approach to designing loft spaces and exploring innovative uses for conventional materials. "I prefer the repurposed industrial aesthetic and I appreciate naturally sourced materials used in unexpected ways in modern lofts," he says.
Heimlich has a special affinity for reclaimed sliding fire doors with modified hardware and 1950s metal cabinets. "These can be dyed, textured, deconstructed, twisted or sliced, but each material should be treated in a way that is consistent with its own innate character or function," he notes. The acid-washed and finished concrete floors in his home are original to the industrial building and still retain traces of the machinery that existed in the space 80 years ago.
---
Maximize Function Everywhere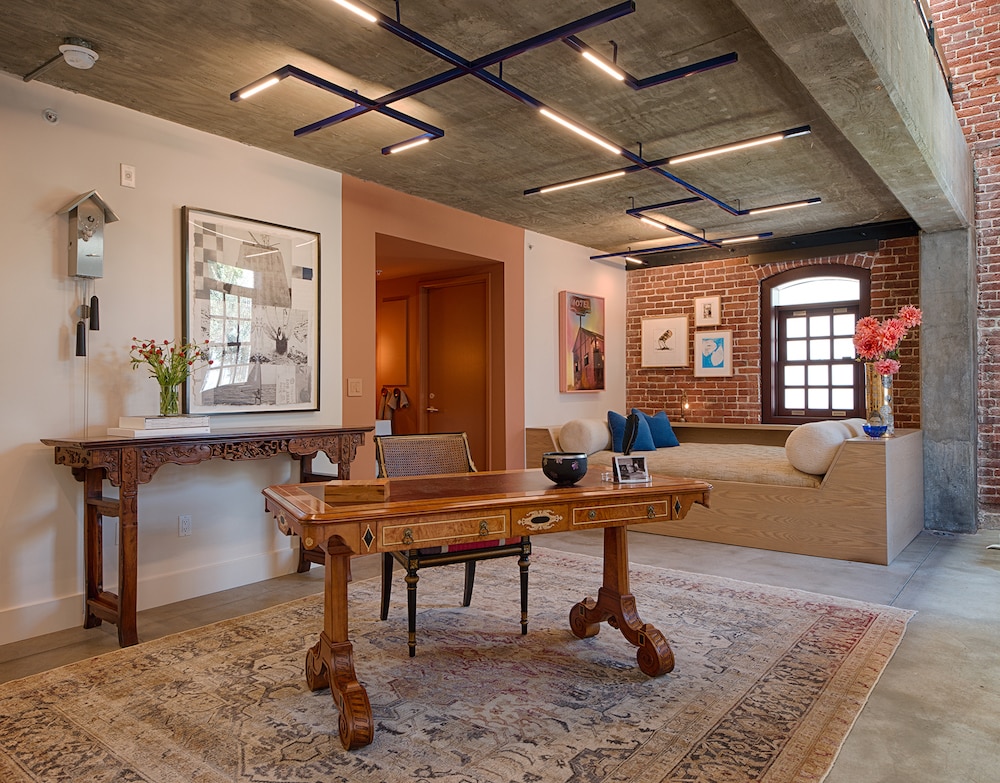 "Deciding how you want to use a specific space in any loft is key," says Heimlich. Functionality is top of mind when he's designing open lofts, which, while often providing more room for experimenting with decor and furniture arrangements, demand a strong vision for functionality as well as versatility.
This multipurpose niche — at once a workspace, reading nook and a showcase for art — succinctly captures Heimlich's sentiment. "Living in lofts requires you to rethink the way you live," he says.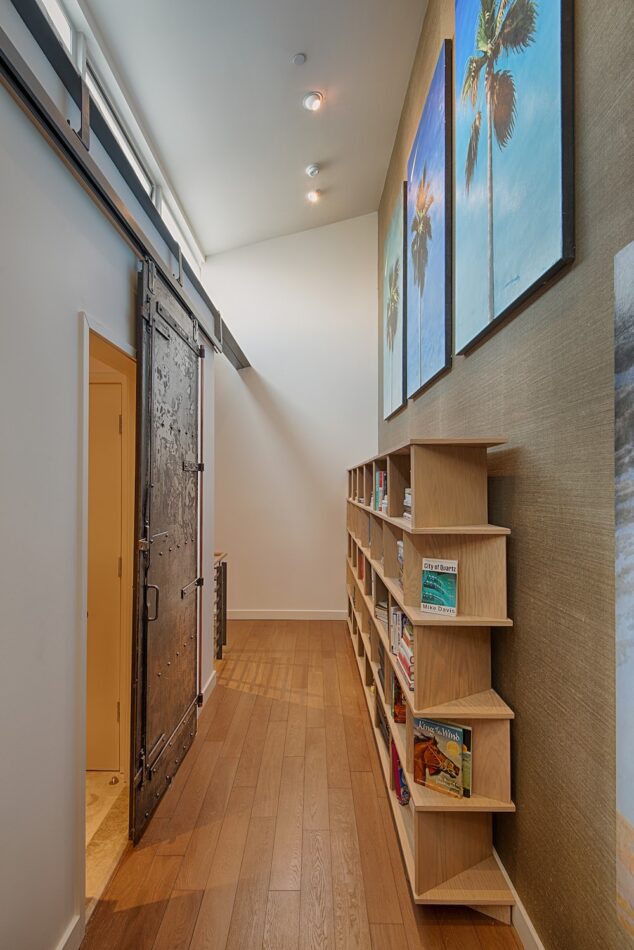 "Storage is crucial," says Heimlich. He notes that, despite the openness of lofts, making room for functional design can be the difference between a compelling space and a cluttered one.
Case in point: By adding a custom full-length bookcase to a long, high-ceilinged hallway, Heimlich was able to optimize an otherwise pass-through space. "The thing to consider about 'loft couture' is to avoid preconceived notions of what design and spaces should be."
---
Add Color Strategically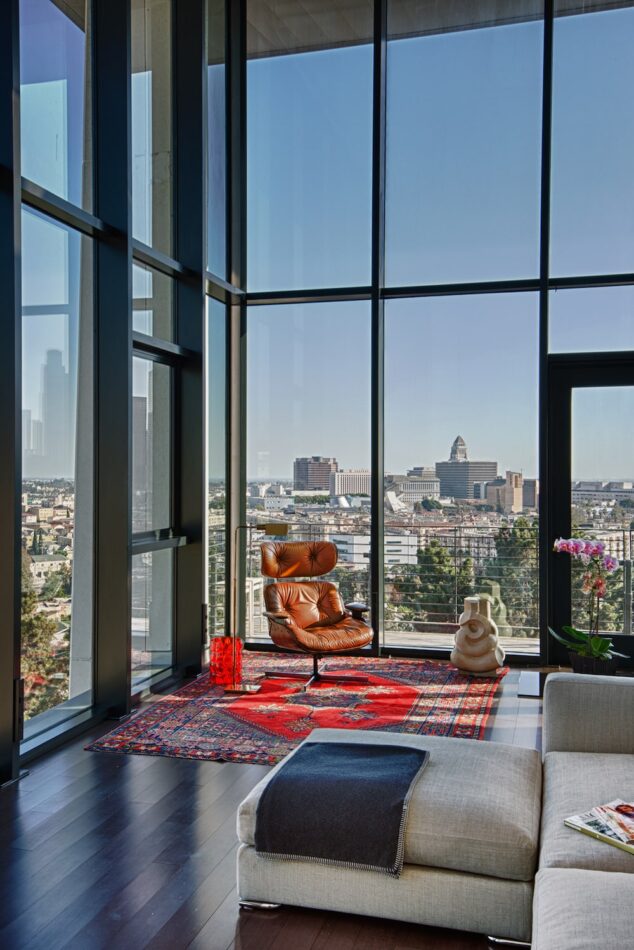 "In a modern space, you really have to take a position on color," says Heimlich. His advice? "Don't be afraid of color or how much of it to use. Better to be bold than to bargain with shades of the same basic hue," he adds, emphasizing his own fearless yet tactful approach.
Inside this Los Angeles loft, he anchored a corner window with an antique rug in vibrant red, creating a concentrated focal point for color that perfectly juxtaposes with the contemporary bones of the apartment. He points out out that the backdrop adds another element of color. "Nature provides the fullest spectrum of colors, and a window with the blue sky showing through it counts just as much," he says.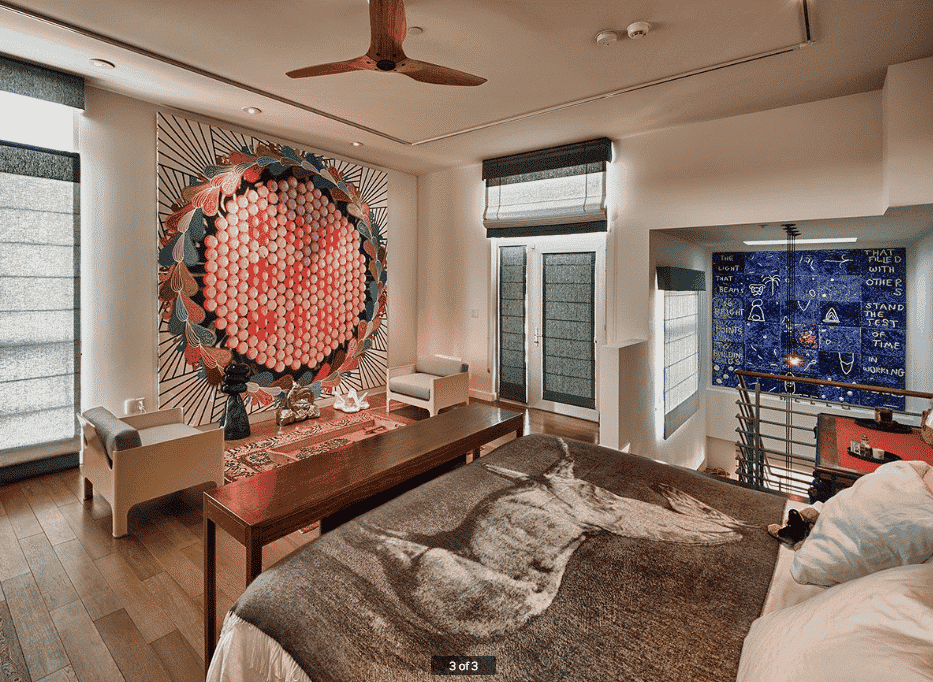 Heimlich doesn't believe in monotonous palettes. "Even if you choose white, there should be some tan or gray mixed in. A room that is solely beige on brown on tan is a total disaster," says Heimlich, who often looks to distinctive artwork to provide the jolt of color needed to warm up muted loft spaces.
His perspective is that less is always more, opting for fewer pieces that add major color and impact. "Use as little as possible, and what art you do show should be world-class," notes Heimlich, who livened up this penthouse bedroom with a blue-tile artwork by Tristano di Robilant and a piece that already belonged to the homeowner, an art heiress.