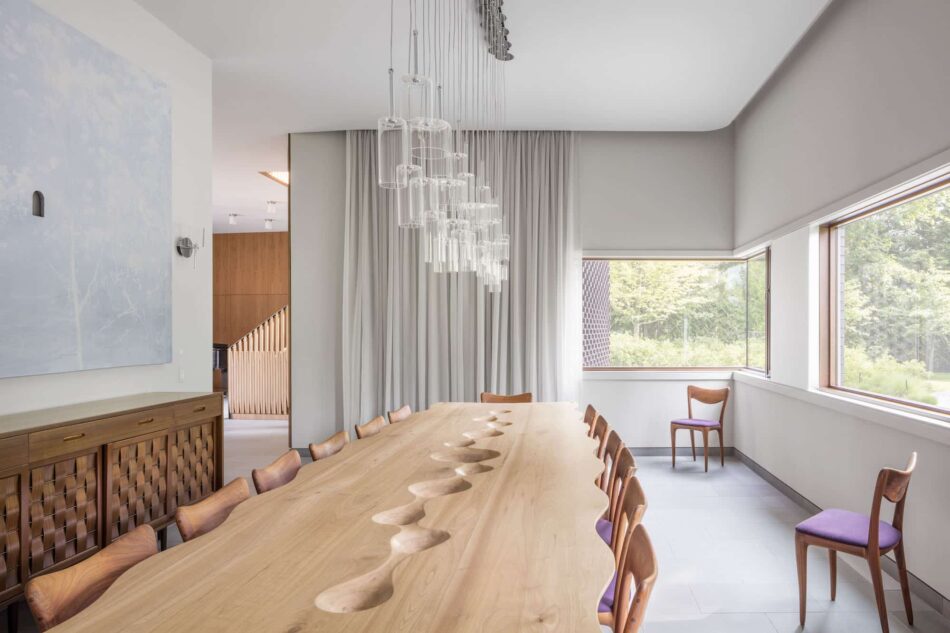 Mónica Ponce de León, of MPdL Studio, designed this house in the Detroit suburbs with healthy living in mind, using materials and furnishings that meet or exceed current environmental standards. "The project is an experiment in new ways to think about detailed brickwork, glass, millwork and cabinetry," says Ponce de León.
But among the dining room's standout pieces, new shares star billing with vintage: An exceptional 1950s Dunbar woven-front credenza by Edward Wormley, purchased on 1stDibs, for instance, basks in the same spotlight as a custom walnut table digitally designed and fabricated for MPdL Studio and limited-edition chairs by Danish woodworker Ask Emil Skovgaard.
Overall, the room has a warm, woody vibe that counters what Ponce de León calls its luminous, "icy" aspect — a highly successful balancing act.