When fashioning together his San Francisco apartment, designer and dealer Grant K. Gibson pulled out all the stops, but function was always at the top of his mind. The 800-square-foot jewel box is a testament to Gibson's clean and collected aesthetic, in which genres and time periods congruently intersect.
"I love balanced interiors," he says. "And since my space is small I needed to use every inch in order to maximize the floor plan. A huge priority for me was making the space functional for day-to-day living, and even though the home is little, it does manage to work and flow well."
---
Living Room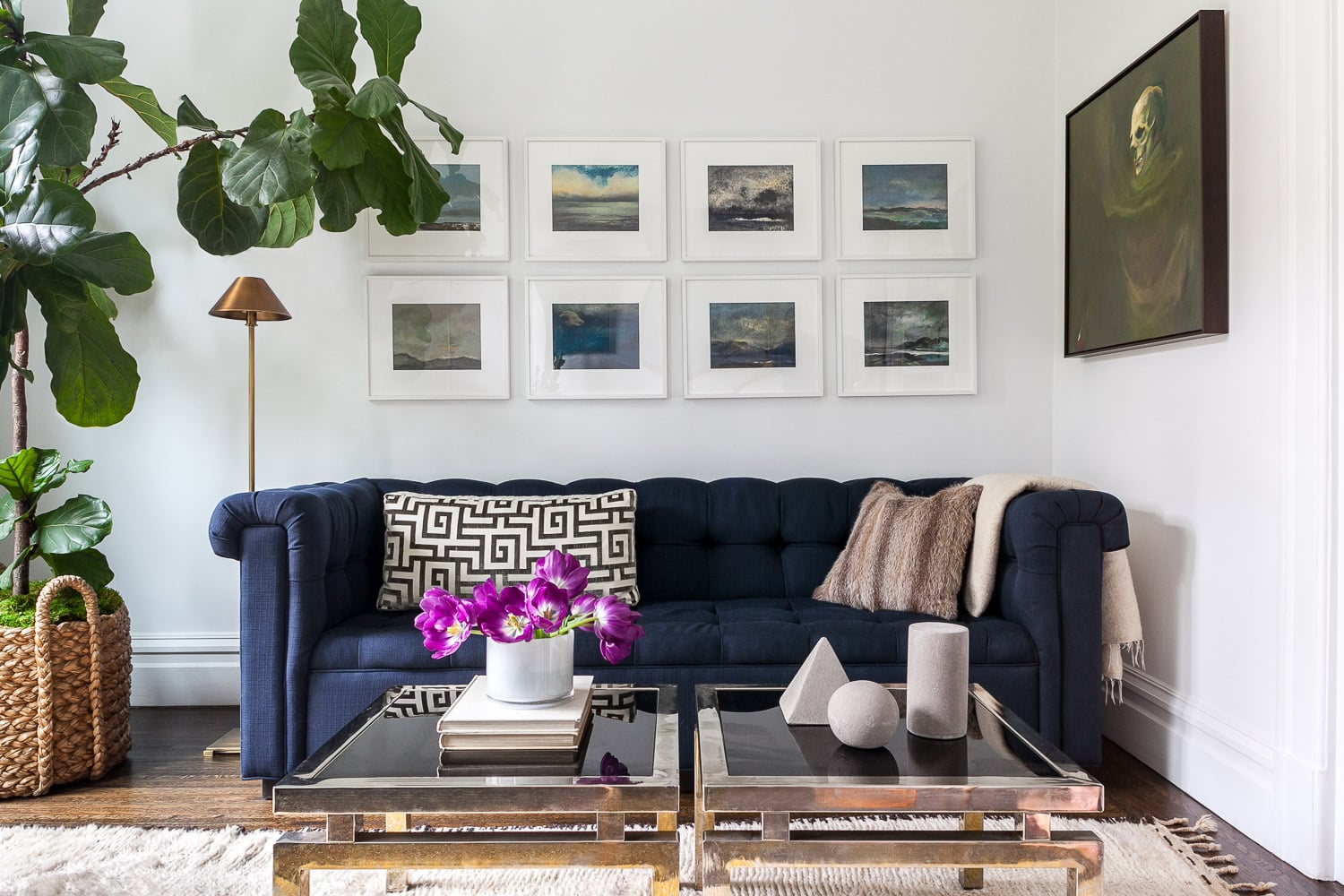 Gibson wove together an artful narrative of interiors that showcase his discoveries and travel finds, punctuated by carefully curated furnishings. He picked up the cocktails tables in the living room from the Paris Flea Market and the area rug on a trip to Morocco. The majority of the art is by Walter Kuhlman, who was an Expressionist painter in San Francisco.
"My collection has grown to over 20 of Kuhlman's pieces on display around the apartment," Gibson says. "I spend most of my time in the living room. The light in the morning and afternoon is perfect for sipping coffee or enjoying a glass of wine."
---
Chair Vignette
Gibson's 12-year-old West Highland terrier rescue pup, Wesley, enjoys perching on this vintage wingback chair, whose patina adds additional character to the space. "The art on the right is titled Ginger by Walter Kuhlman, and the nude is by Carvel Glidden, a painter I discovered in Maine," says Gibson of the accompanying artwork.
---
Dining Room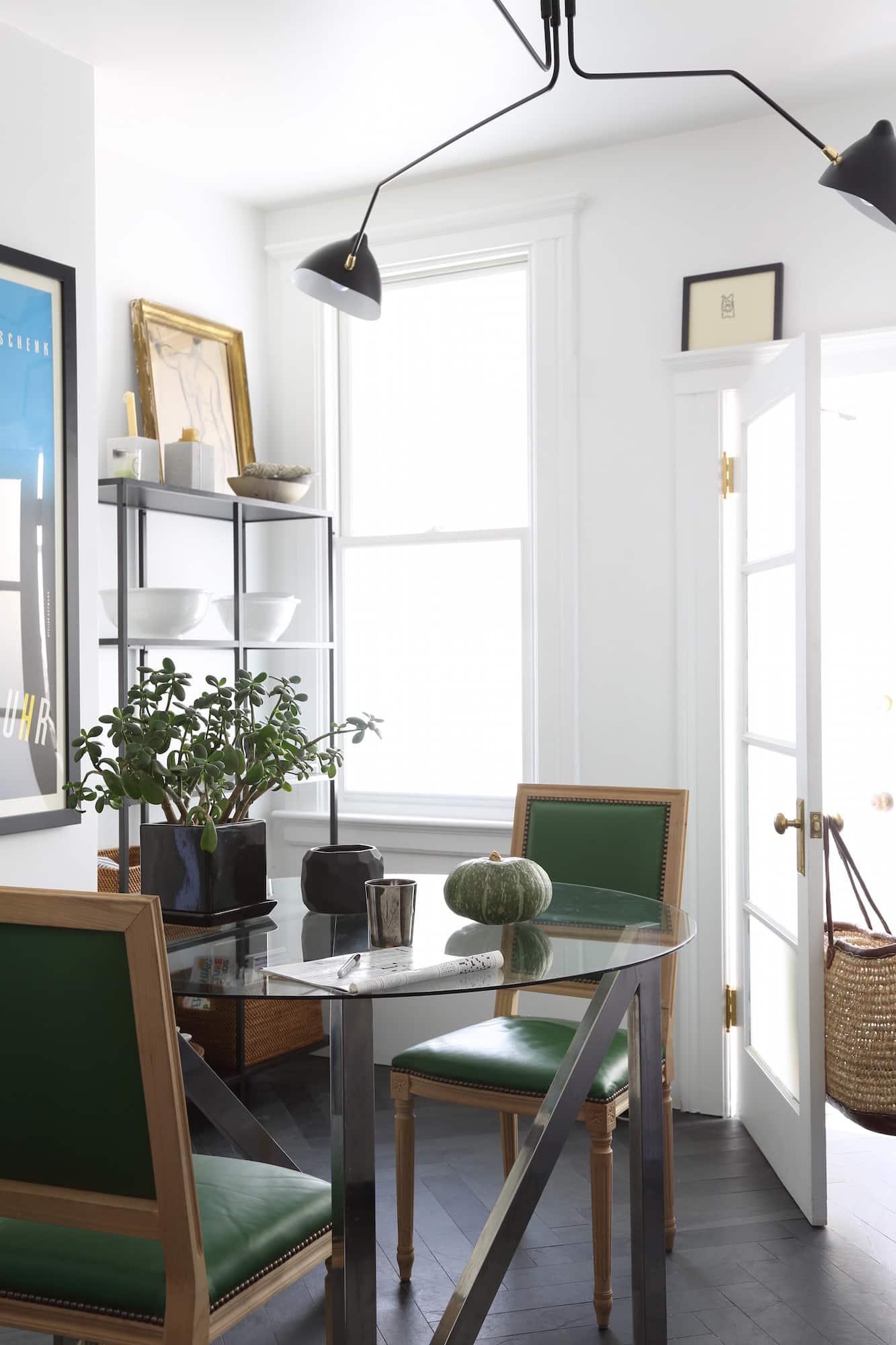 "The dining room table is another piece that I found at a flea market in Paris," says Gibson. "I was drawn to the sculptural base and since this area is small I wanted to have a glass tabletop so that the table didn't overpower the rest of the space." The black Serge Mouille light fixture forms a nice contrast with the whitewashed ceiling, walls, moldings and door.
---
Kitchen

One could certainly argue that the pièce de résistance of this home is the stunning kitchen, where Calacatta marble countertops meet herringbone laid floors and brushed-brass finishes. "I cook almost every night of the week," Gibson says.
"I wanted the lower cabinets to fade into the floor and the upper cabinets to fade into the ceiling, so I opted for simple subway tiles to make it easy to clean. The statement is more the Calacatta marble. I also wanted to do an interesting sink, so I had it custom made out of the marble and included a drying-rack in marble as well. The open shelves are a perfect place for me to display objects from my travels and some of the pottery that I have made."
---
Bathroom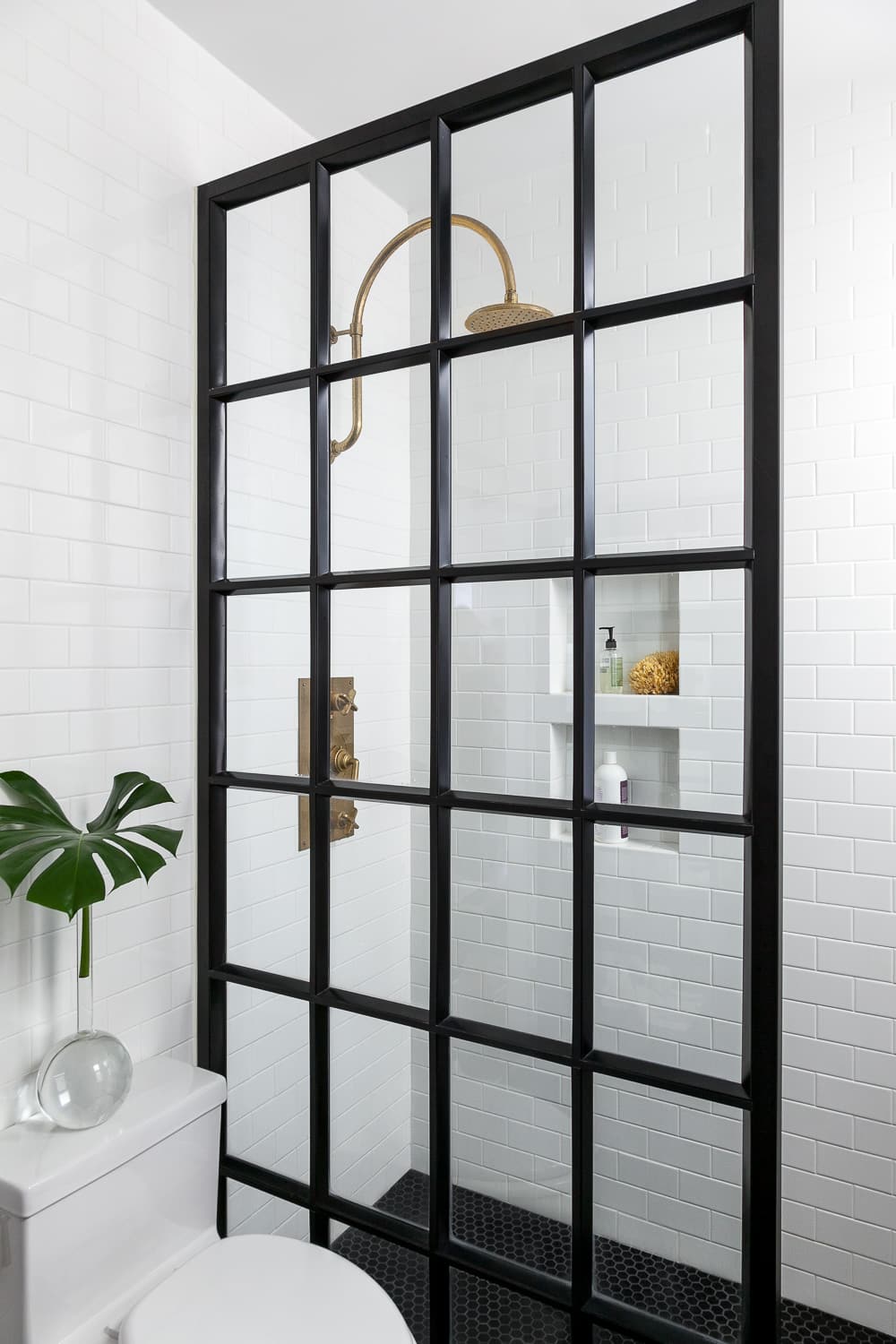 "The bathroom started as two spaces with a toilet room and a claw foot tub," explains Gibson of the larger-than-you-might-expect space. "I don't take baths, so I wanted to create a big walk-in shower. The walls are floor-to-ceiling tile, so the whole space can get wet. Washing the dog is a breeze. I chose black and white as the theme for my color palette because it just feels timeless and crisp."
---
Grant K. Gibson's Talking Points