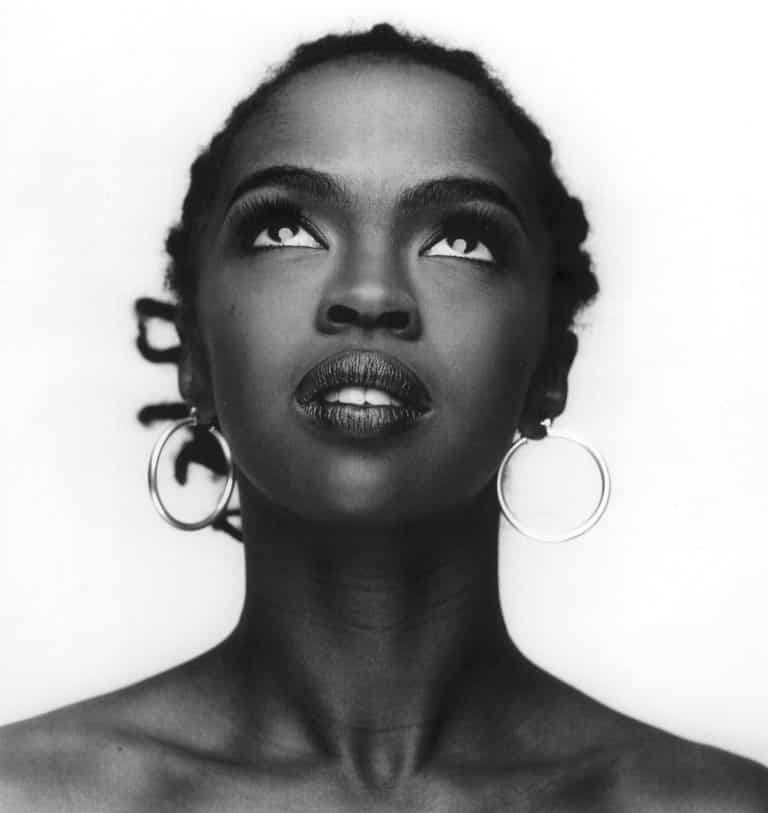 It is almost impossible to overstate how popular hoop earrings are today. They are routinely seen adorning the ears of high-profile women, ranging from Michelle Obama and Alexandria Ocasio-Cortez to Jennifer Lopez and Cardi B. And they aren't going away anytime soon. For the Spring 2019 collections, statement hoops showed up in the runway shows of Valentino, Sonia Rykiel and Loewe, among many others.

The roots of the hoop-earring phenomenon literally stretch back to the dawn of civilization. On view in the Metropolitan Museum of Art's Ancient Near Eastern Art gallery is a pair of simple gold hoops from Mesopotamia dating to 2,600–2,500 B.C. that experts agree is among the oldest known examples. Hoop earrings can also be found in the Met's Egyptian art gallery as well as in the museum's displays of Greek and Roman art.

What inspired the original hoop design and why it was adopted by so many jewelers in the ancient world are unknown. It doesn't have an origin story, feeling rather like the jewelry equivalent of the wheel. There just seems to be a logic to a circle that goes from the front to the back of the lobe.

"Hoops have been worn for millennia because they are unfathomably chic," says Annabel Davidson, the editor of Vanity Fair UK's special jewelry edition. "The way they accentuate the jawline, elongate the face and add a touch of flamboyance to a look is clearly a timeless expression of confidence, femininity and sartorial savvy."
Throughout the ages, there have been countless decorative variations of hoop earrings. While the style can be found in just about every era, it was far more popular in some periods than others. Certain looks from yesteryear reflect cultural interests, while others are purely glamourous. Hoops have provided a canvas for designers to express signature motifs or innovative new designs. They also exhibit shifts in manufacturing and gem trends. Find out about a few historical styles and modern creations below.

---
Victorian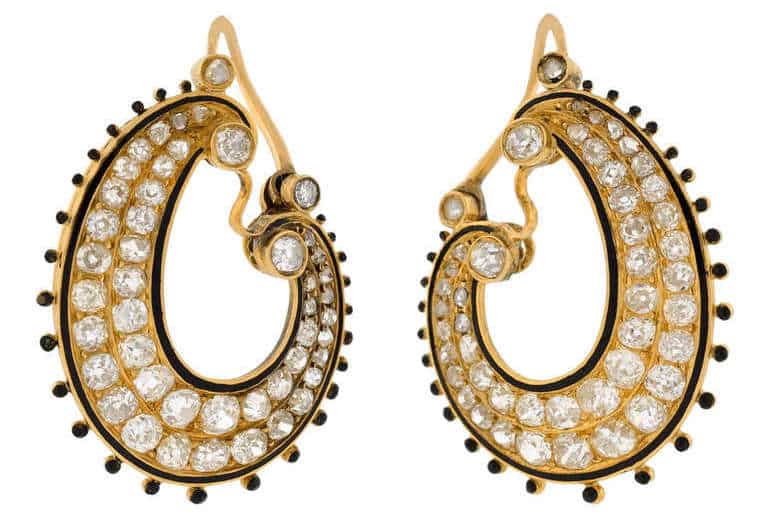 The Victorian era is known for sentimental jewels, like REGARD rings and mourning pieces, but hoops were also very popular. When society women went on the Grand Tour, they picked up carved coral or carnelian hoops as souvenirs in Italy. They were also enchanted by the glamorous contemporary interpretations of the Etruscan hoops that were being unearthed in archeological digs.
---
1970s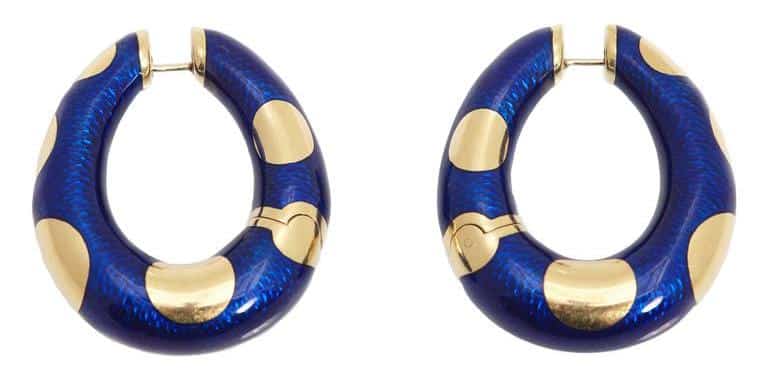 Hoops were as much a part of an empowered woman's look during the 1970s as pantsuits and wrap dresses. Gold examples came in all shapes and sizes. And some of the biggest names in jewelry made amazing versions. Van Cleef & Arpels, for example, accented textured gold hoops with colorful gems, and Bulgari designed sensational oval earrings covered with glossy enamel and gold patterns. "These hoops were core to Bulgari's creations of the time," says vintage-jewelry expert Wagner Eleuteri, of Eleuteri. "They combine two main aspects of jewelry design in the nineteen seventies: the reemergence of enameling decoration and the appearance of forms inspired by animals or some sense of exoticism." The lack of diamonds on the designs was purposeful. During the days of disco, it was considered chic to go without the sparkly stone.
---
1980s
Hoop earrings in the 1980s were as chunky and bold as the exaggerated shoulder pads in power suits. During the logo-loving decade, jewelers used their signature motifs to create brand recognition. Panthers, the house cats at Cartier, prowled around the wide gold hoops. Bulgari applied to hoops the gold patterns adorning its necklaces and rings, including the design, inspired by the layout of the Rome's sidewalks, displayed in its Parentesi collection. Marina B's Onda double hoops featured swirls of gold, diamonds and colorful gemstones set at angles like automobile headlights.
---
Contemporary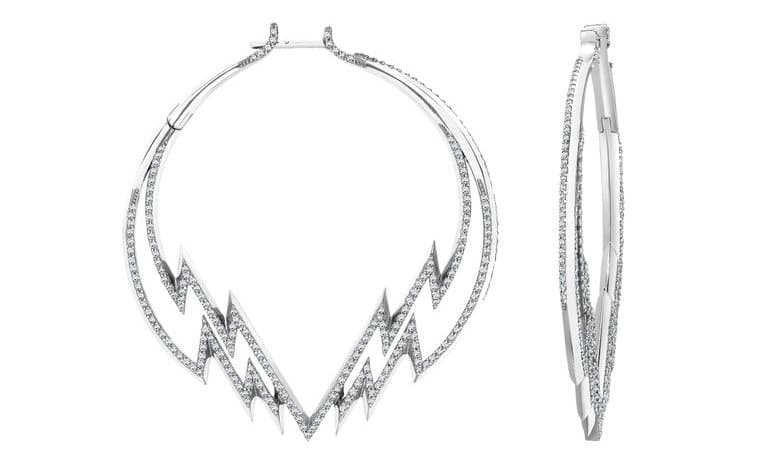 Today, jewelry designers generally create sexy slender hoops, putting their own innovative spins on the design. "I play with the angles of sight, such that a frontal view differs completely from a quarter and then a side view," says designer Karma El Khalil. "Unique details are revealed as the hoop moves and the eye travels through its diameter." Venyx World designer Eugenie Niarchos has had a lifelong love of hoop earrings and always includes a pair or two in her collections. "For the Elementa collection, I designed the RA hoops, in which I tried to incorporate a sunbeam design around the hoop," Niarchos says. "I made one whimsical version in rainbow stones and one in diamonds."