Why might you purchase a diamond or gemstone "loose" — that is, on its own, not mounted in a piece of jewelry? Perhaps you're a connoisseur looking to acquire a unique investment. The scarcity of high-quality colored diamonds, for instance, especially pinks, means that their value increases over time; the same is true of rare Kashmiri sapphires and Burmese rubies.
A more common scenario would be that you're hoping to create a very special piece of custom jewelry, such as an engagement ring or a milestone-birthday present, and want to personally select the most beautiful, unusual, or ultra-rare stone you can find and afford. Doing so adds to the romance and substance of the gift and can be a part of the story told as the jewel is passed from generation to generation.
If you peruse 1stDibs with any regularity, you know there is no shortage of vendors who deal in top-quality loose gemstones. Some also offer the option of designing a bespoke piece using a stone you have chosen from their inventory.
But even the world's savviest gem hunter would never click to purchase without taking some basic precautions and requesting some reassurances. Read on for ways to make the process smooth, straightforward and stress-free.
---
Educate Yourself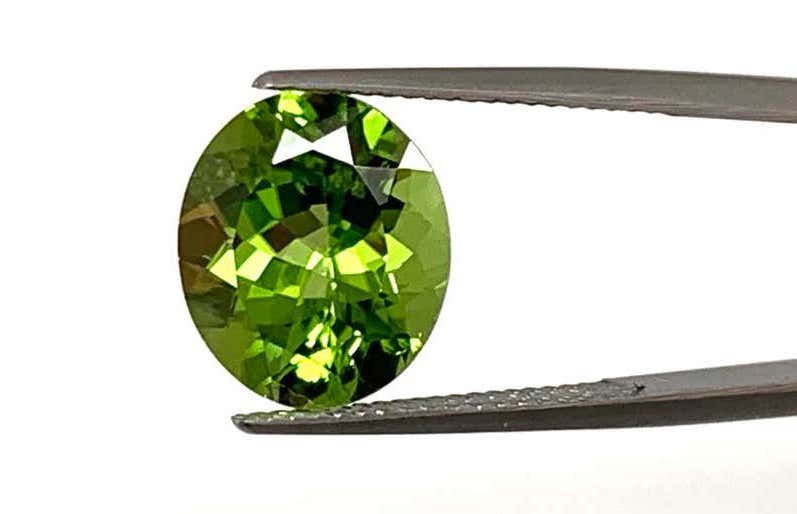 When buying any piece of gem-set fine jewelry, you should familiarize yourself with the factors that determine a stone's price. This will enable you to streamline your search for the perfect gem and have intelligent, productive conversations with sellers.
There is a wealth of information online, such as our diamond-buying guide and this overview of colored gemstones for engagement rings. The buying guides of the Gemological Institute of America (GIA), searchable by stone type, are also a widely trusted source for consumers venturing into the world of diamonds and gems for the first time.
"Most reputable gemstone dealers love to transact with well-informed and educated consumers," says Harakh Mehta, designer and founder of the Mumbai, India–based fine-jewelry brand Harakh. Being well-informed extends to learning about applicable duties and taxes, as well as a dealer's shipping logistics and fees, return policies and delivery times, which can vary, particularly if you are buying overseas.
---
Vet Your Vendor
Finding a trustworthy, established dealer may be as easy as getting a recommendation from friends or family. And, although it may sound obvious, it pays to Google your candidates — and consult customer reviews — before making contact. As a fourth-generation member of a family of diamantaires, Mehta has an innate understanding of proper client relations, especially when the customer is in unfamiliar territory.
His advice: "Start chatting with the dealer, get to know them better. It's very important to establish a comfort level. We never push a sale, as we want it to be a carefully considered purchase. So, if the client is not in a rush, we do it over a few virtual meetings or phone calls."
If you have a bad feeling about the transaction, trust your gut. Adrianne Sanogo, chair of education for the Black in Jewelry Coalition, says, "Walk away if the seller is reluctant or unable to answer questions on treatments, is impatient or angers easily, is reluctant to provide a return policy, cannot guarantee authenticity or is pressuring you to buy."
---
Request Documentation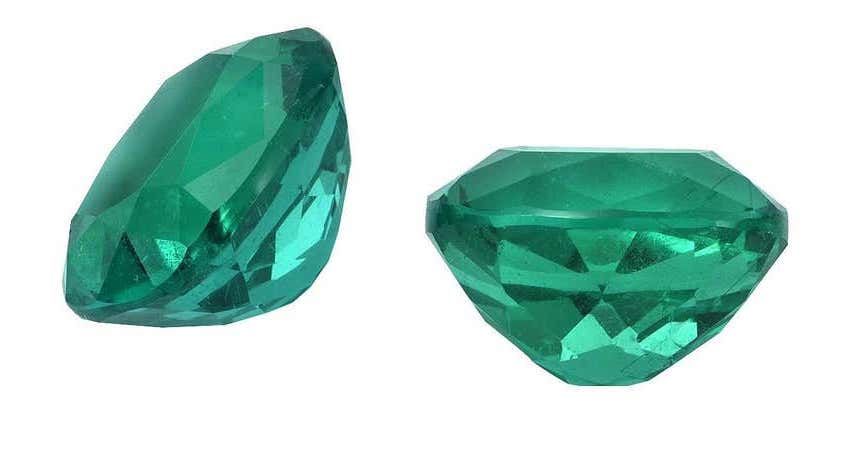 Any precious gemstone you plan to insure should be accompanied by a grading certificate from a gemological laboratory, the GIA being the most prestigious. "Certificates are put in place to create transparency and boost the consumer's confidence in a product," says Zhanna Beissekova, head gemologist at International Gemological Reports (IGR), in London.
The best dealers go to great lengths to furnish clients with documents verifying the quality rating, natural origin and provenance of a stone — showing, for example, that an emerald hails from the famous Muzo mine in Colombia — and disclosing any treatments applied to enhance its appearance.
If no grading report is available for a stone you are interested in, the dealer should be able to provide an authenticity document, such as an appraisal or info sheet, that has been signed by an in-house gemologist or professional appraiser. Google those names, too, for extra peace of mind.
Under what circumstances would it be okay to purchase a stone without certification? "The only exceptions are with diamonds below three-quarters of a carat or if it's an antique ring in which the diamonds are bezel-set — GIA will only grade loose diamonds," says Jonathan Birnbach, owner of J. Birnbach in New York, noting that a bezel setting makes it difficult to pry a diamond out. "In that case, we offer an appraisal based upon our analysis of the diamonds. Outside of these two categories, we strongly recommend that every diamond comes with a GIA certificate."
But whatever reassurance a lab certificate offers, don't let technical details distract you from focusing on finding a gem you love. "The most important thing to keep in mind is that what you prefer does not necessarily have to be the best-graded gem," says Sanogo. "Buy what you like, and you will never be disappointed."
---
Ask for Videos & Visuals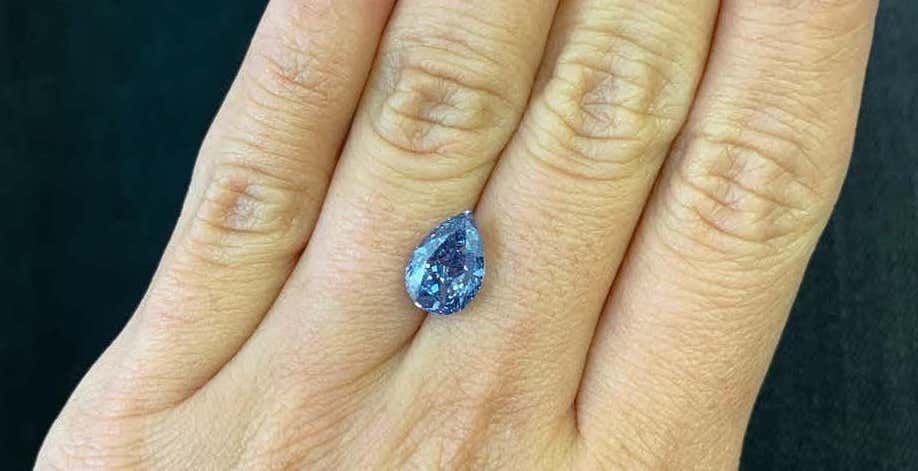 When transacting with a gem dealer online, you should always request real-time videos and photographs, since professional photos of a stone, usually on a white background, have likely been retouched for optimal presentation.
Specify photos shot under different lighting conditions, including both natural and incandescent light (from a standard bulb), to get a more accurate idea of the stone's color and sparkle in real life. Beissekova further recommends that you "ask for the videos to be taken on a hand, as it can help with understanding the size of the stone better."
---
Research Comps
Finally, how do you know if you're getting a good deal? If it were a house, you'd go on Zillow to see what comparable homes have recently sold for in the same neighborhood. For colored gems, unfortunately, "there is no perfect indicator for a 'good deal,' " says Sanogo, "because of the many factors that must be taken into account before assigning value." Different colored-stone categories have different criteria for determining value, but this list on the Gemstone Academy website is a good place to crunch the numbers on a very basic level.
"However," she continues, "prices for diamonds in the D-Z color range are somewhat more straightforward or standardized."
Head to Rapaport for the definitive price list that most diamond dealers use as a guideline, to aid in your negotiations. And again, working with a seller who has a sterling reputation can boost your confidence in the fairness of the quoted price.