Mothers' work, from packing lunches to kissing boo-boos to proofreading essays, is often done behind the scenes. If their efforts are more visible these days (and not just when kids Zoom bomb their work meetings), their situations are also more stressful, whether because they're confined with their family or sequestered in a different time zone.
The great moms in our lives always deserve our thanks, but this year it feels especially imperative to properly express our gratitude. So we chose some mom-worthy jewelry and asked designers and dealers to tell us why these items are so special.
---
"Elephants are the ultimate mothers, and this brooch showcases the light we receive from Mom," Devon Von Horn of Luxury Bazaar says of this Chopard pin. "The blue sapphire, a symbol of protection and good fortune, is the perfect sentiment for our matriarchs."
---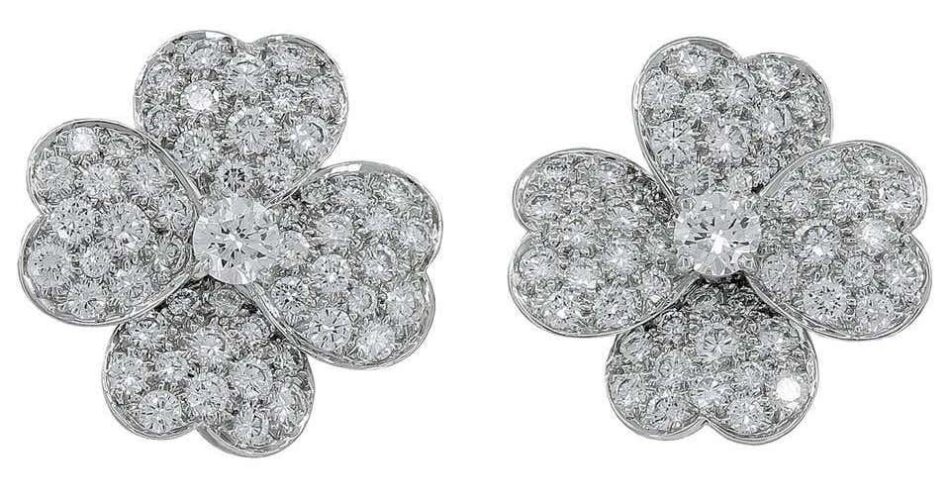 "In the 1950s, Van Cleef & Arpels introduced a collection called Cosmo. Recognizable characteristics of this series include four petals in the shape of hearts — which are meant to signify luck and love, respectively," says Maurice Moradof, of Yafa Signed Jewels. "We love the angling of petals as they stem from a fresh diamond pistil — dynamic and spry as if recently watered. Comprising 106 white diamonds, the bead-set pavé appropriately resembles droplets of glimmering dew. Further, the jewelers make a point to vary the size and patterns of their diamond configuration within the petals. Therefore, each piece in the Cosmo Collection is unique."
---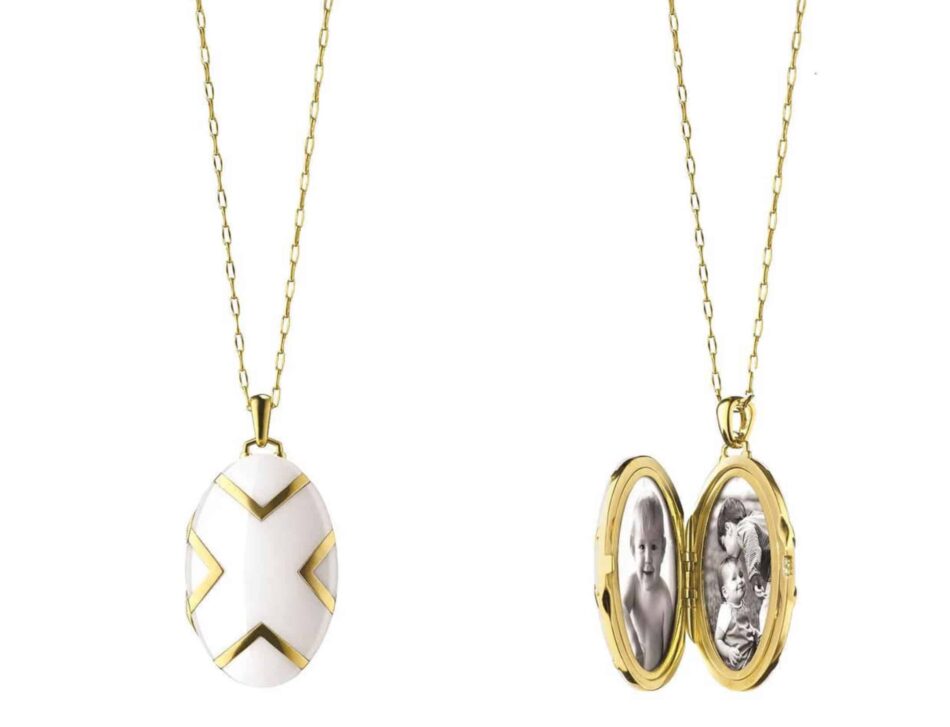 "My ceramic and 18-karat gold locket represents the fusion of a 21st-century material with the inspirations of the 20th-century Art Deco movement," says jewelry designer Monica Rich Kosann. "I fell in love with a type of pottery originating in France in the Deco era called les craquelés — loosely translated, it means 'crackled pottery.' "
---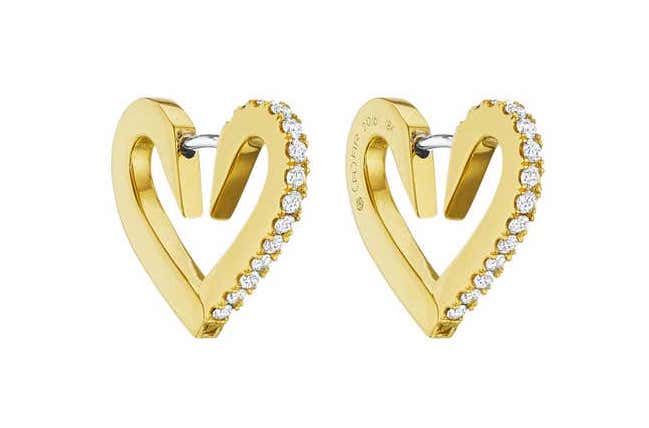 "The heart-shaped wings represent the fluttering feeling of falling in love," Michal Kadar, creative director of CADAR, says of these petite yellow-gold hoops set with white diamonds.
---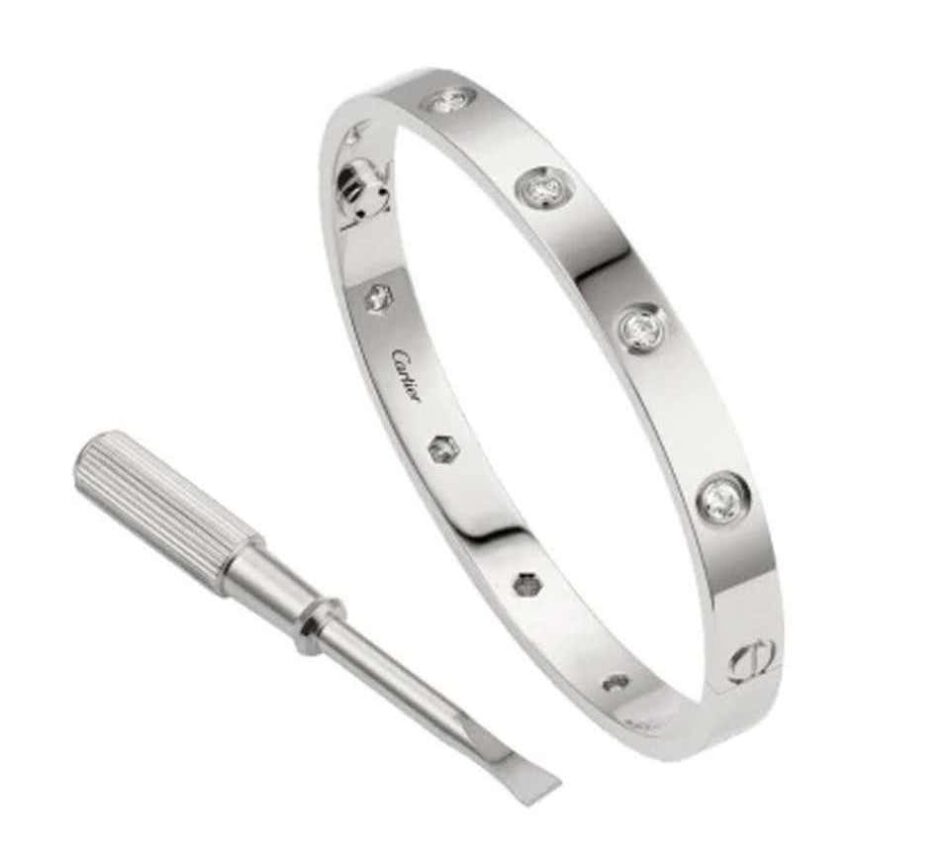 "Without a doubt, the Cartier Love bracelet is the ultimate symbol of inseparable love," says Sophia Boris, of Brilliance Jewels. "Whereas other bracelets can be slipped onto the wrist or easily opened, these are designed to be opened with a special screwdriver that comes with them. It's a very real-life representation of holding the key to someone's love."
---
"The earrings manifest a rare balance between casual and formal and are therefore perfectly elegant," Talila Gafter, CEO of Ella Gafter, says of these pearl and diamond clips. "The moon-crescent diamond design adds a touch of fantasy to a classic."
---
"Jean Schlumberger's iconic designs have been capturing people's attention since the 1950s. Crafted using precious metals, enamel and gemstones, they are truly visionary pieces," says Jonathan Farrow, jewelry manager at Xupes. "This bangle is a true testament to the quality of his work, using 18-karat yellow gold and white enamel with round brilliant-cut diamonds."
---
"These beautifully made double-drop earrings are crafted from hand-cut natural rose quartz and set in a simple, elegant 18-karat yellow gold setting," says Sweta Jain, head designer and founder of Goshwara.