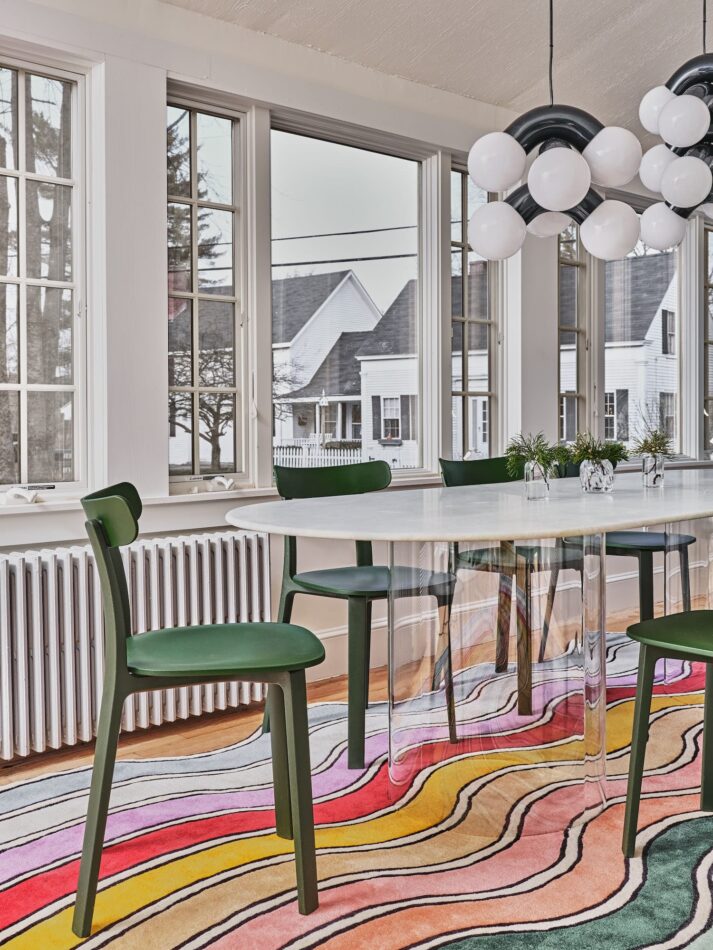 Imagine you book an Airbnb in Kennebunk, Maine, for a summer weekend. Ready to flop into bed, sun-tired and still feeling the waves after a day at the beach, you stop to admire how cool the pink perforated-metal headboard looks in the papaya-orange bedroom.
In the morning, you splash water on your face from this totally rad vessel sink that sits on a mod terrazzo bathroom vanity. Later, you buy peonies to put in a whimsical blue ceramic vase that looks like a cartoon tree stump with a cut-off branch.
Suddenly, you realize you can't live without any of these beautiful things. Well, you're in luck: It's all available for purchase.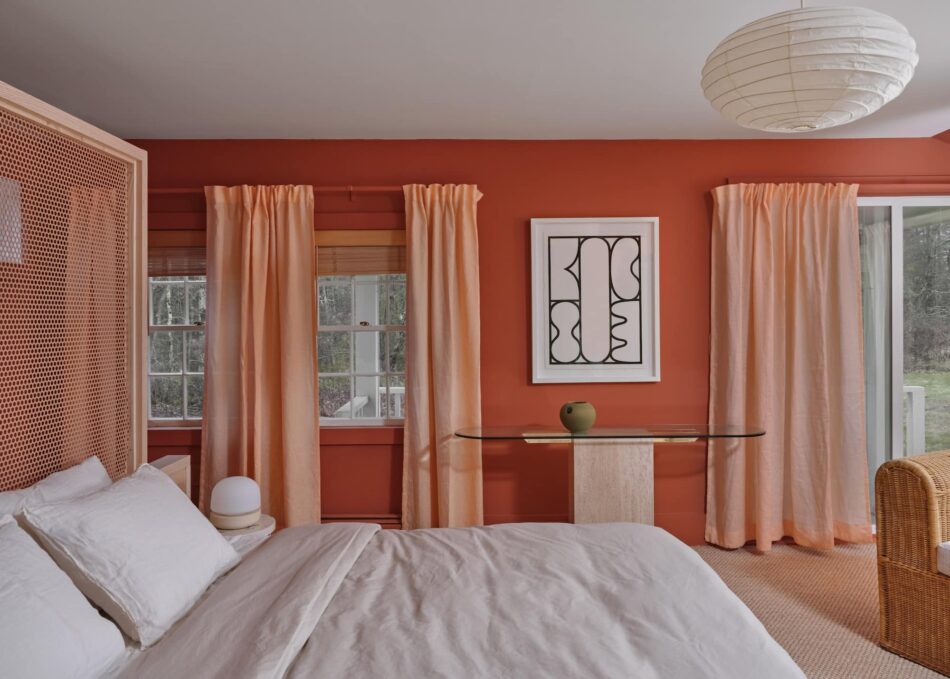 "The future of retail is experiential," says Jenny Kaplan, one of the design trio responsible for this quaint New England town's first "shoppable stay hotel." The idea had its genesis a few years ago. Kaplan and her husband/business partner, Chris Corrado, run a Brooklyn-based creative agency called An Aesthetic Pursuit, as well as its furniture and accessories arm, Pieces by An Aesthetic Pursuit, born out of Kaplan's interior design work.
"It was always a challenge to find pieces I liked and that fit correctly," Kaplan recalls. "So, we started making bespoke furniture and accessories for clients and launched Pieces in 2017." They brought in a third partner, Taisha Coombs, who had valuable (and needed) production experience.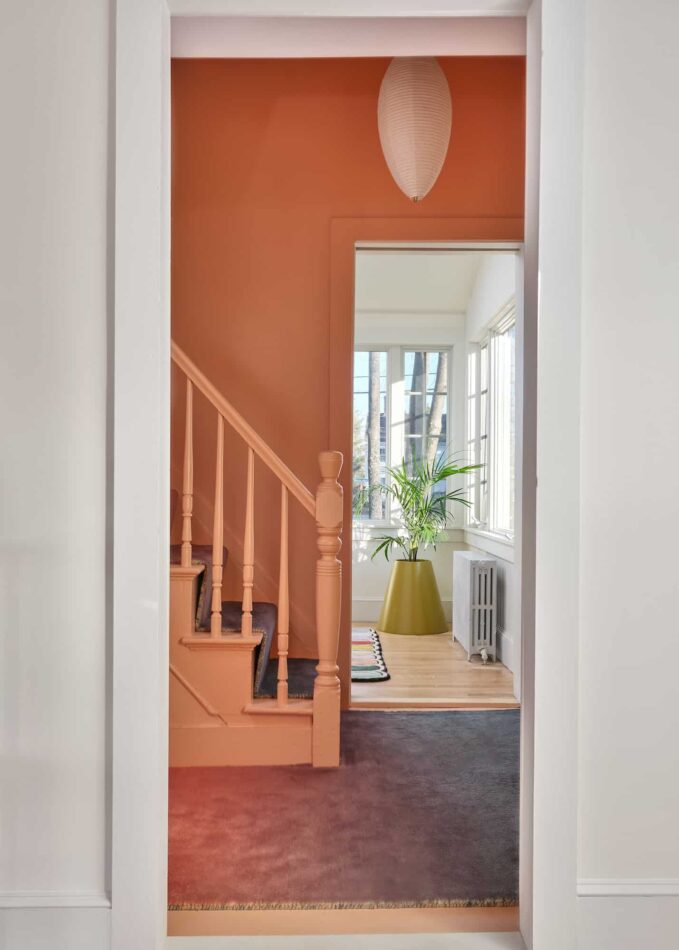 It wasn't long before the three began dreaming bigger. Looming large in their minds was the idea of a shoppable stay hotel, a vacation home that would showcase their own furnishings as well as those of various partner companies.
"It was very important to hand-pick brands that aligned well with Pieces and filled in the gaps in terms of product categories we do not offer," Kaplan says. Any additional voids would be filled with vintage finds.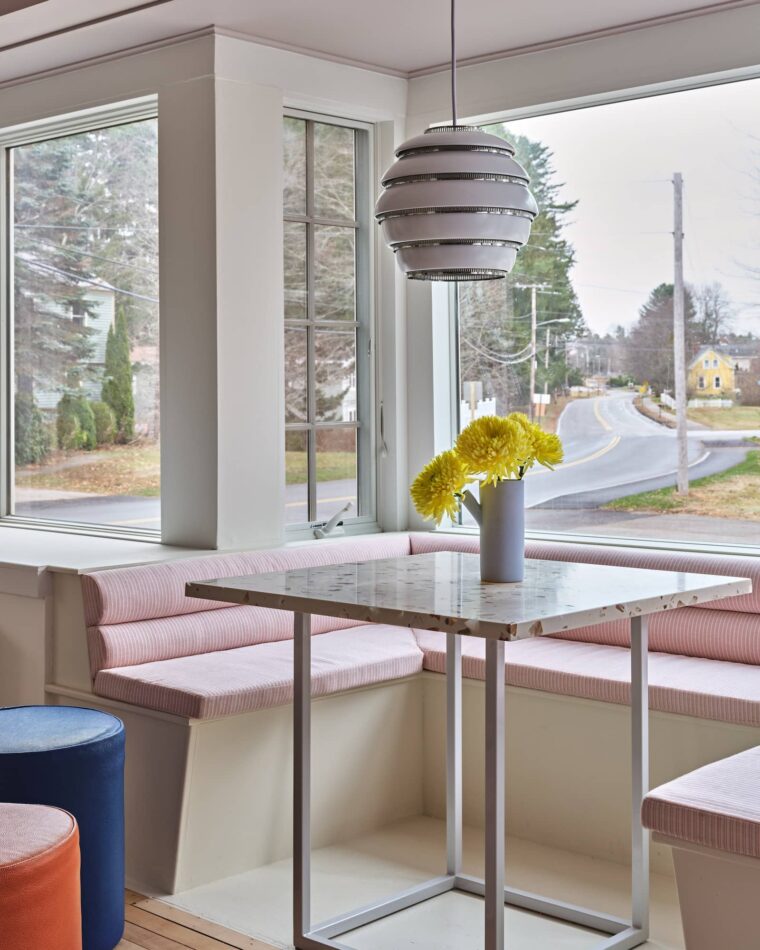 The concept remained just that until, two years ago, Melissa Shelton, president of Vitra North America, appeared on the scene. The venerated Swiss furniture company, established in 1950, is responsible for developing and producing such iconic designs as Verner Panton's 1967 Panton chair, as well as licensing official reproductions of other modern classics, by Jean Prouvé, the Eameses, George Nelson, Alexander Girard and others.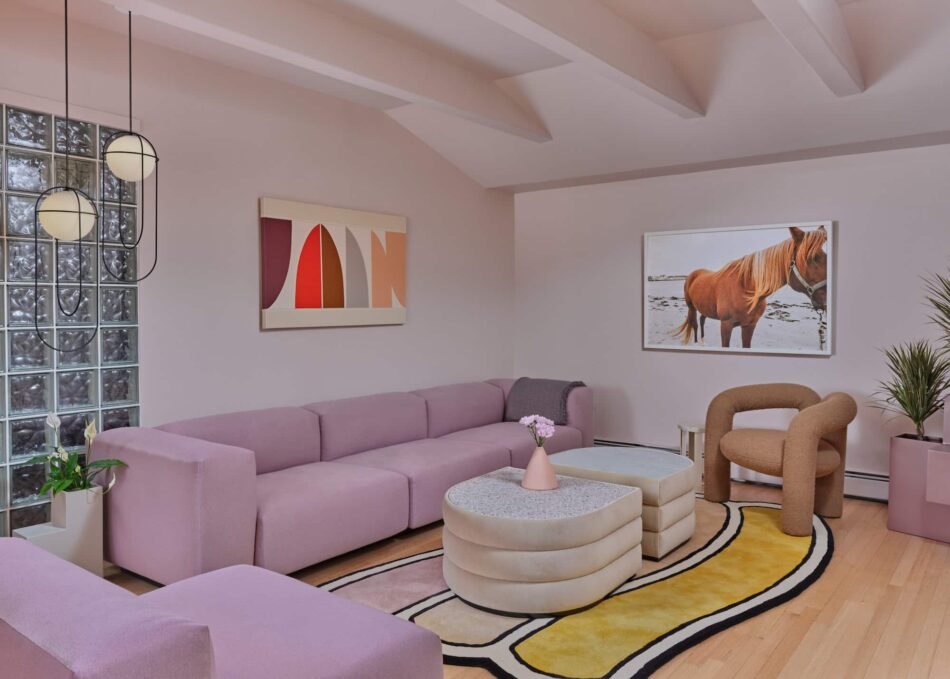 Shelton was searching for a good location to produce a photo shoot of Vitra's furnishings, and her photographer, Claire Esparros, suggested Kaplan and Corrado's Brooklyn house. They struck a deal, and, a year after the shoot, the Pieces partners asked Shelton whether Vitra might want to come on board with the vacation home. By then, Corrado and Kaplan were in contract on a house in Kennebunk, Corrado's hometown (Kaplan is from Eliot, just 30 miles down the Maine coast).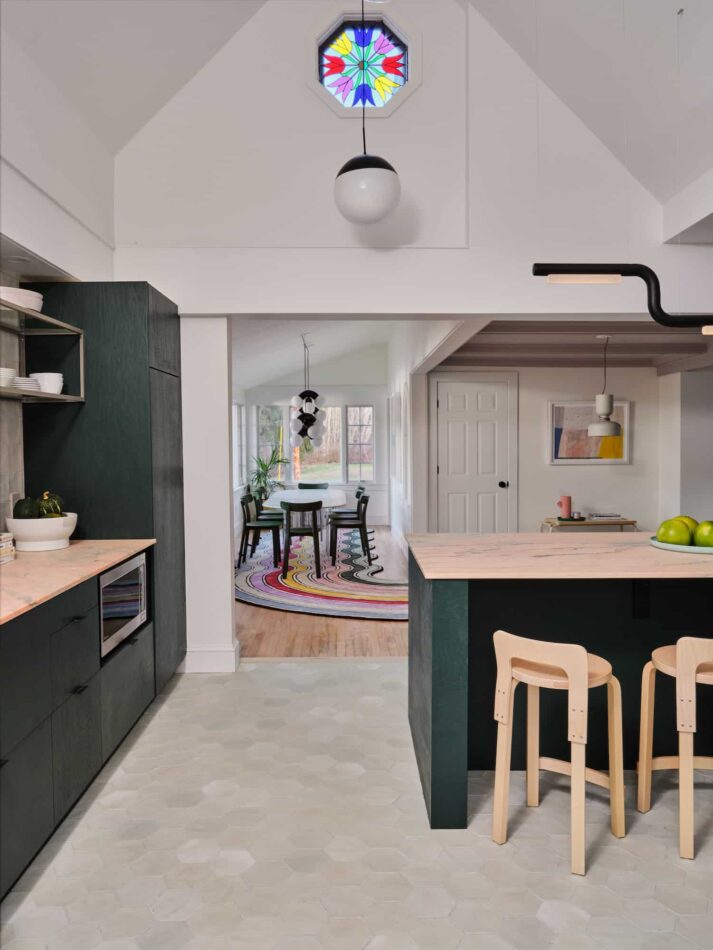 Recalls Shelton, "I saw it as an opportunity for brand exposure and a collaboration with designers whose aesthetic worked well with Vitra and Artek." (In 2013, Vitra bought Artek, another legendary company, established in Helsinki in 1935 by Alvar and Aino Aalto with two other partners.)
"Their work is colorful and has an element of whimsy, but at the same time display a quality of materials," she continues. "The guests who are drawn to a place like this are like-minded, but they might not be familiar with Vitra and Artek. It was an easy yes."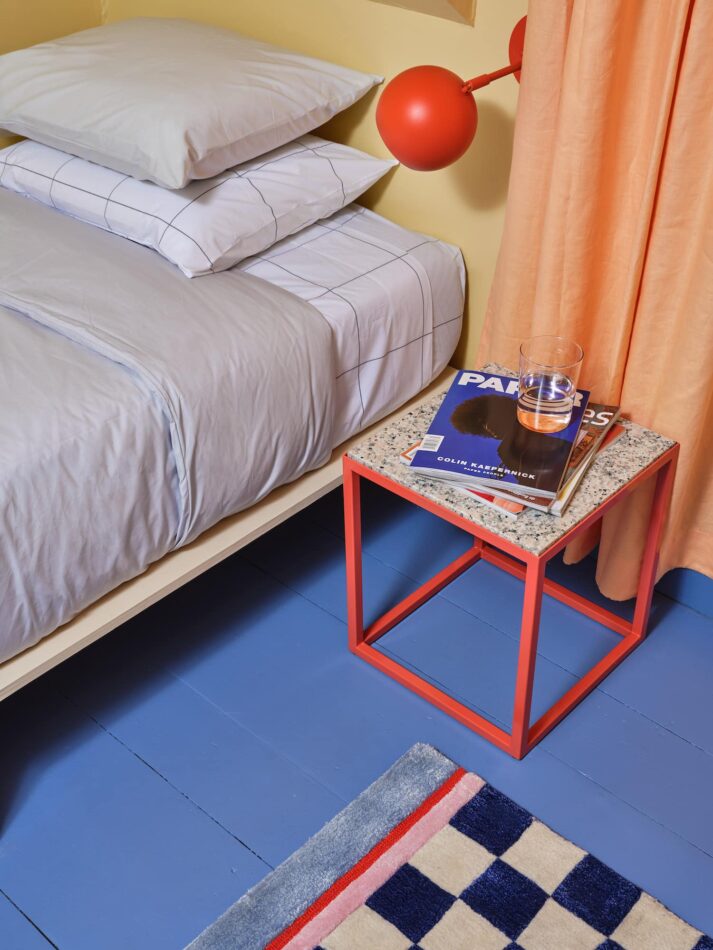 The 3,000-square-foot circa 1878 home has four bedrooms, two baths and a fully equipped kitchen. Aside from Vitra and Artek, Kaplan and Corrado partner with 12 other firms, including Eny Lee Parker (lighting), Uprise Art (various works), Brooklinen (bedding) and Nood Co. (concrete sinks). "It was a store when Chris was growing up," Kaplan says of the house.
In a way, it still is.