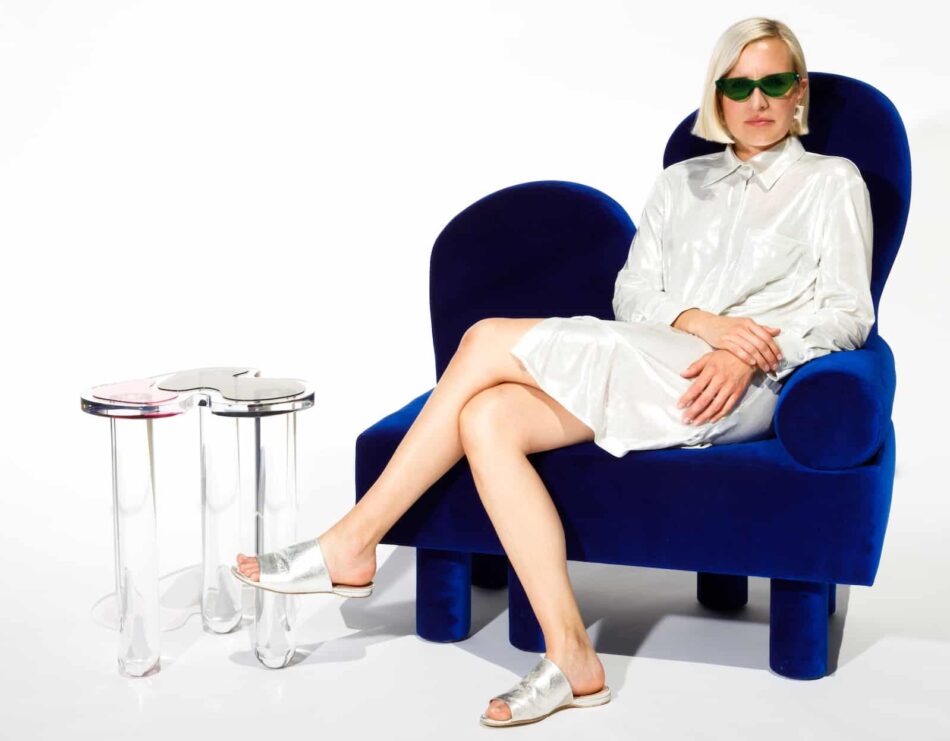 Sometimes, functionality is not enough — you want the objects you employ for seating, storage and illumination to be works of art.
These five women — ranging from a Munich-born designer who crafts chandeliers for royalty to a multidisciplinary British talent with a thing for outer space — achieve that ideal balance, creating sculptural pieces that are dazzling and usable.
Female Designers of Sculptural Furniture
---
Anna Karlin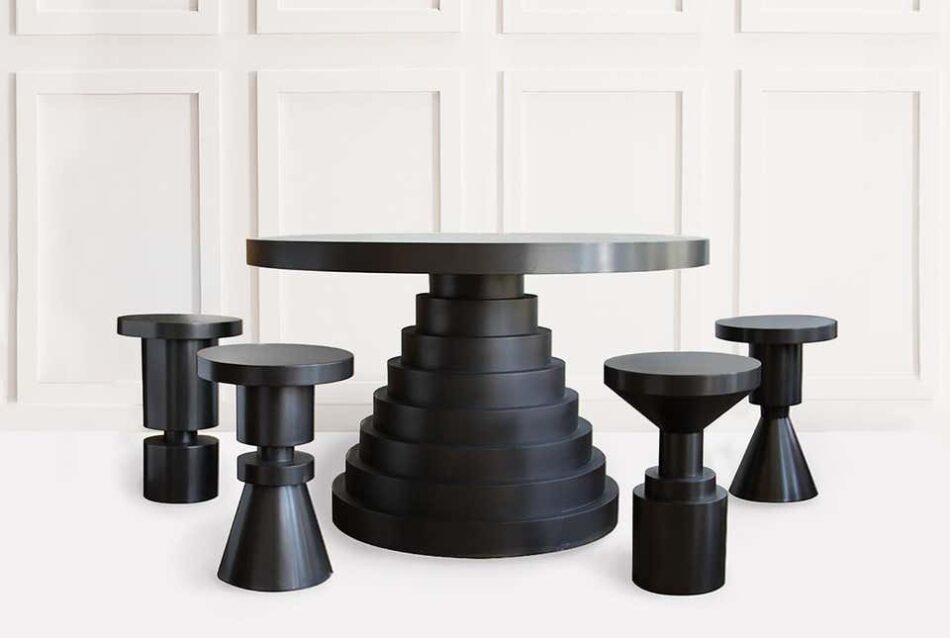 The elegance of Anna Karlin's sleek stools and glassware seems almost effortless. But honing her aesthetic took time and testing. "I can look back and see my language really developing," she says.
Today, the London-born, New York–based Karlin produces reliably beautiful designs characterized by a tension between the man-made and the natural, most famously embodied in her seating and tables shaped like streamlined chess pieces.
Karlin works with different mediums — glass, ceramic, metal and wood — yet her output remains aesthetically cohesive. "My work is driven by form, and then the materials choose themselves," she says.
"If a piece demands a material I haven't worked with before, I research and develop until I work out how to do it," Karlin continues. Starting with sketches or models in clay, she plays with an idea until she's nailed down the elements. "These pillars then become the crucial threads in the work," she explains.
---
Eva Menz, of Atelier001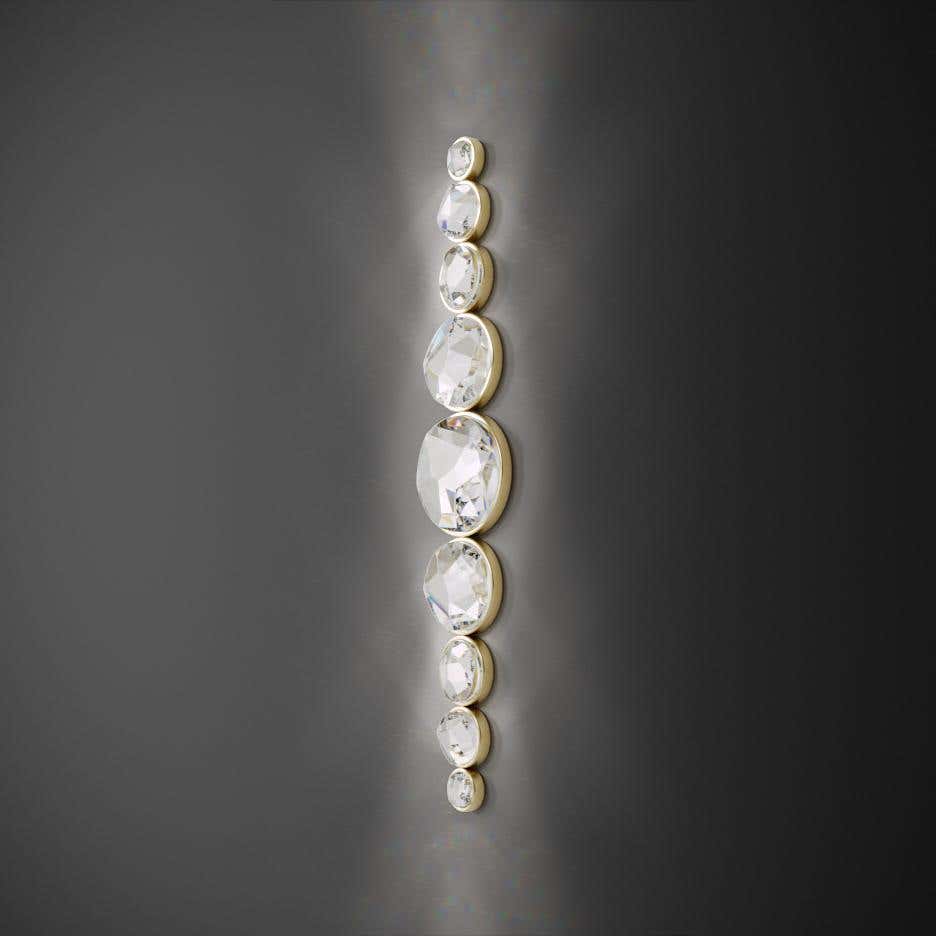 Eva Menz, the London-based designer behind Atelier001, crafts enchanting creations that lead charmed lives.
One of her sculptural lights currently resides in a royal palace, another on a luxury yacht. "I'm over the moon because ever since I launched the collection, I dreamed of where my lights were going to wind up," says the Munich-born Menz. "It's happened straight away that we're in that illustrious group of people whom I admire."
Menz began making chandeliers after graduating from the prestigious Central Saint Martins College in 2004. "It sort of happened out of defiance," she recalls. "I was given a small space and just wanted to make something fabulous." Her captivating lighting designs, handcrafted by ateliers across Western Europe, certainly fit the bill.
"Authenticity in the process is paramount," she says. "I really focus on the makers and how it's conceived."
Inspired by fine jewelry and glimmering gems, her Diamond collection required nearly a year of testing before the mechanics were properly hidden. "For me, the most important thing was to make something quite abstract work commercially," Menz says. "I guess it's a continuous journey, because our pieces are so well made."
---
Leah Ring, of Another Human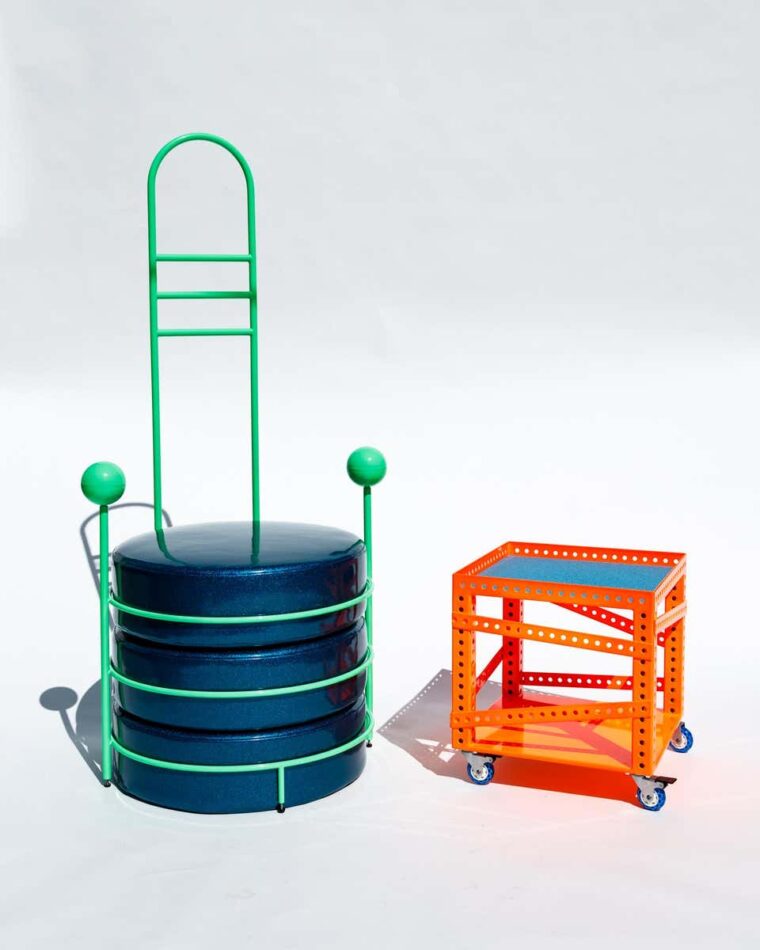 The first thing you notice when you step into Another Human's Los Angeles studio is the eclectic and colorful mix of furniture.
Founder Leah Ring had been quietly making furniture on her own for years. But by 2017, she felt it was time to share the bevy of prototypes she'd assembled in her Los Angeles workspace with the world.
"I love product design and the creative control I have over the process," says the former interior designer for Reath. "I'll always do interior design as well, as I think the practices inform one another. But product design allows me to be a little more free in my creative expression."
Ring's playful designs, which wink at Memphis Milano and the late-1960s Italian Radical design movement, are anything but ordinary.
"Everything starts with a sketch," she says, be it a see-through table filled with Tutti Frutti candy or a quilt that resembles a moving-truck blanket. "I tend to draw a bunch of versions of an idea to make sure I'm not missing something, but usually the finished product looks really close to my very first sketch."
From these sketches, she creates prototypes in her studio — "I like using foam core to make full-scale models or at least models of some design details" — after which she drafts more technical drawings, gathers samples and starts the conversation with her local craftsmen and fabricators.
---
Daniele Albright, of Videre Licet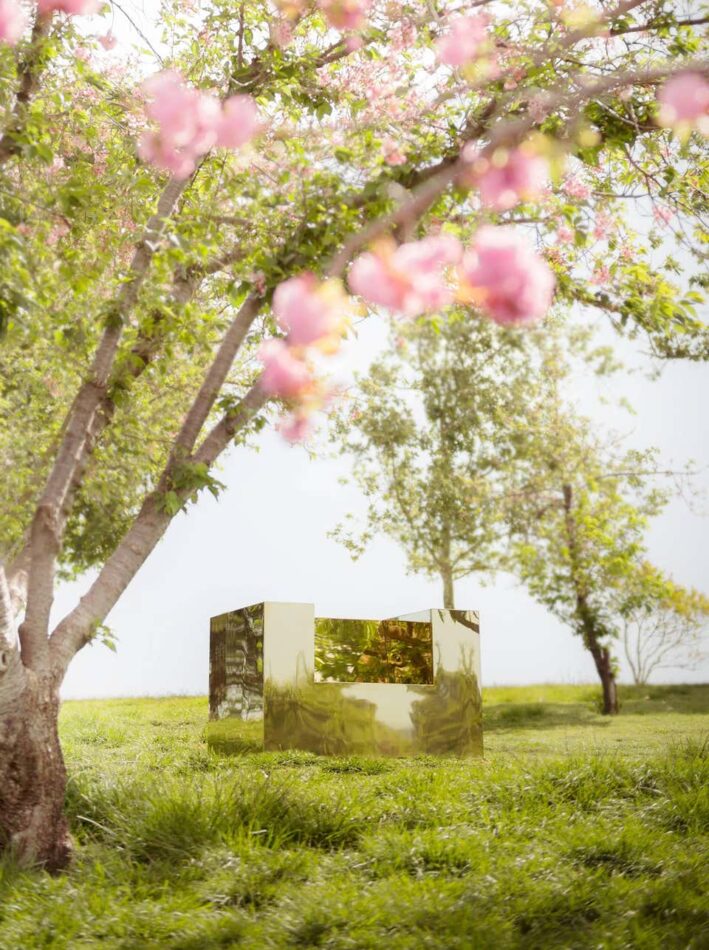 Daniele Albright embraces contradictions. "I love conceptualizing things in a digital space but making them in natural materials," says the Los Angeles designer behind Videre Licet.
"The digital space is my sketchpad; I very rarely use a pencil and paper," Albright explains. And she brings those ideas to (non-virtual) life, in wood, metal and glass — substances that reflect her "deep respect for ecology," she says, not to mention her love of tactility.
Judging from her root-like Smoked Rhizome table and gleaming Subtracted Cube armchair, she chose the right line of work. She's certainly never bored. "One day you're refining a design concept, another day you're outsourcing materials, then the next you may be doing hands-on prototyping," she says.
"Design is also a profession that connects you deeply to the world because anything can be a source of inspiration," Albright continues. "You're always looking at things closely — whether it's the mass of a concrete slab or the intricacy of how leaves form and grow."
---
Lara Bohinc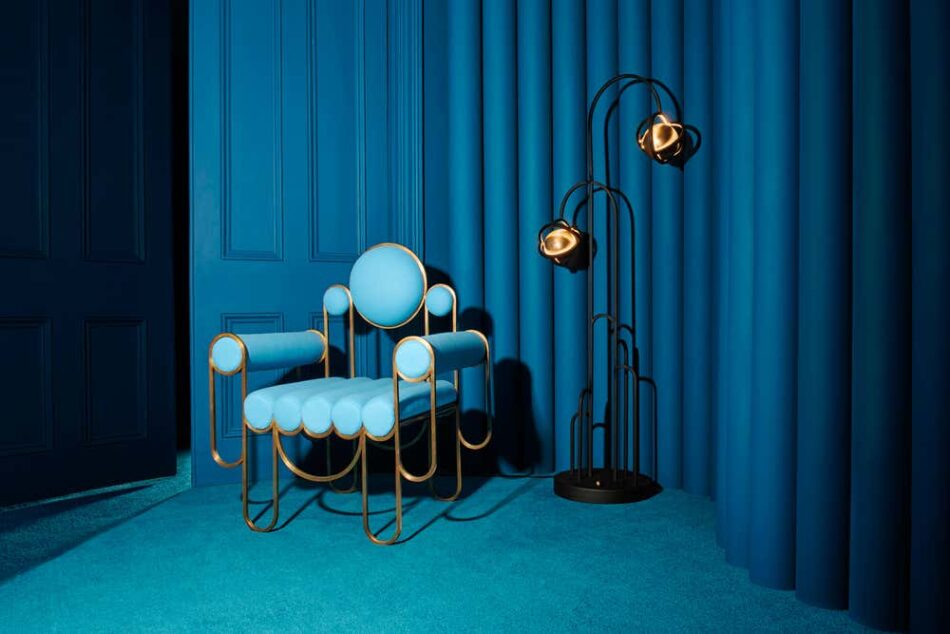 Whether she's creating jewelry, fashion accessories, ceramic objects or ethereal furniture, Lara Bohinc's talent is out of this world.
A former design consultant for Gucci and Cartier, the Slovenian-born, London-based Bohinc gives her pieces a celestial spin, as evidenced by her Orbit chairs and tables, Apollo dining chair and Planetaria mirror.
"I was always making things as a child," Bohinc tells us. So it was no surprise she wound up studying industrial design at the University of Ljubljana's Academy of Fine Arts and Design, moving on from there to London, to attend the Royal College of Art for jewelry design. Today, she collaborates with small artisan-led workshops, completing her metalwork in Portugal and Italy.
"Metal is my favorite material," she says. "It is so malleable and yet so hard and durable. It can last thousands of years, and yet you can always melt it down and shape it again, over and over. It is the ultimate sustainable material."