January 31, 2021Artist-designed rugs are nothing new. "In the sixteenth century and before, weavers all through the Arab world were seen as artists by the court, and they wove their names into their designs," says Jaime Odabachian, owner of the eponymous (though differently spelled) Odabashian, a custom handmade rug company that celebrates its 100th birthday this year. "Textiles have always been seen as art. They're just made in another medium."
Still, we don't tend to think of rugs as the output of individual designers or artisans the same way we do, say, a piece of pottery, instinctively turning it over to look for a mark. That may be changing, as rug companies large and small increasingly collaborate with renowned and emerging artists and designers to produce distinctive floor coverings that often blur the line between artistic disciplines.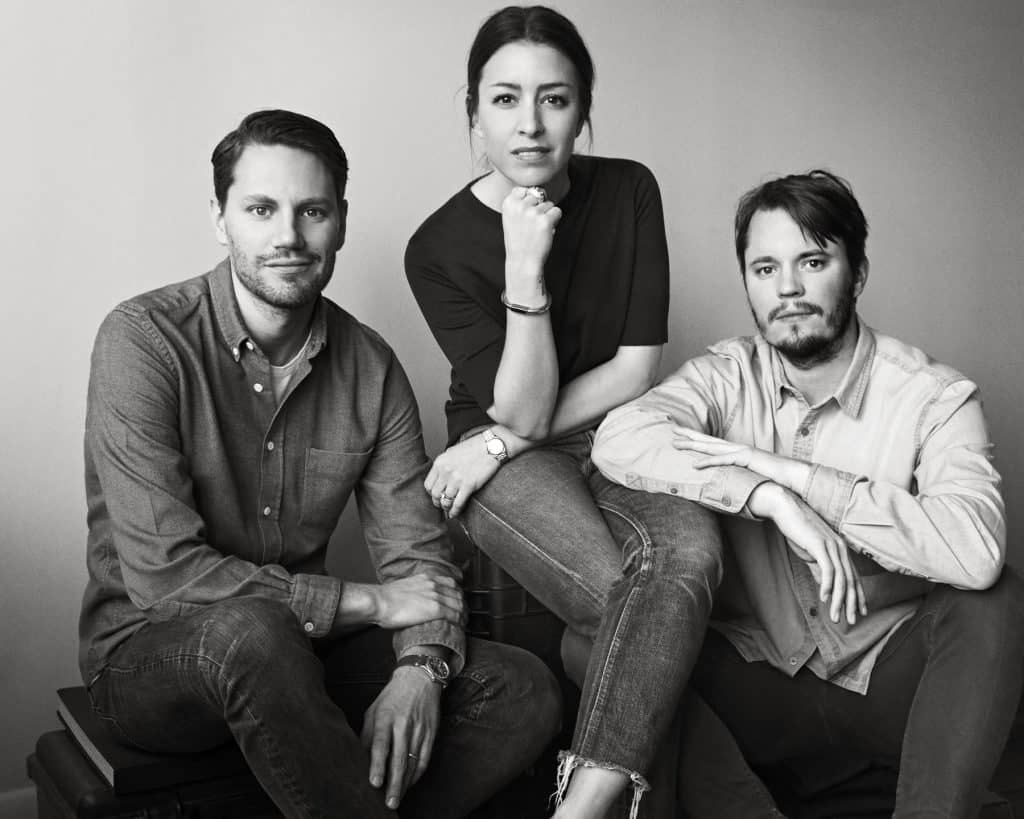 There's a world of such enterprises on the 1stDibs roster. In Scandinavia, where cold bare floors are most unwelcome and rugs have always had an elevated status, the Stockholm-based company Nordic Knots makes minimalist rugs that aim to capture the clarity of Nordic light and the colors of 19th-century Swedish architecture. The firm translates into hand-knotted wool pile rugs the abstract canvases of Danish artist Carsten Beck Nielsen, for example, as well as the work of well-known tattoo artist Erik Lööf, which is itself inspired by the body art of nomadic Nordic peoples.
"We call it 'art you can walk on,' " says interior designer Liza Laserow, who founded Nordic Knots in 2016 with her husband and brother-in-law. She is also a principal, with her mother, Karin, of Laserow Antiques, a longtime dealer in high-end Swedish pieces from the Renaissance through the mid-19th century.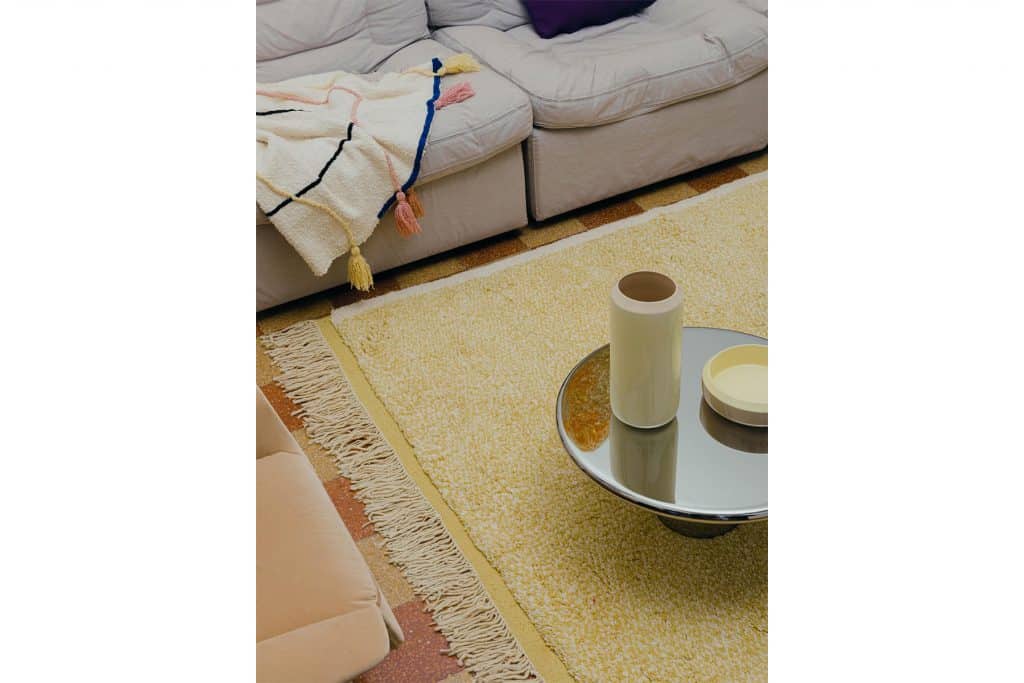 Eleven hundred miles southwest of Stockholm, Paris-based Trame pairs lauded multidisciplinary European designers like Julie Richoz, Maddalena Casadei and Maria Jeglinska with female Moroccan artisans. Together, they produce robustly colored and textured rugs with graphic modernist designs, all made using age-old hand-knotting techniques.
"Introducing contemporary designers to traditional women weavers gives both a fresh point of view," says Ismail Tazi, one of the young brand's cofounders, who was born in Fez, Morocco. Equally important, he adds, "the economic benefits reaped by local communities help conserve our cultural heritage."
At her Brooklyn workshop, Rhyme Studio, interior designer and entrepreneur Claire McGovern weaves Celtic history into her process. She combines fine Galway wool, spun in a 17th-century mill and dyed by hand, with the ancient motifs of her native Ireland to create magnificent rugs. Her Om series, for instance, is based on a 1,600-year-old Druidic alphabet, while Suaimhneas ("peace" or "tranquility" in Irish) is influenced by designs from the country's early monastic art.
Cultural crossbreeding veers toward the avant-garde in the offerings of Milanese studio cc-tapis, which commissions Nepalese weavers to render in soft Himalayan wool and other materials the imaginings of important artists like multitalented British designer Faye Toogood and Spanish architect Patricia Urquiola. Toogood's Doodles series of rugs employs some 40 individually hand-dyed colors to achieve subtle watercolor effects, while Urquiola's unique designs variously recall the shapes and colors of postmodern architecture, Slinky toys and natural rock.
The Rug Company, founded in the United Kingdom in 1997 and now a global brand with a major 1stDibs presence, has worked all along with noted fashion and interior designers like Vivienne Westwood, Paul Smith and Kelly Wearstler, helping revive the Nepalese weaving industry in the process. One standout among its many collections is the richly patterned group of silk rugs by the late fashion designer Alexander McQueen. More recently, the firm collaborated with artist Dale Chihuly to produce rugs and custom carpets that miraculously capture Chihuly's swirling translucent designs in an opaque product.
Artist-designed rugs thrived in the middle decades of the 20th century, thanks to pioneering (and wealthy) Paris-based entrepreneur and gallery owner Marie Cutolli, who worked on pieces with some of the giants of modernism.
She began commissioning artwork in the 1920s from Fernand Léger, Jean Lurcat, Louis Marcoussis and Pablo Picasso, with which she had pile rugs made in Algerian weaving workshops, says Cindy Kang, associate curator at Philadelphia's Barnes Foundation, who organized the museum's 2020 exhibition "Marie Cuttoli: The Modern Thread from Miró to Man Ray." (The show was sadly truncated by the coronavirus outbreak, but the catalogue is available on the museum's website.) In the 1930s, Kang continues, Cuttoli commissioned new art from Picasso, Joan Miró and Le Corbusier, which was translated into large, limited-edition tapestries woven in the historic workshops of Aubusson, France.
Cuttoli-commissioned rugs are rare. Among the few currently found on 1stDibs is a muted 1960s example by sculptor Jean Arp, on offer from Gustavo Olivieri, that previously belonged to fashion legend Geoffrey Beene.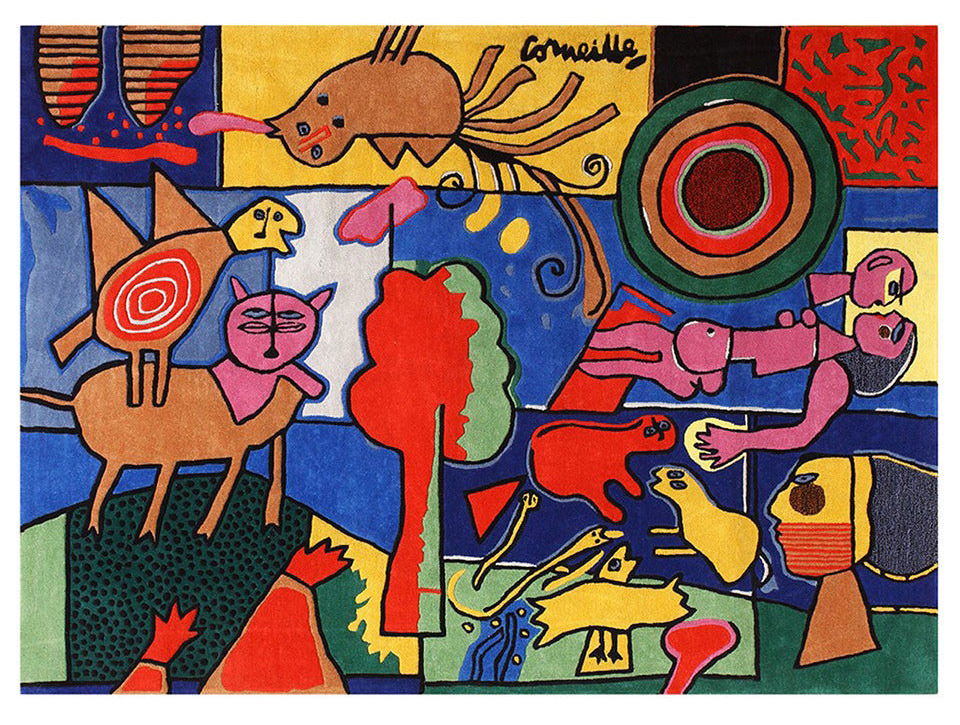 The production of artist-designed rugs continued in the postwar period, says Jason Nazmiyal, of New York–based Nazmiyal Collection, a floor-coverings source favored by such top interior designers as Thomas Jayne, Michael S. Smith and Victoria Hagan. Nazmiyal's extensive inventory includes rugs with striking designs by the avant-garde Dutch painter Corneille, the Abstract Expressionist Adolph Gottlieb and Pop artists Robert Indiana and Roy Lichtenstein, among others.
Most were made in France or India and are priced in the low five figures, making the acquisition of one a cost-effective alternative to purchasing a blue-chip painting for a large blank wall. When documentation for these rugs is lacking, as it often is, they're dated by expertise, says Nazmiyal: "We guesstimate the age by the knotting, the colors and how much it has oxidized through the years. Some of the mid-century designs are still being reproduced, some are not."
Perennially popular, Nazmiyal says, are rugs based on Andy Warhol's art, made under license in the 1950s and '60s by the Danish company Ege Axminster. So, too, are the subtly colored geometric flat-weaves of Märta Måås-Fjetterström, a Swedish textile genius of the early 20th century. Interior designers find her work to be particularly sympatico with mid-century modern furniture.
Late-20th-century collaborations between the luxury carpet maker Edward Fields and designers in various genres pop up on 1stDibs from time to time. Right now, there are two eye-catching examples from the early 1980s: an Op art–style purple-and-red chessboard by Danish furniture and interior designer Verner Panton and a rug, aptly named Kaleidoscope, that bears the signature of hallowed Italian fashion house Missoni.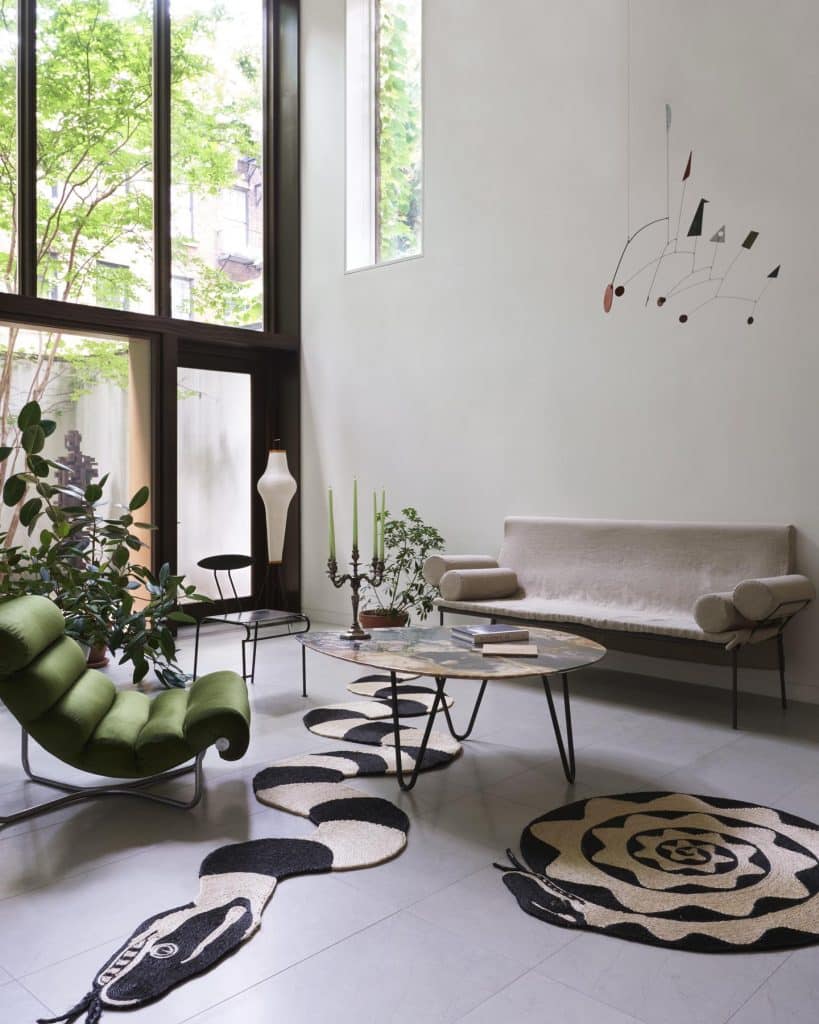 More recently, Schumacher, a 112-year-old textile company with a youthful attitude, and its sister brand Patterson Flynn Martin partnered with New York– and Los Angeles–based design wunderkinds Adam Charlap Hyman and Andre Herrero to produce a playful collection of alligator- and snake-shaped rugs woven in the Philippines of coiled abaca, a hemplike fiber. Schumacher/PFM also teamed with David Kaihoi, half of the envelope-pushing interior design firm Redd Kaihoi, on a series of hand-knotted wool rugs distinguished by their unusual Y shape and extravagantly long fringe.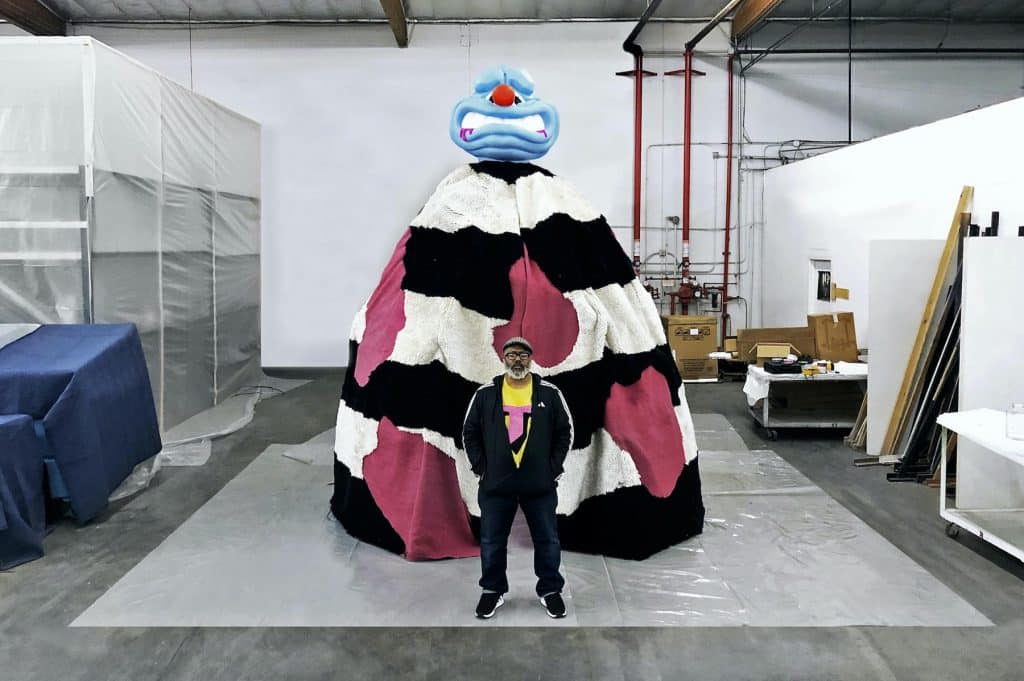 Odabashian has worked directly with independent designers, galleries and artists for three decades. Collaborations of particular note include those with Miami-based industrial designer Emmett Moore, which resulted in a dazzling group of rugs whose eye-popping patterns are derived using digital design processes, and with Joe Doucet, winner of the Smithsonian Cooper-Hewitt's National Design Award for Product Design in 2017.
Rug companies large and small are increasingly collaborating with renowned and emerging artists and designers to produce distinctive floor coverings that often blur the line between artistic disciplines.
The company's latest partnership is with Trenton Doyle Hancock. Odabashian first worked with the Texas-based artist when the firm fabricated a monumental sculpture for him as part of his 2019 solo project at Mass MoCA, Mind of the Mound. As a result, Odabachian says, "Trenton fell in love with the handwoven medium." Hancock has since gone on to express that love in a creation produced by Odabachian, Teenage Mound Pelt, a shaggy, target-shaped piece made of wool he designed that can be used on the floor or the wall.
It's no coincidence that many rug businesses have roots in the Middle East, where the fleece and hair of sheep, goats and camels have been used to weave tent panels and floor coverings since ancient times. Odabachian's ancestors were export agents, shipping rugs from the Middle East to Europe, before setting up a retail business in Mexico City in 1921. Nazmiyal came to the U.S. from Iran to study computer science but was drawn into the carpet business in the 1980s — "all by accident," he says — when he and a cousin spotted an appealing vacant storefront in Short Hills, New Jersey.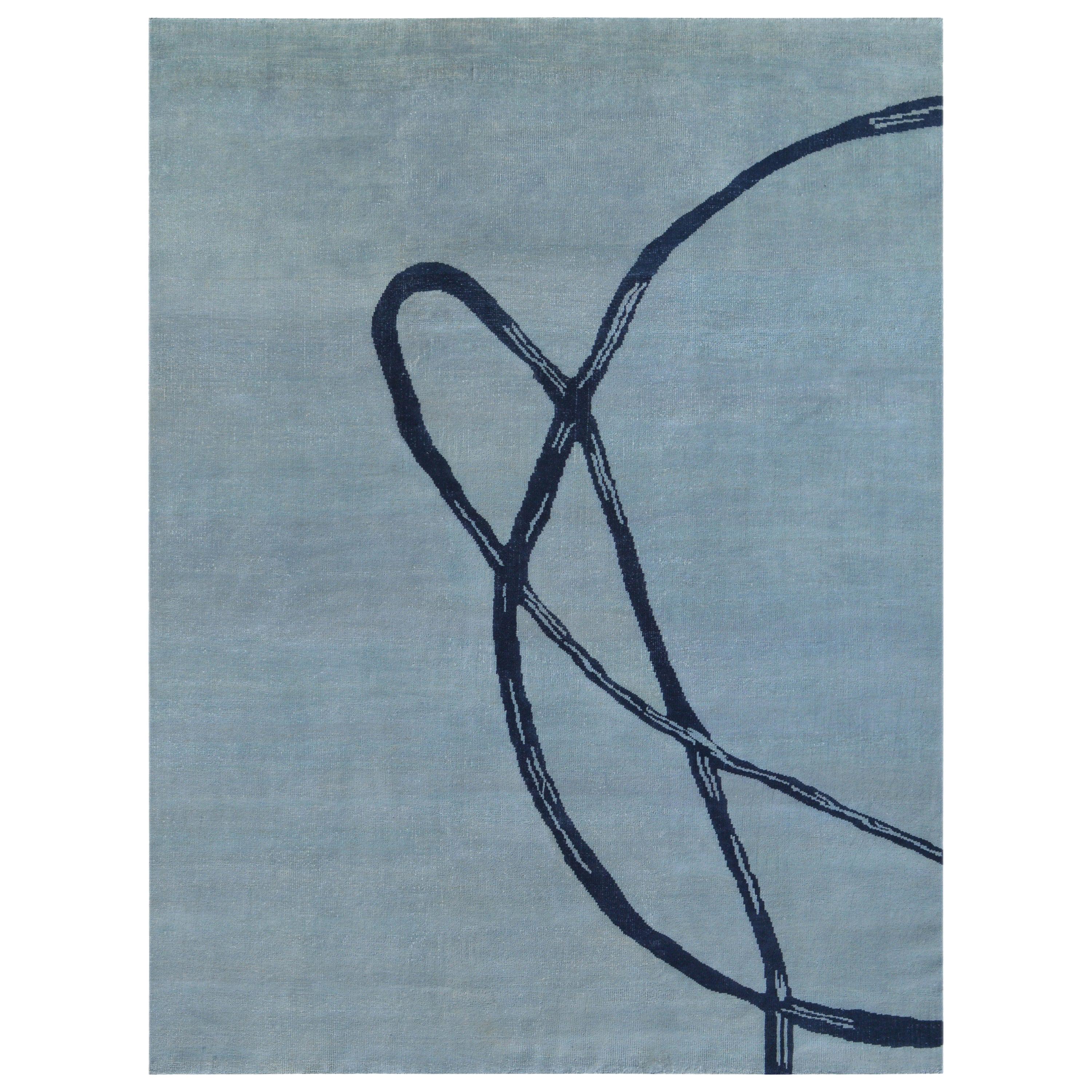 "It's genetic," says Halleh Hakimian, of the boutique brand Woven Concepts, explaining how she became involved in the rug business run by four generations of her family. She returned to the fold, along with her two sisters, after earning a degree in comparative religion and having a career in high-end retail. The three joined their father, Behrooz Hakimian, who is originally from Iran and has an engineering background. Her dad, Halleh says, "is a production guru in terms of developing textures and weaves."
Most Woven Concepts designs are created in-house, but the firm recently teamed up with Jaime Derringer, founder of the long-standing blog Design Milk, on its first collaborative effort with an outside designer. The resulting UnTitled collection, inspired by Japanese Shodo calligraphy, melds two hand-knotted colors of soft wool with a third, accent color, or "brushstroke," in natural silk.
The ancient craft of weaving and the ways of the modern world turn out to be perfect bedfellows when it comes to rug shopping. The internet has been a lifesaver for rug companies during the pandemic, as well as for customers. "People today search and research to educate themselves," Nazmiyal says. "Used to be, you would go to a rug store, and in four or five hours, you would see twenty rugs. Now, in four or five hours, you can search the world."