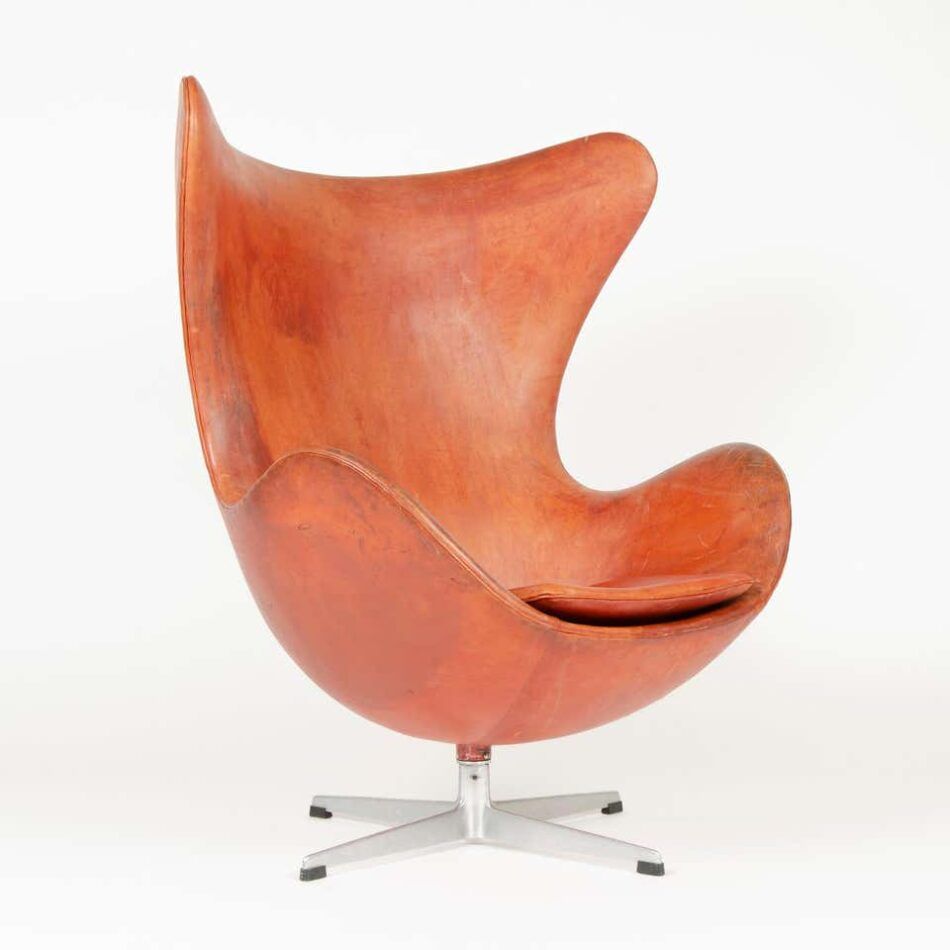 The Egg came first. Danish architect Arne Jacobsen designed the furniture for the SAS Royal Hotel before he finished designing the building itself. At 22 stories, it would be the first skyscraper in Copenhagen — and Jacobsen was going for a Gesamtkunstwerk, or total work of art. To this notoriously obsessive designer, each ashtray, door knob and salt shaker was important. But none of those items became as iconic as the Egg chair (1958).
Designed to look like a cracked egg, the chair was produced by Fritz Hansen using the then-new material polyurethane, which could be molded into a curvaceous, organic form.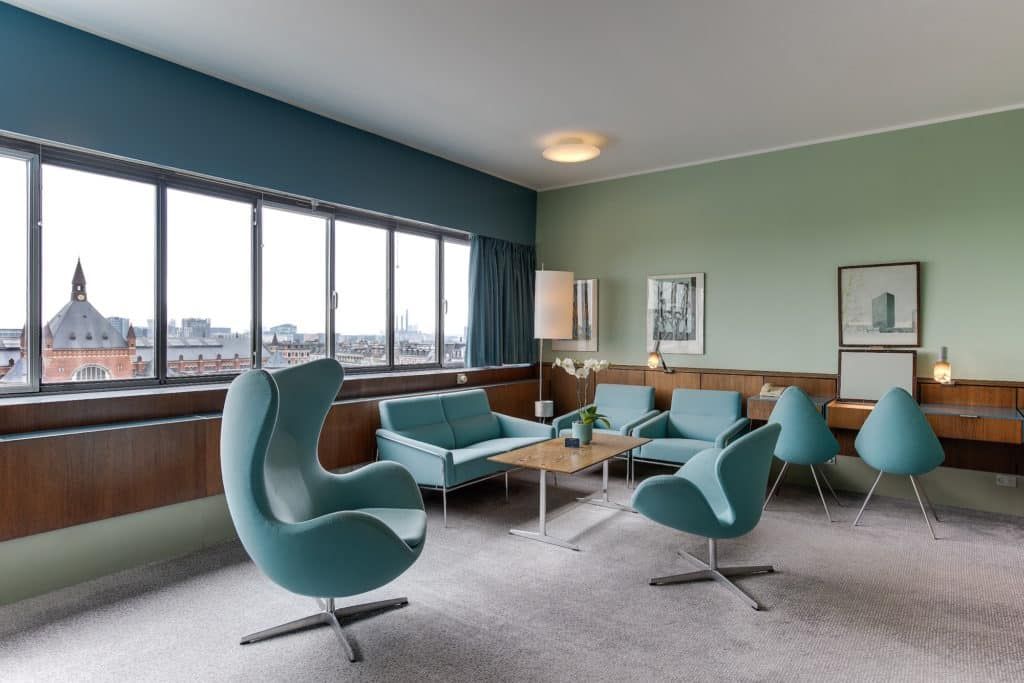 The shape "harks back to early wing chairs," says Emily Orr, assistant curator of modern and contemporary American design at the Cooper Hewitt, Smithsonian Design Museum. "In the mid-20th century, there was a desire to create chairs that were ergonomic and responded to the human body. Unlike overstuffed Victorian wing chairs, the Egg chair is sleek and modern, but it still provides comfort and a sense of privacy because of the way it wraps around the body."
The upholstered ovoid chair surprised critics, who identified Jacobsen's work with the austere geometric shapes that were popular at the time. In his total approach to design, however, its form made sense: He used curved shapes to set off the sharp precision of his buildings.
In addition, the 50 seafoam-blue Egg chairs that dotted the SAS Royal Hotel (along with another soon-to-be icon, the Swan chair) were designed to provide a feeling of refuge. This was particularly desirable given the hotel's alternate identity as a sort of terminal, with a special check-in area and desks for SAS airline passengers awaiting shuttles to the Copenhagen International Airport. "It's a very optimistic form," Orr says. "It spoke to a new mood of jet-set travel, to a sense that you were doing something exciting."
The Egg chair has been in continuous production by Fritz Hansen since its introduction. What's the secret? Comfort. In the years immediately following World War II, Eero Saarinen reintroduced the idea of ease to avant-garde design with his Womb chair (1948). He once said, "Today, more than ever, we need to relax." That's true of our present time as well. And, says Orr, "the same thing is going on with the Egg."
---
The Egg Chair in Film, or "Which Egg Is It?"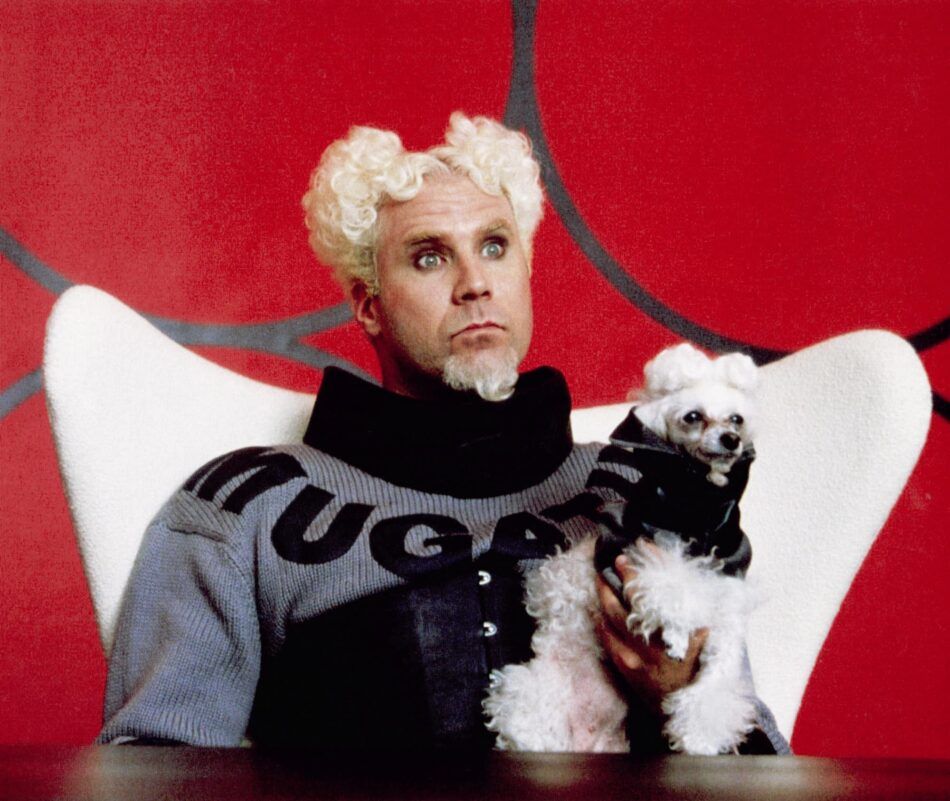 Decades after it entered the design pantheon, the Egg chair became a go-to for film and television set designers seeking to create a sense of modern sophistication and offbeat power. Both Agent Zed, in Men in Black (1997), and Mugatu, in Zoolander (2001), for example, used it as a desk chair.
Two Egg chairs also graced the highly stylized lobby of the Mode magazine headquarters, where the action took place in Ugly Betty (2006). And in the inaugural season of the British reality-game show Big Brother (2000), the confessional room held a purple version.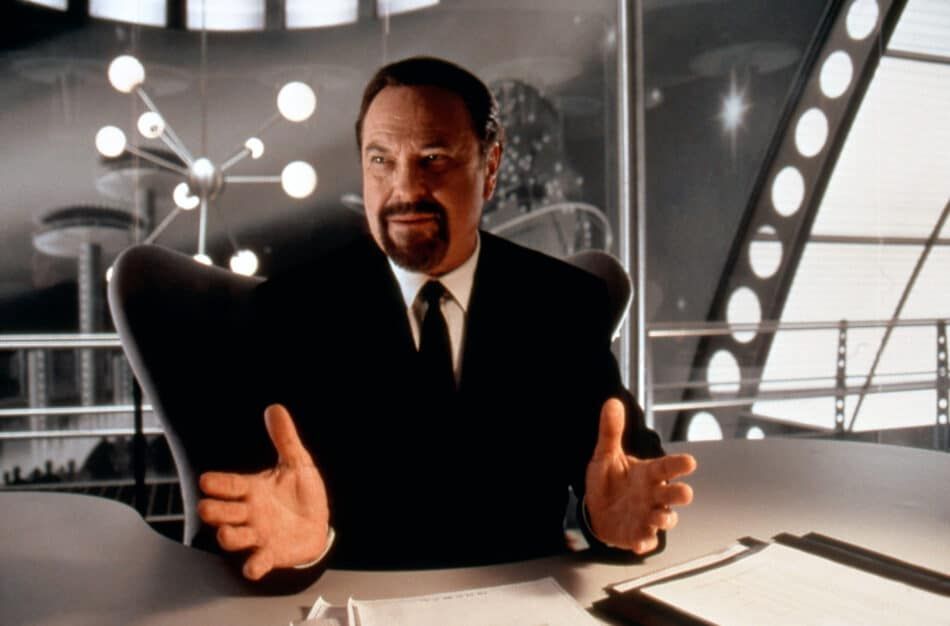 There is another Egg out there, too. The Ovalia Egg (1968) by Henrik Thor-Larsen is more literal, a cartoon execution of a Pop idea. Interestingly, a very specific power dynamic exists between the Ovalia and Jacobsen's Egg when they're used together — as they are in both Zoolander and Men in Black.
Whereas the big bosses sit in the Jacobsen chairs, Derek Zoolander gets trapped in Henrik Thor-Larsen's Ovalia chair and MIB applicants are tested in one. The difference is one of subtle versus silly, representing an acknowledgement that it can be hard to be taken seriously when you appear as the human version of a baby chick breaking out into the world.