November 1, 2022Sparkle scrolling for antique and estate jewelry on Instagram may be the norm now, but before a pack of dealers popped up on that platform a decade or so ago, Beth Bernstein was quietly cultivating her love of antique jewelry the old-fashioned way: at flea markets, shops and shows. The New York–based jewelry journalist and historian says Instagram has sparked a massive demand for product, with legions of bijouterie enthusiasts shopping online for everything from 18th-century diamond girandole earrings to dainty Victorian charms and important signed pieces by Schlumberger and Boucheron.
But it wasn't just the compelling possibilities served up by Instagram — and online destinations like 1stDibs — that caused the clamor for timeless treasures. There was also something in the ether, something that lingers still today. "It was a time when individualism and personal style really took off in fine jewelry," says Bernstein. "And what better way to individualize than with rare, original and one-of-kind pieces of the past?"
She points to another attraction: When you buy an antique or vintage jewel, "there is a story behind each piece — they have character, personality, and you become the next owner of something that was well loved or given with significance, whether it be in friendship or romantic love."
Bernstein is particularly fond of Georgian jewelry and that of the early Victorian period. Both eras are amply explored in her latest book, A Modern Guide to Antique Jewellery (she is also the author of 2017's If These Jewels Could Talk), which examines in detail the defining jewels of the decades from the 1700s up to 1925 while providing practical shopping and research tips to help readers enjoy the thrill of hunt. In addition, Bernstein offers plenty of ideas for wearing antique finds mixed in with contemporary pieces or styling them in a way that makes them look fresh — and exceptionally chic.
"I am a big fan of brooches," she says, "and wear smaller ones in a theme on a cashmere cardigan worn backwards, as they did in the nineteen fifties, placing the brooches around the crew neckline like a necklace."
For young collectors diving in for the first time, Bernstein has some words of advice. The foundation of your collection should be a few carefully chosen wardrobe essentials. including, she says, "an Art Deco line bracelet, an intaglio signet ring, a Victorian locket and a Georgian or Victorian rivière necklace, in real gemstones or paste."
But snatch these jewels up while you can. "There isn't an unending supply," Bernstein points out, recommending that you "find out everything you can about the piece you want to buy from the person selling. Ask them to note any hallmarks, defects, gold karatage and whether everything is authentic to the piece or added later, perhaps as part of a repair. This way you know exactly what you have."
As for her personal wish list, she has plenty of items on her radar, to add to her collection or, possibly, to include in a follow-up to her book that will focus on jewelry from the Art Deco era through mid-century and beyond. Naturally, 1stDibs was a great place for her to start her search, and she shares 10 exceptional finds below.
---
Victorian Snake Bangle Bracelet, ca. 1880
"Dana Keyamoura, of Keyamour, deals in all periods, but I am a big fan of her Victorian jewelry choices and highlight some of them in my book. Her snake jewelry, which was so popular in this period due to Queen Victoria's entwined serpent engagement ring from Prince Albert, is always exquisite. This particular bracelet, with its pavé turquoise and floral old-mine-cut diamond head, has everything going for it as a prime example of snake jewelry. Like the emotion it symbolizes — enduring love — you will find that your passion for this piece is everlasting."
---
Art Deco Diamond and Onyx Earrings, 1920s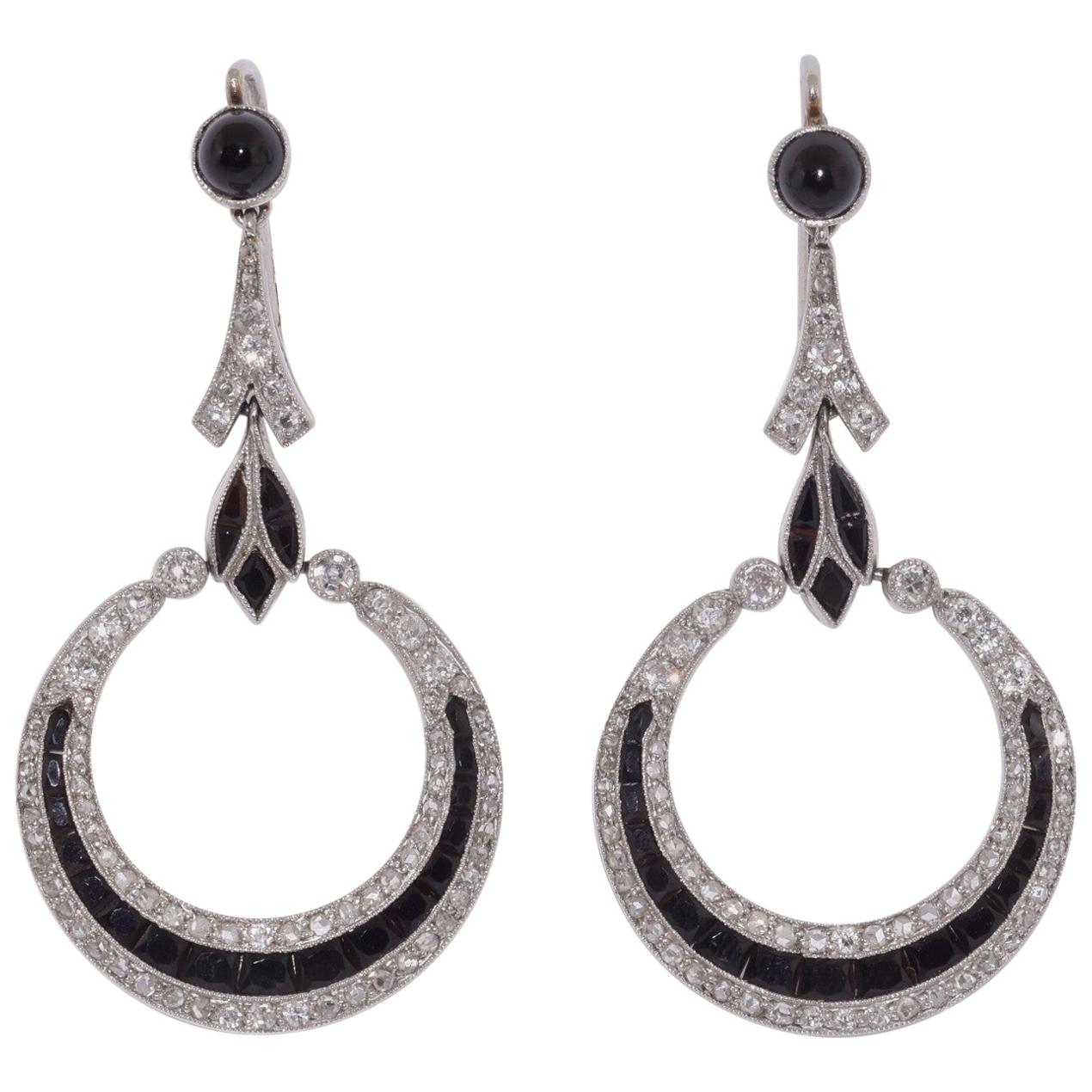 "These earrings are representative of the streamlined creativity of the Art Deco era. They are the nineteen-twenties version of hoop earrings but with details that are distinctive of the period, including the onyx cut perfectly to fit into the center of the diamond rows and a mix of round, rose-cut and single-cut diamonds to achieve a dimensional look."
---
Van Cleef & Arpels Turquoise and Diamond Necklace, ca. 1955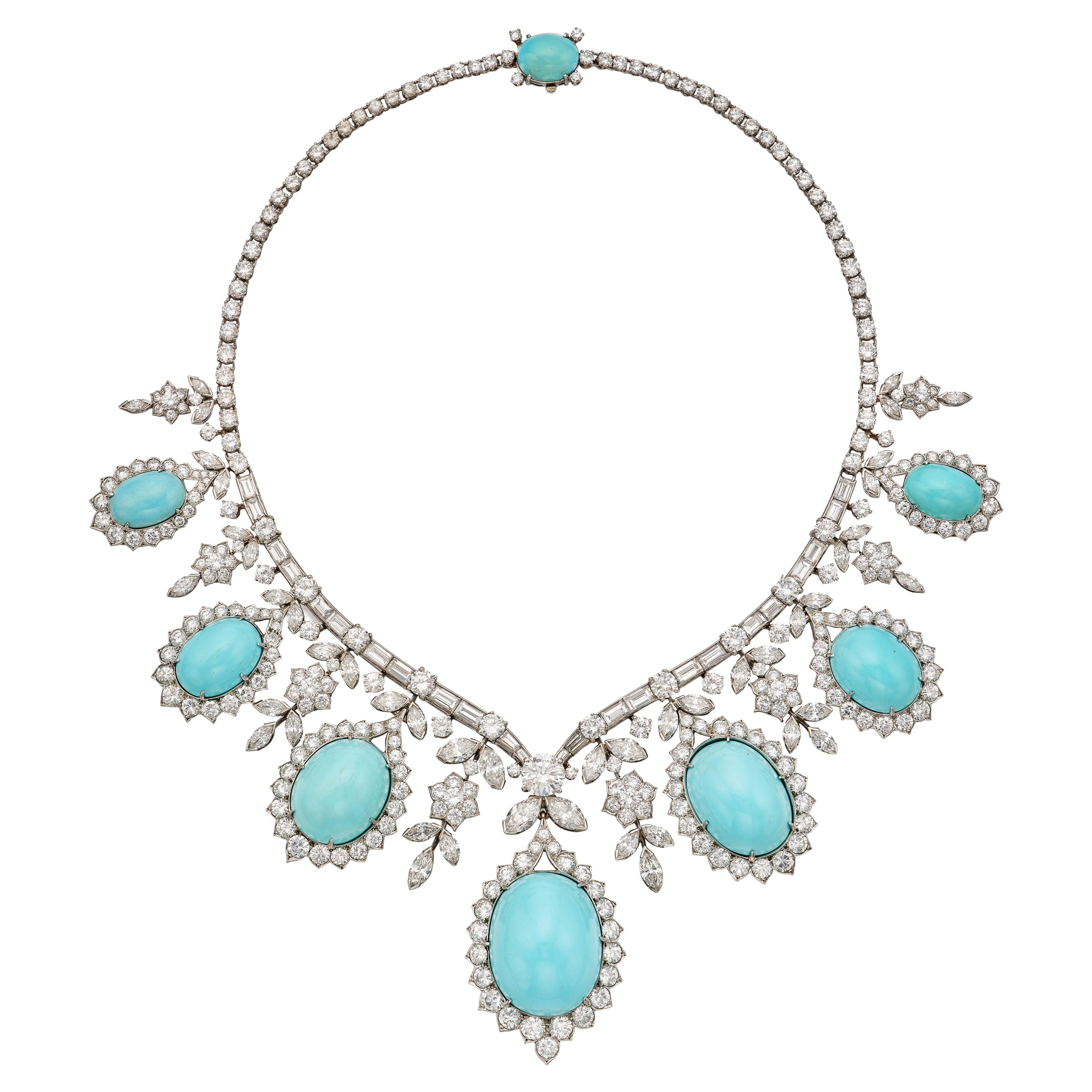 "The nineteen fifties were a time of cocktail parties, supper clubs and dressing up, and this vintage necklace marks the return of statement jewelry after the war years. During this period, Van Cleef & Arpels created bold pieces that nodded to the Hollywood glamour of the thirties with a renewed exuberance. In fact, this particular necklace recalls the VC&A jewelry that actress Merle Oberon wore in the film version of Arthur Hailey's Hotel. Turquoise artfully mixed with diamonds is a 'comeback' here — the last time we saw this particular stone mix was in the Victorian era."
---
French Chandelier Earrings, ca. 1850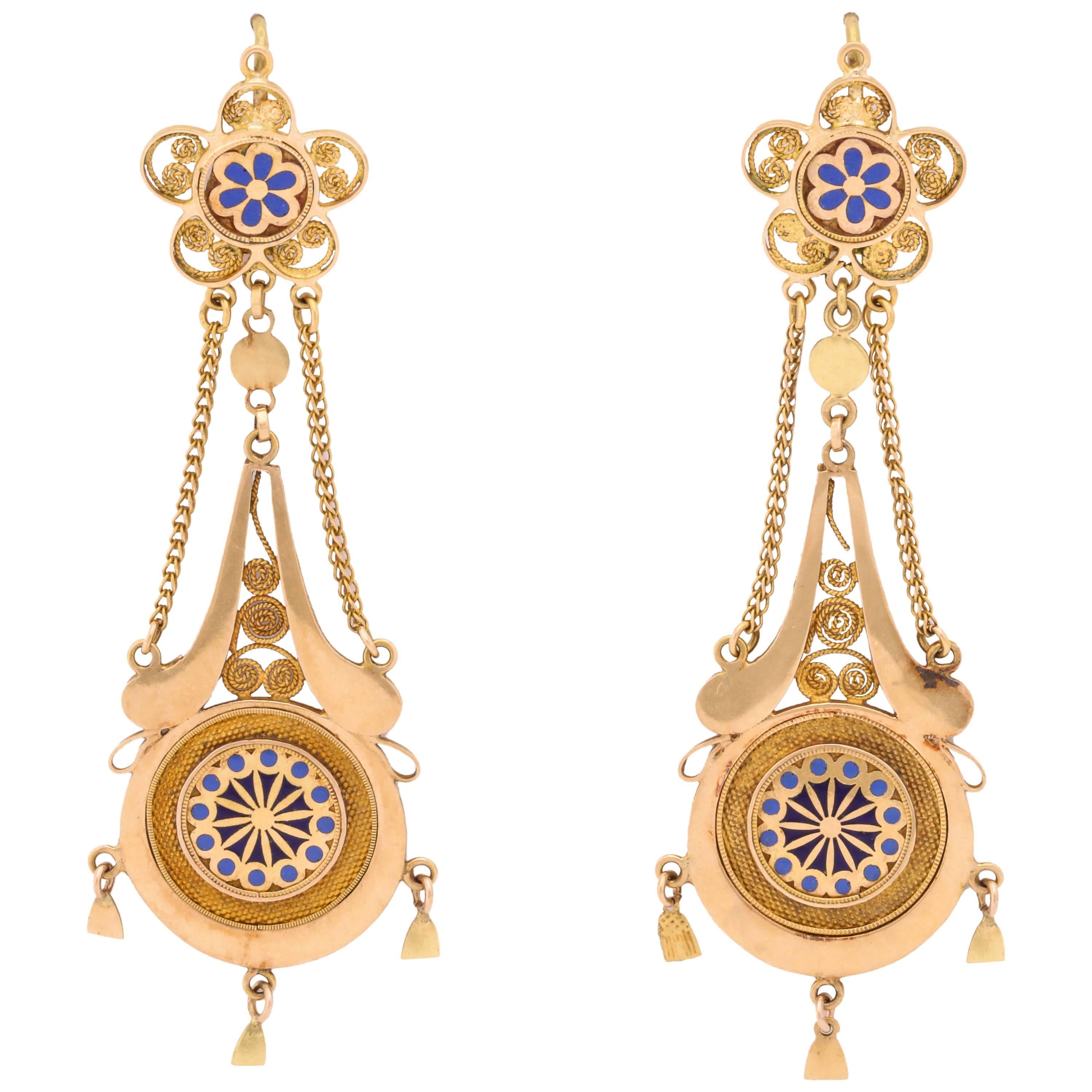 "Enameling has become one of the most popular details in contemporary jewelry, and it looks very cool highlighting, or contrasting with, colored stones. But the enameling from the nineteenth and early twentieth centuries is incomparable. These circa 1800 eighteen-karat-gold French Napoleonic era earrings, with their enamel floral design and cannetille work, are masterful in that they have length but are light as a feather in the ear."
---
Aldo Cipullo for David Webb Gold and Lapis Lazuli Bracelet, 1970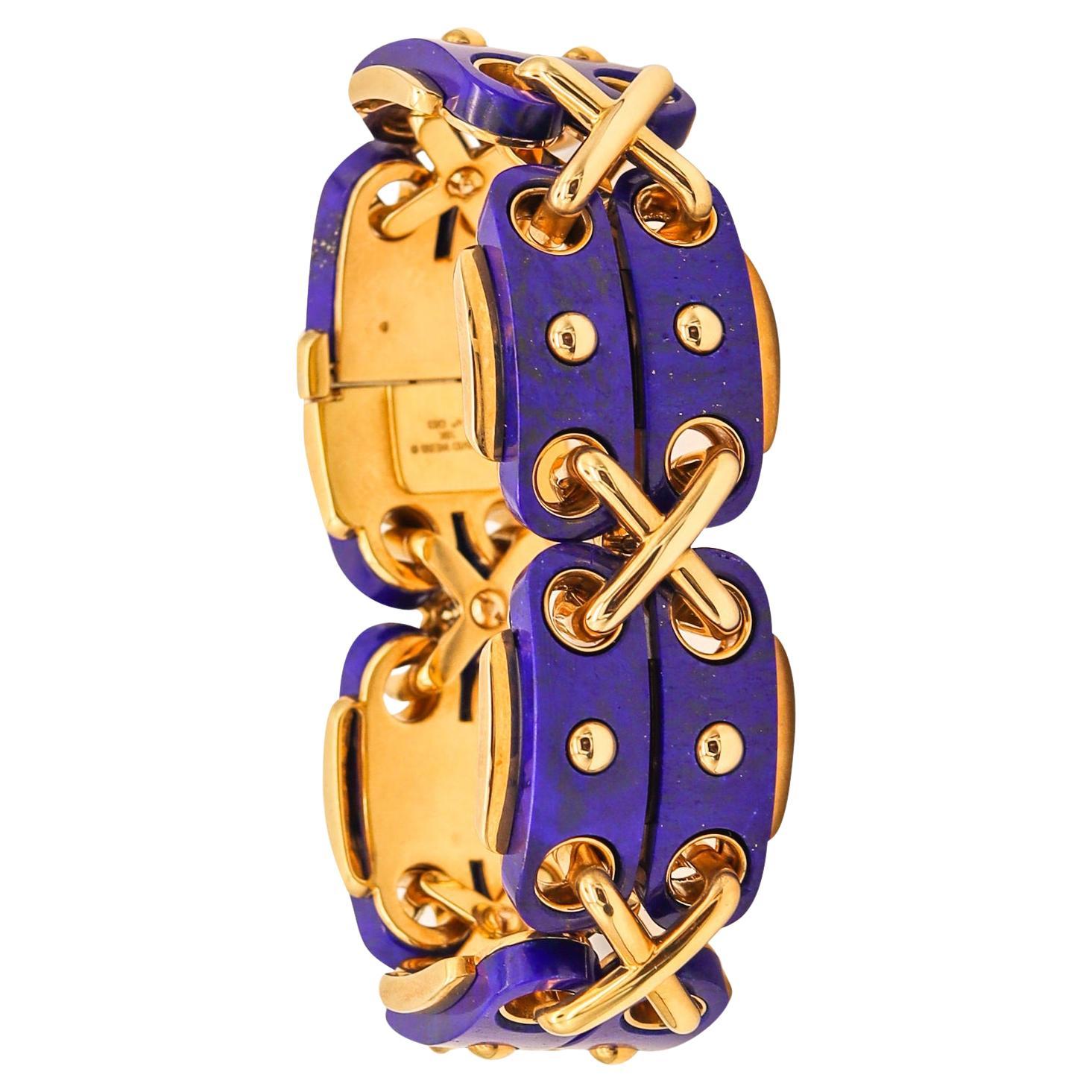 "This highly unique vintage bracelet was created by Aldo Cipullo, who first worked for David Webb and then went on to design for Cartier, creating two world-renowned styles that are still popular today: the Love and the Juste Un Clou bracelets. This particular bracelet highlights Cipullo's use of geometric details along with Webb's affinity for stones that were custom-cut for each piece of jewelry."
---
French Art Nouveau Juliet Pendant, ca. 1900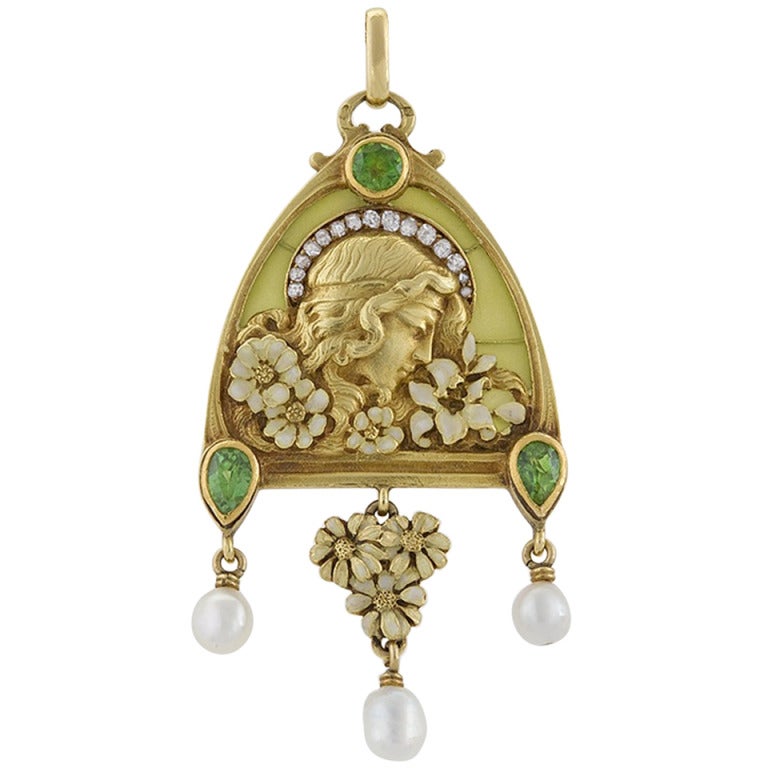 "This pendant is the epitome of a storied circa 1900 Art Nouveau piece, and it appears in my book. Ben Macklowe, of Macklowe Gallery, once explained it to me, and I was mesmerized: 'The image depicts Juliet at the moment when Romeo is in the Montagues' garden and catches sight of her on her balcony. She is illuminated by the dawn light, represented in the jewel by the sparkling diamonds framing her head and the panes of plique-à-jour enamel behind her. In part thanks to his captivating and complex woman heroes like Juliet, Shakespeare 'went global' in the nineteenth century, inspiring artists not only in drama but also in painting, printmaking, fiction, music and jewelry.'"
---
Suzanne Belperron Bourrelets Ring, 1950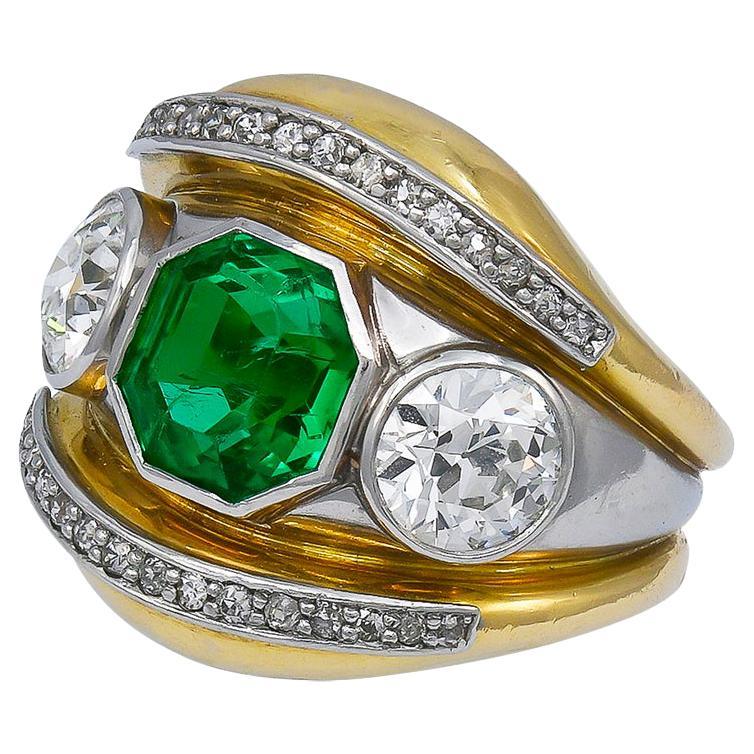 "Suzanne Belperron's chic, chunky take on a three-stone ring, from later in her career (the nineteen fifties) is gutsy and bold, revealing a daring mix of metals, gemstones and shapes. Her style was consistently modern for the times in which she designed and often combined materials that were unconventional for fine jewelry."
---
Archaeological Revival Gold Necklace, ca. 1870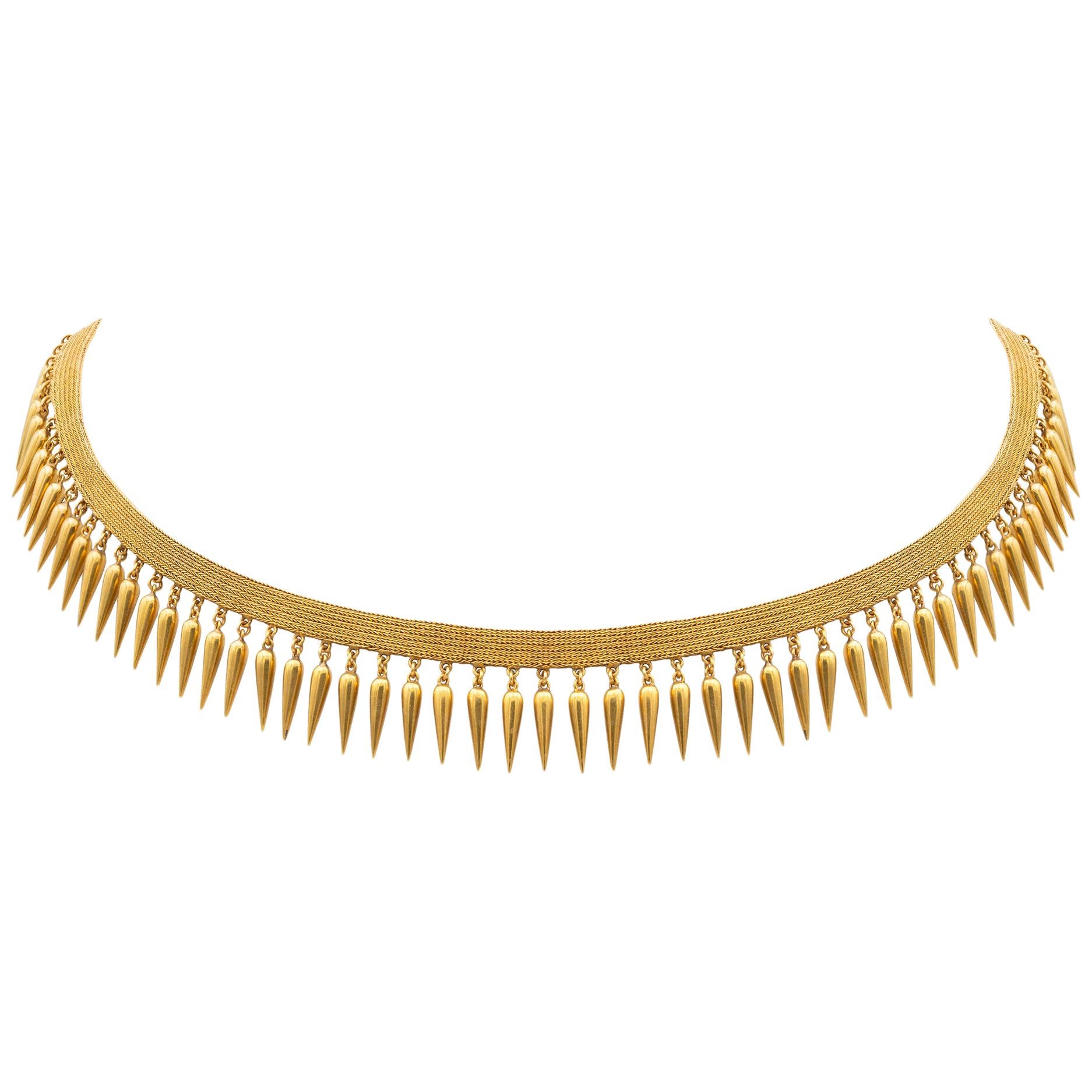 "Bentley & Skinner is another company I interviewed for my book, and this nineteenth-century French Etruscan revival piece from its collection is a lovely example from the Grand Period of the Victorian era. Made of eighteen-karat gold, with multiple cone shapes that drop from a mesh choker-length necklace, it might be circa 1870, but it looks as modern today as when it was designed.
---
Cartier Gold and Diamond Bracelet, 1980–90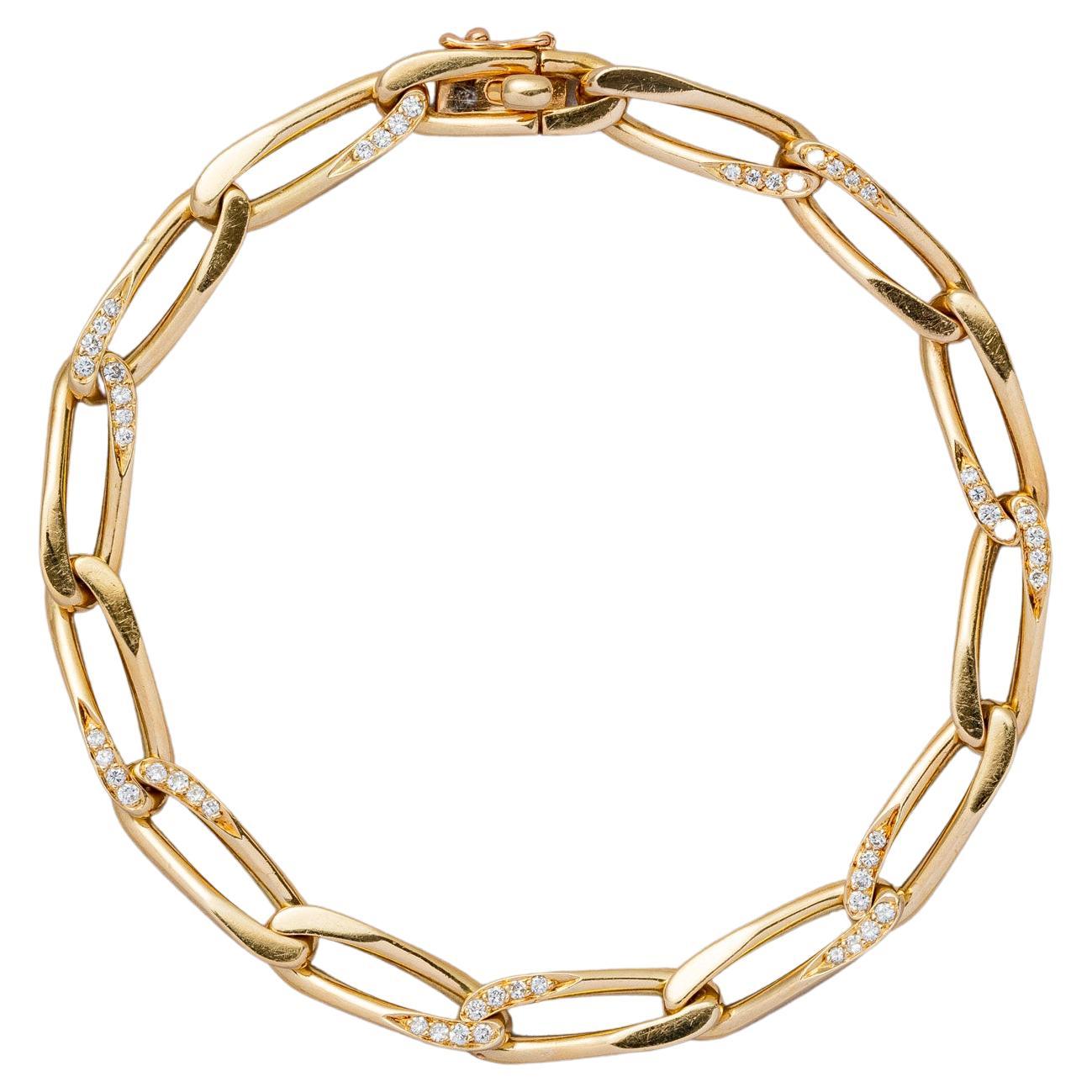 "If you are looking for jewelry you can wear every day, look no further than this Cartier diamond and eighteen-karat-gold elongated curb link bracelet. While I do prefer earlier periods — say, up until Art Deco — I also love mixing authentic antique pieces with vintage styles that are everyday wearable."
---
Double Fetter and Love-Knot Link Chain, ca. 1900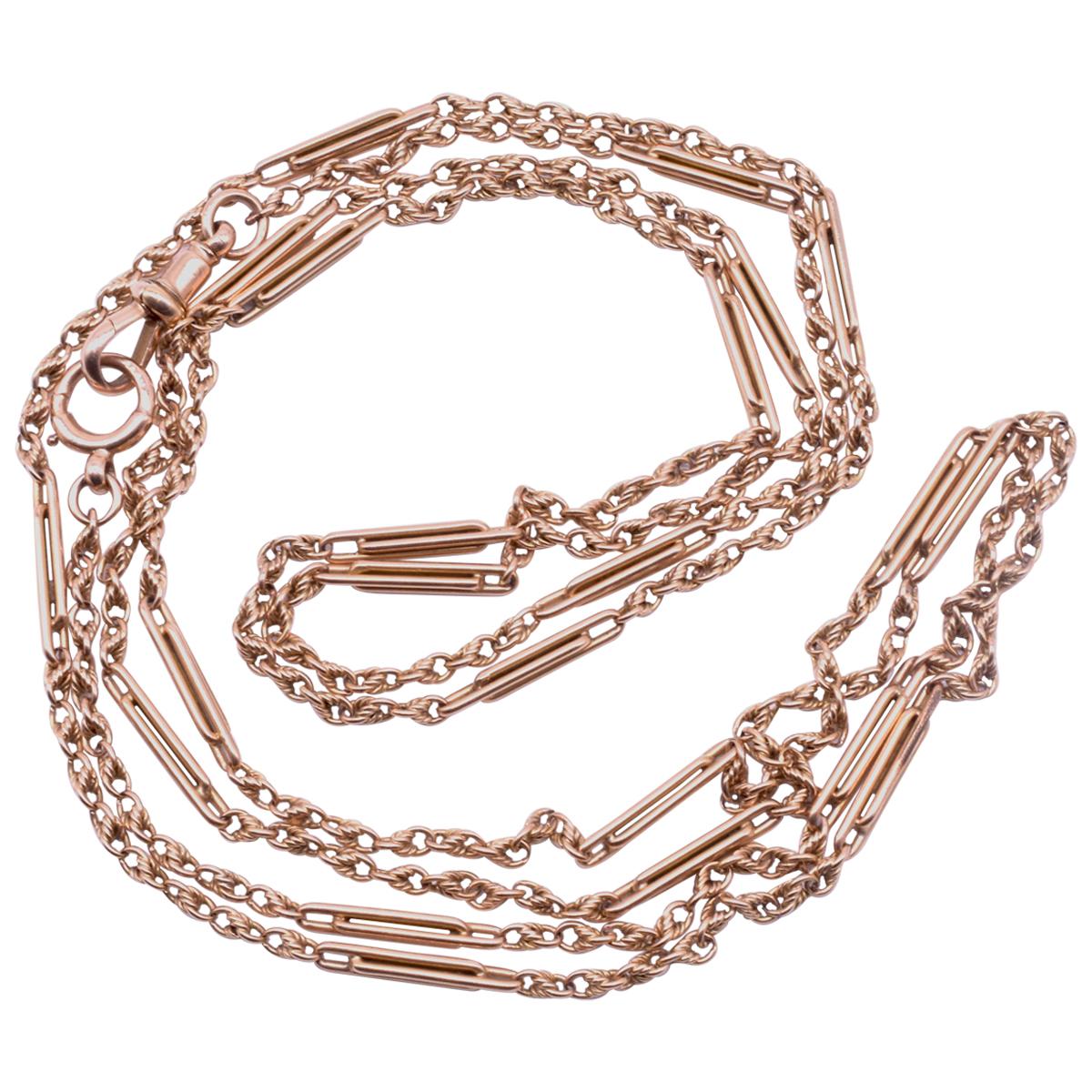 "There is nothing like a good ultra-long chain to wear multiple ways. At fifty-one inches, this Victorian guard chain can be worn wrapped around the neck with a single pendant, worn full length with a larger locket or doubled with different charms hanging from the dog clip and the spring clasp. The infinity knots in between the links symbolize continuous love — a bonus."