In contrast to French interior design — where urban domiciles in large part conform to a highly codified archetype — a collective, agreed-upon notion of Italian interior design is up for grabs. Is it reflective of the sleek, clean-lined Milan appartamenti? Or the rustic, terra cotta-colored villas of the Tuscan countryside? Or perhaps an elegant, historical Florentine home? The best answer, of course, is all of the above. Italian design — like the country's history — is marked by a regionalism that breeds eclecticism, diversity and an artistic sentiment that favors experimentation. This week, as we celebrate makers of Italian design, we paused to take an off-the-moment survey of some of the country's most beautiful rooms. Scroll down to get some Italian inspiration, region by region.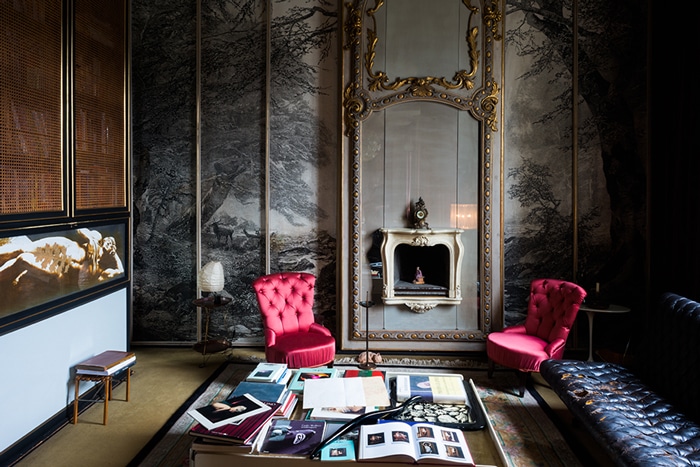 Opulent finishings in the living room of the late furniture designer Carlo Mollino's home in Turin contrast with a more casual, distressed approach to objets and upholsteries.
---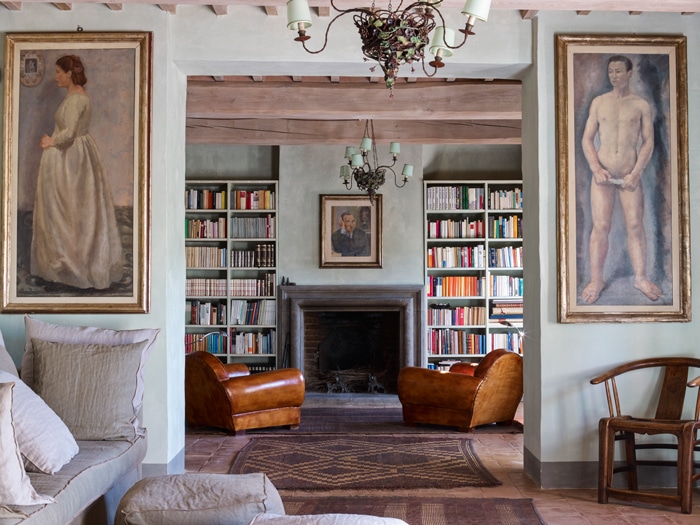 Interior designer Paola Navone used both modern and rustic elements in her restoration of a former Armani exec's centuries-old Tuscan villa.
Photo by Jean-Pierre Gabriel.
---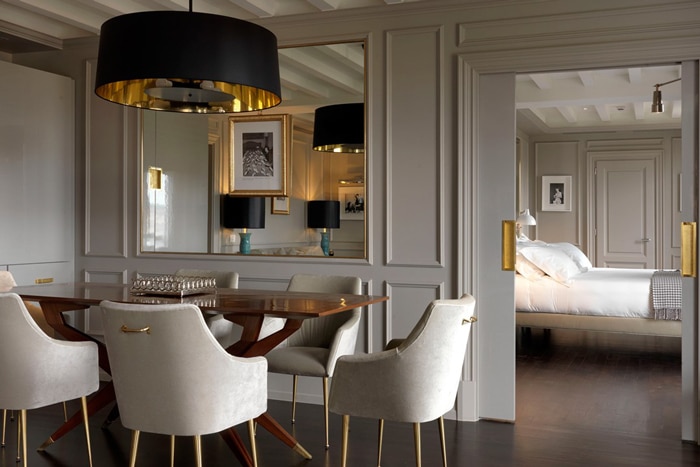 Designer Michele Bönan has completed work for the Ferragamo family on more than 10 of their hotel properties; pictured above is the penthouse of the Portrait Firenze in Florence.
---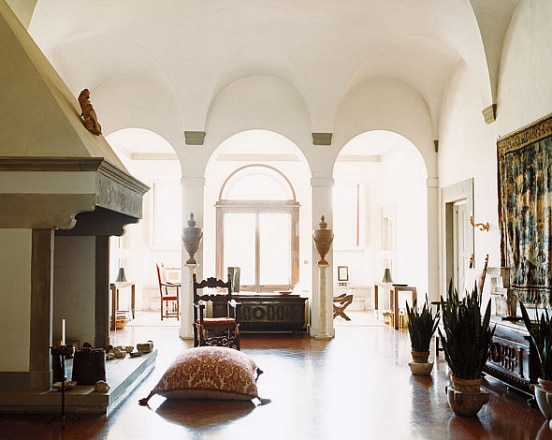 The grand entry hall of Granaiolo, the Renaissance-era country estate in Castelfiorentino that the Pucci family has owned and occupied since the 13th-century.
Photo by Stewart Shining via W.
---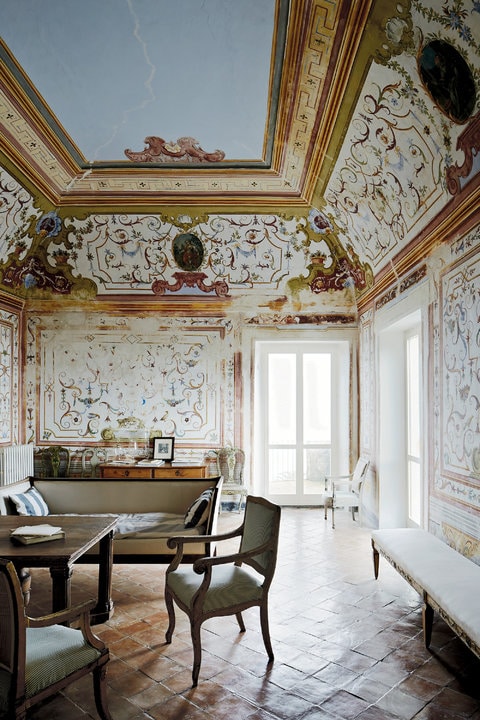 The painter Cy Twombly completed much of his later work within the frescoed walls of his companion Nicola Del Roscio's Gaeta villa. Parts of the southern Italy property date back to 1000 A.D.
Photo by Simon Watts for T Magazine.
---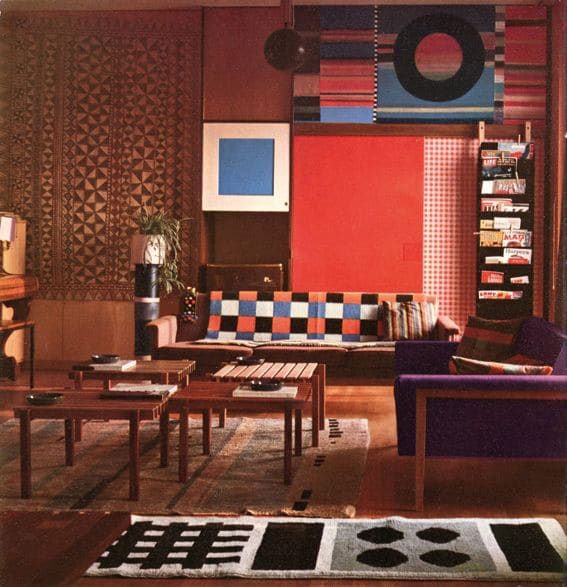 A 1959 image of Ettore Sottsass' Milan apartment. The home's bright colors and emphasis on geometry reflect the aesthetic that Sottsass would popularize in the 1980s under the moniker of Memphis Design.
---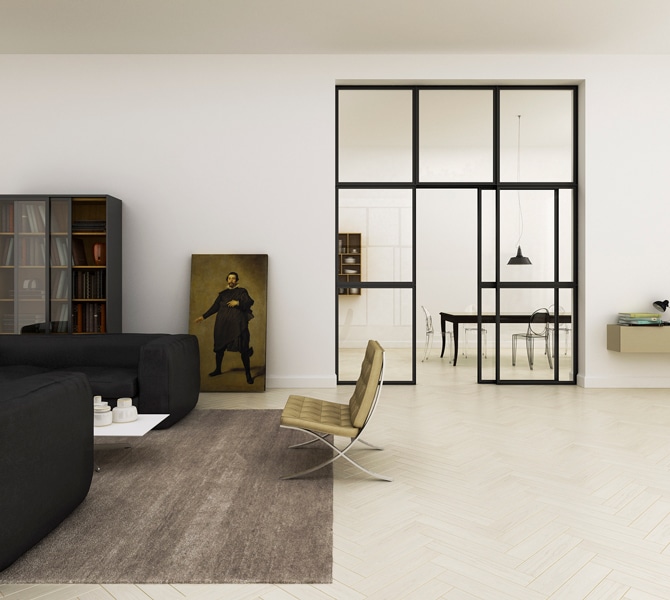 This neutral, understated Florentine apartment comes courtesy of Italian interior designer Filippo Carandini.
---
In this 1920s Milan apartment, a saffron-hued chair by 21st-century designer William Sawaya takes center stage.
Image by Armando Bertacchi.
---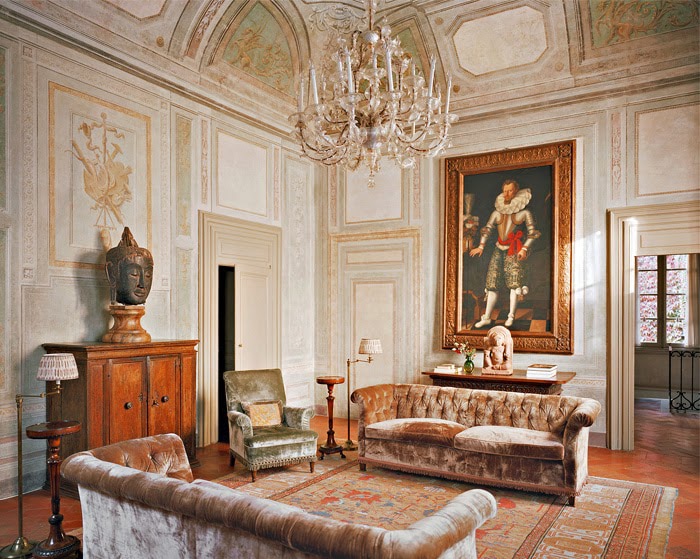 Acclaimed design firm Studio Peregalli placed an eclectic mix of items — including sable-color Chesterfield sofas and an antique Persian rug — within the trompe l'oeil stucco walls of this Brescia palazzo.
Image by Vincent Leroux for AD France.
---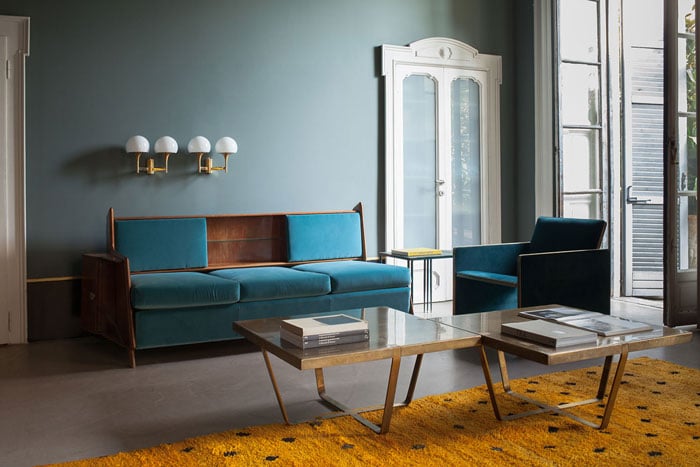 In Milan, design duo Dimore Studio used an unexpected palette — goldenrod plus turquoise — to exquisite, moody effect.
---
Barnaba Fornasetti — the son of legendary 20th-century designer Piero Fornasetti — has filled his 19th-century Milan villa with iconic pieces from the Fornasetti archives.
---
Architect and designer Achille Salvagni — whose bespoke furniture pieces are available on 1stdibs — lives in a neoclassical 1898 building in Rome. In regards to eclectic design sensibility, Salvagni says: ""I don't think things necessarily have to match in terms of style and era. If a piece is beautifully proportioned, it automatically looks good with another object of beauty."
---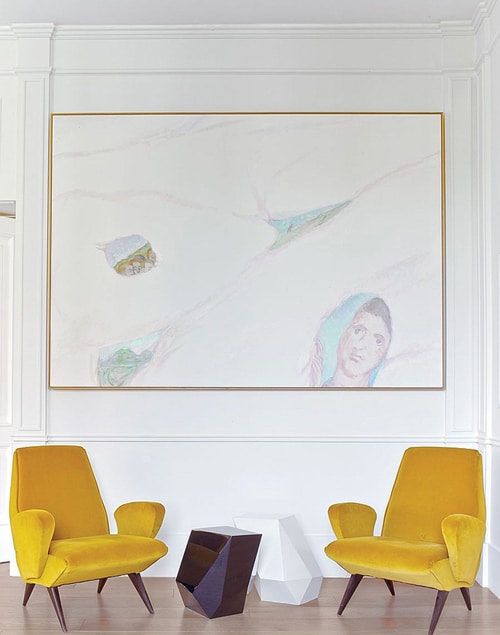 Another image from Salvagni's Roman apartment, featuring two citrus-colored armchairs by Nino Zoncada. Salvagni's building was designed by the 19th-century architect Gino Coppedè, who is often referred to as the "Italian Gaudi."
---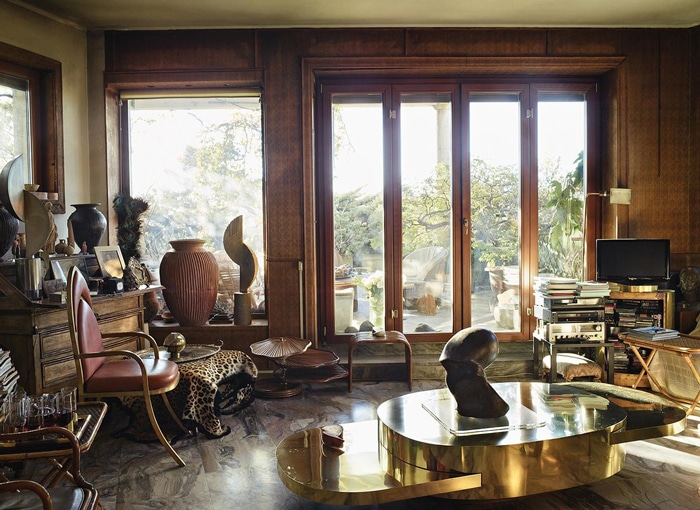 The Milan living room of designer Gabrielle Crespi — which prominently features the designer's 1976 bronze Elisse table – reflects the dualism of her work, and ability to combine both humble and precious materials.
Photo by James Mollison via WSJ.
---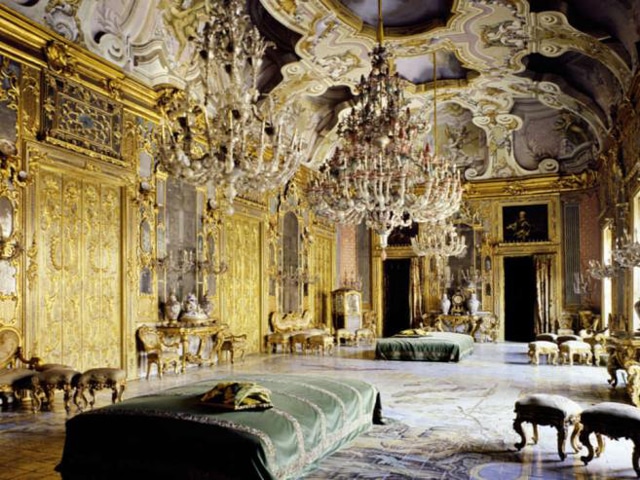 In Palermo, Sicily, the ballroom of the Palazzo Valguarnera-Gangi — a baroque masterpiece that dates to the mid-18th-century — was made famous by the 1963 Luchino Visconti film, Il Gattopardo.
---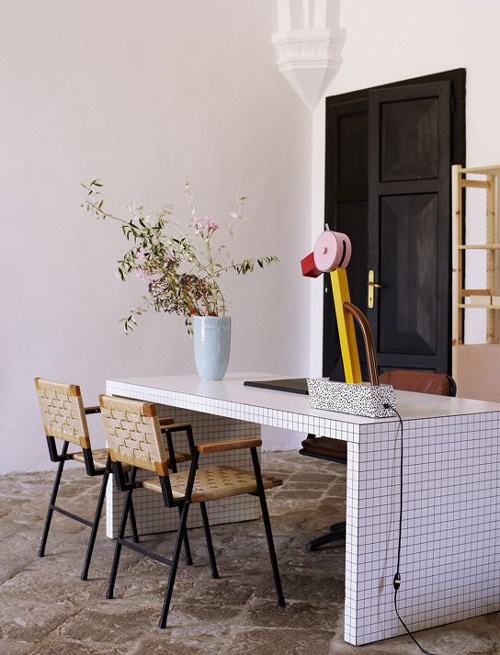 At Villa Lena — an artist's retreat tucked into the Tuscan countryside — Ettore Sottsass' Tahiti lamp playfully contrasts with the property's 18th-century buildings, and hints at the importance of cultural and artistic evolution.
Image by Coke Bartrina via Lonny.
---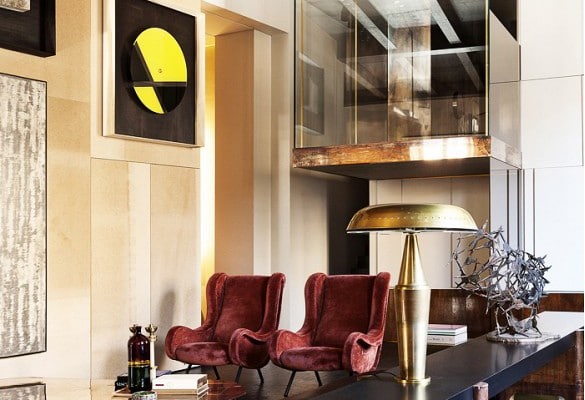 A pair of claret-colored Marco Zanuso Senior armchairs take center stage in this Milanese residence, designed by Vincenzo De Cotiis.
---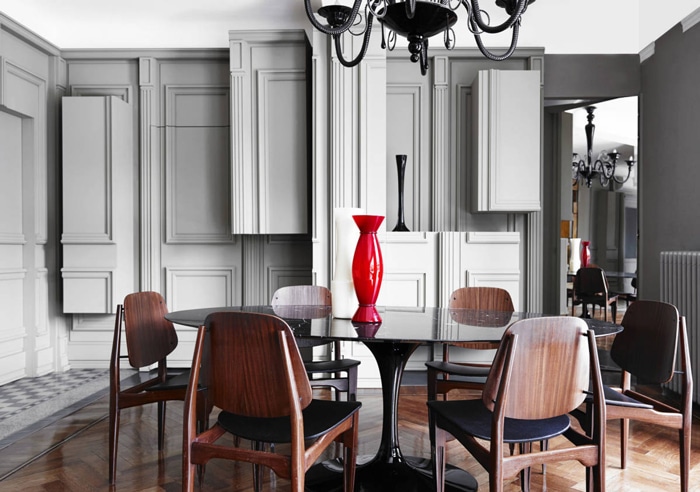 The elegant, lively home of fashion designer Alessandro Dell'Acqua features a Saarinen dining table and a 1940s Murano glass chandelier.
Image by Fabrizio Cicconi via Elle Decor.
---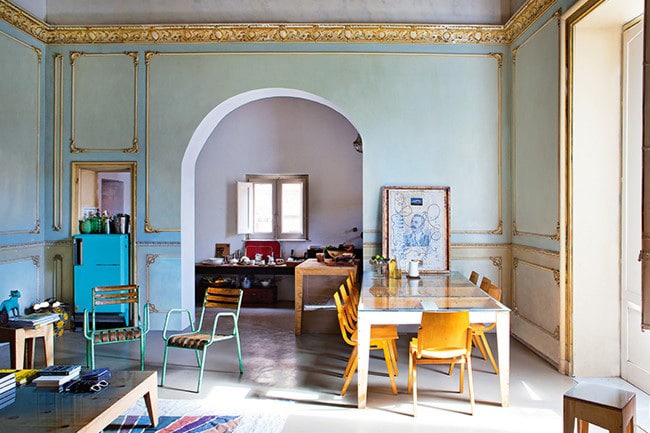 Vintage Roland Rainer chairs line the dining table in the 16th-century Sicilian home of designer Alfred von Escher.
Photo by Alessandra Ianniello via Homelife.
---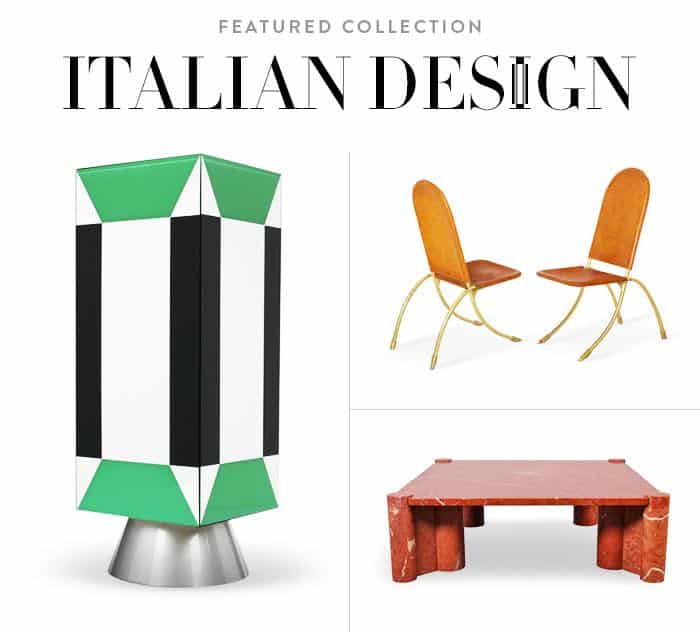 (Article reviewed on the 5th of October, 2020)