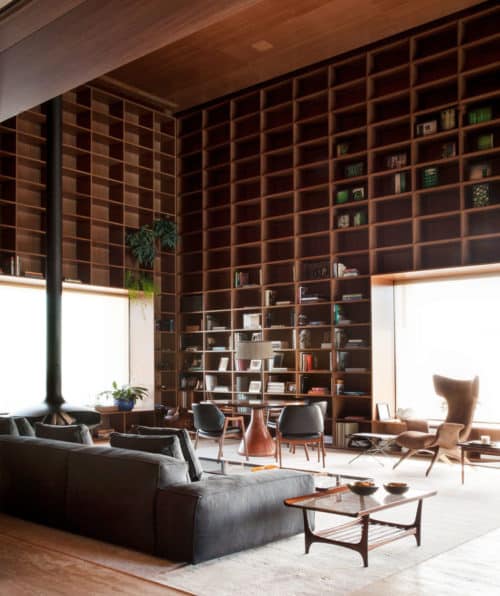 Studio MK27 characterizes their design for this São Paulo penthouse as both "cozy" and "solemn." In the double-height library, custom furniture pieces by the firm sit alongside modern classics by the likes of Brazilian, Scandinavian and Italian designers, including Hugo França, Hans Wegner, Franco Albini and Gio Ponti.
Photo by Jonas Bjerre-Poulsen.
---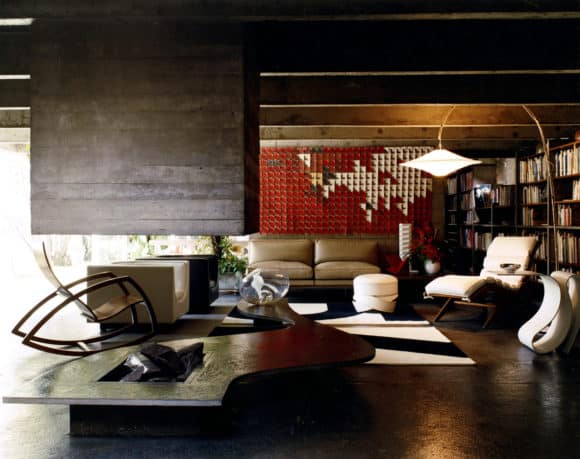 The Brutalist-style home in São Paulo was built in the 1960s for abstract artist Tomie Ohtake by her son, architect Roy Ohtake. With its neutral concrete walls, the house is the perfect space to showcase Ohtake's vibrant artwork and mid-century furniture collection (including the ivory Edward Wormley chaise, above).
Photo by Matthew Hranek/GMAimages.
---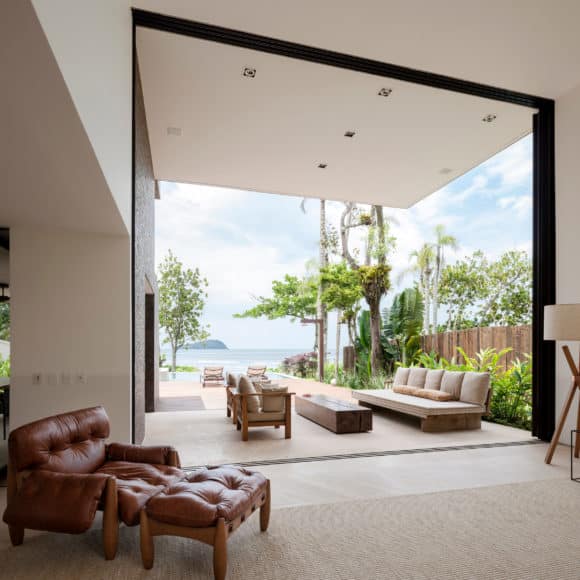 Studio Arthur Casas created both the streamlined architecture and interior design of this sleek seaside home in Praia da Baleia near São Sebastião. The leather Mole Armchair is by Brazilian designer Sergio Rodrigues.
Photo by Iñigo Bujedo Aguirre.
---
Located on the outskirts of a native forest near São Paulo, the Redux House by Studio MK27 was designed to both maximize views of the lanscape and minimize the environmental impact of the structure. The firm describes the project as consisting of "four programmatic boxes" suspended between a concrete slab floor and roof.
Photo by Fernando Guerra.
---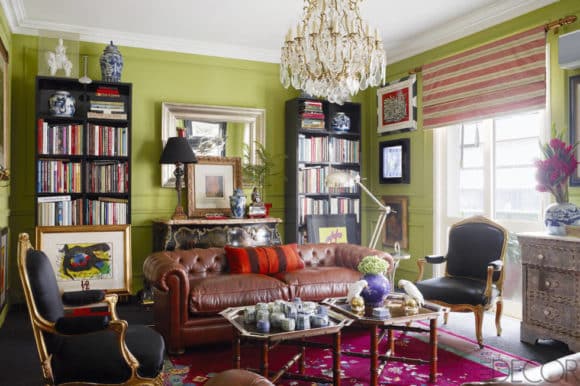 The São Paulo home of interior designer João Mansur mixes 1960s Brazilian cocktail tables with antique French Louis XV armchairs.
Photo by Richard Powers via Elle Decor.
---

Fernanda Marques's light-filled, geometric design for this São Paulo home is an homage to Modernist architect Mies van der Rohe — and a perfect showcase for a pair of his tufted Barcelona chairs.
---

Architect Alessandro Sartore left a nearly 10-foot-wide circular opening in the roof of this Rio de Janiero home, fabricated of wood stone and Peroba do Campo wood, to accommodate a large mango tree, which the owner did not want to remove from the property. The black hoop FDC chairs are by Flavio de Carvalho, and the coffee table is by Ripa.
Photo by Filippo Bamberghi via Casa Vogue.
---

This airy Ipanema family home was designed by Brazilian firm Intown Architecture. The purple armchair is by Sergio Rodrigues, and the low wooden stool is by Charlotte Perriand.
Photo courtesy of Intown Architecture.
---

Sig Bergamin designed the vividly colored sofas and ottomans in his Trancoso, Brazil home, which he accented with a pair of Kenyan masks (on the wall) and two Mies van der Rohe stools.
Image by Simon Upton via Elle Decor.
---
Designer Brunete Fraccaroli dubbed this vibrant room — one of 25 from the 2015 Decora Etna São Paulo show house — an "urban terrace," as the palette was borrowed from high-rise architecture. The yellow fiberglass side chair is by Verner Panton.
---

For the home of an art collector in São Paulo, designer Jorge Elias employed red wainscoting, Chinoiserie objets and a crystal Baccarat chandelier to lend the space a French-inspired feeling.
Photo by Romulo Fialdini via Casa Vogue.
---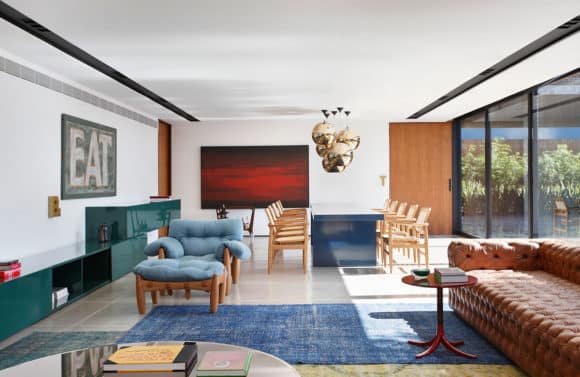 Architect Guilherme Torres designed the sofas and tables for his Maringá, Brazil residence, the BT House, mixing his own custom pieces with those by Sergio Rodrigues and Carlos Motta. The gold light fixture is by Tom Dixon.
Photo by Denilson Machado via Dezeen.
---

Architect Danilo Terra created the three-story Maracanã House in São Paulo for his family. The cement block structure features a sunken living room and courtyard one story below street level.
---
Famed Brazilian architect Oscar Niemeyer designed this Rio de Janiero home for a family member in 1958.
Photo by Alan Weintraub via Casa Vogue.
---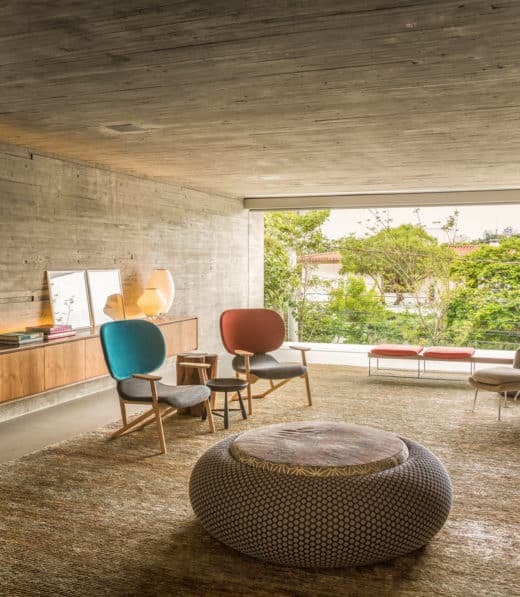 Studio MK27 designed this exposed concrete and wood home in São Paulo to intentionally blur the distinctions between indoors and outdoors. The open plan living room allows for flexibility in furniture configurations, while the raw building materials are intended to evolve and accrue patina over time.
Photo by Fernando Huerra.