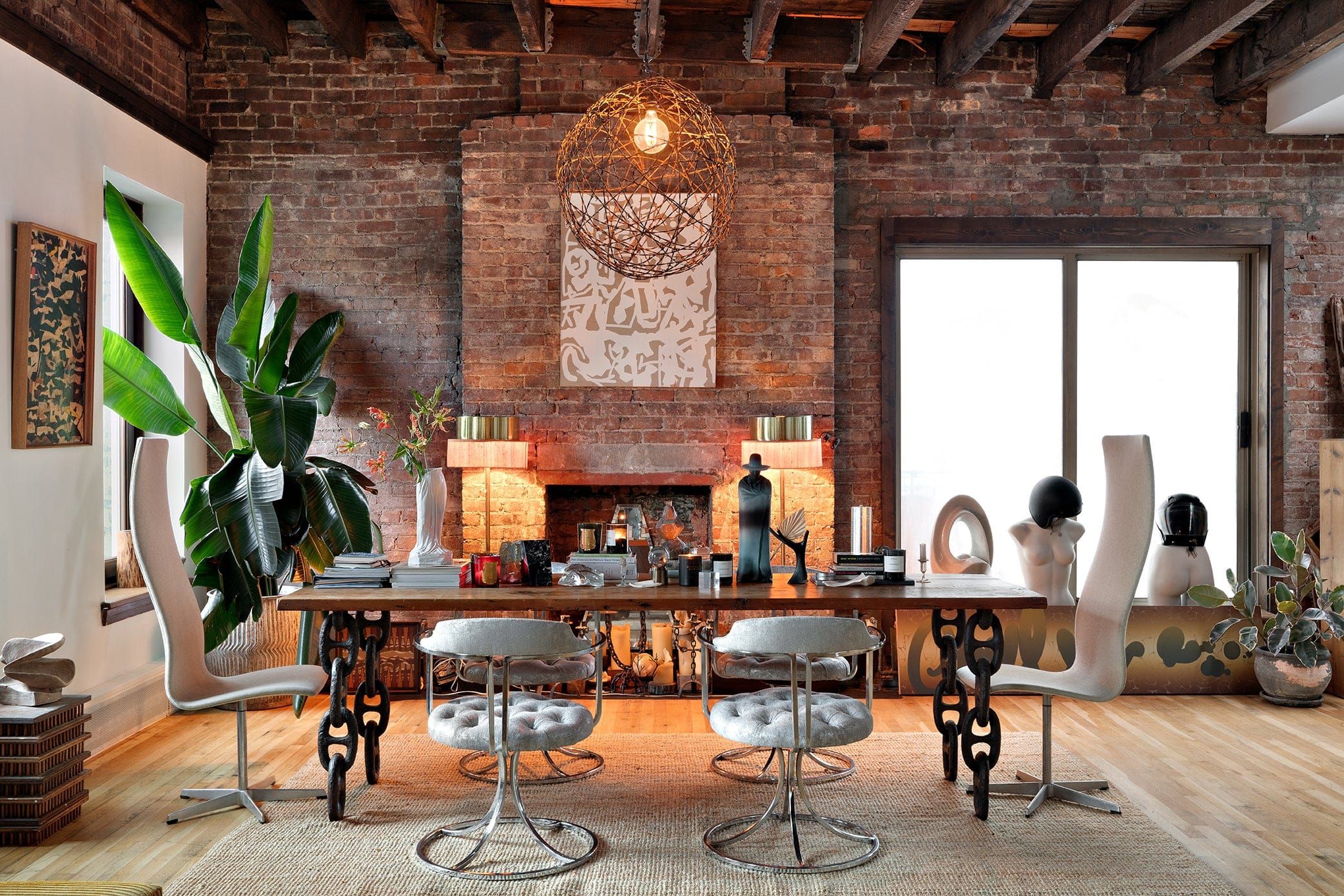 Lighting is an essential part of any interior design project. Often, having the right light fixture is key to creating an attractive, radiant room. Ample lighting paired with enticing design creates an elevated, inviting atmosphere, helping set the desired mood.
Selecting the right light, however, isn't all about brightness. There are many different kinds of fixtures and illumination to consider.
Below, we present the three types of lighting, the best fixtures for achieving each and examples of beautifully lit spaces. In addition, we've asked design experts to address some of the most common questions when it comes to choosing the right illumination for a room.
---
Types of Lighting
There are three main types of home lighting, all serving different purposes. Click on the links below to jump to their respective sections.
---
Ambient Lighting
Also known as general lighting, ambient lighting illuminates an entire room with a uniform brightness. Best for setting the overall mood of a space, it serves as background light for daily activity.
We asked Tara Shaw, in New Orleans, how she uses ambient light in her interiors. "Ambient light sets the tone in the room by anchoring a space with a dramatic chandelier, a desk space with an unexpected vintage desk lamp, seating with notable floor lamps like a Giacometti or any collectible artist," she says. "It really depends on the furnishings, but we use mid-century French creations, one-of-a-kind pieces that enhance the design of the room."
Ambient Lighting Fixtures
Many light sources can create ambient lighting. Below, we look at several types of fixtures.
Floor Lamps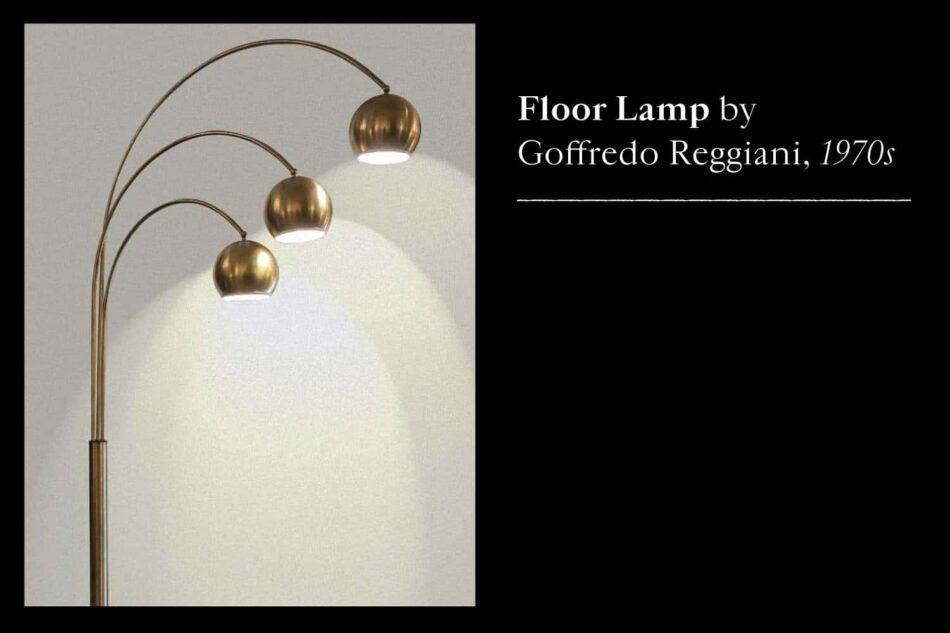 In addition to illuminating large spaces, floor lamps can light specific seating areas and serve as task lighting.
Integrated into a room's overall design, a floor lamp can create an intimate atmosphere and introduce a stylish, sculptural element.
Table Lamps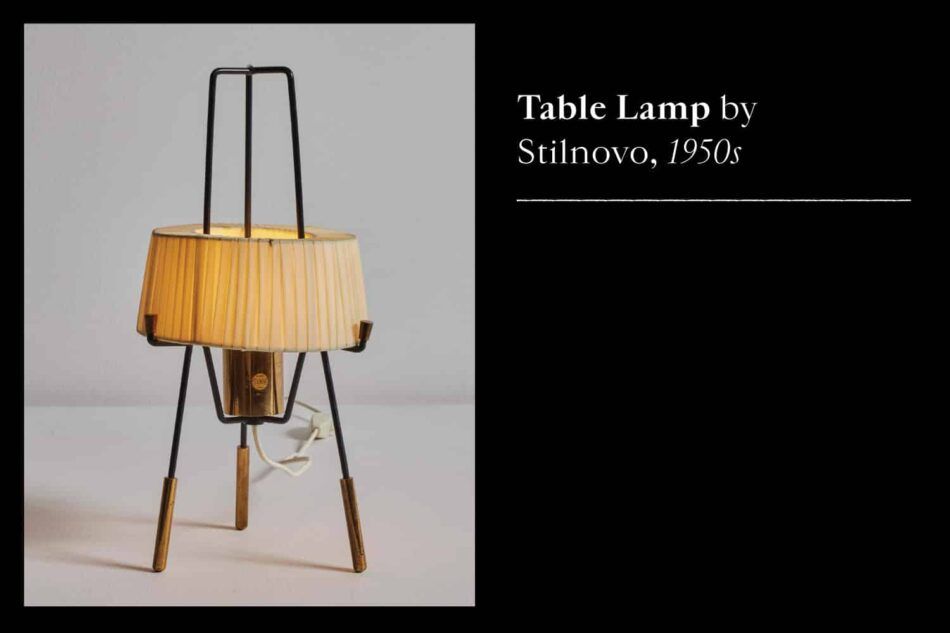 Combining floor and table lamps can produce a lovely wash of ambient light across a room. Able to double as task lighting, table lamps can illuminate darker corners of a room.
Chandeliers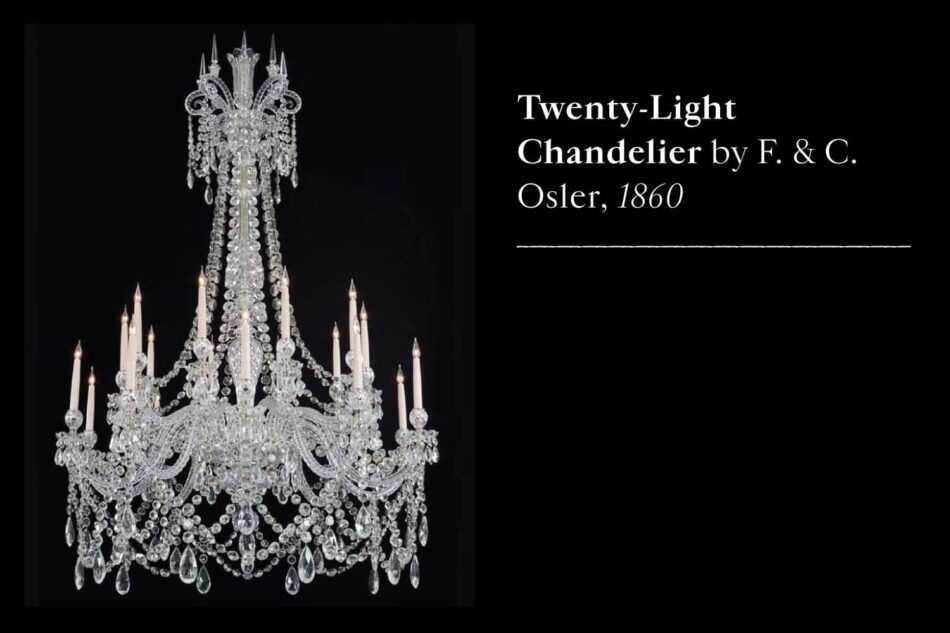 Chandeliers contribute to ambient lighting while making a statement. Hanging over tables or from high ceilings as detailed centerpieces, they add decorative character and detail to a space.
Sconces and Wall Lights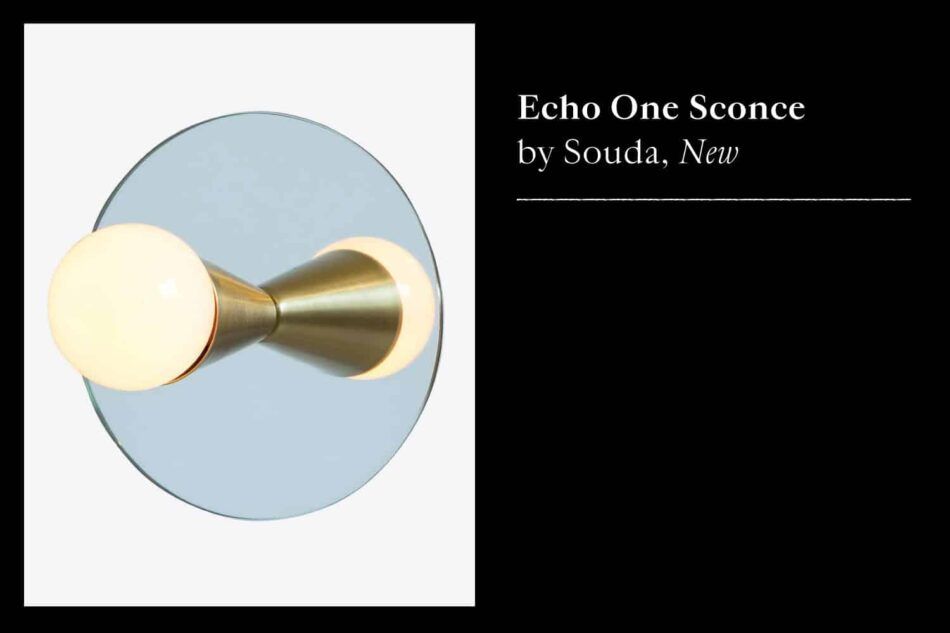 Usually installed in pairs or groups, sconces are decorative fixtures used to light hallways, or placed on either side of a door or bed. In addition to ambient illumination, they can provide upward or downward directional lighting, or both.
---
Accent Lighting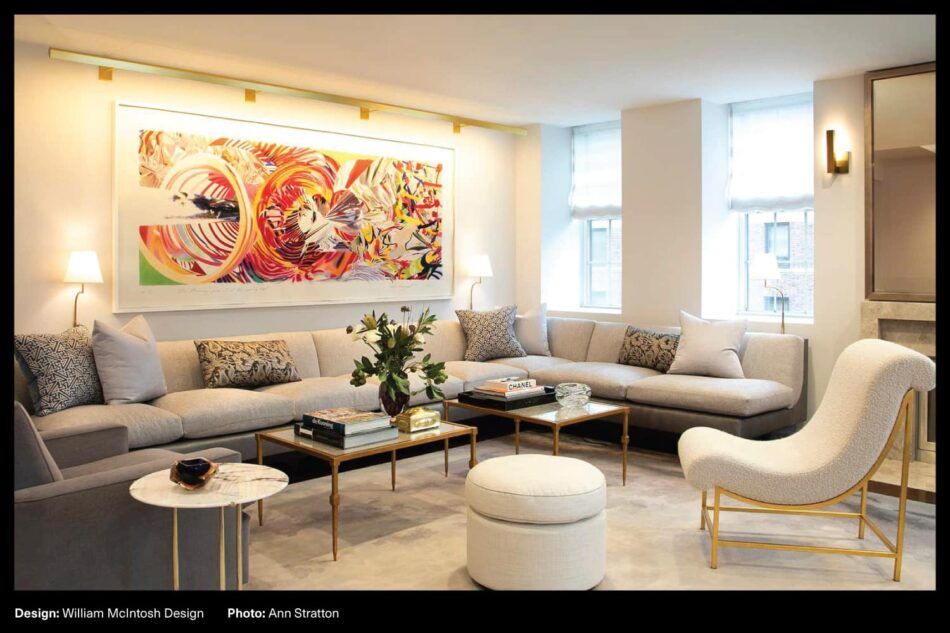 Accent lighting focuses on a specific area or item within a room. Similar to the way museums highlight paintings, it can be used to draw attention to an artwork, plant, bookshelf or interesting architectural element. This type of lighting creates a dramatic effect and adds depth to a room.
Accent Lighting Fixtures
Accent lighting can be produced by directional fixtures or lamps, along with other light sources. Below, we present some iconic examples.
Arco Lamp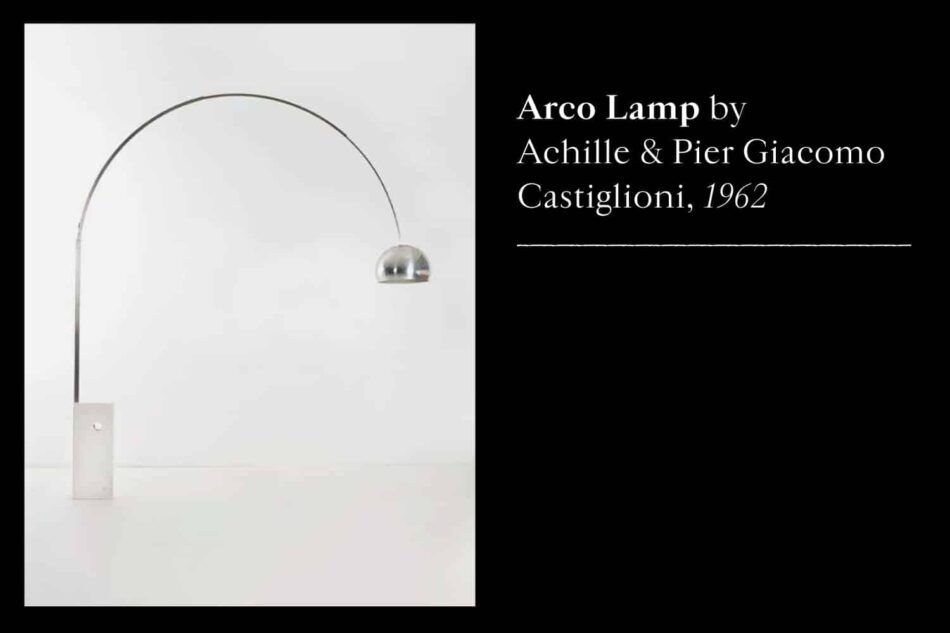 Designed by the Castiglioni brothers in 1962, the Arco lamp provides vivid overhead light. With an adjustable stem, it can illuminate a piece of furniture or other objects beneath it.
Artichoke Lamp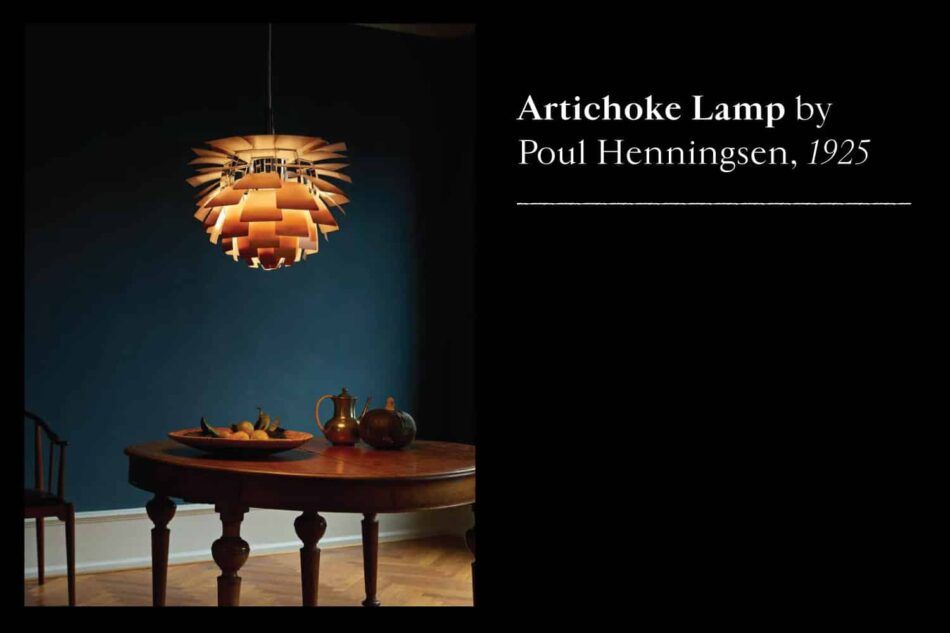 Sporting 72 copper leaves, the Artichoke lamp emits a glow without glare for soft yet radiant accent lighting. Beautiful whether on and off, it's perfect for over a dining table or hung from a high ceiling.
Bourgie Lamp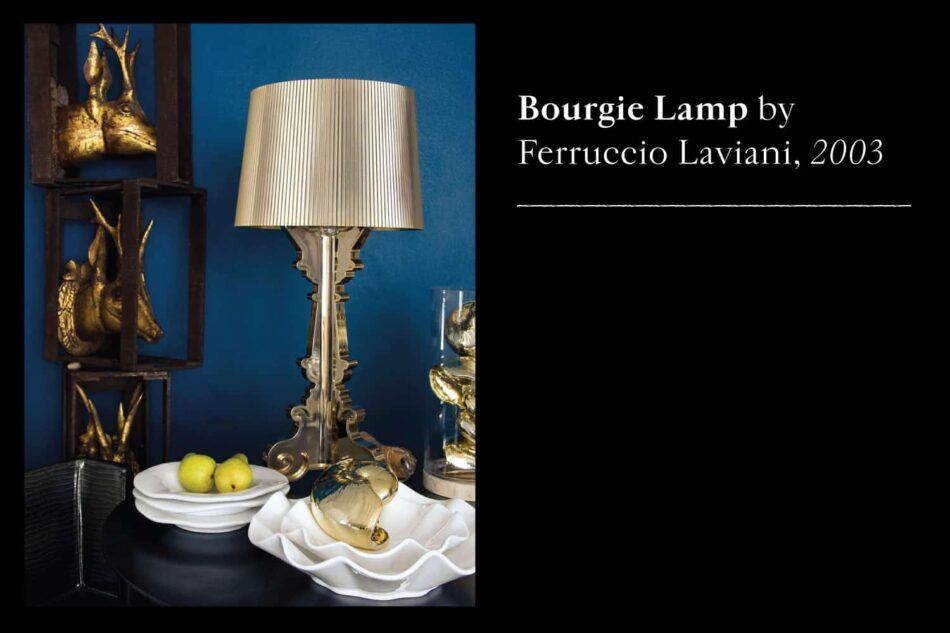 With its cheeky pairing of transparent plastic and ornate baroque design, the Bourgie lamp comments on modern consumerism while also serving as a playful statement piece.
---
Task Lighting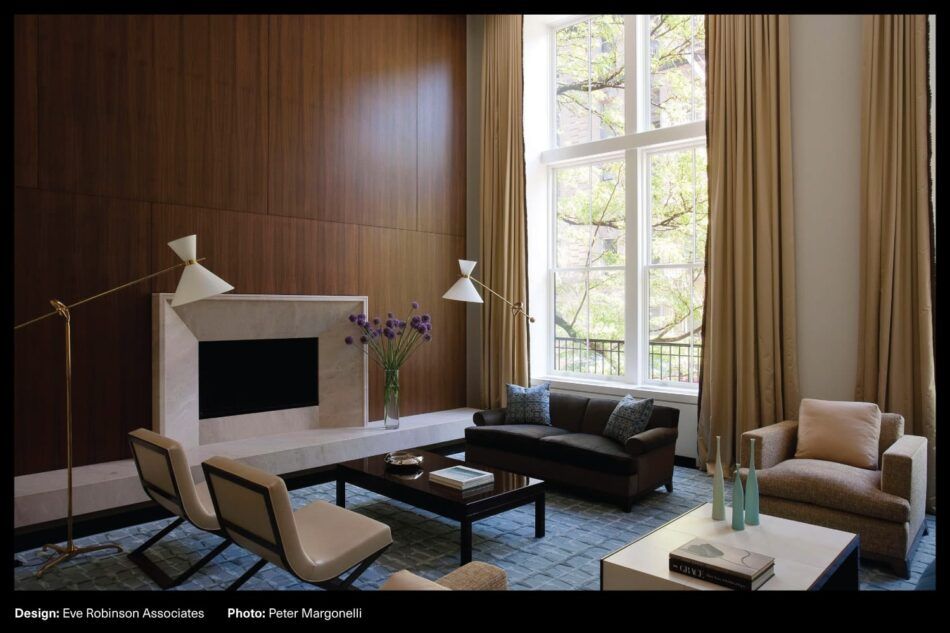 Like accent lighting, task lighting focuses on a particular space. But rather than drawing attention to a particular item, it is used, as its name implies, to illuminate surfaces intended for work, such as cooking, reading or studying.
"Task lighting is directed lighting," says New York City designer Eve Robinson. "It can be achieved with a pendant facing downward, under-cabinet lighting or a table, wall or floor lamp that has a shade that directs the light output in one direction."
Task Lighting Fixtures
There are lots of ways to brighten a work space. Below, we describe different types of task lighting fixtures.
Track Lighting
Track lighting is typically composed of multiple lights with adjustable heads attached to a track. This type of fixture is popular because of its flexibility; you can readjust the heads and highlight new areas when you reorganize a room. It can be used to illuminate different work spaces, say a kitchen counter or a desk surface, or as accent lighting.
Under-Cabinet Lighting
Usually employed in kitchens, under-cabinet lighting illumines countertops for chopping, mixing and other cooking activities.
Recessed Lighting
Recessed lighting is built into the ceiling or wall with only the bulb showing and most of the mechanism hidden. The light can be directed straight down or aimed toward areas of interest. Useful for bringing brightness to specific tasks, these fixtures can also provide ambient or accent lighting.
Desk Lamps
Perfect for reading, writing or any other home-office work, desk lamps are often adjustable, providing flexibility. There are many different types to choose from. "We particularly love vintage clamp lights," says Michael Moirano, of Evan Edward Interiors. "We love lights you can move around and wrestle with."
---
Other Types of Lighting Fixtures
Having covered ambient, accent and task lighting, as well as the main kinds of sources for each, we'll now present some other types of fixtures worth your consideration.
Cove Lighting
Nested in the upper part of a wall or within a ceiling coffer, cove lighting fixtures cast diffused light upward along the edges of the ceiling, helping create ambient lighting.
Pendants
Pendants hang from the ceiling like chandeliers and include a decorative shade over a bulb. They direct most of their light downward, producing both ambient and task lighting.
Spotlights
Similar to track lighting, spotlights can be singular or include several adjustable heads connected by a track. Able to be mounted on walls or ceilings, they are adjustable and provide bright, dramatic highlighting of an area or object.
---
How to Create Light Layers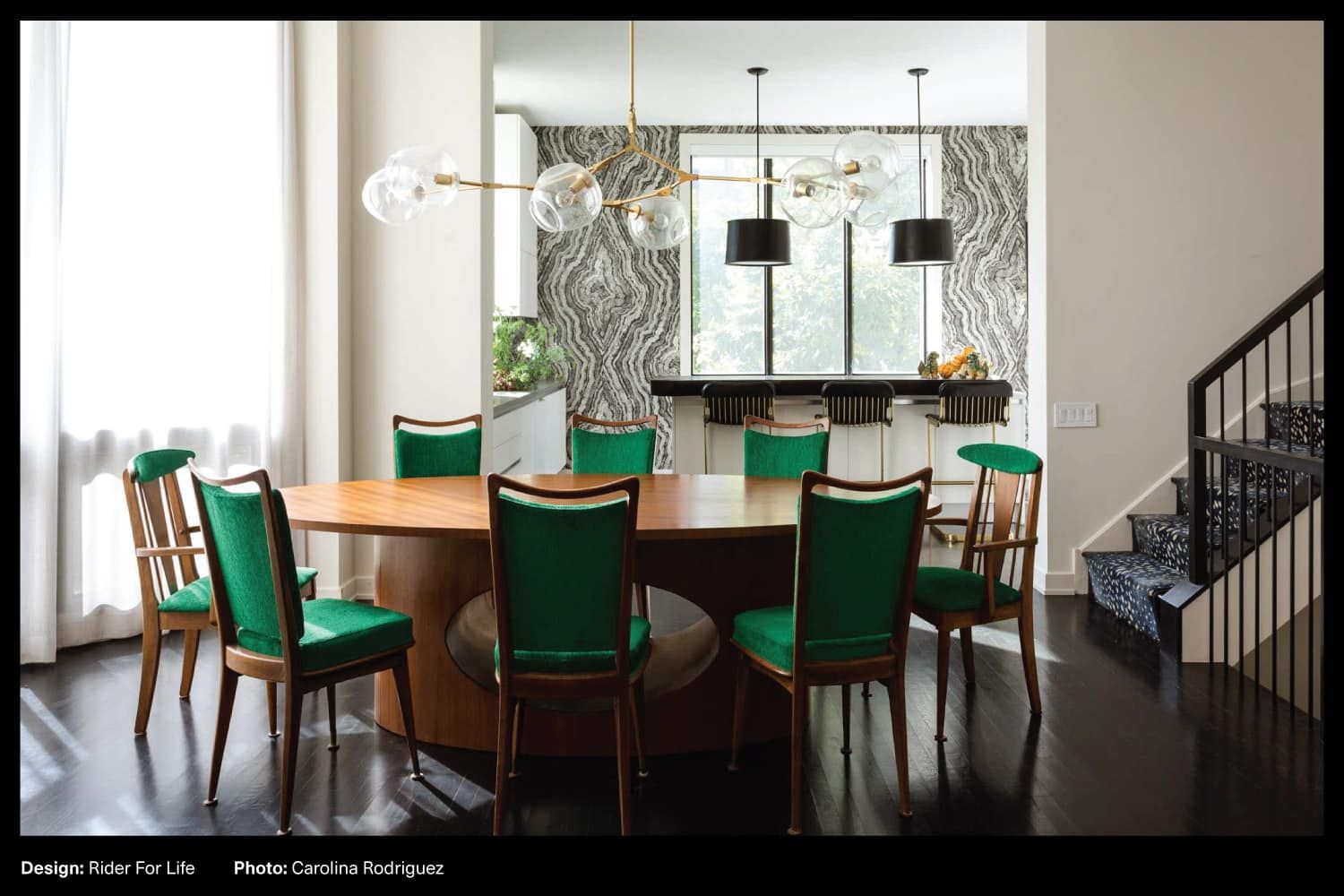 In designing the lighting for an interior, it's important to use more than one type of light, as Robinson explains. "The most successful rooms," she says "are those that have multiple light sources. This would include using a pendant or surface mount, sconces, downlights, table lamps and floor lamps in the same room."
Allowing all three types of lighting — ambient, accent and task — to overlap and play off one another builds light layers. Here is the order in which you will want to build these layers:
First, consider your ambient lighting. Ambient lighting should provide the background and can be a little less intense than the other two types. With dimmer switches in place, you can easily control its brightness.
Next, choose your task lighting. This should be bright enough to prevent eye strain when you're working.
Finally, top off everything with accent lighting, to add interest to your space.
When creating light layers, pay attention to direction: Are your sources casting light upward or downward? Are they dispersing light evenly or diagonally across a room? Layering light in multiple directions will help prevent too many shadows and keep a space thoroughly illuminated.
---
Types of Lighting FAQs
Selecting lighting fixtures for your home involves several considerations. Here are some commonly asked questions about factors to take into account.
1. What Type of Ceiling Fixture Gives the Most Light?
No one type produces the most light, but some fixtures illumine larger areas. If you're aiming for the most light possible, avoid those producing directional light, such as downward-facing pendants.
Adjusting brightness levels will mostly be a matter of choosing the right bulbs and knowing the lumens required to adequately illuminate the room. LEDs are the longest-lasting and most energy-efficient type of bulb, providing more lumens per watt than incandescent ones.
Using the square footage of your space, you can calculate the exact number of lumens you'll need for the best lighting. In general, however, living rooms and bedrooms need 1,000 to 2,000 lumens, kitchens and dining rooms need 3,000 to 4,000, and bathrooms need about 7,000. Workspaces need the most: 8,000 to 10,00 lumens.
2. How Do I Integrate Natural Light?
When designing your layout, don't overlook how your fixtures will interact with natural light sources. The two should complement each other. If you can control the amount of sunlight in your home, remember that it has been shown to have positive effects on mood.
Windows and glass doors both let natural light into your home. Two other options are skylights — windows built into the roof — and roof windows, versions of skylights that can pivot open.
3. How Do I Choose a Ceiling Light?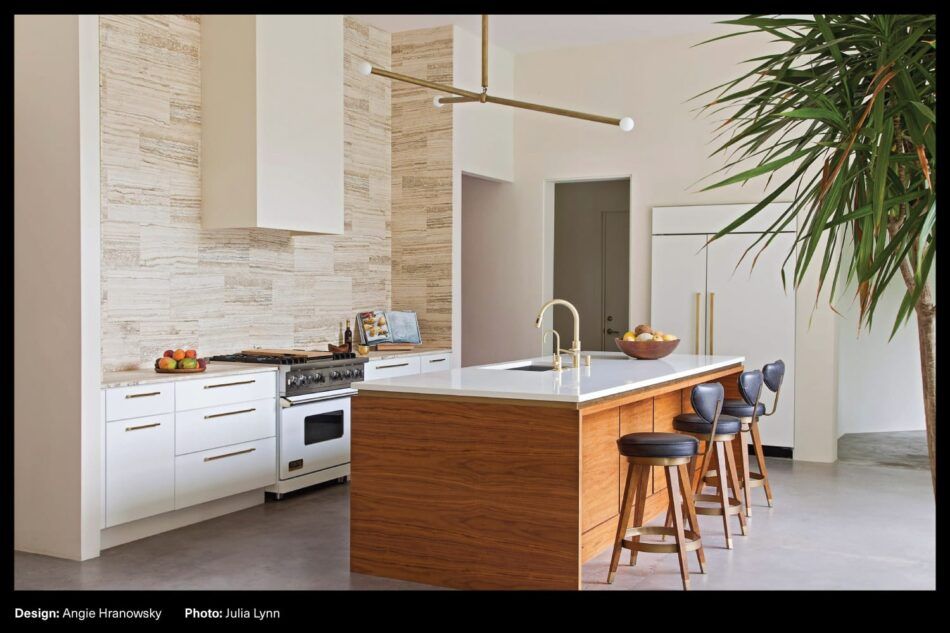 When selecting a ceiling light, you should take into account the style and size of the space, and how it is used.
For designer Kati Curtis, the decision is "primarily based on the ceiling height and size of the room and the aesthetic vision I'm hoping to achieve, as well as the function of the room and what specifically needs to be illuminated."
Make sure that the fixture you're considering matches the design of your furniture and coordinates with the lights already in place. If you have pendant lights in the kitchen, for instance, new ceiling lights in the surrounding area should complement them. There are plenty of ceiling light styles to choose among, from industrial to Art Deco to mid-century modern.
For low ceilings, flush or semi-flush fixtures are a good option. Here's the difference between the two:
Flush ceiling light fixtures sit directly against the ceiling and provide ambient light.
Semi-flush fixtures hang several inches from the ceiling. They also produce ambient light but can be a little more decorative and lean toward the chandelier style.
For higher ceilings, pendant lights and chandeliers may be better options. Just make sure that they don't hang too low over any walking areas.
How large should your fixture be? "As a general rule of thumb," says Shaw, "add the width and the length of the room together and that should give you the diameter of your fixture in inches. For instance, if you are working in a 10-by-14-foot room, you would use a 24-inch light."
4. What Is a Lighting Scheme?
"A lighting scheme is an overall lighting plan for a space," says Curtis. "I always create lighting schemes that follow a layered, task-based approach, and I try to create a mood or some drama where it's appropriate. A layered lighting scheme must consider overhead (limited), wall sconces, table and floor lamps, as well as natural light and shade control."
When developing a lighting scheme, it is a good idea to create diagrams of your rooms and map out all your ambient, task and accent lighting to figure out what combinations will produce the best effects.
"A good lighting scheme has multiple locations that fit needs like task lighting for desk space, floor lighting near a reading chair, the right direct lighting, indirect lighting, semi-direct and semi-indirect," says Shaw. "All enrich the overall ambience of the room to make it feel balanced and inviting."
With these tips and considerations in mind, it's time to start looking for just the right light fixtures to build atmosphere and interest for your trendy interior design. With the right lighting at your disposal, you'll be able to craft precisely the home environment you desire.