So many incredible talents come to mind when we think of women designers and architects. Some are industry pioneers, like Pritzker Prize–winning architect Zaha Hadid and Florence Knoll, who died in January of 2019 at age 101. Others are still developing their styles and establishing their careers but have already attracted a lot of attention, such as New York lighting designer Bec Brittain and Ljubljana, Slovenia–based product and interior designer Nika Zupanc. Since March is Women's History Month, we thought we'd take this opportunity to pay tribute to these exceptional ladies.

Florence Knoll
Born in Michigan in 1917, Florence Knoll (née Schust) was interested in architecture at an early age. She studied with Eliel Saarinen at the Cranbrook Academy of Art, in Michigan; trained under Walter Gropius and Marcel Breuer in Cambridge, Massachusetts; and learned from Mies van der Rohe at the Illinois Institute of Technology, in Chicago. In 1941, she moved to New York and met Hans Knoll, who was starting his own furniture company (and whom she married in 1946). Florence rapidly became a key driver of the firm's creative vision, and soon her friends Eero Saarinen, Harry Bertoia and Mies van der Rohe were collaborating with it.
Florence's vision of total design — architecture, interior design, textiles, manufacturing — was realized through the Knoll Planning Unit, which created uncluttered, open workspace environments that set the tone for corporate interiors in postwar America. She took over as president of the company after Hans died, in 1955, stepping down in 1960 to concentrate on design direction and development. After years of important contributions to modern American design, Florence retired from Knoll in 1965.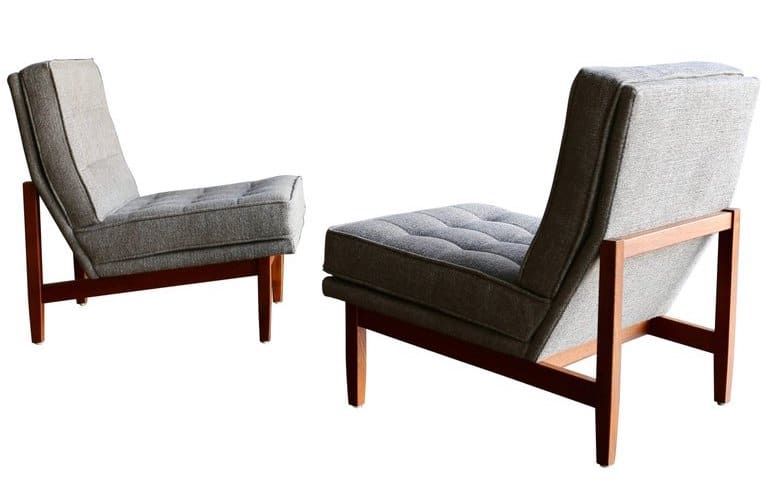 ---
Zaha Hadid
For a woman to establish herself in the male-dominated world of architecture isn't easy. But that didn't stop Zaha Hadid. In 2004, the Iraqi-British architect and designer became the first female winner of the Pritzker Architecture Prize, and in 2016, she was the first woman to be awarded the Royal Gold Medal by the Royal Institute of British Architects. Hadid's visually powerful buildings — the London Aquatics Center for the 2012 Summer Olympics, Rome's National Museum of 21st Century Arts and the Guangzhou Opera House in China, among them — exemplify her virtuosity in using cutting-edge technologies to design fluid and complex forms. As the Pritzker Prize jury said, "It is not surprising that one of the architects whose work Ms. Hadid admires is another Pritzker Prize winner, the preeminent South American author of Brasilia, and other major works — Oscar Niemeyer. They share a certain fearlessness in their work and both are unafraid of risk that comes inevitably with their respective vocabularies of bold visionary forms."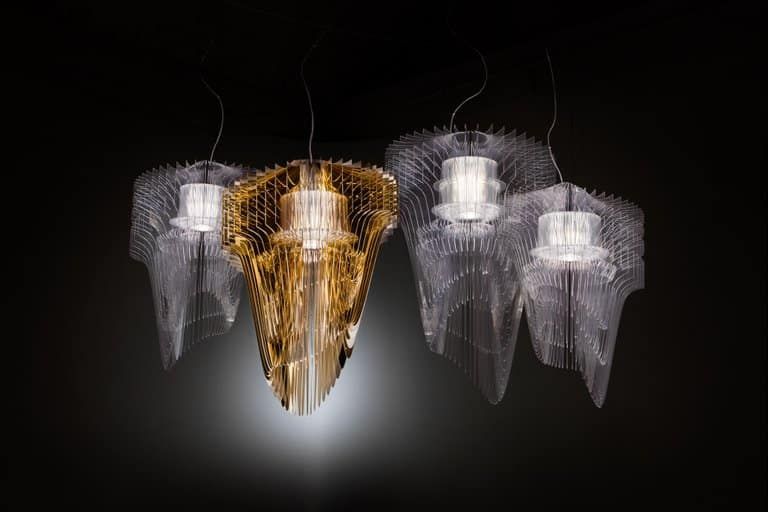 ---
Charlotte Perriand
The career of pioneering French modernist Charlotte Perriand was launched at the 1927 Salon d'Automne, in Paris, where she re-created a design she had invented for her apartment: the Bar sous tois ("Bar under the roof"), consisting of a built-in wall bar made of aluminum, glass and chrome and a card table with pool-pocket drink holders. This led to what would be a long-term collaboration with Le Corbusier and his cousin Pierre Jeanneret. Perriand also worked with Jean Prouvé and Paul Nelson.
In addition to these formative experiences in her native country, Perriand's time in Japan and then Vietnam (from 1940 to 1946) had a crucial impact on her creative vision. She placed humanity at the center of the design process, which she saw as a way of improving society. In 1981 her article "L'Art de Vivre," she wrote: "The extension of the art of dwelling is the art of living — living in harmony with man's deepest drives and with his adopted or fabricated environment."

---
Eileen Gray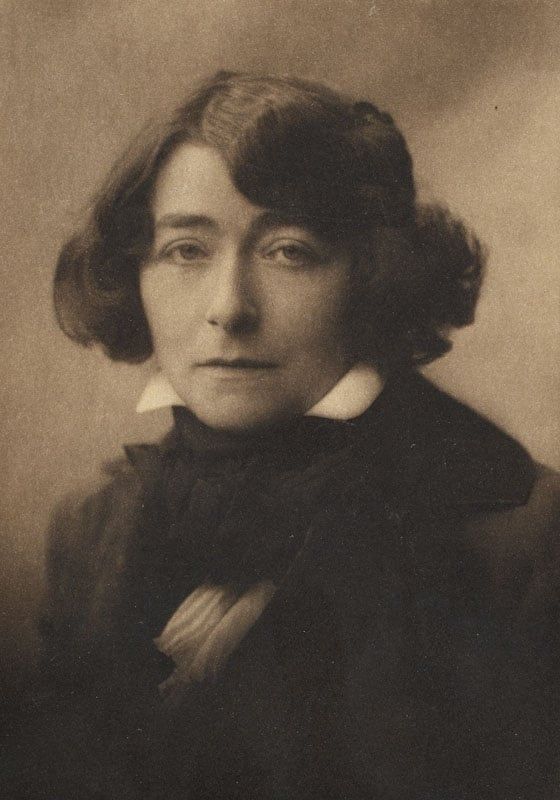 The Irish-born Eileen Gray studied at the Slade School of Fine Art in London before moving to Paris in 1902 to further her training. In the French capital, she learned the art of Japanese lacquer under lacquer master Seizo Sugawara and became a pioneer in the Art Deco and modernism movements.
Gray started a workshop to weave the carpets she designed as well as a studio for lacquer and furniture and in 1922 opened a gallery to exhibit and sell her products. At the end of the decade, she began to focus on architecture, designing a house for herself and her lover, architect Jean Badovici, who collaborated with her on the project. The result was the modernist E-1027 villa, located in the south of France.
---
Greta Magnusson Grossman
Designer and architect Greta Magnusson Grossman first gained fame in her native Sweden, where she established her store and workshop and became the first woman to receive a prize for furniture design from the Swedish Society of Industrial Design. In 1940, she married jazz musician Billy Grossman and moved to Los Angeles. Upon her arrival in Southern California, she opened the Magnusson-Grossman Studio on Rodeo Drive and rapidly became popular among the Hollywood elite, including Greta Garbo and Gracie Allen. In addition to creating iconic furniture and lighting — like the Cobra lamp for Ralph O. Smith — Magnusson-Grossman designed 14 homes in the L.A. area inspired by the Case Study Houses. Combining her Scandinavian roots with laid-back West Coast style, she became a notable contributor to California modernism.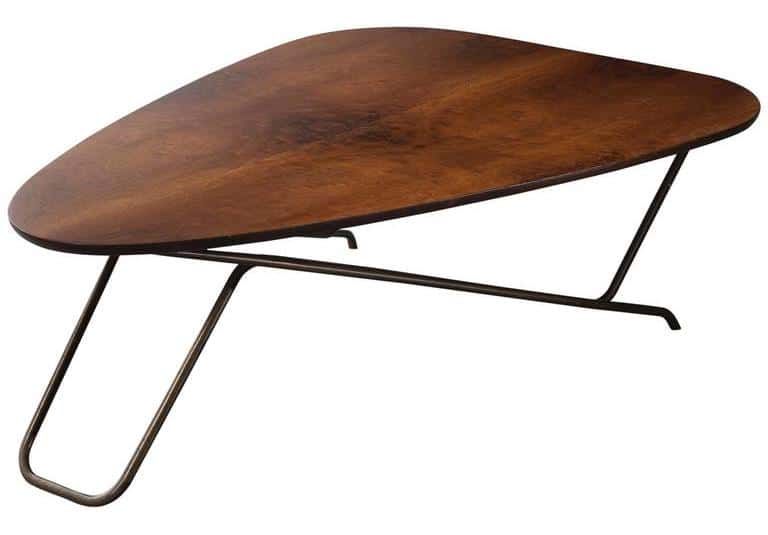 ---
Bec Brittain
Self-taught designer Bec Brittain grew up surrounded by creative minds: Her mother is an artist, her father had a woodworking business, and her paternal grandparents and step-grandfather were architects. In 2011, after serving as a design director for Lindsey Adelman, Brittain founded her own studio in Brooklyn and created the SHY light. The piece, whose name derives from the initials of her architect grandmother, Sarah Hitchcock Yerkes, was an immediate success, launching Brittain's career. The designer moved her studio to Manhattan in 2016 and opened an adjacent showroom in 2017. She makes all her products in New York with the help of local artisans and fabricators. Her latest project, Aries, which was presented by 1stDibs in a 2018 exhibition during the Salone del Mobile in Milan, is an ode to Olafur Eliasson's set design for the ballet Tree of Codes.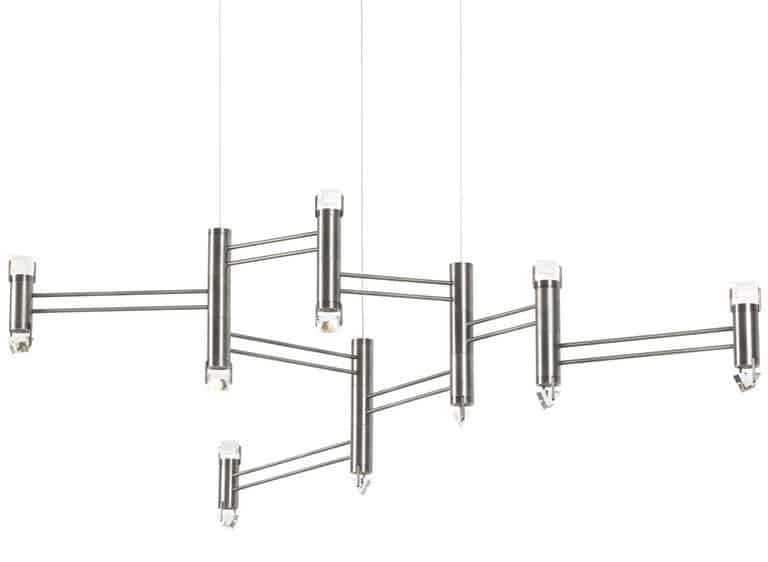 ---
Anna Karlin
Born in London, Anna Karlin studied visual communication at Central Saint Martins and the Glasgow School of Art. Now based in New York, she is a multidisciplinary designer, working on interiors and art-direction projects in addition to launching her Furniture + Fine Objects and Anna Karlin Fine Jewelry collections.

Karlin renovated a two-story, burned-out former print shop on the Lower East Side and transformed it into a multipurpose workplace. "Designing, building and opening our showroom and studio in Manhattan really gave people a chance to experience firsthand the types of spaces we can create," she says. "Since then, we've had so many requests that we've been able to take on some really exciting projects, both residential and commercial." Interested in the tension between the natural and the man-made, Karlin is currently working on her new collection. "We'll show a capsule in Milan in April and then we'll launch the full collection in New York in May," she says. "Working on this collection, I've really given myself the space to push further the concept of usable sculpture."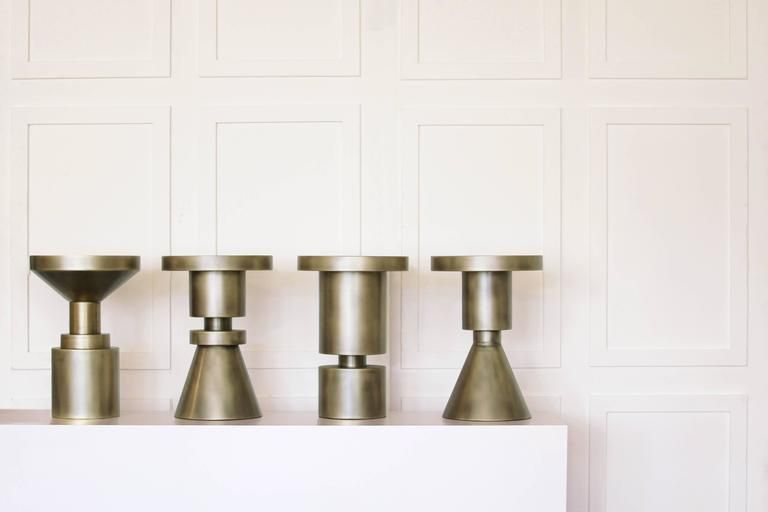 ---
Nika Zupanc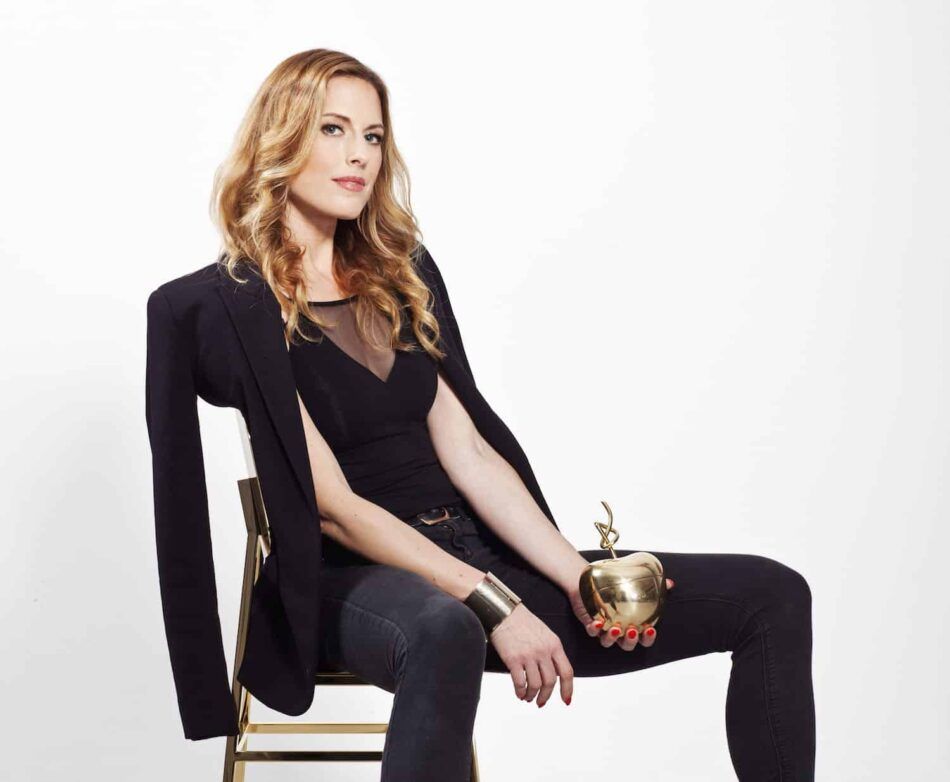 Based in Ljubljana, Slovenia, product and interior designer Nika Zupanc not only has her own brand but also collaborates with renowned design companies like Dior, Moooi and Moroso. "I believe that storytelling is, first and foremost, a very important part of contemporary design," Zupanc says. "Design can be a powerful tool for spreading a message or simply asking a question, making people think and wonder." All her creations, which are meant to evoke emotions, adhere to the concept of "form follows function" and, as she says, "challenge the rational, sober and utilitarian by giving voice to the intuitive, eclectic and intimate."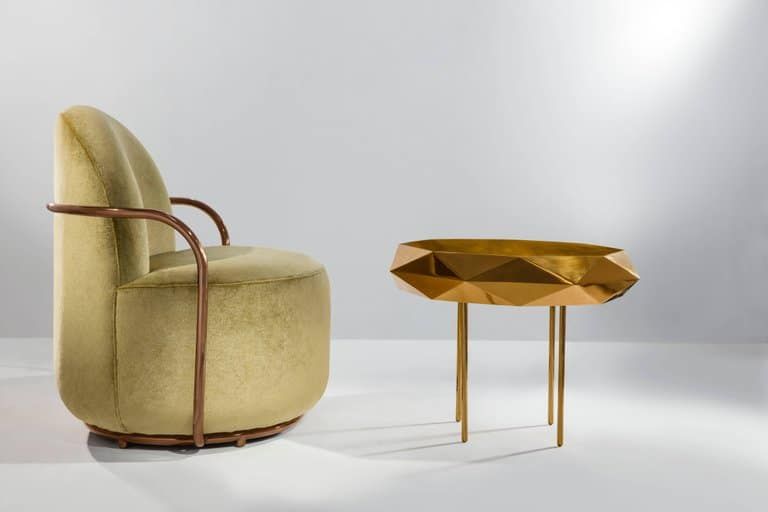 ---
Nada Debs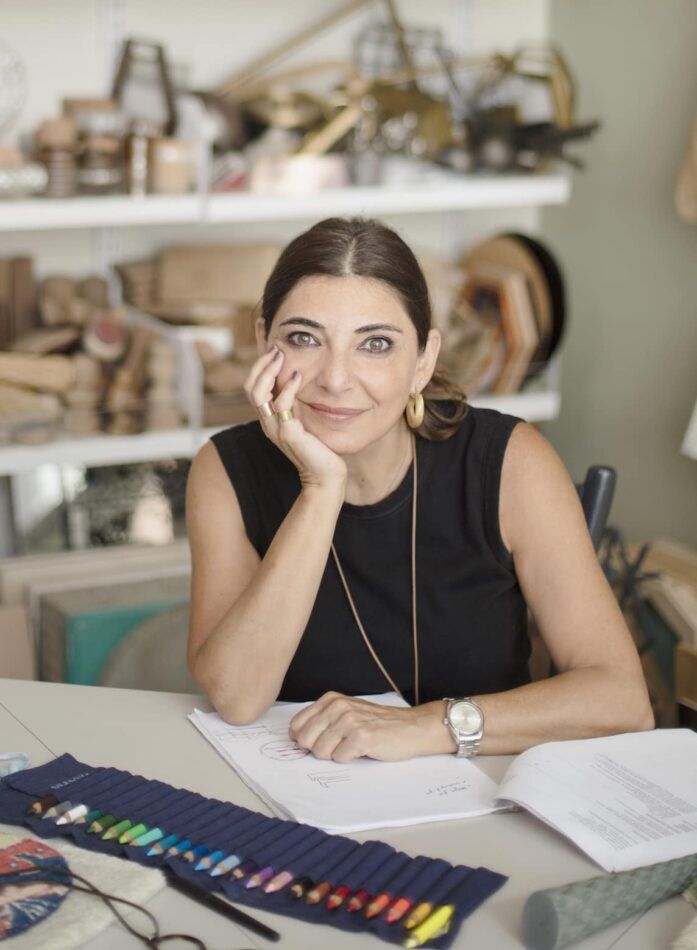 A native of Lebanon, Nada Debs grew up in Japan and studied at the Rhode Island School of Design. Today, she lives and works in Beirut, where she leads a team of 20 people and works across disciplines, from product and furniture design to craft, art, fashion and interiors. "My aim has always been to start with traditional techniques and skills and then inject a bit of life and fun into them by taking a more contemporary approach," Debs says. "Ultimately, my brand is about reinventing craft and placing it within a modern context. I strive not only to preserve traditional craftsmanship but also to widen design boundaries while continuing to preserve inherent core values. I refer to this process as 'handmade, heartmade.' "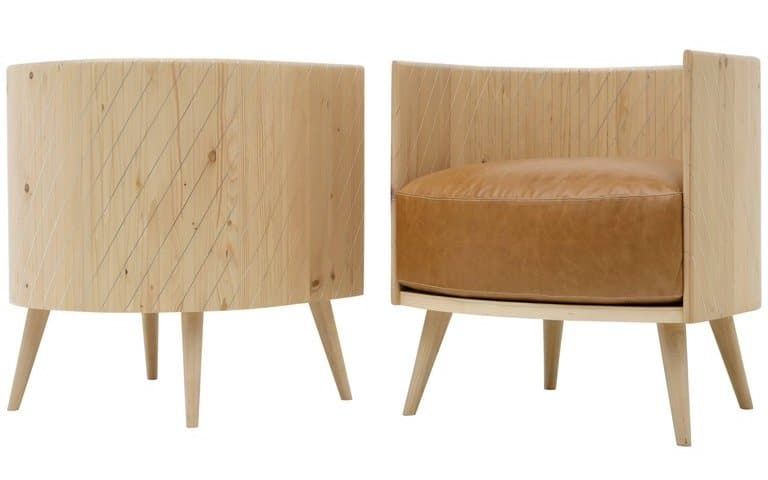 ---
Felicia Ferrone
Chicago native Felicia Ferrone studied architecture at Miami University in Ohio before moving to Milan, where she worked as an architect for six years. "This experience taught me how to blur boundaries and make deeper connections," Ferrone says. "It is there that I began to realize how the different disciplines of architecture and design overlap, how the roles of commerce and design history are intertwined and how the artistic process and the final outcome must be in balance. Milan taught me how to see and be inspired."
Currently working on a private commission, new glassware collections and the research and design for an "ideal home," Ferrone will launch a furniture collection to mark the 10th anniversary of her brand next year. "I think there is beauty in the utility of an object, just as there is something remarkable about a piece that is stunning first and practical second — it's not an either or," she says. "I try to give my designs both qualities without insisting that one overshadows the other. I also create pieces that live in the present. While we see a lot of design referencing past eras or riffing on a particular vintage detail, I try to keep my focus on the form as an expression of today and the future."