Antonin Larroux Furniture
The average cost of an antique Antonin Larroux Furniture is $11,750. The price can vary from $3,500 and $20,000 based on the condition, age, materials and aesthetic value for a specific Antonin Larroux Furniture.
North Seas Gallery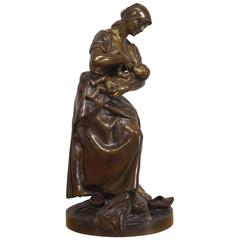 Antonin Larroux French Salon Sculptor 19th Century...
Antonin Larroux
Antique Late 19th Century French Beaux Arts Sculptures
Bronze
Original bronze of a French peasant woman nursing a newborn, standing over a sheaf of wheat. Antonin Larroux (1859 - 1913) was a member of the Salon des Artiste Francais and was kno...
Macklowe Gallery Decorative Arts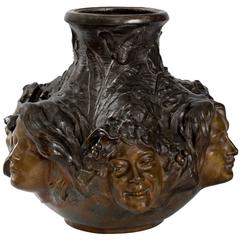 Antonin Larroux French Art Nouveau Patinated Bronz...
Antonin Larroux
Early 20th Century French Art Nouveau Vases and Vessels
Bronze
A French Art Nouveau patinated bronze figural vase, entitled "Bacchanalia", by Antonin Larroux. (MG# S-14478) A similar vase is pictured in: "The Paris Salons 1895-1915, Vol. V: Obje...