Handelshuis Wassenaar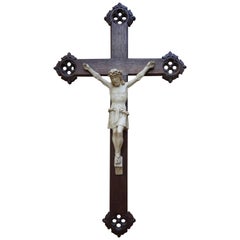 Early 20th Century Gothic Revival Crucifix with Wh...
European Gothic Revival Clay Sculptures
Oak
Gothic style oak crucifix with a white clay corpus of Christ. What makes this rare crucifix extra stylish are the Gothic Revival elements that are hand-carved on the ends of each side....
Money Frog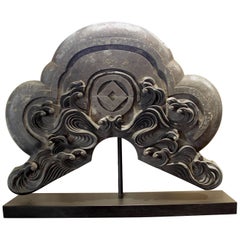 Roof Tile Japan Clay Black Meiji with Custom Stand...
Antique Japanese Meiji Clay Sculptures
Large roof tile with custom stand Material: Clay Origin: Japan Age: Late Meiji period, circa 1890 Size: 34" x 7" x 26" (tile only).