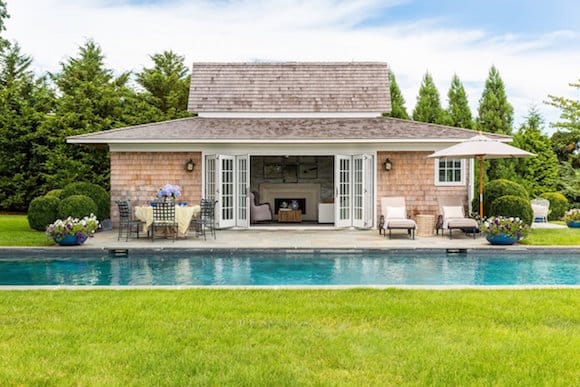 The palette of this shingle-style Southampton, New York, pool house by Huniford Design Studio is inspired by the structure's materials: driftwood details, weathered-board walls, bluestone floors and a travertine fireplace.
Photo by Ryan Moore
---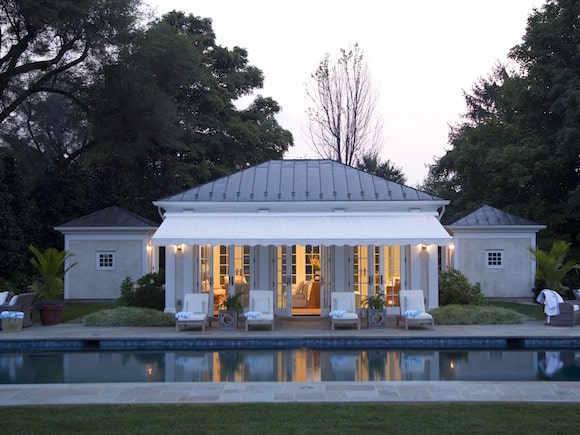 Entire walls of French doors maximize the indoor-outdoor feel of this Lexington, Kentucky, pool house by Kemble Interiors.
Photo by Evan Sklar
---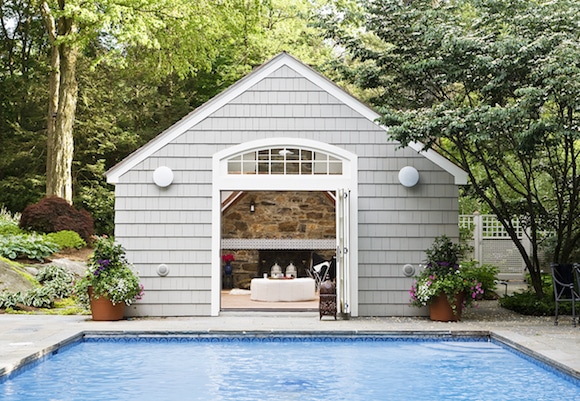 In updating this pool house, Alexandra Loew restored the rustic architectural features while adding modern amenities to create the resort-like atmosphere that the client was seeking.
Photo by Justin Bernhaut
---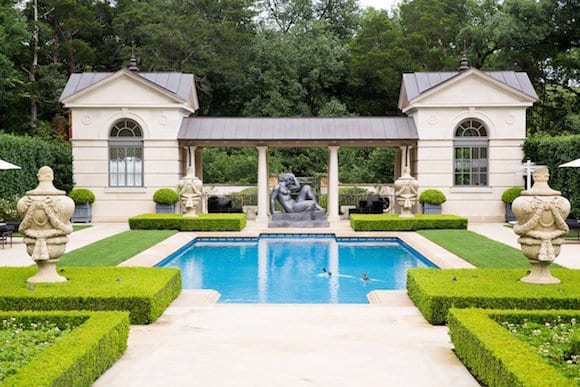 Epic sculptures and large urns punctuate the manicured grounds surrounding the pool house at the Dallas residence of Kelli Ford, co-owner of the design firm Kirsten Kelli.
Photo by Max Kim-Bee
---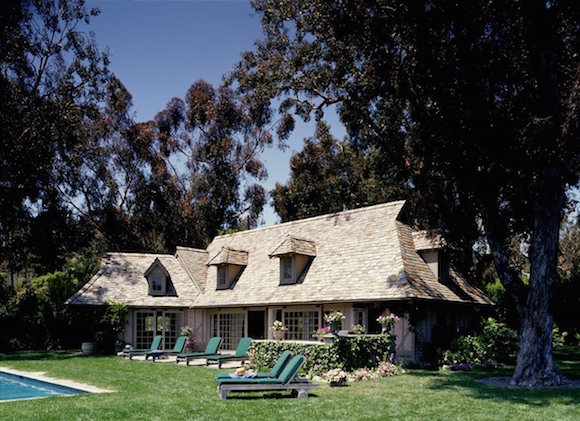 Thomas Callaway designed this French Norman–style barn in Los Angeles as a pool house for his clients. The open-plan structure includes a kitchen, living room, dining room and children's play loft.
Photo by Tim Street-Porter
---

In designing the pool house of this home in Newport, California, Sheldon Harte of Harte Brownlee looked to Bali and Sri Lanka for his guiding aesthetic. At the same time, Harte embraced pieces that were "weathered, textured and worn, which look great at the beach and are easy to live with," he says.
Photo by Grey Crawford
---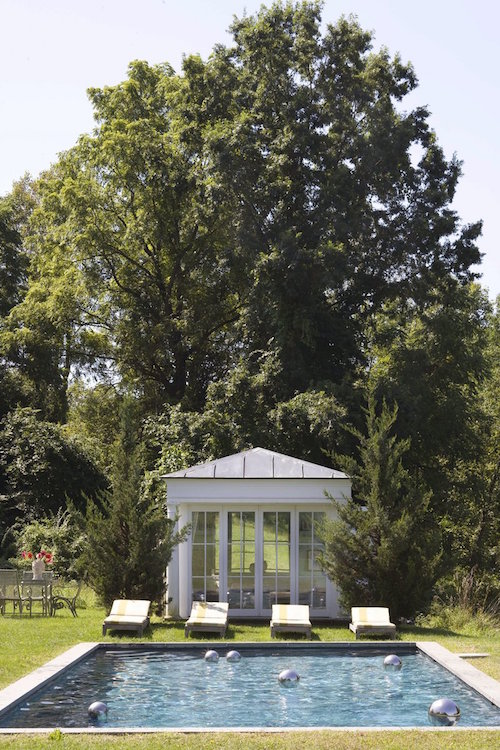 Sheila Bridges updated a late-1800s cottage in New York's Hudson Valley, whose grounds include a sunny, one-room pool house.
Photo by Laura Resen
---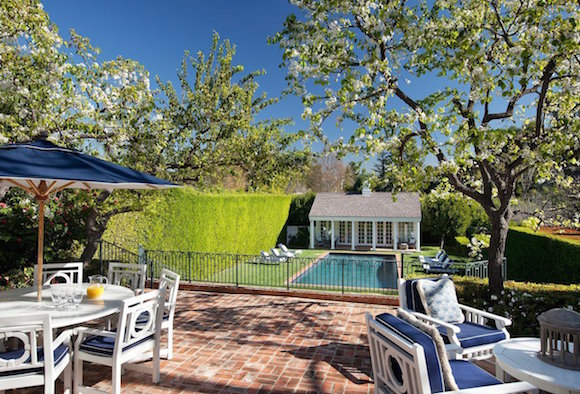 Timothy Corrigan updated and englarged a Cape Cod–style home in Los Angeles, which entailed adding French doors that opened onto terraces and gardens, including this elegant pool house.
Photo by Jim Bartsch
---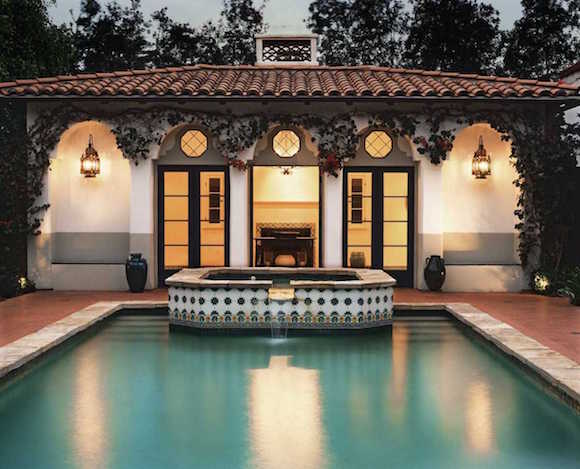 The tilework in the pool house of this 1920s Beverly Hills Spanish Colonial updated by Thomas Callaway echoes that of the hot tub leading into the pool.
Photo by Lisa Romerein
---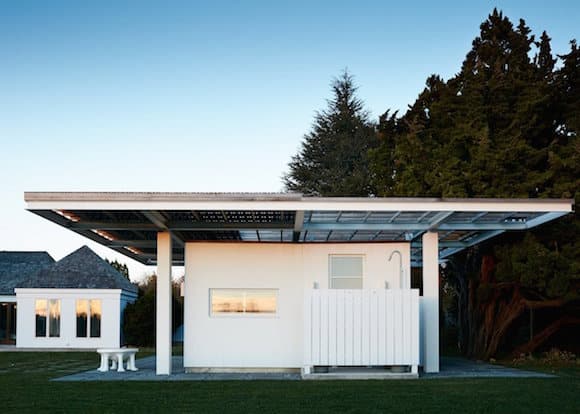 Billy Cotton designed and built this whitewashed pool cabana in Sagaponack, New York, complete with an outdoor shower under a modernist rectilinear roof.
Photo by Stephen Johnson
---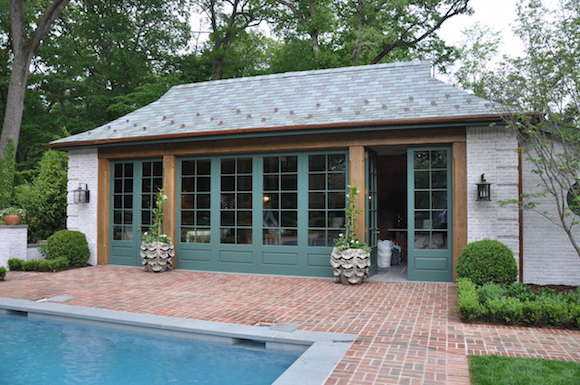 For a Long Island country retreat, Brian J. McCarthy worked with architects Douglas C. Wright Architects to create this pool house, whose warm interiors include wood-paneled walls and lantern sconces.
Photo by Fritz von der Schulenburg
---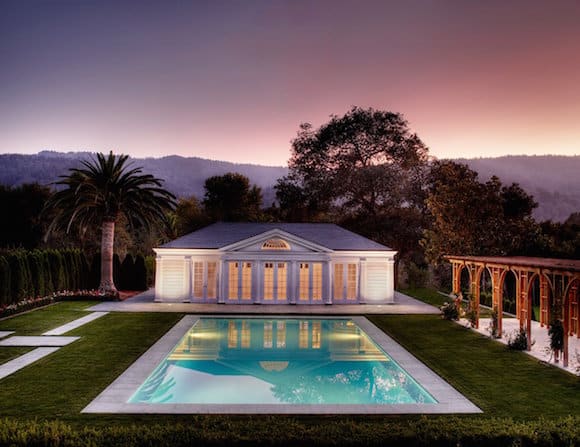 This pool house is part of a Woodside, California, estate by architect Allan Greenberg. The grounds include a croquet court next to the pergola.
Photo by Michael Biondo