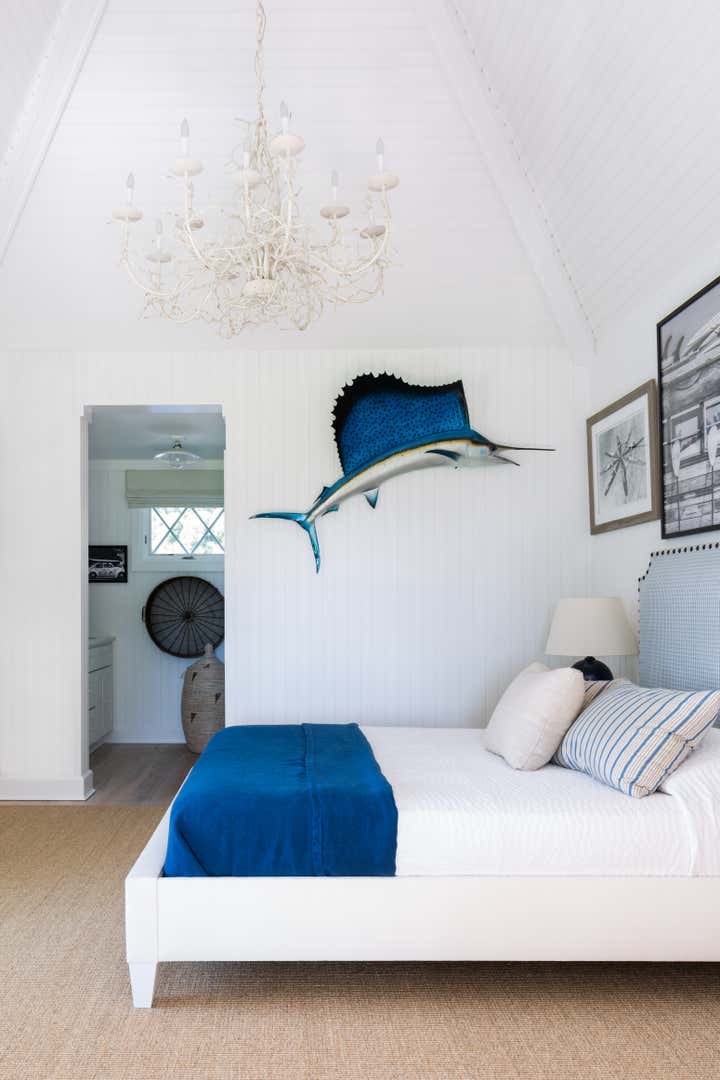 Photography: Ryan Moore
Pool House
James Huniford designed and renovated this 1882 Victorian, Shingle-Style Farmhouse and two cottages. This Southampton estate, located on a peninsula, drew inspiration from different natural materials. Huniford divided each of the two cottages into different programs, one a pool house and the other a guest house. The two structures were designed to complement one another, but to each have a distinct character.
The guest house is a light and accessible space, meant to be a place for relaxation which drew inspiration from the beach town aesthetic. The blue and white palette, seagrass rug and wainscot walls remind the guests that are relaxing ocean side.
The pool house is a cozy and natural space that is more stylized and draws inspiration from the bay. The palette for the pool house is inspired by the materials themselves, driftwood, weathered wood clad walls, travertine fireplace and bluestone floors.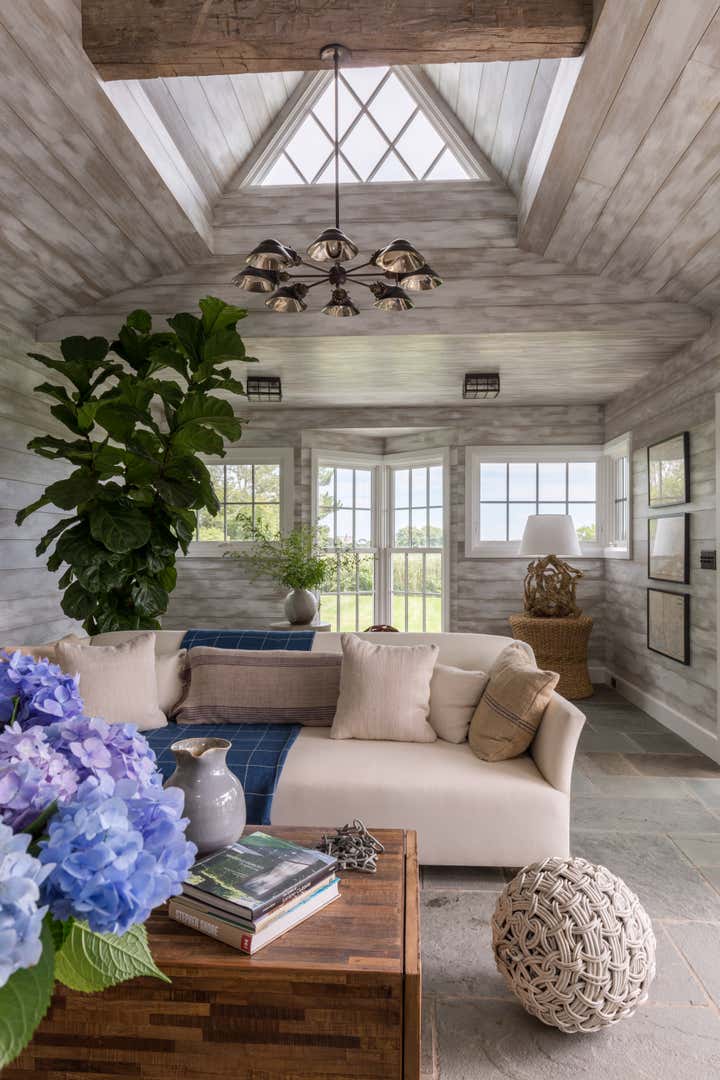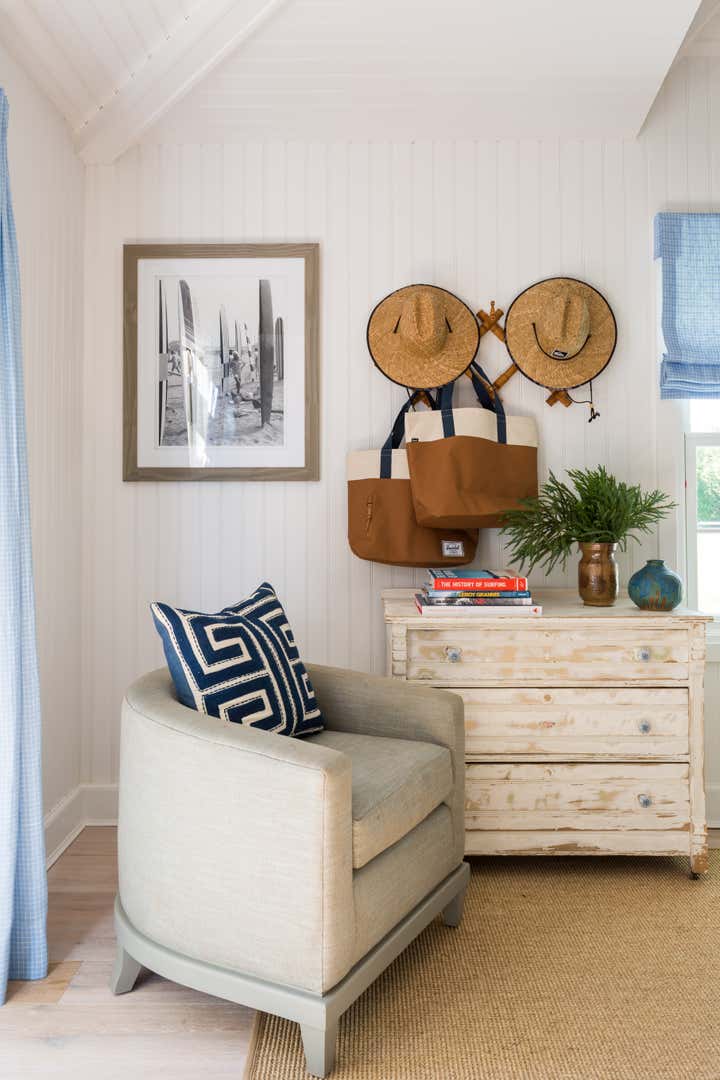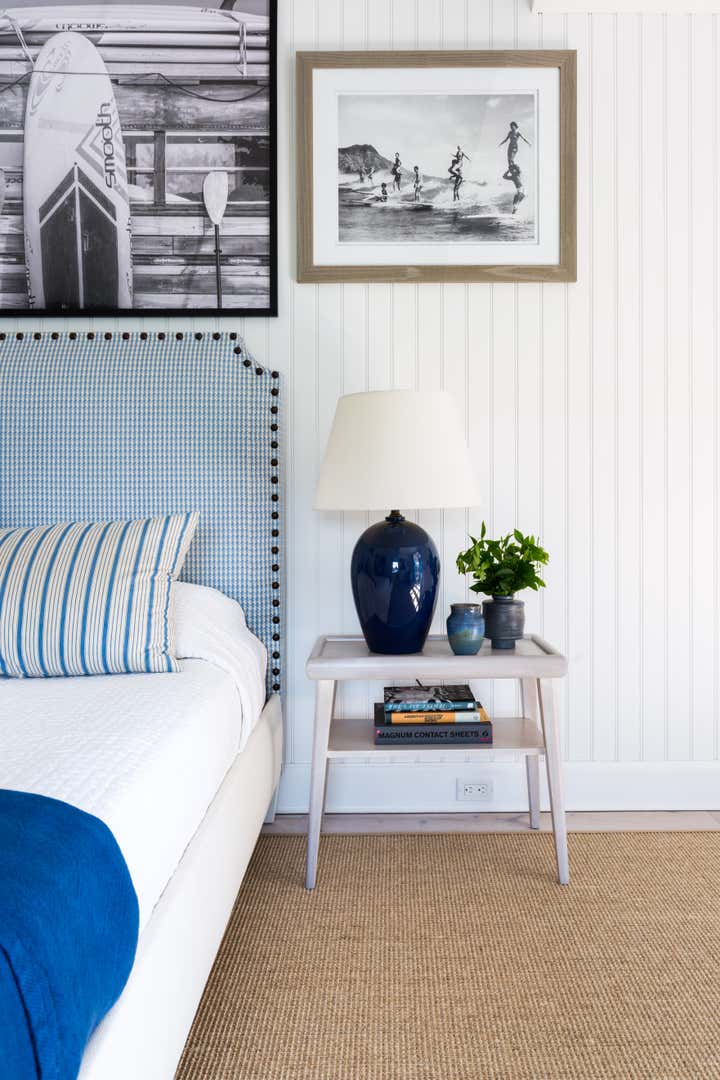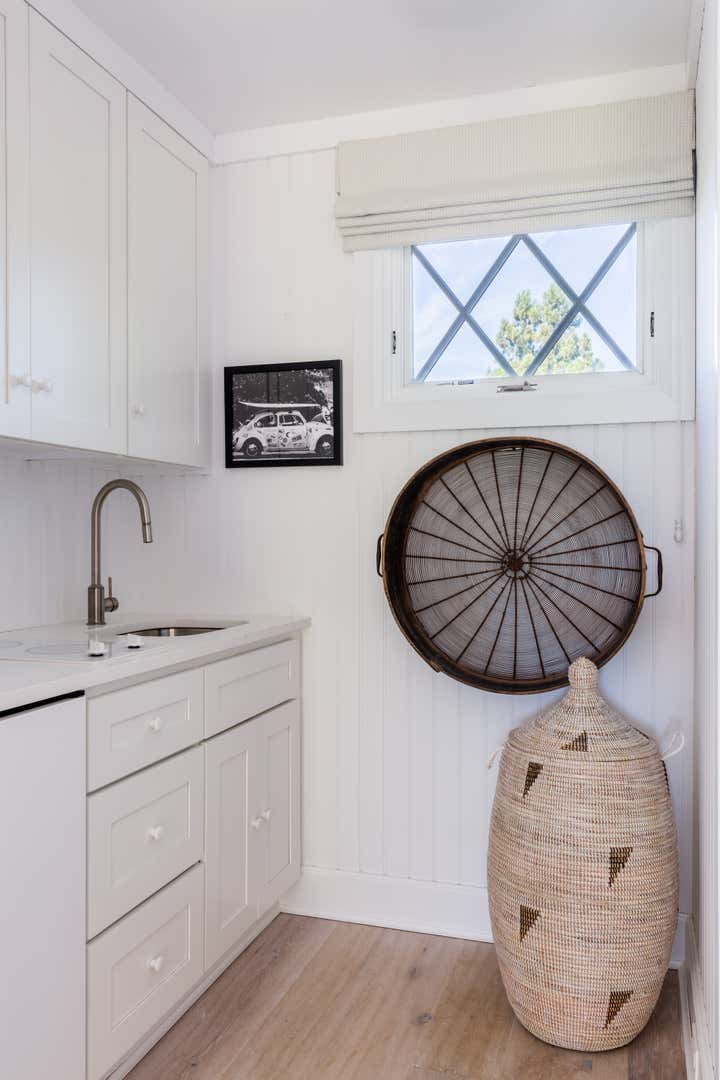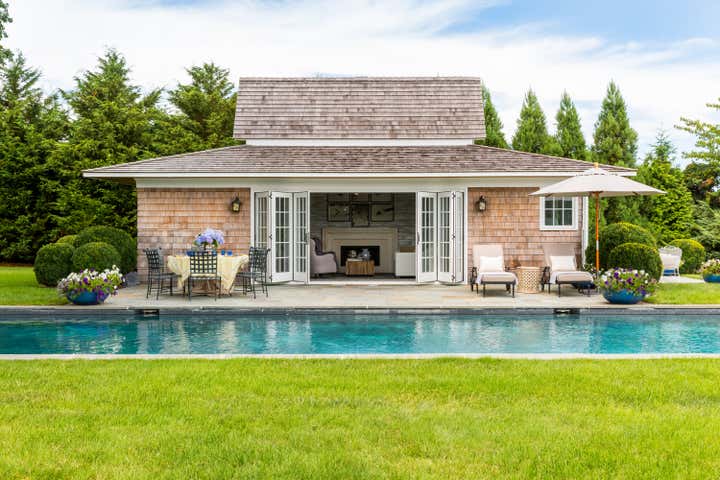 More Projects by Huniford Design Studio