Antique Butter Churns (11 results)
Back Row Home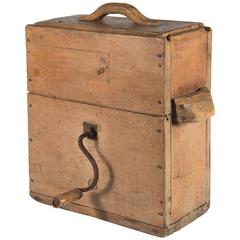 20% Off
Abhaya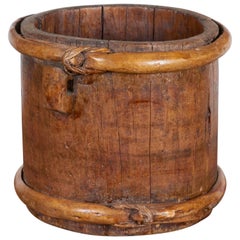 Antique Tibetan Yak Butter Churn
Wood
Black Rock Galleries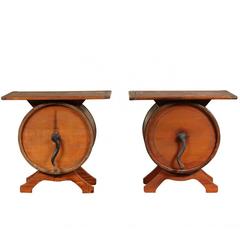 Pair of Antique Butter Churner Tables
ROBUCK

French Cylindrical Butter Churn, 19th century
East Meets West Antiques

19th Century Butter Churn Crock With Blue Decorat...
Unknown
Pottery
East Meets West Antiques

32% Off
19th Century Original Blue Painted Butter Churn fr...
Unknown
Wood
Abhaya

Tall Antique Yak Butter Churn from Tibet
Wood
Abhaya

Antique Tibetan Yak Butter Churn with Decorative K...
Wood
Abhaya

Unusual, Primitive Leather Covered Yak Butter Chur...
Leather, Wood
Clive Devenish Antiques

Whirligig Depicts Woman Churning Butter, American,...
Wood
JM Bealu & Fils

Pair of Sèvres Biscuit Figure "Batteur" and "Batte...
Étienne Maurice Falconet, C-L Suzanne, J-B Defernex
Porcelain