Amphora Austria Manufactory Furniture
The average cost of an antique Amphora Austria Manufactory Furniture is $1,511. The price can vary from $1,250 and $1,774 based on the condition, age, materials and aesthetic value for a specific Amphora Austria Manufactory Furniture.
Masterpiece Antiques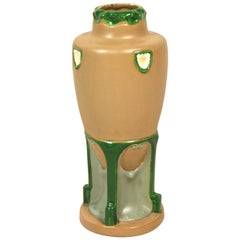 Amphora Vase by Amphora Austria, circa 1910
Amphora Austria Manufactory
Early 20th Century Austrian Art Nouveau Vases and Vessels
Majolica
This outstanding Amphora vase is an absolute classical piece of the Art Nouveau era. The beautiful organic design, the amazing green tones alongside this metallic shimmering kind of sil...
City-Antik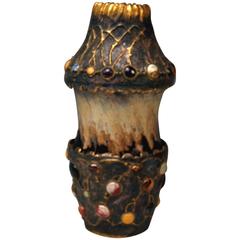 Vase Amphora Austria Art Nouveau Bohemia Teplitz ...
Amphora Austria Manufactory
Antique Early 1900s Austrian Art Nouveau Ceramics
Ceramic
Austrian Ceramics vase made in style of Art Nouveau, deriving from Amphora Austria, circa 1905. Multicolored painted and partially glazed as well as mat finish Excellently manufactured...