Freeforms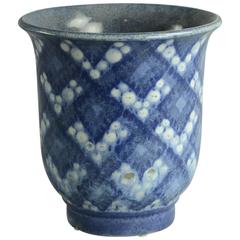 Sale Price
35% Off
Dimensions:
H 8.25 in. Dm 7.75 in.
Dealer Location:
New York, NY
Materials & Techniques:
Ceramic, Earthenware
Large Vase by Andre Plantard for Sevres
Manufacture de Sevres, Andre Plantard
Vintage 1930s French Art Nouveau Vases and Vessels
Ceramic, Earthenware
Earthenware "faience" vase with glossy glaze in shades of blue and white, 1931.