Andreas Feininger Furniture
Gallery 2112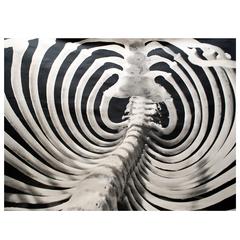 H 10 ft. W 8 ft. 10 in. D 1 in.
Sale Price
33% Off
Dimensions:
H 10 ft. W 8 ft. 10 in. D 1 in.
Dealer Location:
Washington, DC
Materials & Techniques:
Linen, Paper
Monumental B&W Andreas Feininger Photograph of Gor...
Andreas Feininger
Vintage 1950s American American Modern Photography
Linen, Paper
Large and fantastic B & W photograph by American photographer Andreas Feininger (1906-1999). Photograph is of a gorilla rib cage. Printed in 1951 it measures 8ft. 10 in. x 10ft. Photog...