Rewire Custom Lighted Mirror
Offered by rewire
21st Century and Contemporary American Wall Mirrors
Metal, Brass, Mirror
Custom mirror with three lamp illumination from behind mirror. LEAD TIME: ...
rewire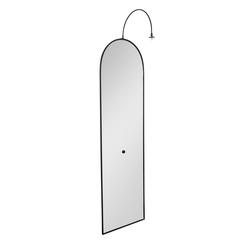 "Aleph" Illuminating Mirror by Carlo Forcolini for...
Carlo Forcolini, Alias
Offered by rewire
Vintage 1980s Italian Mid-Century Modern Floor Mirrors and Full-Length Mirr...
Metal, Glass
Illuminating mirror designed by Carlo Forcolini for Alias in Italy, 1982. S...