IMMORTALIS Art & Antiques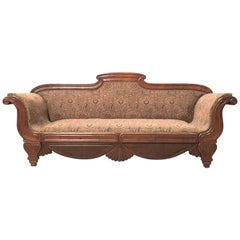 French Carved Walnut Bench, Sofa, Daybed Upholster...
Antique 1850s French Elizabethan Benches
Walnut
19th century French carved walnut bench, sofa, daybed upholstered in original damask Large and very elegant, with beautiful carved Resistant and restored Extra measurements: Seat ...
Antique Revival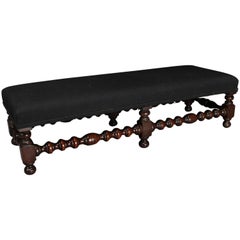 English Elizabethan Style Deeply Turned Six-Leg Up...
20th Century English Elizabethan Benches
Upholstery, Wood
English Elizabethan style bench features six deeply turned leg and stretchers and upholstered seat, circa 1930. Measures: 10" H x 38" W x 14" W.
Architectural Antiques, LLC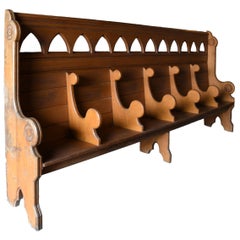 Quartersawn Divided Oak Church Pew
Vintage 1910s American Tudor Benches
Oak
This quartersawn church pew is decorated with organic floral shapes on both ends. The pew is divided into six separate seats, each with rounded arms, which provide wonderful smooth cont...