Emily Summers Studio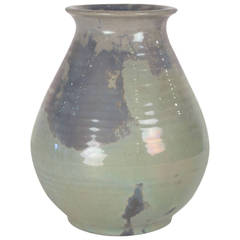 Pewabic Pottery Vase
Pewabic Pottery
Early 20th Century American Ceramics
Ceramic
Pewabic pottery vase with classic iridescent glaze.
Lefflers Antiques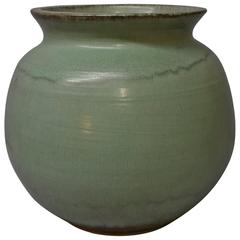 Tall Light Jade Green Pewabic Pottery Vase, Detroi...
Pewabic Pottery
2010s Ceramics
A large-scale vase by Pewabic Pottery of Detroit, MI. This pot is 15" tall by 14" in diameter and is done in a light jade green glaze. Marked on the bottom with impressed Pewabic Potter...
Renaissance Man Antiques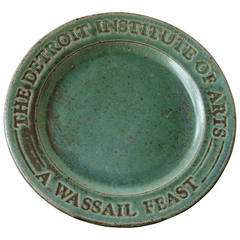 "Wassail Feast" Charger by Pewabic for Detroit Ins...
Pewabic Pottery
Vintage 1980s American Arts and Crafts Ceramics
Clay
Crafted by one of America's finest Arts and Crafts potteries long after the era was over, this charger, glazed in a lovely, deep forest green, was made by Pewabic Pottery in Detroit for...