Pretziada is an interdisciplinary project combining the worlds of journalism, design, craftsmanship and tourism. Our mission might seem contradictory - we want to bring the world to Sardinia in order to preserve all of the particularities of this Mediterranean island. But we truly believe that, working with full respect for the unique local heritage and traditions we can bring change, modernity and innovation to Sardinia without losing an ounce of authenticity. We live full-time on the island, traveling through small mountain towns and coastal villages, learning about t...Read More

1stdibs Dealer Since 2018
Contact Info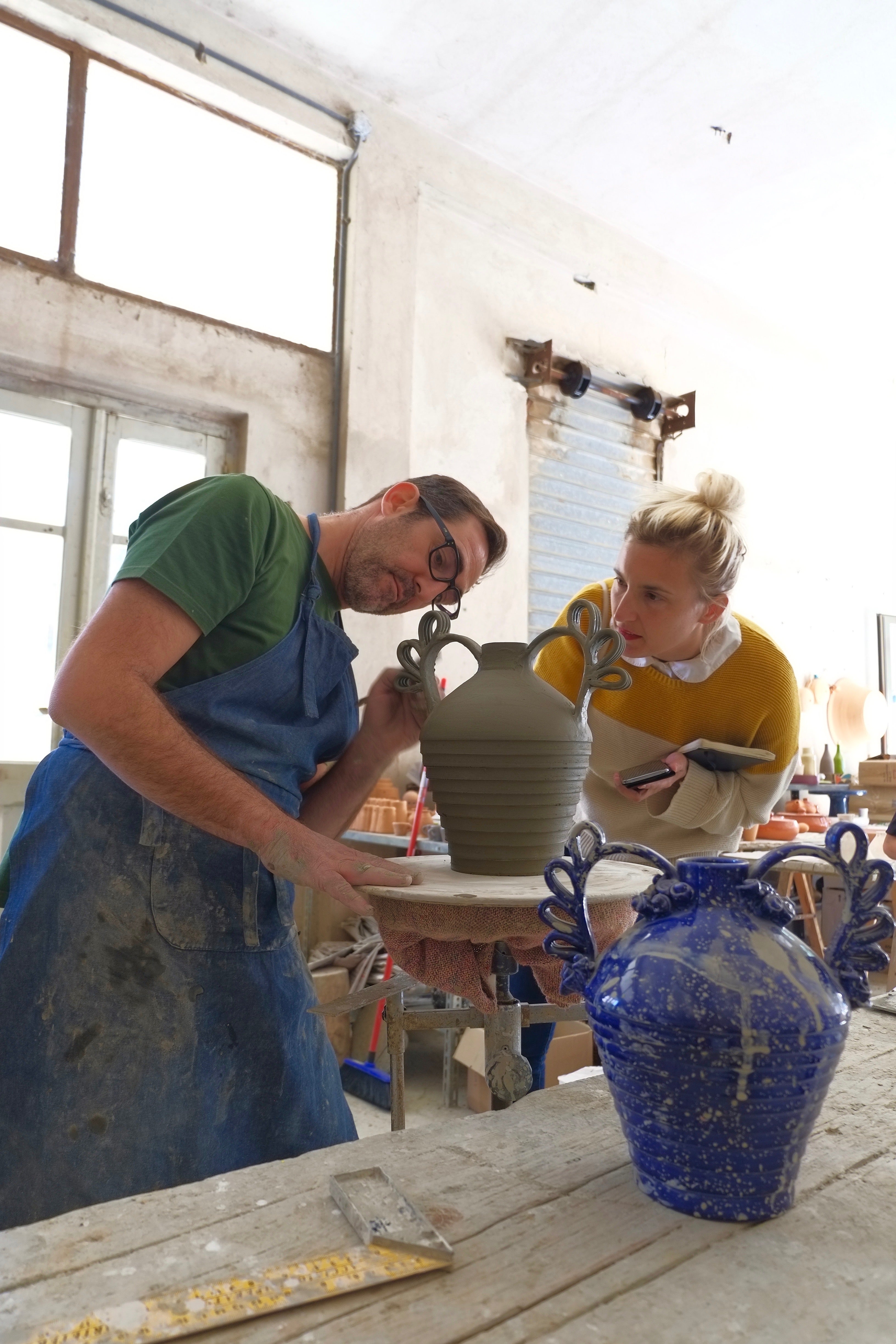 We work hands-on with our artisans to discuss everything from heritage and history to proportions and glazes. Here Walter Usai, a fifth-generation potter from the town of Assemini, and Kyre work on perfecting The Tunda Vase.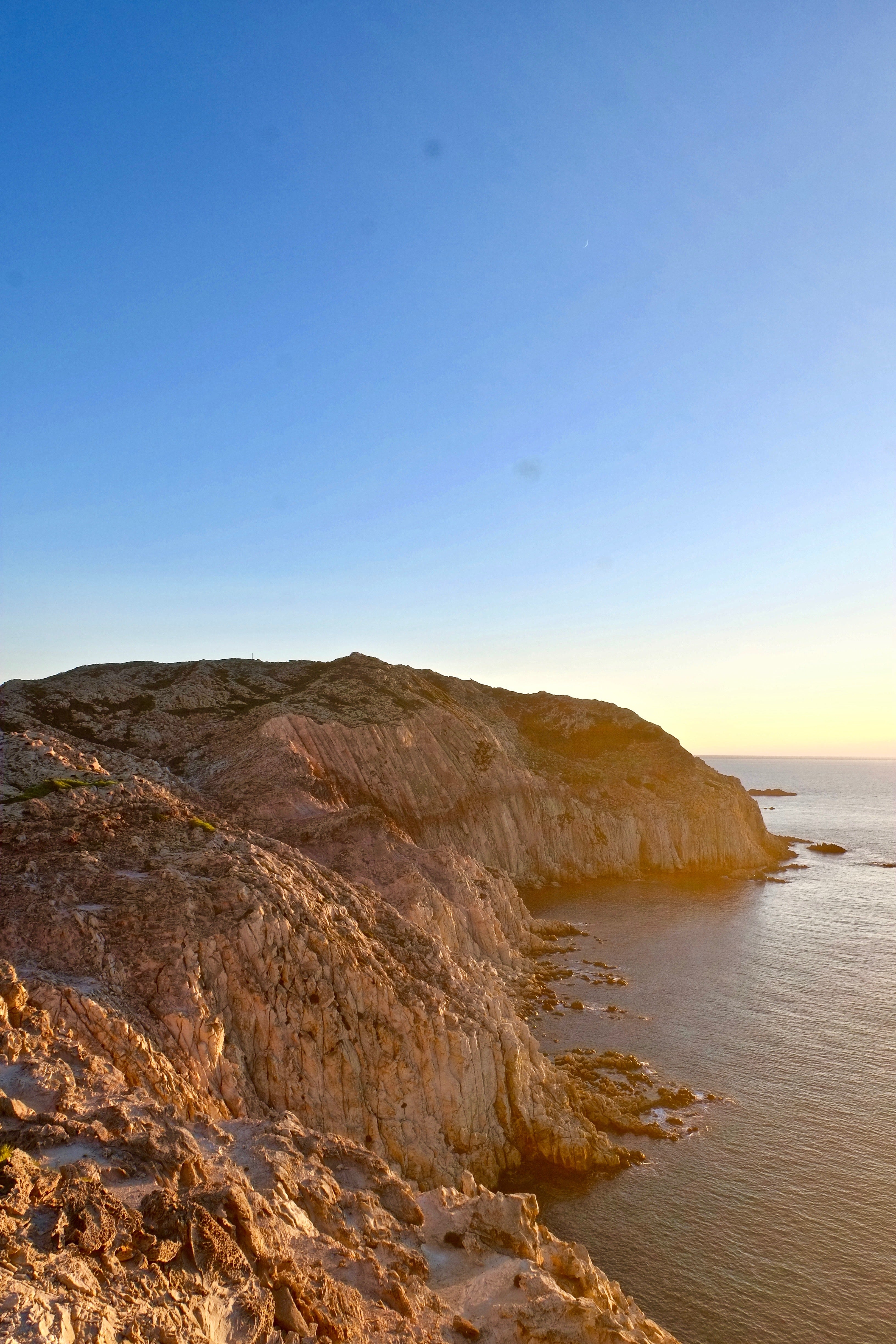 We're based directly on the beautiful Mediterranean island of Sardinia so we can stay in direct contact with the culture as well as respond to the needs of our artisans each and every day. When we host designers, we invite them on a true anthropological journey that includes archeology, history, gastronomy, art and culture.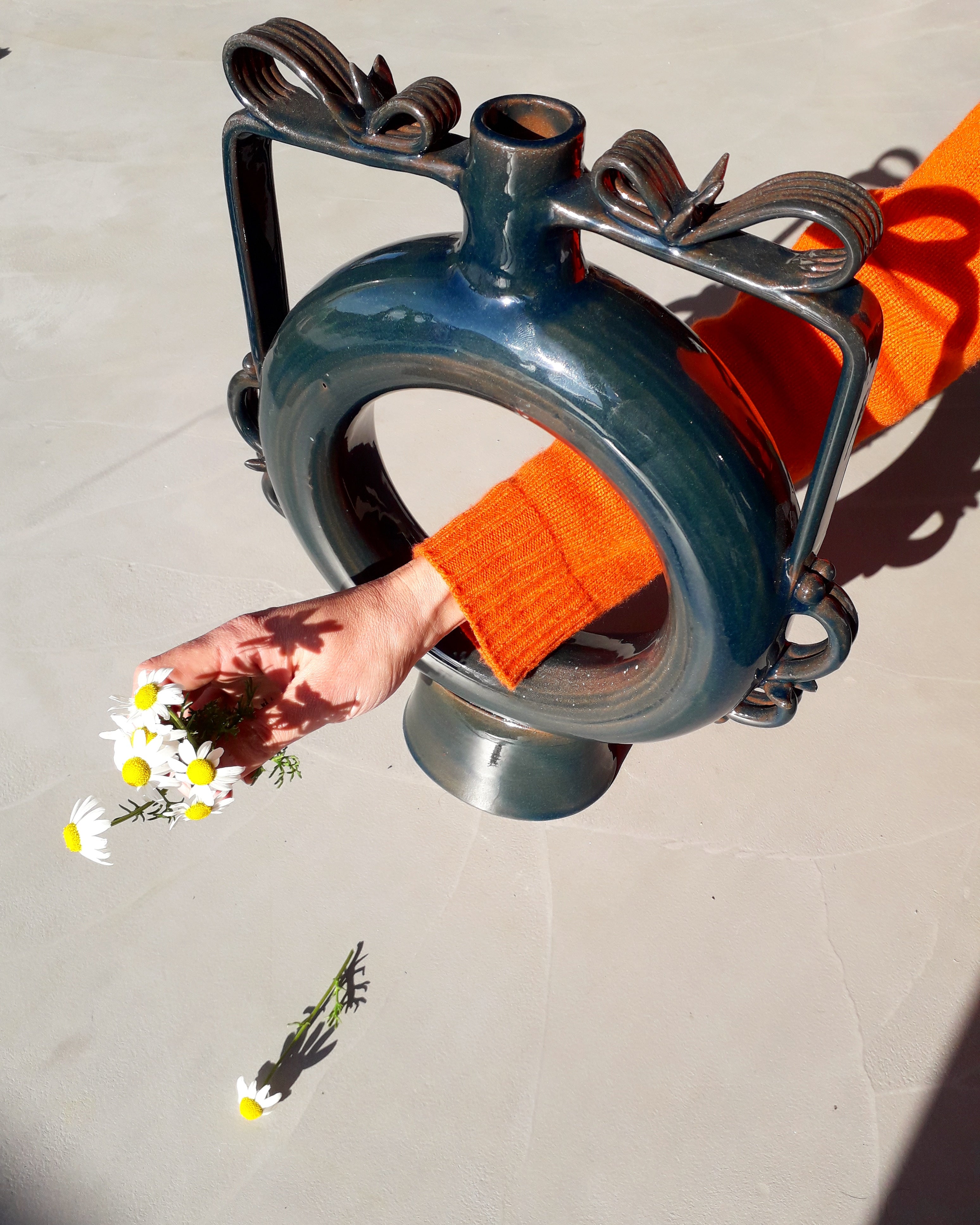 Siri Vase, a reinterpretation of the ancient Roman canteen. Made by artisan Walter Usai.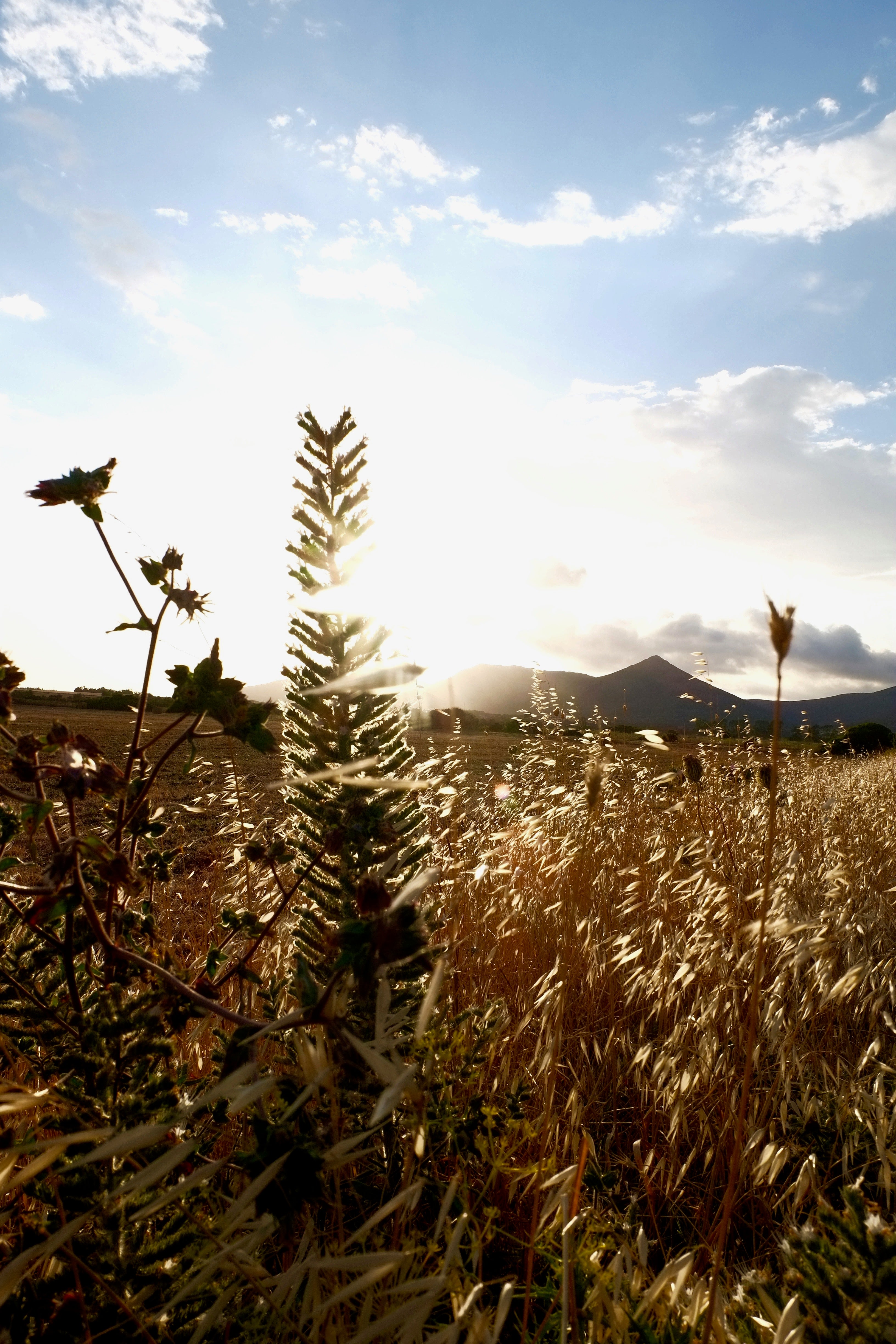 Known for its extreme heat in summer, Sardinia has a punishing beauty. Many of its weeds are delicate flowers, with treacherously spiky stems to boot.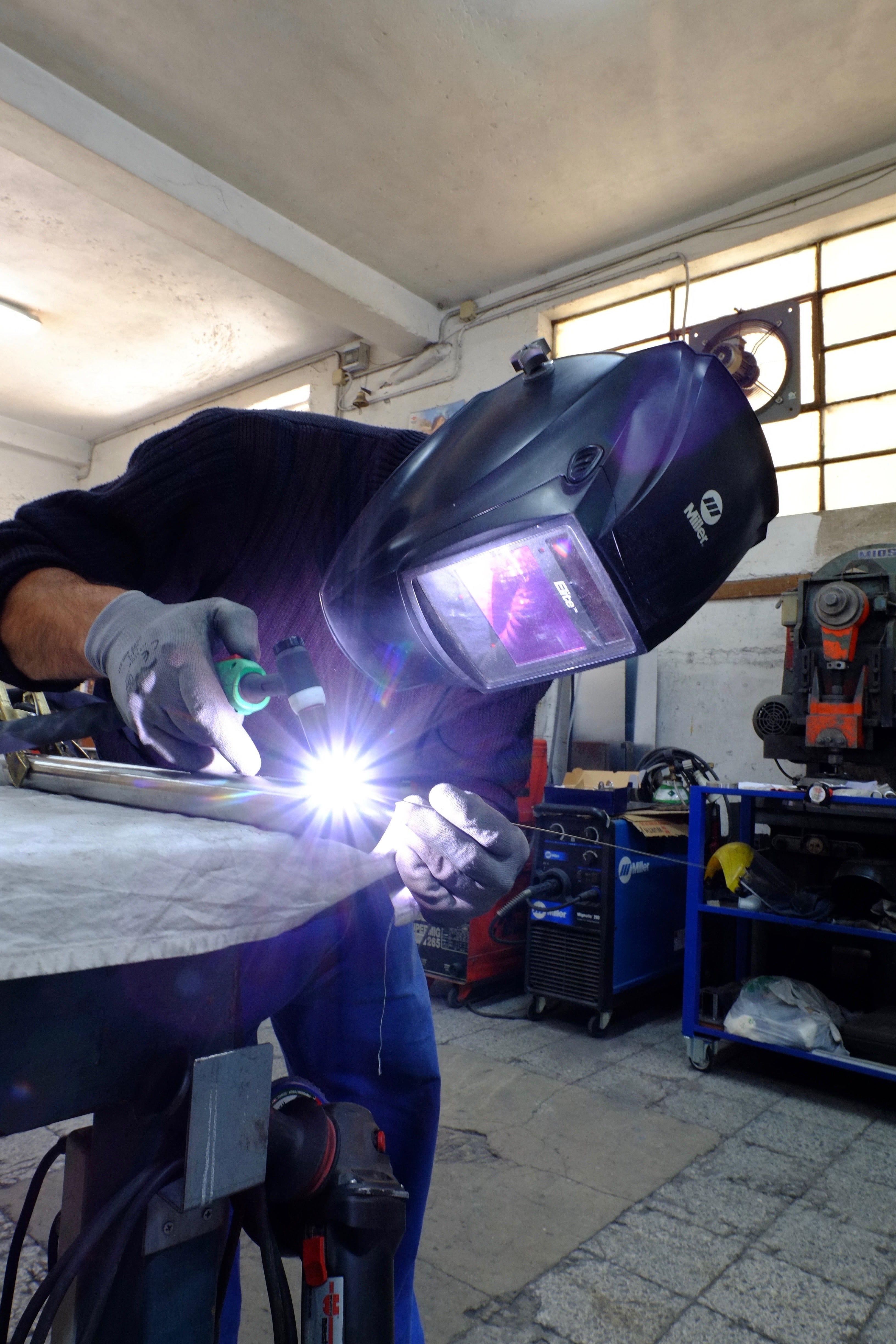 Sardinia is historically one of the poorest regions of Italy, however it is also a place where artisans take sincere pride in the perfection of their work. Our metalworkers are a family of four siblings carrying on the tradition of their father. They are known throughout the island for their precision and their attention to detail.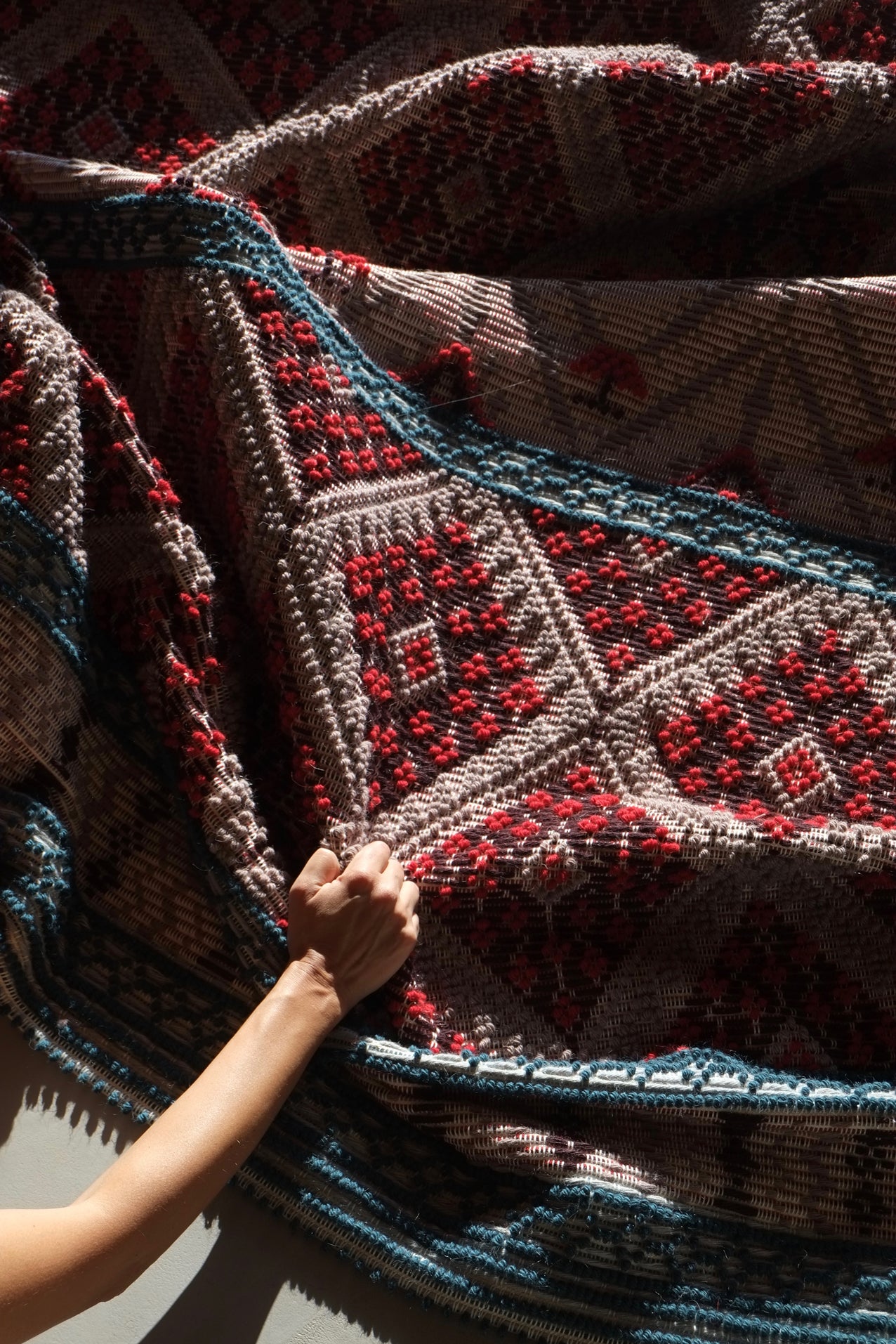 The Banded Carpet mixes a traditional tufting technique ("pibiones" which means grape) with a new technique ("simil-litzos") invented by artisan Mariantonia Urru.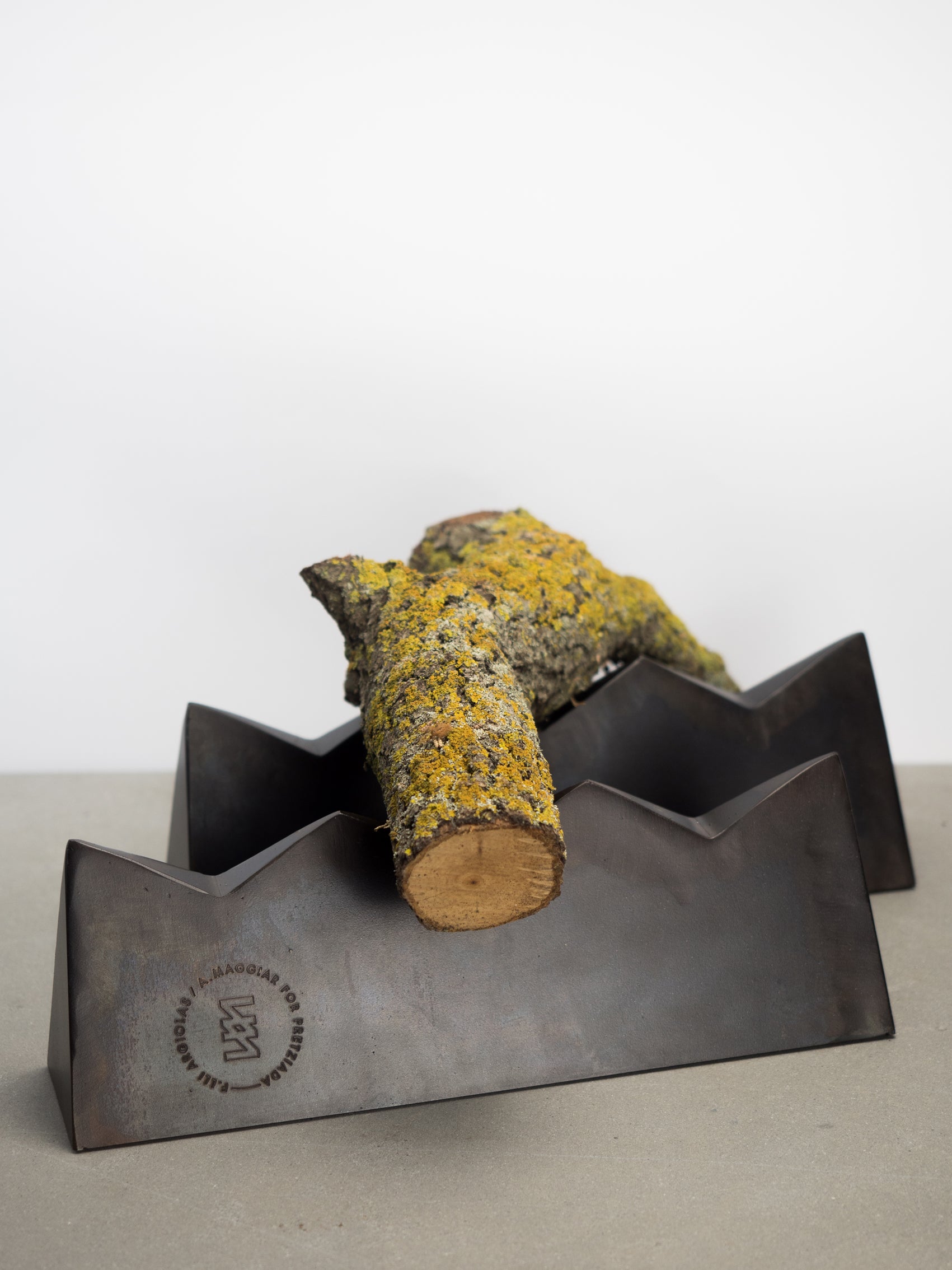 A mainly rural island, the fireplace is the heart of the Sardinian home. Here designer Ambroise Maggiar has distilled the geometric minimalism found in the Sardnina iconography into a pair of andirons for his Ceremony Fireplace Tool Set.
Sardinia is a vivid place, with potent wines, spiny artichokes, intense saffron and strong, flavorful olive oil. It has a unique culture with influences from Italy, Spain, and Northern Africa resulting from its position in the middle of the Mediterranean.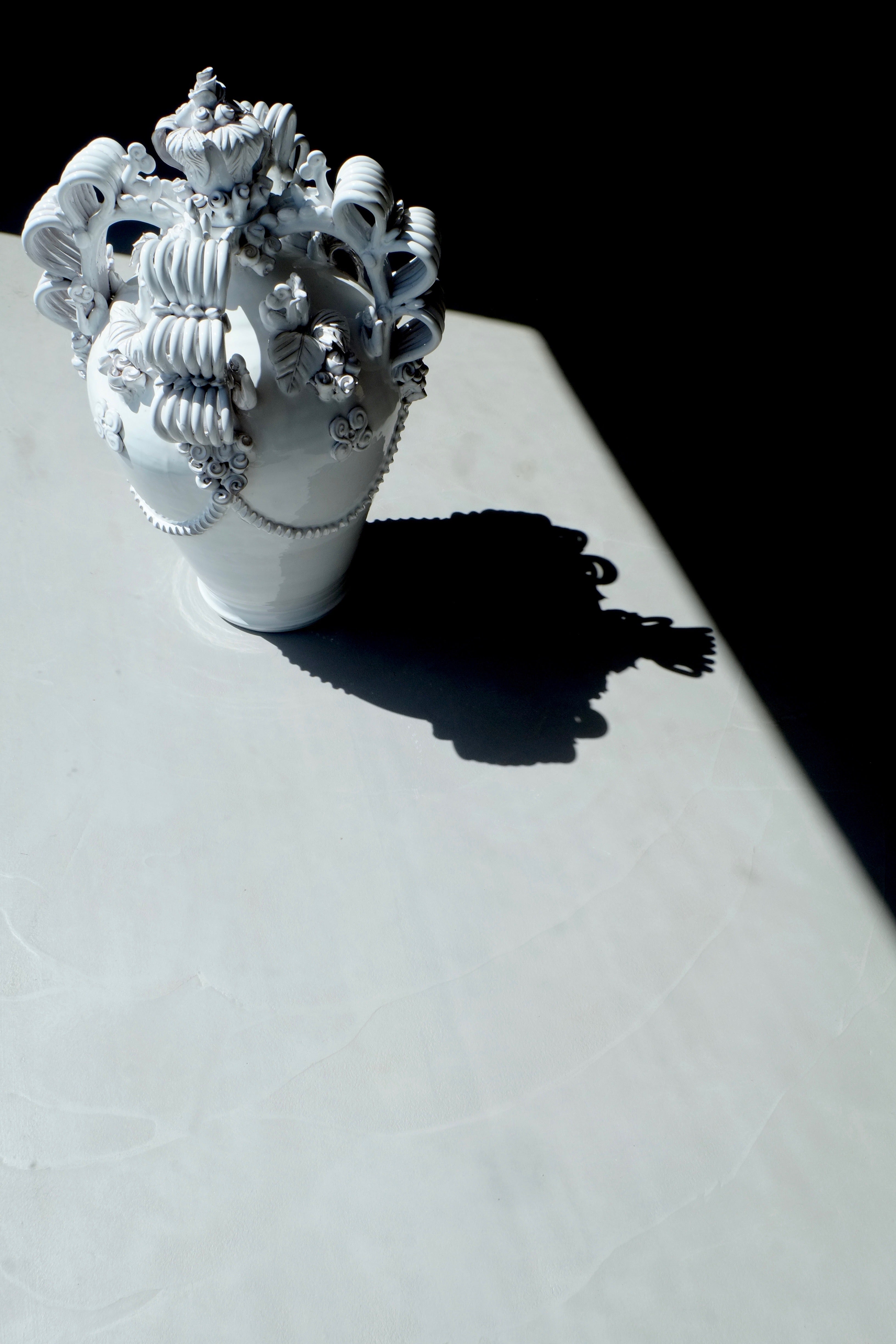 The Nuptial Vase was a traditional wedding gift which began as a small carafe for drinking water to keep on the couple's bedside table. As running water arrived in the 1960's, these vases became larger and more decorative. They are still gifted today, in their new, extravagant size as a gift of beauty.