ma+39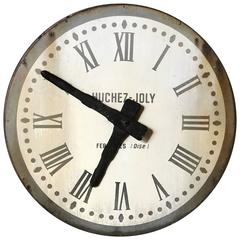 One Belgian Clock
Antique Late 19th Century Belgian Clocks
Just one available! Hurry before this one goes too. Gorgeous size, not too big; not too small. Just right!
Jacques Neve Horloger d'Art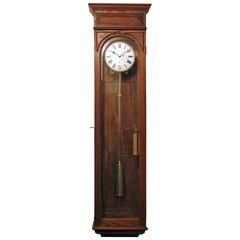 Precision Wall Regulator, Belgian Masterpiece, 192...
Richard Volkaerts
Vintage 1920s Beaux Arts Belgian Clocks
Oak
Precision wall regulator, masterpiece from Richard Volkaerts in 1920, Brussels Professional School of Precision Mechanics and Electricity. Extremely robust construction movement with th...
Fireside Antiques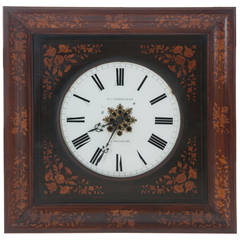 Belgian 19th Century Inlay Wall Clock by B.J. Vand...
Antique 19th Century Belgian Clocks
An impressive square wall clock by B.J. Vanderveken in Bruxelles, Belgium. The outer frame is made of rosewood with a very detailed inlay using fruit wood, the inlay continues on the in...