East Asian Delft and Faience
ANTHONY BARATTA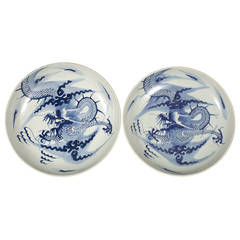 Offered By ANTHONY BARATTA
Pair of Dragon Chargers
20th Century East Asian Delft and Faience
Pair of blue and white chargers with dragon art.
John J. Gredler Works of Art, Inc.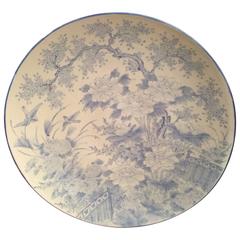 On Hold
Japanese Blue and White Charger, Large-Scale
Antique Late 19th Century Meiji East Asian Delft and Faience
Ceramic
Massive Japanese Meiji blue and white porcelain charger showing a garden with chrysanthemums, cherry blossoms and flying swallows all beautifully painted in soft blue shades.
High Style Deco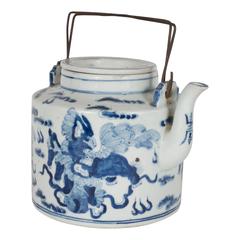 Exquisite Chinese Delft Tea Pot 19th Century with ...
Antique 19th Century Chinese Export East Asian Delft and Faience
Pottery, Wrought Iron
During the early 17th century, the Dutch East India Company imported millions of pieces of Chinese porcelain to the Netherlands in order to meet a seemingly insatiable demand among the ...