French Metro Antiques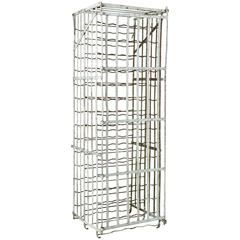 Early 20th Century French Riveted Iron Wine Cage o...
Vintage French 1920s Wine Coolers
Iron
Manufactured during the 1920s, this riveted iron wine cage or wine rack was originally attached to the wall in a French wine cellar though it may also remain freestanding. Painted in a ...
Timothy Langston Fine Art & Antiques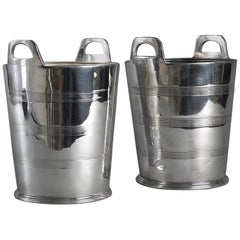 Early 20th Century Pair of Silver Plated Wine Cool...
Vintage English 1920s Wine Coolers
A pair of early 20th century silver plated ice pails, the bodies with turned rings and having two carrying handles. One with stamps for Lyons Corner Houses to the underside.
La Tropical de Luxe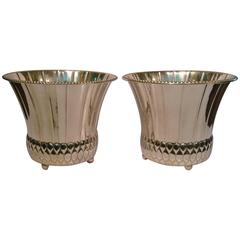 Pair of Art Deco Planters Silver Plated Brass, Ger...
Vintage German Art Deco 1920s Wine Coolers
Pair of Art Deco flower planters silver plated brass, Germany, 1920. Marked Alemania. Means Germany.