Adolf Loos Decorative Objects
The average cost of an antique Adolf Loos Decorative Objects is $7,477. The price can vary from $4,906 and $10,049 based on the condition, age, materials and aesthetic value for a specific Adolf Loos Decorative Objects.
Woka Gallery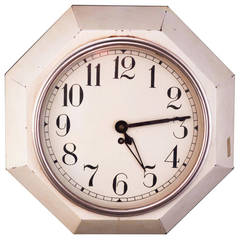 Wall Clock by Adolf Loos
Adolf Loos
Vintage 1920s Austrian Art Deco Clocks
Wall clock, model design Adolf Loos, circa 1920, white enameled octagonal metal housing, clear glass in nickel binding (flap missing), black hands and numbers, signs of use, not tested ...
Woka Gallery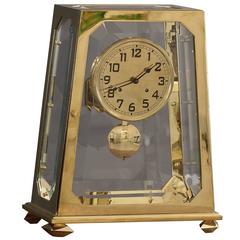 Adolf Loos Mantelpiece-Clock Designed in 1900
Adolf Loos, Woka Lamps
2010s Austrian Jugendstil Clocks
Cut Glass, Brass
Mantelpiece clock, often used by Adolf Loos in houses he designed. Casted brass-frame on four Rhomboid legs, strengthened edges leading to octagonal side frames, facettet glasses, closa...