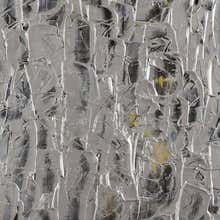 Lélia Pissarro (FRANCE, B. 1963)
Lélia Pissarro was born in Paris on the 27th of July in 1963, the third and youngest child of the artist Hugues-Claude Pissarro and Katia, an art dealer.
From infancy until the age of 11 Lélia was entrusted to the care of her grandparents, Paulémile Pissarro and his wife Yvonne, and her interest in drawing and painting was nurtured by Paulémile whilst living in Clécy, Normandy. Paulémile taught her the fundamental Impressionist and Post-Impressionist techniques as had been taught to him by his father and his brothers, and so began her love for figurative art. She sold her first canvas to Wally Findlay, a New York art dealer, when she was only four years of age!
Before his death, Paulémile made Lélia promise to retain her family name, to continue painting and to make art her life.
At the age of 11, Lélia returned to Paris to live with her parents and it was then that she had her first exhibition at the "Salon de la Jeune Peinture" where she was, in all probability, the youngest ever exhibitor.
Hugues-Claude, whose style veered towards conceptual art, took over from Paulémile as Lélia's teacher and consequently she practiced drawing on a daily basis.
At 15 Lélia participated in an exhibition at the Luxembourg Museum in Paris and a year later, having excelled in a special examination, enrolled at the Ecole des Beaux-Arts in Tours. With her parents dividing their time between France and California, Lélia found herself moving between Tours, Paris and San Francisco.
During this period Lélia became dissatisfied with conceptual art and reverted to the family's traditional creative roots, which distanced her from her avant-garde teachers. However, during the late 1980s, as the figurative style once again became fashionable, Lélia's work gained in popularity.
Whilst in Paris, Lélia taught art at the Moria School and studied oil painting restoration under Madame De Pangalleria at the laboratory of the Louvre and during this time had solo exhibitions in Paris, Lyon, Mulhouse and Rennes.
Following her marriage in 1988 to David Stern, the London art dealer, she moved to London, where her studio has become a meeting place for artists and friends and where conversation and tuition generate an exchange of opinions on drawings, pastels, watercolours, oil paintings and engravings.
In 1999 Lélia became one of the founders of the "Sorteval Press," a group of artists dedicated to developing their skills and techniques in etching and printmaking. Their first exhibition took place at the Mall Gallery in London, and the artists' efforts ensured a highly successful first exhibition.
Balancing her role as artist and mother to three children, Lélia has successfully exhibited not only in London but also in Japan, South Africa, France, Switzerland and Israel. In the United States, Lélia's work has been shown in New York, Boston, Washington D.C., Dallas, San Francisco and Los Angeles.
Following the tradition of her great-grandfather Camille Pissarro, her grand-father Paulémile and her father Hugues-Claude, this fourth-generation artist has played an important role by participating in a series of exhibitions entitled "Pissarro — The Four Generations."
(Biography provided by Stern Pissarro Gallery)
Applied Filters
13 results
Previously Available Items
Empedocles' Village
By Lelia Pissarro
Located in New Orleans, LA
Following a long and rich tradition of Impressionist landscapes, French artist Lélia Pissarro painted this scene with a vibrancy and spontaneity reminiscent of the work of her great-...
Category
20th Century Post-Impressionist Lelia Pissarro Paintings
Joelle Ranzini sous la niege
By Lelia Pissarro
Located in Austin, TX
Lelia Pissarro "Joelle Ranzini sous la niege" Original Oil painting on paper 7.75 x 10.75 We all have the dream of someday being "collectible." Actually, some of us may even have ob...
Category
21st Century and Contemporary Impressionist Lelia Pissarro Paintings
Clécy Purple Snow
By Lelia Pissarro
Located in Austin, TX
"Clécy Purple Snow" by Lélia Pissarro is an oil pastel on card impressionist piece measuring 10 inches square and featuring three houses in a snowy landscape. Lélia Pissarro was bor...
Category
21st Century and Contemporary Impressionist Lelia Pissarro Paintings
Materials
Paper, Oil Pastel
Artists Similar to Lelia Pissarro