T. Reggiardo Antiques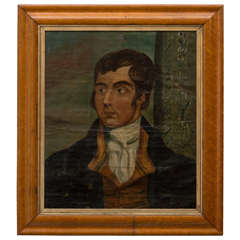 American Naïve Portrait of a Gentleman, circa 183...
Unknown
Antique 19th Century American Federal Paintings
Birdseye Maple, Oil Paint
American nai¨ve portrait of a gentleman. Oil on canvas. Bird's-eye maple period frame. Old re-lined reinforced canvas. Frame dimensions: width: 24 inches x height: 27 inches. Late Feder...
Spurgeon Lewis Antiques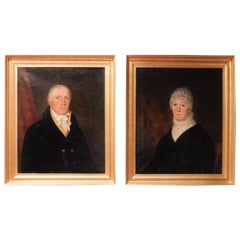 Oil on Canvas Pair of Portraits of a Couple, Proba...
Antique Early 19th Century American Federal Paintings
This fashionable Federal era American couple appear to be in their original gilt frames. They were probably painted in New York State. The details of their apparel are very well done, e...