For its extraordinary range of bracelets, watches, rings and other adornments, French luxury house Cartier is undeniably one of the most well known and internationally revered jewelers in the world among clients both existing and aspirational.
Perhaps 1847 was not the ideal time to open a new watchmaking and jewelry business, as the French Revolution was not kind to the aristocracy who could afford such luxuries. Nevertheless, it was the year Louis-François Cartier (1819–1904) — who was born into poverty — founded his eponymous empire, assuming control of the workshop of watchmaker Adolphe Picard, under whom he had previously been employed as an assistant. Of course, in the beginning, it was a relatively modest affair, but by the late 1850s, Cartier had its first royal client, Princess Mathilde Bonaparte, niece of Napoleon Bonaparte, who commissioned the jeweler to design brooches, earrings and other accessories.
Under the leadership of Louis-François's son, Alfred, who took over in 1874, business boomed. Royalty around the world wore Cartier pieces, including Tsar Nicholas II of Russia, the Maharaja of Patiala and King Edward VII, who had 27 tiaras made by the jewelry house for his coronation in 1902 and issued Cartier a royal warrant in 1904. (Today, the British royal family still dons Cartier pieces; Kate Middleton, Duchess of Cambridge, regularly sports a Ballon Bleu de Cartier watch.)
Cartier's golden years, however, began when Alfred introduced his three sons, Louis, Pierre and Jacques, to the business. The brothers expanded Cartier globally: Louis reigned in Paris, Pierre in New York and Jacques in London, ensuring their brand's consistency at their branches across the world. The trio also brought in such talents as Charles Jacqueau and Jeanne Toussaint.
One of Cartier's earliest major successes was the Santos de Cartier watch — one of the world's first modern wristwatches for men. (Previously, a large number of people were using only pocket watches.) Louis designed the timepiece in 1904 for his friend, popular Brazilian aviator Alberto Santos-Dumont, who wanted to be able to check the time more easily while flying.
Cartier's other famous timepieces include the Tank watch, which was inspired by the linear form of military tanks during World War I, and the so-called mystery clocks. Invented by watchmaker and magician Jean-Eugène Robert-Houdin and later crafted exclusively for Cartier in the house's workshop by watchmaker Maurice Couët, the mystery clocks were so named because the integration of glass dials on which the clocks' hands would seemingly float as well as structures that are hidden away within the base give the illusion that they operate without machinery.
On the jewelry side of the business, Cartier's internationally renowned offerings include the Tutti Frutti collection, which featured colorful carved gemstones inspired by Jacques's trip to India and grew in popularity during the Art Deco years; the panthère motif, which has been incorporated into everything from brooches to rings; and the Love bracelet, a minimal, modernist locking bangle inspired by medieval chastity belts that transformed fine jewelry.
While the Cartier family sold the business following the death of Pierre in 1964, the brand continues to innovate today, renewing old hits and creating new masterpieces.
On 1stDibs, find a growing collection of contemporary and vintage Cartier watches, engagement rings, necklaces and other accessories.
Average Sold Price
US$6,664
Iconic Designs from Cartier
Explore timeless pieces that have earned their place in history.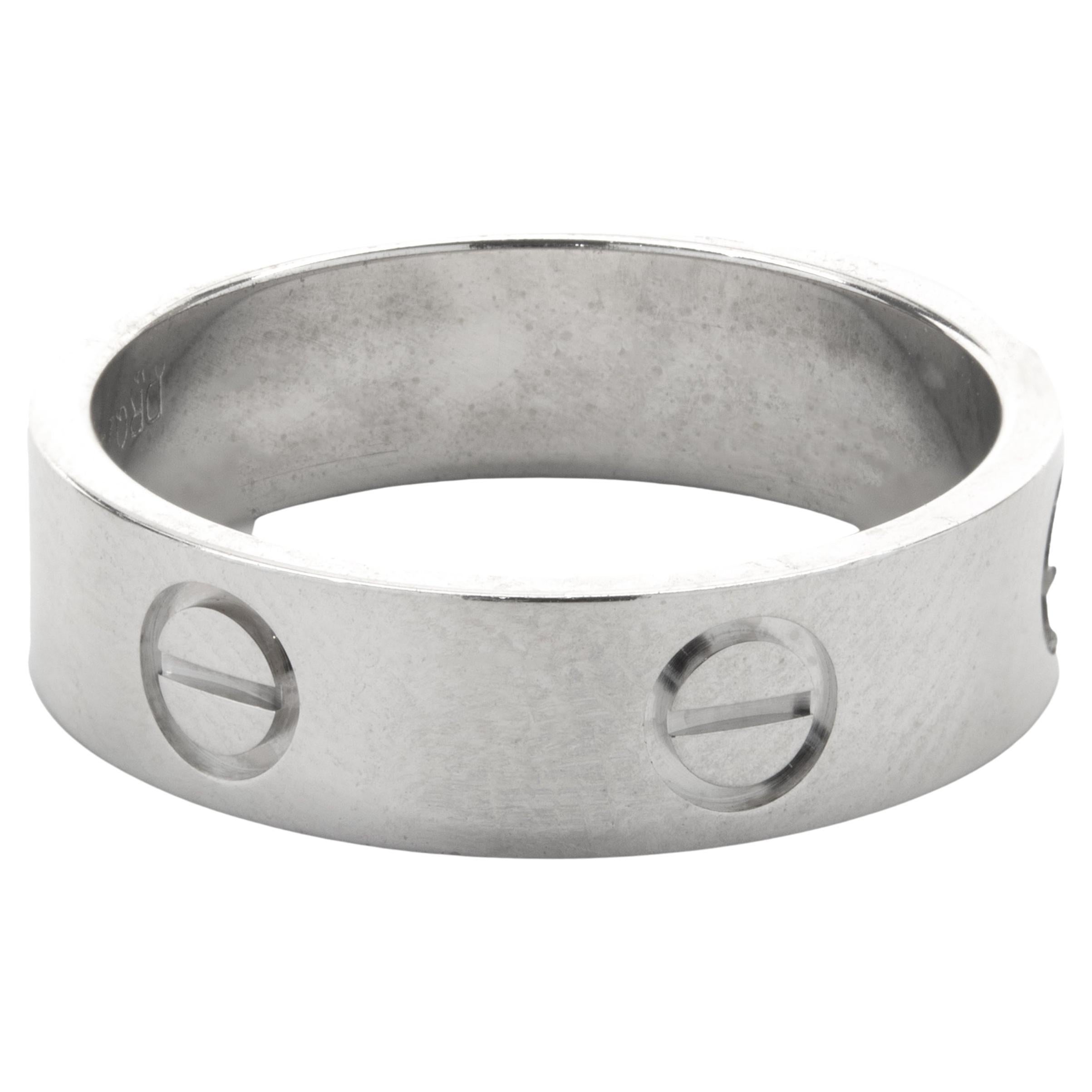 Love Ring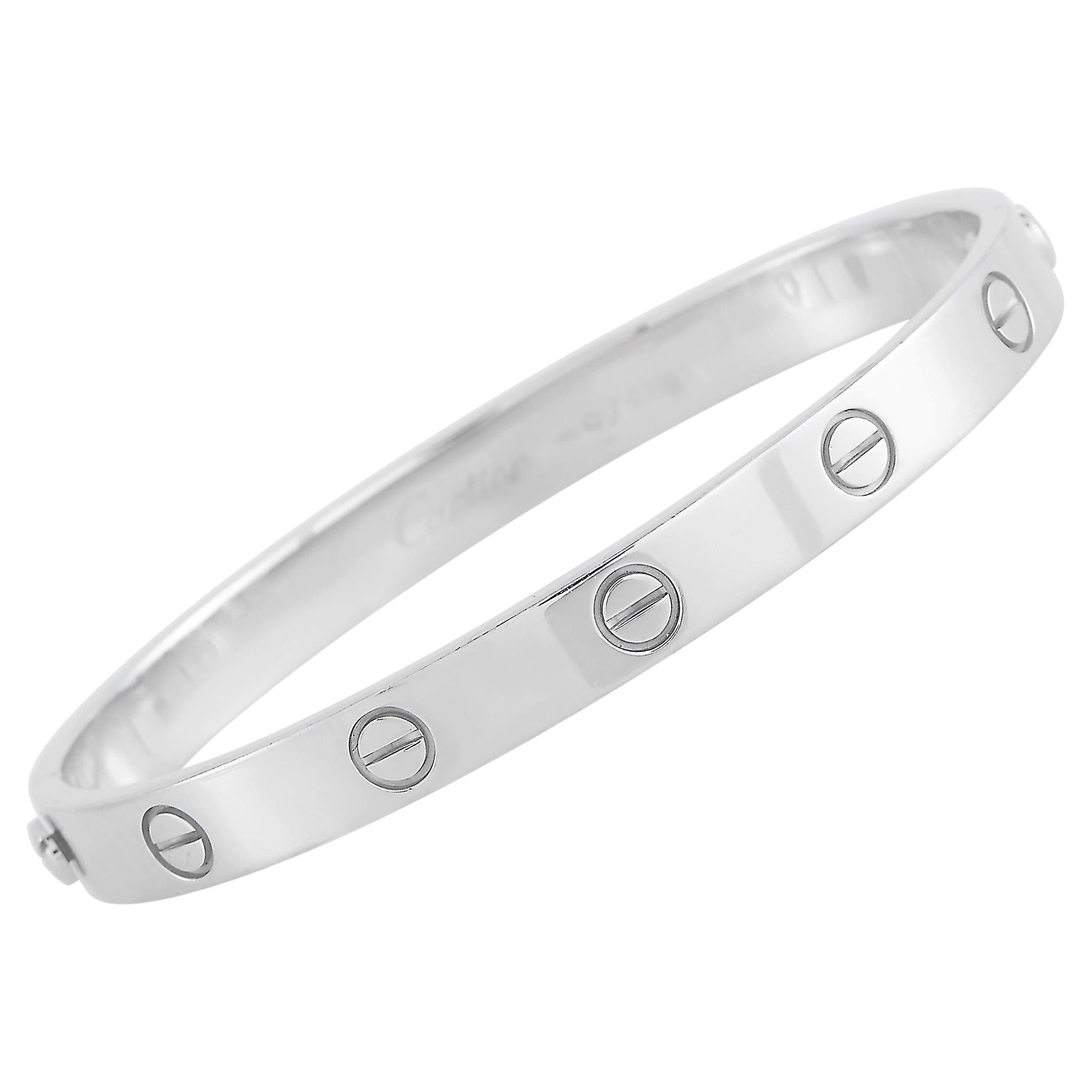 Love Bracelet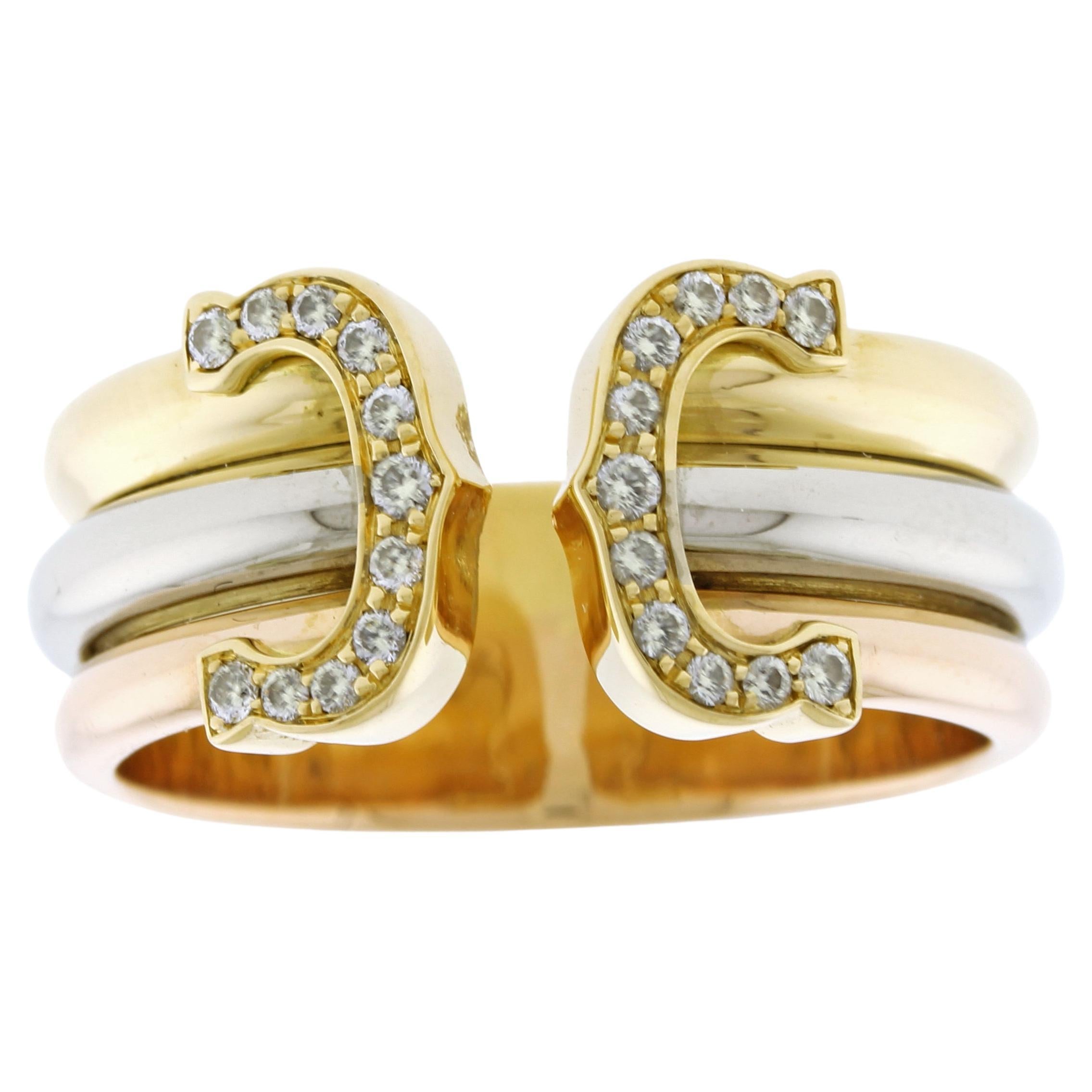 Trinity Ring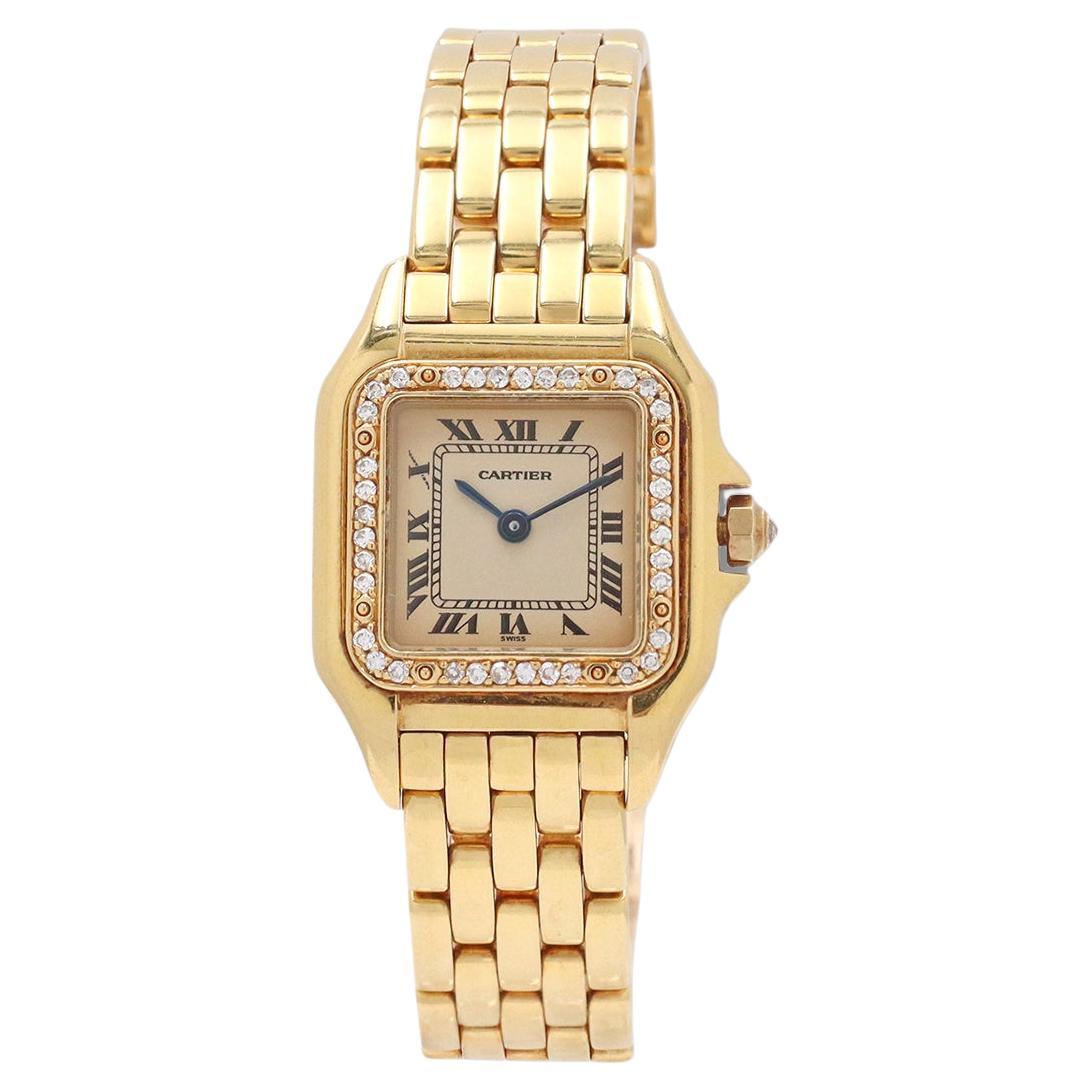 Panthère Watch
More Cartier Designs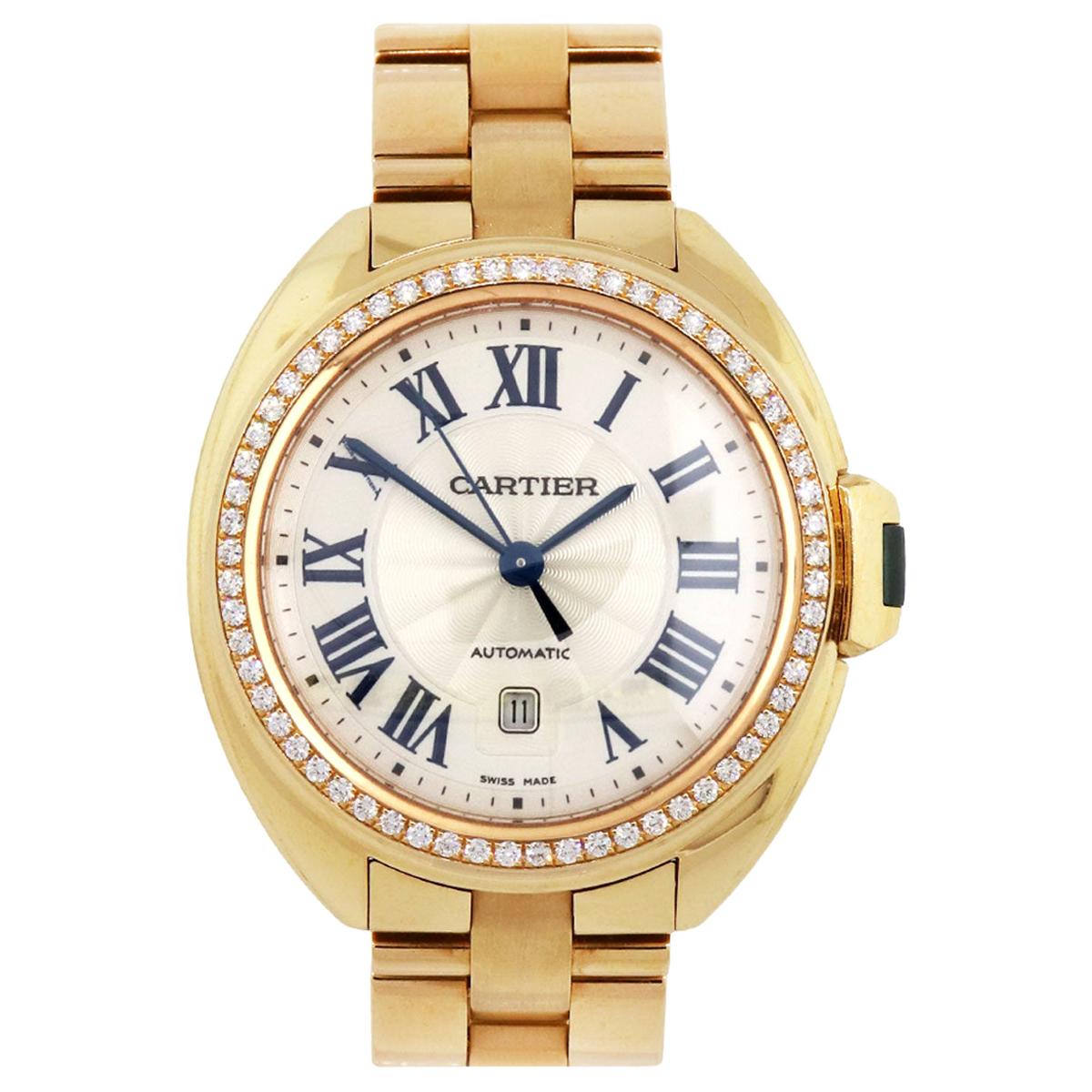 At first glance, the Clé de Cartier watch, which debuted in 2015, is a blend of traditional design elements: It has a classic Cartier circular opalescent dial with blue hands and blue Roman numerals, plus an ovoid case that blurs the line between round and tonneau forms, a shape frequently used in mid-century watches. This focus on design history is not altogether surprising for Cartier (established 1847), given the brand's penchant for honoring its long legacy of watchmaking. Where the watch...
Shop All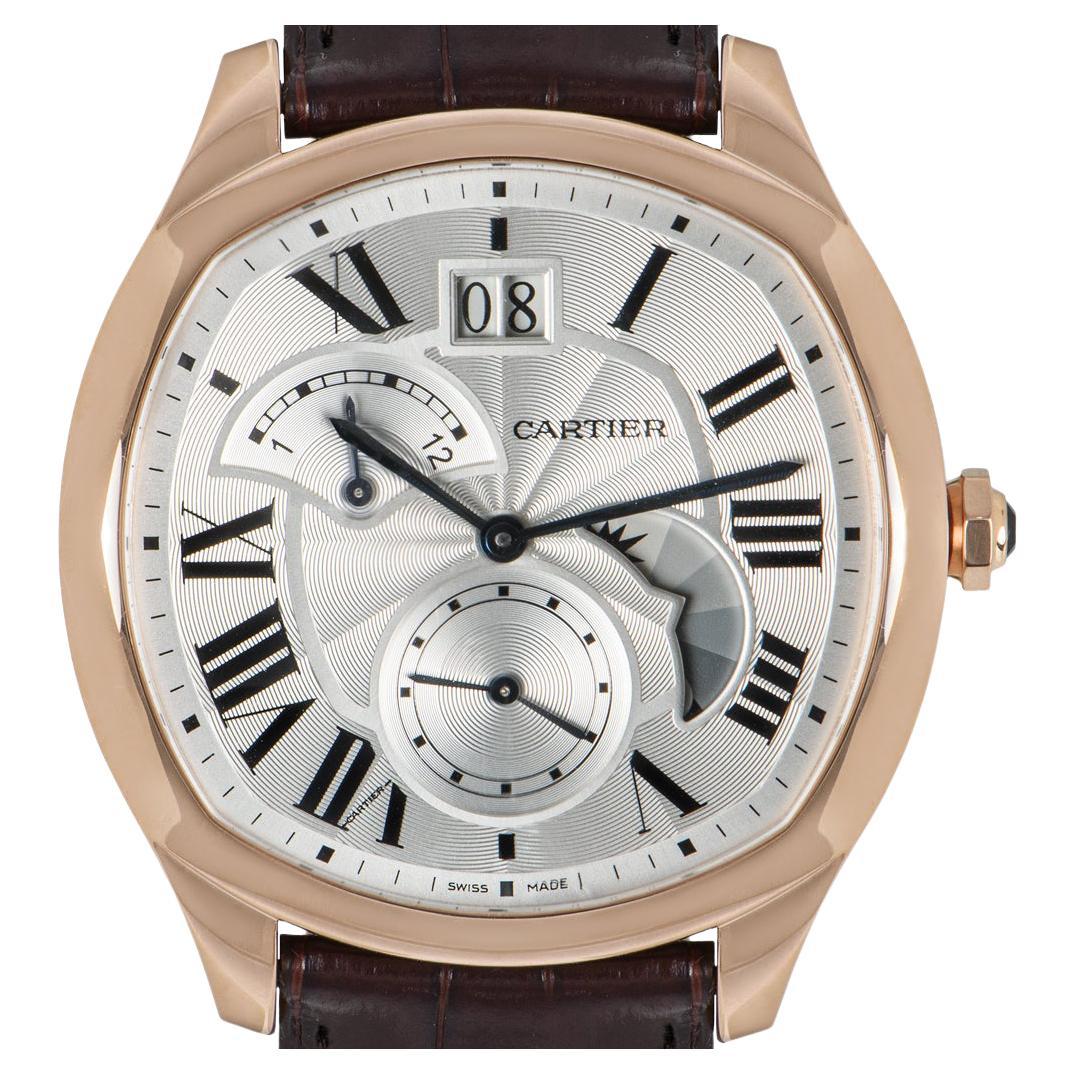 Cartier jewelry & watches for sale on 1stDibs
Find Cartier jewelry & watches available on 1stDibs. These unique items were designed with extraordinary care, often using
gold
. While looking for the most stylish antique or vintage Cartier jewelry to pair with your ensemble, you'll find that Cartier
diamond
jewelry & watches can add a particularly distinctive touch to your look, from our inventory of 67. This collection contains 145 pieces as well as a number of other designs by this jeweler.
Contemporary
and
modern
are some of the most popular styles of Cartier jewelry & watches available on 1stDibs. While this collection reflects work that originated over various time periods, most of these items were designed during the 21st Century and
Contemporary
. If you're looking for additional options, many customers also consider jewelry & watches by
Chopard
,
Sicis Jewels
and
Rolex
. Cartier jewelry & watches can vary in price, gemstone, time period and other attributes. Price for these items starts at
$470
and tops out at
$79,112
, while pieces like these can sell for
$5,750
on average.
Questions About Cartier
1stDibs Expert

April 5, 2022

Yes, Cartier watches are considered luxury watches. Cartier is a noted jeweler, taking that attention to detail and access to high-quality metals and jewels to their watches—they spare no expense and are highly desirable. On 1stDibs, find a collection of authentic Cartier watches from some of the world's top sellers.

1stDibs Expert

February 22, 2021

Most Cartier watches are quartz, but the iconic Tank watch is automatic. While quartz watches work due to a pre-installed battery, automatic watches use a spring system and are self-winding.

1stDibs Expert

February 22, 2021

Cartier pieces may be cheaper in Paris than they are in the U.S., but that's because of the exchange rate. Cartier doesn't price the pieces depending on the country.

1stDibs Expert

February 22, 2021

A Cartier engagement ring can cost between $3,000 and $800,000. The price depends on the diamond's carat weight and quality.

1stDibs Expert

February 22, 2021

Today, the Cartier symbol, or logo, is the luxury house's name written in a clean serif font that mimics cursive handwriting. Typically, the logo is either black on white or white on a black background. Its refined and understated appearance references the high standards that have long been associated with this celebrated brand.