The Curious Orange Store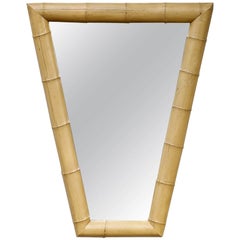 W 3 ft. 1 in. H 3 ft. 10 in.
Dimensions:
W 3 ft. 1 in. H 3 ft. 10 in.
Dealer Location:
Charlottesville, VA
Vintage Bamboo Form Mirror
Academy Arts
Late 20th Century American Hollywood Regency Wall Mirrors
A dramatic vintage bamboo form mirror of trapezoidal shape. The chunky cast body of this cool mirror give it some playful scale and will make it easy to place within any modern interior...