Andre von Martens Furniture
Frank Landau - Selected Design Objects & Fine Art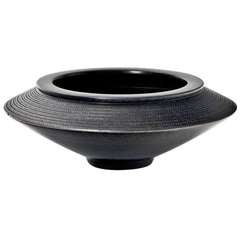 Offered by
Frank Landau - Selected Design Objects & Fine Art
By Andre von Martens
Offered by
Frank Landau - Selected Design Objects & Fine Art
By Andre von Martens
Dimensions:
H 3.94 in. Dm 10.63 in.
Dealer Location:
Frankfurt, Hessen, DE
Materials & Techniques:
Clay
André Von Martens Vase
Andre von Martens
21st Century and Contemporary German Modern Vases and Vessels
Clay
Vase with magnificently reeded surface, designed and produced by Swiss Artist André von Martens. The design features, such as color, form, ornamentation, texture, shine, sonority and we...