Villa Vintage etc.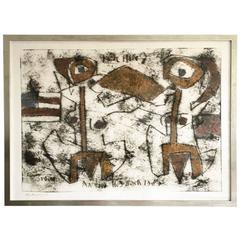 Important Work by Anton Heyboer, the Netherlands, ...
Anton Heyboer
Vintage 1980s Dutch Modern Paintings
Glass
Anton Heyboer (Sabang, 10 februari 1924 – Den Ilp, 9 april 2005) was a Dutch painter and etcher. He lived with four woman (brides) in a Community in Den Ilp, Landsmeer in The Netherland...