The average cost of an antique Anton Heyboer Furniture is $6,646. The price can vary from $3,582 and $9,712 based on the condition, age, materials and aesthetic value for a specific Anton Heyboer Furniture.
Monique Relander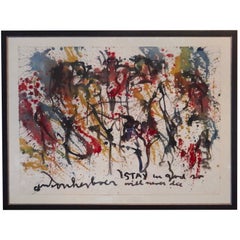 Anton Heyboer Painting
Anton Heyboer
1990s Dutch Modern Paintings
Aquarel on paper by the Dutch artist Anton Heyboer.  
Villa Vintage etc.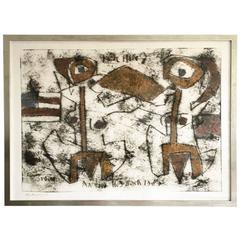 Important Work by Anton Heyboer, the Netherlands, ...
Anton Heyboer
Vintage 1980s Dutch Modern Paintings
Glass
Anton Heyboer (Sabang, 10 februari 1924 – Den Ilp, 9 april 2005) was a Dutch painter and etcher. He lived with four woman (brides) in a Community in Den Ilp, Landsmeer in The Netherland...