The average cost of an antique Adam D. Tihany Furniture is $6,350. The price can vary from $4,200 and $8,500 based on the condition, age, materials and aesthetic value for a specific Adam D. Tihany Furniture.
Greenwich Living Antiques & Design Center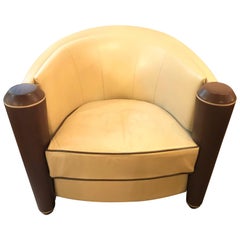 i4 Mariani Marnie Tub Chair by Adam Tihany for Pac...
Adam D. Tihany
Late 20th Century Art Deco Chairs
An i4 Mariani Marnie Tub chair by Adam Tihany for Pace. This fine chair was purchase at Pace for over $9000 by this highly sought after designer and lived in a Greenwich CT mansion unti...
Lefflers Antiques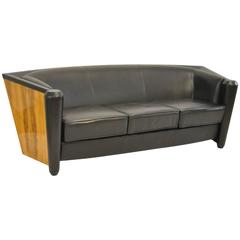 Marnie Leather Sofa with Elm Back by Adam Tihany f...
i4 Mariani, Adam D. Tihany
Late 20th Century Sofas
A beautiful three seat Marnie Sofa designed by Adam Tihany for the Pace Collection, Mariani Furniture. This sofa features a burr-elm back and black leather upholstery. The frame is done...