5 Saint Andre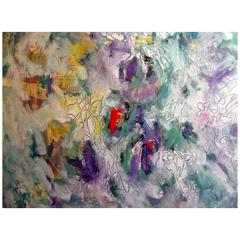 Akos Biro Surrealist Abstract Landscape Painting A...
Akos Biro
20th Century Hungarian Paintings
Oil Paint
A beautiful work from Biro, this piece is in good condition and will look superb when framed. A surrealist abstract landscape. Great painting, of good size and with atelier sale stamp v...