The average cost of an antique André Mercier Furniture is $36,415. The price can vary from $22,500 and $56,747 based on the condition, age, materials and aesthetic value for a specific André Mercier Furniture.
Greenwich Living Antiques & Design Center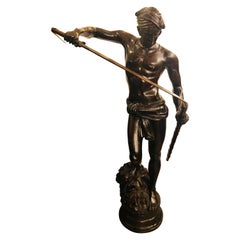 Vintage Life-Sized Bronze of David Slaying Goliath...
André Mercier
Mid-20th Century Belle Époque Sculptures
A vintage life-sized bronze of David Slaying Goliath signed A. Mercie. This stunning six foot high bronze is wonderfully detailed and in fine condition. Early 20th century, signed to b...
Maison Gerard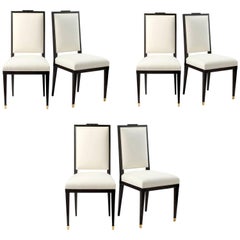 André Mercier, Set of Six Neoclassical Dining Cha...
André Mercier
Vintage 1940s French Dining Room Chairs
Bronze, Lacquer
Set of six neoclassical style dining chairs by André Mercier in black lacquered wood with Greek key carving and gilt bronze sabots.
Leda-Decors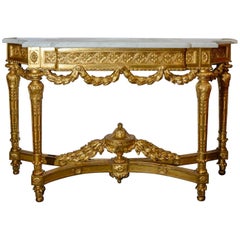 Gorgeous Gilded Wood Console in the Louis XVI Styl...
André Mercier
Antique Early 19th Century French Louis XVI Console Tables
Sumptuous gilded wood console, topped with an amovible white marble. Signed A M under a crown   Signed by Andre Mercier.