Manfredi Choker Necklaces
The average cost of an antique Manfredi Choker Necklaces is $27,000. The price can vary from $18,000 and $36,000 based on the condition, age, materials and aesthetic value for a specific Manfredi Choker Necklaces.
Manfredi Jewels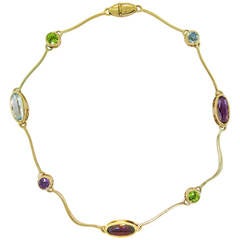 Multi Gemstones Arabesco Yellow Gold Necklace by M...
Manfredi
Early 2000s Modern Choker Necklaces
18k Gold, Rose Gold, Amethyst, Garnet, Peridot
This fine necklace features garnet, amethyst and peridot finely handcrafted in 18k yellow gold by the Italian jewelry designer Manfredi.
Manfredi Jewels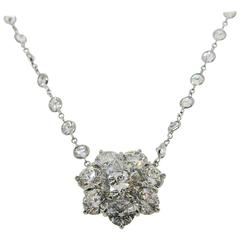 Platinum Flower Diamond Cluster Necklace
Manfredi
21st Century and Contemporary Artist Choker Necklaces
Platinum, Diamond, White Diamond
A gorgeous diamond cluster pendant arranged in a floral shape. There are a total of 5.30 carats of diamonds crafted in platinum and resting on an 18 inches diamond bezeled chain. The...