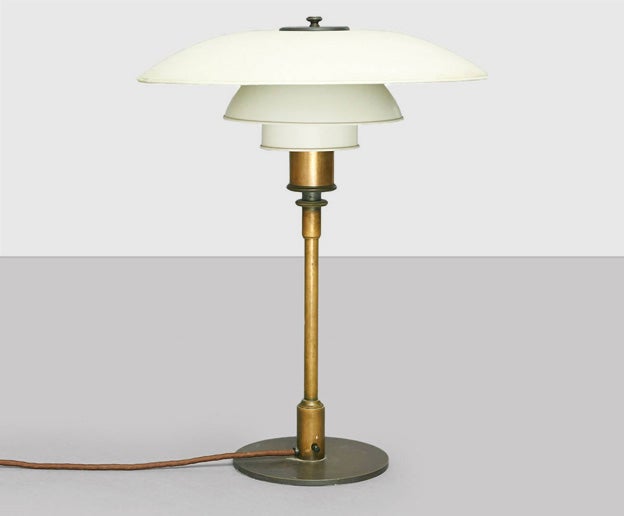 Iconic Designs
PH 3/2 Table Lamp
About the Design
The PH 3/2 table lamp isn't just striking; it's scientific and caring, too. A series of stacked concentric shades, initially made of metal or glass, helps evenly distribute reflected light while concealing the source at its center, creating diffuse illumination that's much gentler on the eyes than the harsh glare from a bare light bulb, which, in the early days of electric lighting, was an off-putting evolution from the welcoming glow of gas lamps.
Designed by Poul Henningsen (1894–1967) in the late-1920s as part of a series that would include around 100 designs, the PH 3/2 table lamp can be traced all the way back to its creator's humble boyhood.
Henningsen was a product of his time. The son of famous Danish writer Agnes Henningsen, the designer and architect grew up at the turn of the century in a small Danish town without electricity, and the soft glow of the gas lights of his childhood left an impression. Henningsen would go on to work in a variety of fields, but as a lighting designer, he sought to emulate the effect of gas-lamp lighting with the then-new electric fixtures of the era. After studying at the Danish College of Technology, Henningsen began designing restaurants, residences and factories in Copenhagen. In 1924, he joined Danish lighting firm Louis Poulsen & Co., where he conducted a series of studies analyzing a lampshade's function.
The modern and wildly nontraditional PH lamp design that resulted from Henningsen's exploration would characterize his subsequent collection of artful lighting, such as the 3/2 table lamp, which ultimately suits different spaces and functions in its wealth of variations. His Paris light — an early PH configuration he would refine later — earned him a gold medal for modern lighting at the 1925 International Exhibition of Modern Decorative and Industrial Arts in France (this was the exhibition that brought the Art Deco style to worldwide attention). Louis Poulsen put the PH lamps into production soon afterward, and a long and fruitful collaboration began. In 1958, the partnership yielded another modern-day classic, the dramatic and revolutionary Artichoke lamp.
Today, the PH 3/2 table lamp is still available from Louis Poulsen.
More Poul Henningsen Designs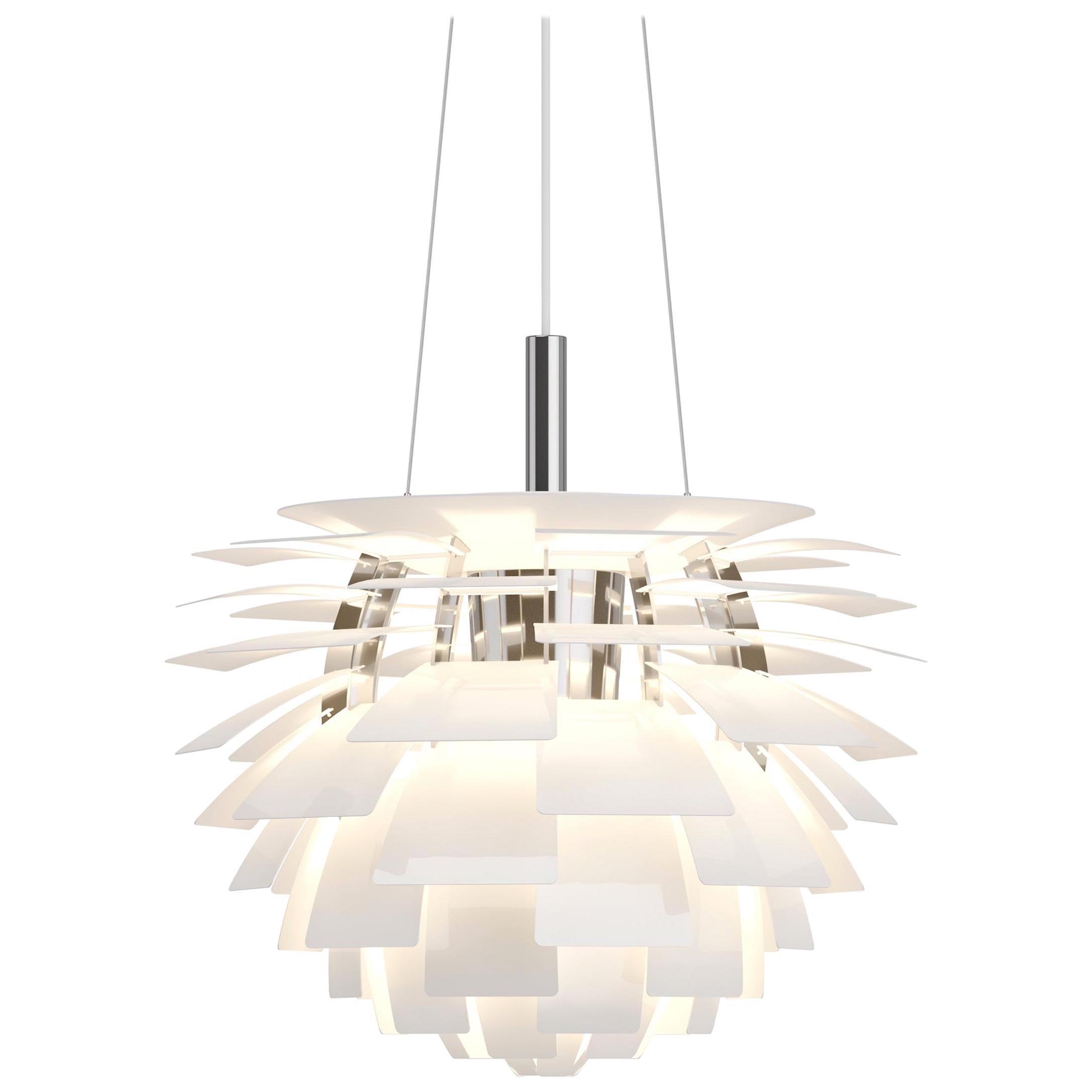 Styles
Modern, Scandinavian Modern
The PH Artichoke lamp was born out of a lighting commission Poul Henningsen (1894–1967) received from Danish architects Eva and Nils Koppel to outfit the newly rebuilt Langelinie Pavilion, a Copenhagen restaurant that was bombed during World War II by the Germans with support from Danish collaborators. The original space — situated on the Copenhagen waterfront — dated back to 1902 and was a beloved spot for socializing in the city. The new, modernist 11-story pavilion was completed by the Kop...
Shop All