This Old American Indian Splint Woven Basket. is no longer available.
About
Exceptional rectangular storage basket decorated with vivid colors. Old paper lining (tattered from age.)
Details
Excellent. (inside paper lining worn.).
Contact The Seller
Typical Response Time:
11 hours
1stdibs seller since
2008
More from this Seller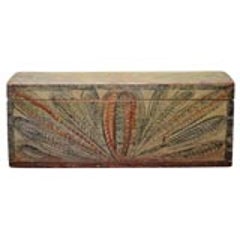 Painted Dome Top Box
Painted Dome Top Box
Wood, Paint
Exceptional paint decorated multicolored dome top box with bold feather-like decoration. All original except hinges. Vermont origin.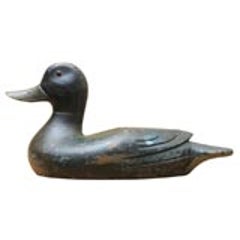 Quebec Decoy
Quebec Decoy
Wood
All original. Distinctive carving on tail feathers and wings, with blue and white painted details on wings, green painted beak. Glass eyes. Initials LAD carved on back.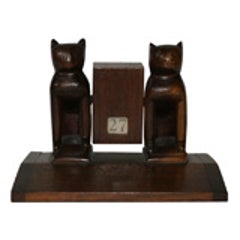 Cats Perpetual Calendar
Cats Perpetual Calendar
Wood, Paper
Finely carved sculptural figures on base in stained and varnished mahogany. Rotating calendar box with dates.