Trianon Antiques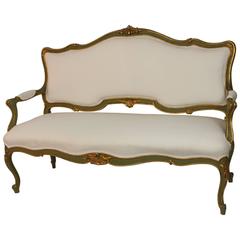 Italian Green and Gold Painted Settee
Italian Rococo Polychromed Canapes
Gesso, Upholstery, Wood
A very stylish green and gold painted settee in the Rococo style, recently re-upholstered in muslin.
Trianon Antiques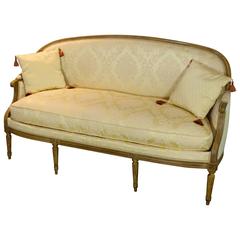 French Louis XVI Period Sofa
Antique French Louis XVI Polychromed Canapes
Down, Upholstery, Wood
An elegant neoclassical Louis XVI period sofa or canapé, with down-stuffed separate seat cushion, two small tasseled pillows, painted frame, and tapered fluted legs. Sofa has been most...